Besides cultural happenings, dining deals, and fun-filled family activities for the whole family, you mustn't miss the adrenaline-pumping, rubber-burning, 68th Macau Grand Prix! We're excited to see so many events happening around town and we bet you are too. There are a bunch of things to do around Macau this weekend, so be sure to check out our carefully curated selection.
(See featured image)
Since 2013, IC has been carrying out the restoration works of the Village of Our Lady in Ka Ho, in phases. Before the restoration and revitalization, the five houses and the former recreation room were damaged and aging in varying degrees, even being riddled with parasitic plants, as they had been left vacant and in a state of disrepair for many years. IC conducted comprehensive structural exams and analysis, restoring each building, based on its original material and layout. The structural consolidation has now been completed. In parallel, at the end of last year, IC initiated the procedures related to the 3rd Group of Immovable Heritage of Macao, including the proposed classification of the Village of Our Lady in Ká-Hó and the former recreation room, as well as the Church of Our Lady of Sorrows, more recently announcing that the aforementioned properties have now been inscribed on the List of Classified Immovable Cultural Heritage.
In order to better utilize and revitalize the heritage buildings, and to enhance the public's understanding of the Village of Our Lady in Ka Ho, IC holds the exhibition "Land of Hope – Historical Archives Exhibition on Leprosariums in Macao" at the former activity center and the adjacent house, showcasing nearly one hundred selected archives and related materials from the collections of the Archives of Macao.
When: Permanent exhibition – From November 6, 2021
Archives of Macao exhibition – November 6–May 6, 2022
Where: Village of Our Lady in Ka Ho, Ka Ho Village, Coloane
How much: Free admission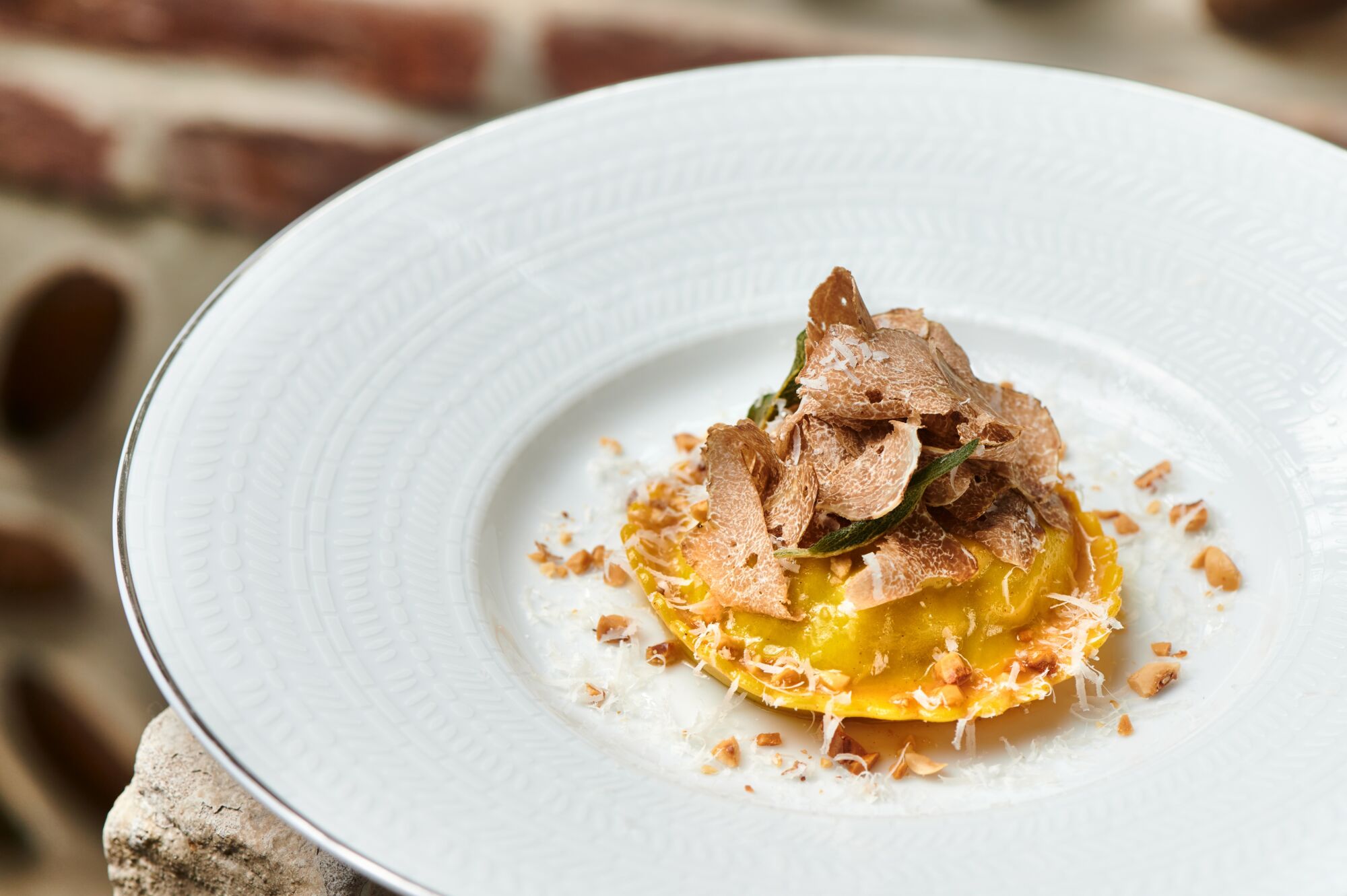 The Alba white truffle tasting menu at Ristorante il Teatro includes chilled langoustine with crustacean gelee, and Kristal caviar, Fassone veal tenderloin, tonnato cream, artichoke, and a caper berry, but also chestnut cream, with Alba white truffle, and seared goose liver, Tagliolini Piemontesi, Alba white truffle, anchovy, 84-month aged Parmigiano Reggiano, and also New Zealand Te Mana lamb rack with pistachio crust, and lamb jus. The menu ends with Zabaglione, a traditional creamy, light, and classic Italian dessert made with egg yolks caster sugar, and sweet wine. It's simple, elegant, and incredibly tasty.
Chef Nicholas Olivas is the chef de cuisine at Ristorante il Teatro, a Forbes Travel Guide Five Star signature fine dining restaurant which is located in Wynn Macau. Originally from Denver, Colorado, he decided very early that he wished to pursue a career in the culinary arts, and in order to achieve that, he joined the prestigious Le Cordon Bleu Academy.
When: Thursday–Sunday, 5:30pm–11:30pm, now till December 23, 2021
Where: Ristorante Il Teatro, Wynn Macau, R. Cidade de Sintra, Macau
How much: Seasonal a la carte specialties ranging from MOP $280 to MOP $998 per dish
For more information and reservations, call +853 8986 3663 or check the organizer's official website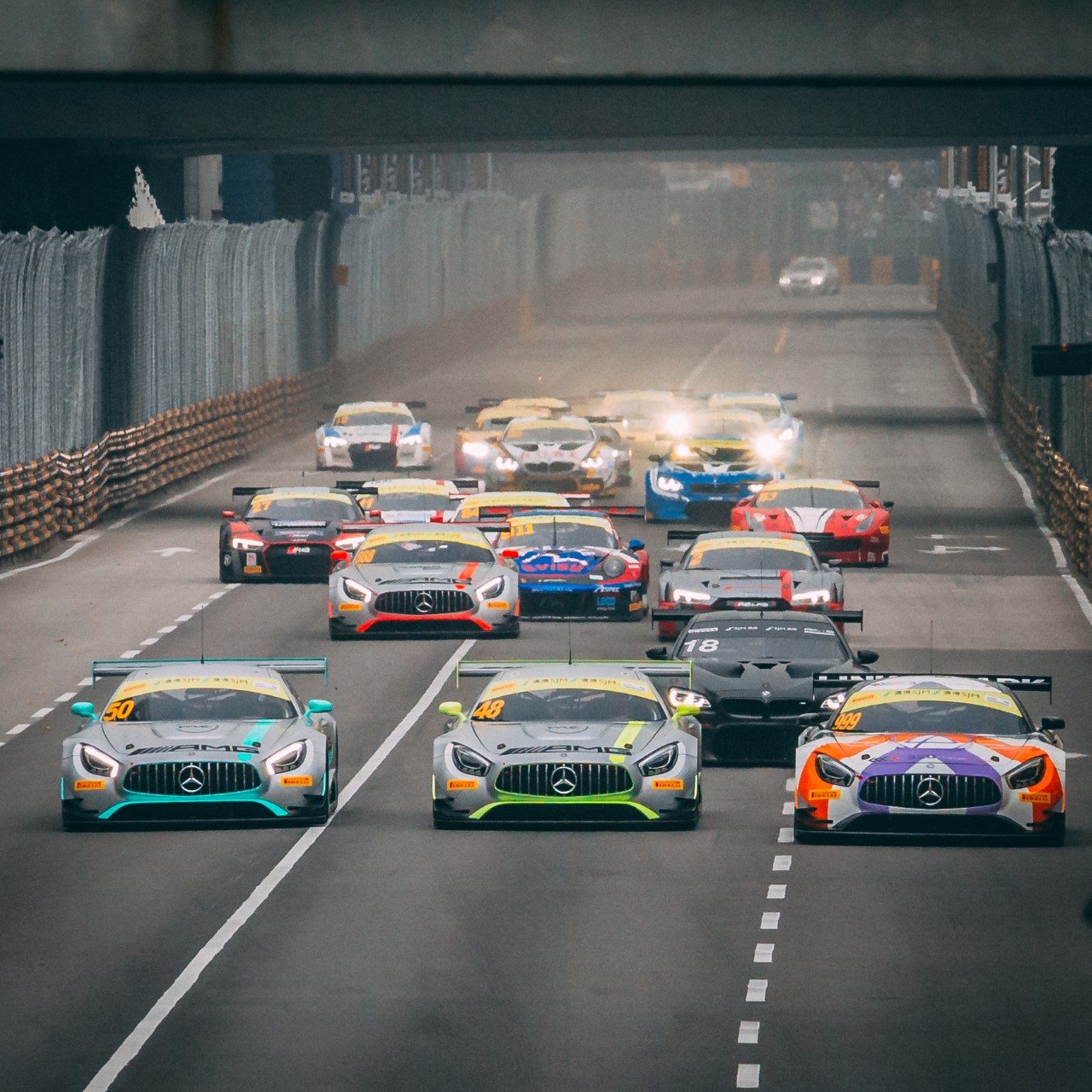 This year's event the Macau Grand Prix holds six races, namely SJM Formula 4 Macau Grand Prix, Sands China Macau GT Cup, Galaxy Entertainment Macau Guia Race, Melco Macau Touring Car Cup, MGM Greater Bay Area GT Cup and Wynn Porsche Carrera Cup Challenge.
A number of promotional activities will be held as usual in previous years, including a Family Carnival, where the venue is transformed into the Guia track and a mini circuit, allowing children to experience various types of work involved in the Grand Prix, and to learn more about racing activities in a lively and interesting way. The Macau Grand Prix Car Show is also held for race fans to take a closer look at cars in the upcoming races.
In addition to watching the races on-site, this year the event will be televised as well. Large-scale screens broadcasting the event are also set up at various locations throughout the local community.
When: Saturdays and Sundays, November 6 and 7, 13 and 14, 19, 20 and 21, 2021
Family Carnival – November 6 and 7, 2021
Car show – November 13 and 14, 2021
68th Macau Grand Prix – November 19–21, 2021
Where: Tap Seac Square, Avenida do Conselheiro Ferreira de Almeida, Macau and Guia Circuit, Macau
How much: From MOP $50 per person
For more information, check their official website and for ticketing, click here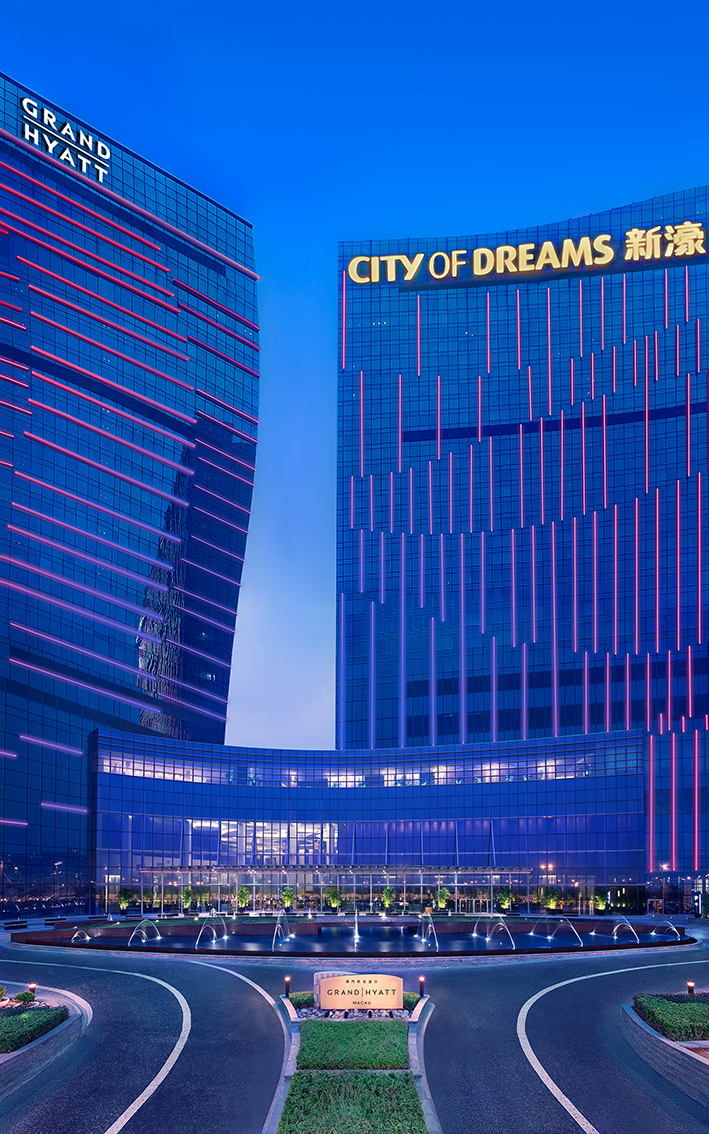 Grand Hyatt Macau has been committed to creating remarkable experiences and genuine service for guests over the past 12 years. To celebrate this big day, Grand Hyatt Macau is offering the "12th Anniversary Celebration Package" accommodation privilege and launching a new official e-voucher store, allowing guests to enjoy a wide range of accommodation, dining, spa, and other limited privileges.
To welcome this grand occasion, Grand Hyatt Macau launches its new official e-voucher store. A series of amazing limited-time offers on accommodation, dining, and spa with discounts up to 54%! To extend the sincere gratitude and appreciation for the continued support of our guests, exclusive accommodation privileges–"12th Anniversary Celebration Package" will be offered for a limited time only. Priced at MOP $1,200, guests can enjoy one-night accommodation in a deluxe room and MOP $1,000 hotel credits which can be consumed in Beijing Kitchen, Lobby Lounge, Grand Club, room service, and Isala Spa during the stay. Plan an ultimate getaway with your friends and family!
When: Ongoing
Where: Grand Hyatt Macau, City of Dreams, Estrada do Istmo, Cotai
For more information on these campaigns, click here or send an email to [email protected]. For more info on the mezza9 dinner for two persons and the Beijing Kitchen signature dish, check here. If you're looking to enjoy the Grand Club afternoon tea for two persons and the 60-min Isala body massage for two persons, find additional info here. As for the three 90-min Isala signature massages, and three spa and fitness day passes deal, all the information is here.

This year's concerts are staged at coastal performance sites, including the Macao Science Centre Square, the Macao Contemporary Art Center – Navy Yard No. 2, Barra Square, the inner Harbour of barra pier, and Ponte 9's rooftop. A "hush! Kids" stage is set up this year for the first time, in addition to several concerts, musical workshops, booths hosted by local practitioners, and the art of installation.
There are different music happenings, including Listen to hush! In the Tent, GEG hush! kids, "Lost in Cities.Looking For Rainbow" Electronic Music Night, Upbeat Power Concert, Coastal Rock Concert – "Music Whirling Under the Big Tree", Coastal Rock Concert, Rooftop Sunset Concert: "Ladies Voices in Sea Breeze", and Rooftop Sunset Concert: "The Comfortable World of Music", so be sure to check out this unmissable event! hush! 2021 Concerts include several local bands such as Free Yoga Mats, Lobo & The X Games KRU, Joking Case, João Mascarenhas Mojazz collective, Water Singers, If Monsters Were Men, Sneaky Panda, Girl's Whisper, NÁV, Pyjamars, and much more.
When: Saturdays and Sundays, November 6 and 7, 19 and 21, and 27 and 28, 2021
Where: Macao Science Centre Square, Avenida Dr. Sun Yat-sen, Nape, Macau, Macao Contemporary Art Center – Navy Yard No. 2, Rua de S. Tiago da Barra, Macau, Barra Square, Inner Harbour of the Barra Pier, Macau, and Rooftop, Ponte 9, Rua das Lorchas, Macau
How much: Free admission*
*Registration in advance to be made here – Chinese only
For more information, check the event's official page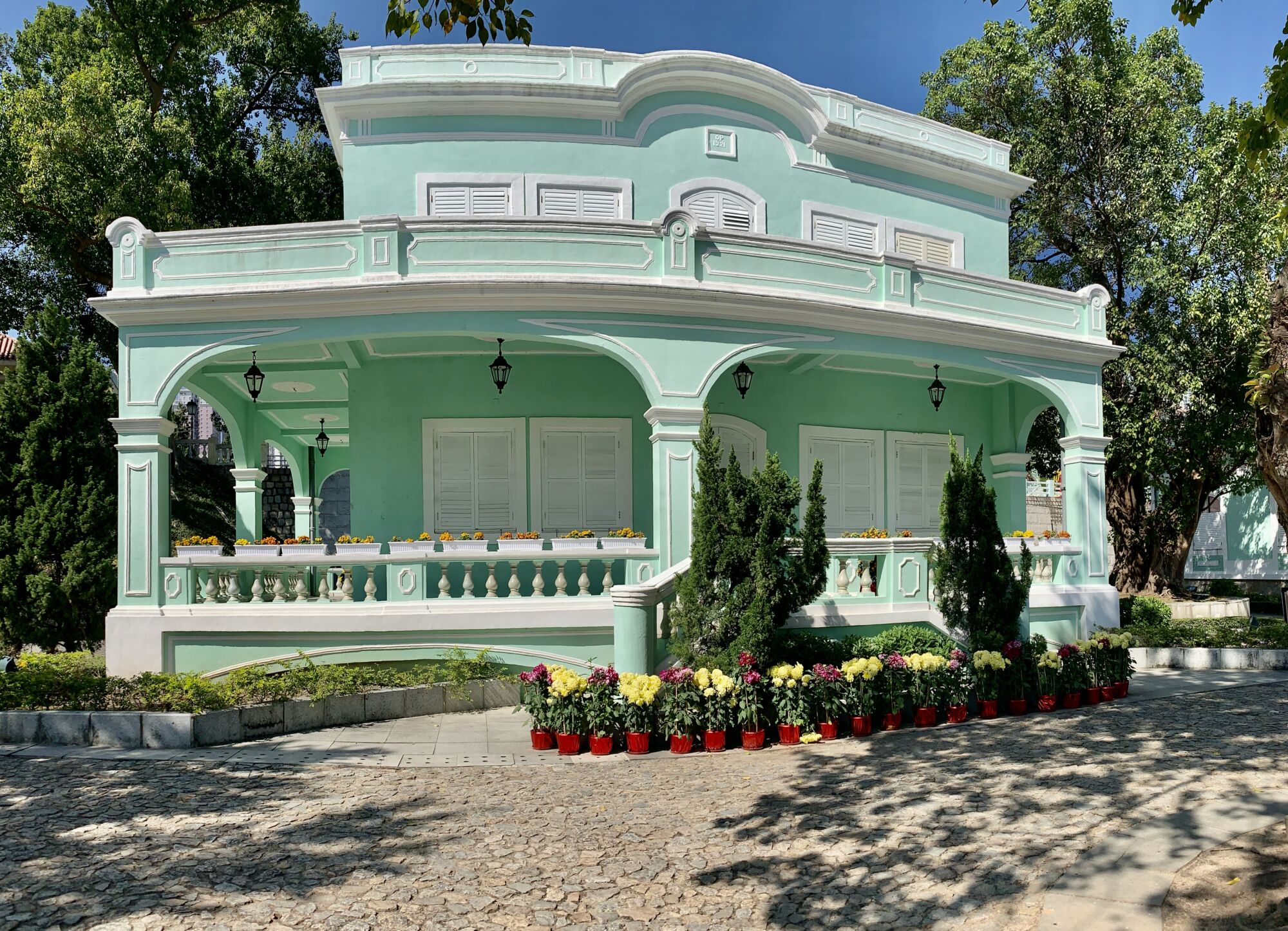 The fair is bringing carnival vibes to the city with features such as a market, street cultural performances, creative workshops, and interactive games. Merchants participating in the event are also encouraged to launch products exclusively available for the market or special offers and discounts. It's a must-visit event for those who want to experience the culture and customs of the islands of Macau.
When: November 6–28, 2021
Market – Saturdays and Sundays, 2:00pm–8:00pm
Cultural street performance – Saturdays and Sundays, 3:30pm, 4:30pm, 5:30pm and 6:30pm
Creative workshops – Saturdays, 2:30pm and 4:00pm (90 minutes per session)
So Fun Game GO! GO! GO! – Sundays, 3:00pm, 4:00pm and 5:00pm
Where: Taipa Houses-Museum, Avenida da Praia, Carmo, Taipa
How much: Free admission
For more information, check here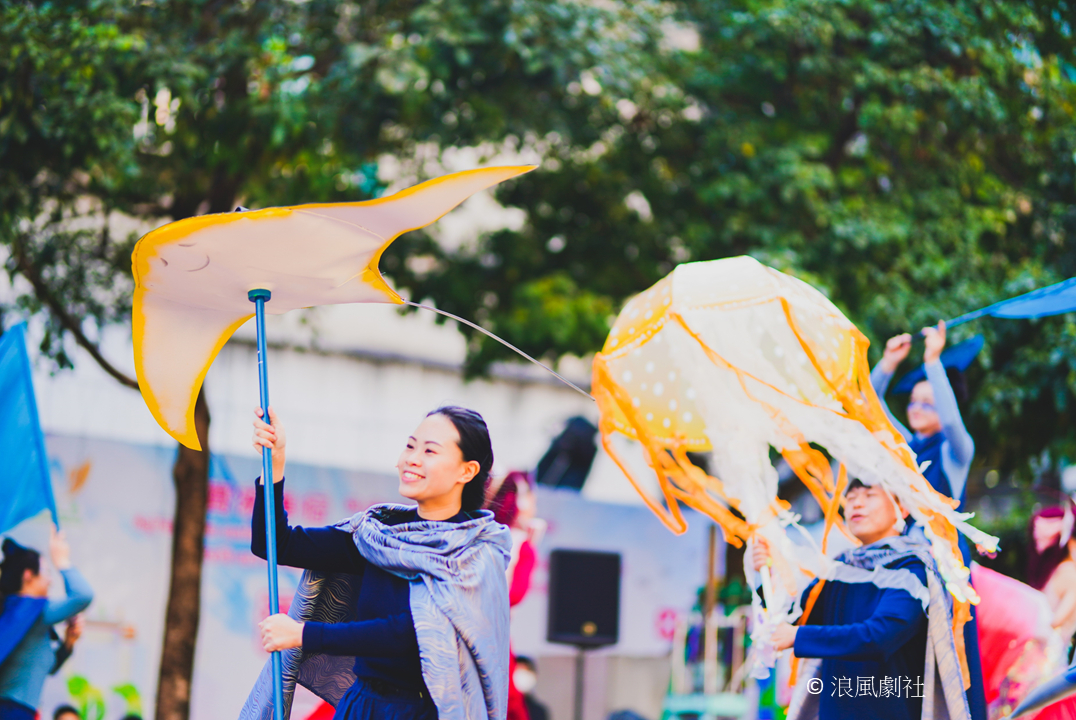 In November and December, the Cultural Affairs Bureau launches a variety of arts and cultural activities to bring joy and vitality to the city. Among these are three outdoor musical events, namely Interactive Musical Graffiti, Outdoor Screening: Music and Movie Nights, and Journey in Musical Corners, aiming to bring music to every corner of the city and offer the public a rich and diverse musical experience.
The Interactive Musical Graffiti is an installation created by João Oliveira, an experienced sound engineer from Macau. The "musical instruments" on the canvas are audible interactive devices, allowing the public to play and produce a wonderful musical feast.
When: Interactive Musical Graffiti – November 2–30, 2021
Outdoor Screening: Music and Movie Nights — November 22–25, 2021
Journey in Musical Corners – December 4 and 5, and 18 and 19, 2021
Where: Flower City Park, Rua de Évora, Taipa, Art Plaza of the Macao Cultural Centre, Avenida Xian Xing Hai s/n, NAPE, Macau, Historic Centre, Macau.
How much: Free admission
For more information, call +853 8399 6872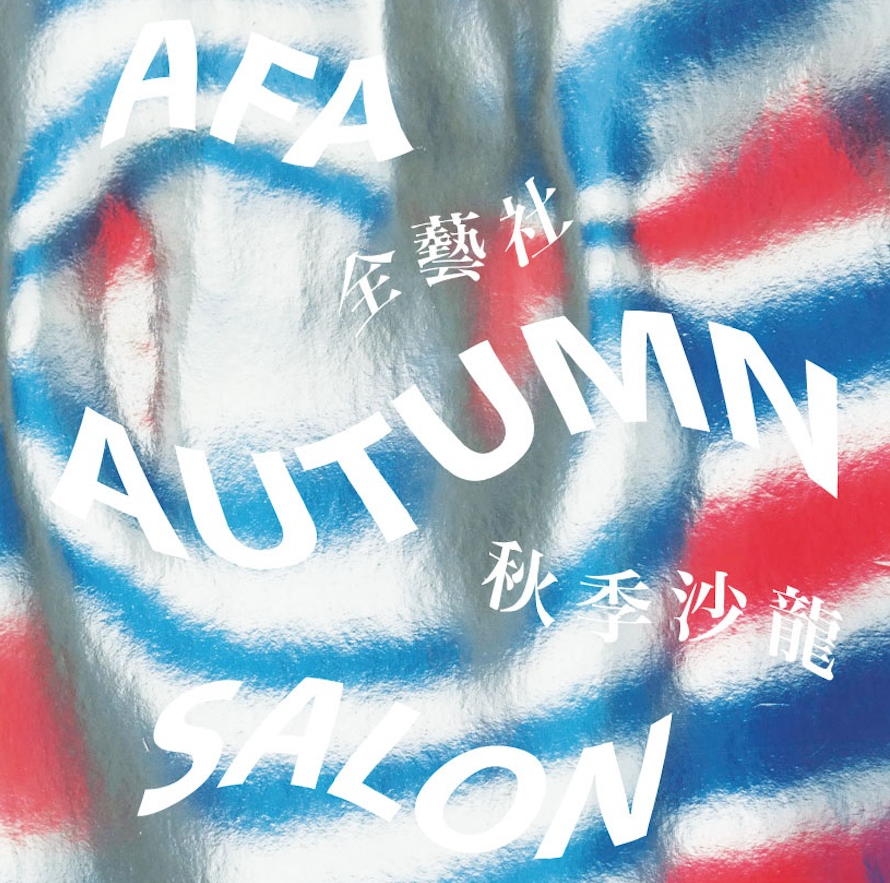 The AFA Autumn Salon 2021 takes place at Casa Garden and focuses on contemporary works by local talents. Featuring artists are Alexandre Marreiros, Alice Kok, Angel Chan, Álvaro Barbosa, Celeste C. da Luz, Chan Ka Lok, Chan San San, Chan Sze Wai, Chan Yat Wan, Cheong Chan Kit, Cheong Leong, Chiang Wai Lan, David Shao, Derrick Loi, Duarte Esmeriz, Edmundo Remedios Lameiras, Fan Sai Cheong, Fong Hoi Lam, Francisco A. Ricarte, Ieong Man Hin, João M. Rato, José Matos, Kit Lee, Kuok Chi Kei, Lam Hang Sim, Lao Man Chi, Lei Chek On, Lo Hio Ieng, Lucia Lemos, Luna Cheong, Ng Ka Ian, Ng Man Wai, Ng Sok Chan, Ricardo Filipe dos Santos Meireles, Sam Kin Hang, Sit Ka Kit, Tang Kuok Hou, Tang Tong Nei, Un Sio San, Wang Tou Kun, Wong Hio Chit, Wong Iok Tong, Wong Sio Hang, Wu Hin Long, Wu Xi Xia, Yung Lai Jing, and Zheng Yu.
When: October 24–November 28, 2021
Where: Casa Garden, 13 Praça de Luís de Camões, Macau
How much: Free admission
For more information, check the event's Facebook page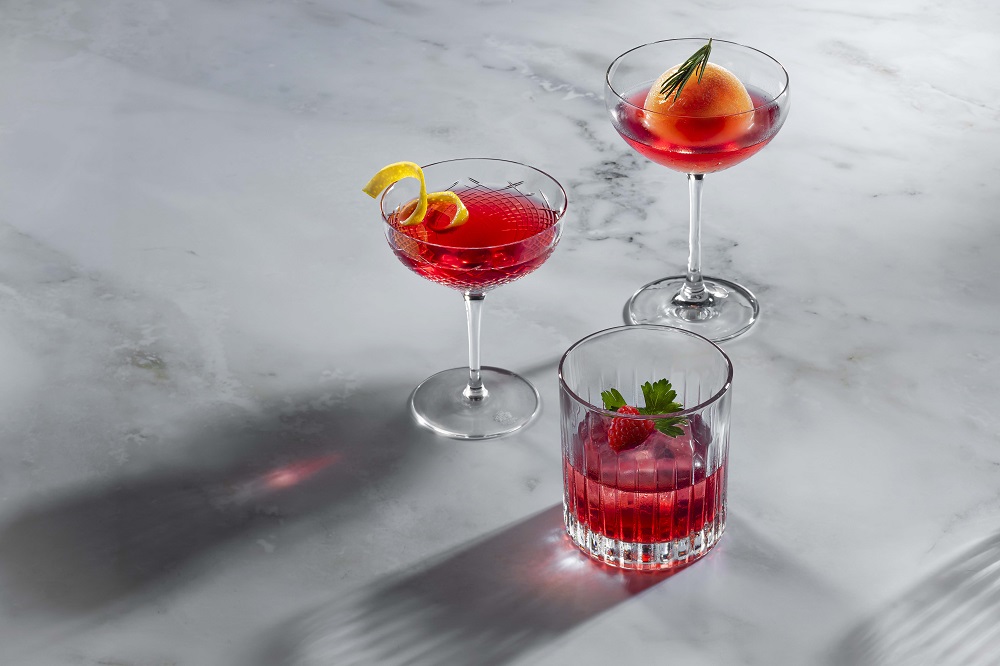 The St. Regis Bar invites negroni aficionados to discover new negroni concoctions curated by talented mixologists. Continuing with the tradition of enlivening time-honored recipes, guests can experience The Negroni Variations. The Negroni cocktail was invented in 1919 at Caffe Casoni in Florence by Conte Camillo Negroni. He requested the bartender to strengthen his favorite cocktail, the Americano by replacing the soda water with gin and garnishing it with a slice of orange, hence, the Negroni was born. Discover The Negroni Variations curated with contemporary craftsmanship at this stunning venue. The St. Regis The Bitter Edition is a twist to the traditional drink with St. George Botanivore Gin, Antica Formula rosemary, campari and a healthy dash of Regan's orange to balance the rich character.
Mezze Negroni combines award-winning Tequila Alipús Mezcal with Mancino Vermouth, vermouth to be enjoyed on its own or served as a perfect companion in cocktails.  Campari and fresh raspberry are added to create a symphony of flavors. The Sloe-Groni is an exquisite blend of Sipsmith London Dry Gin, Sloe-Gin, campari, and sweet vermouth. The bitter-sweet concoction with fresh fruity notes elevates the classic negroni to another level. To complement the Negroni selection, The St. Regis Bar serves tantalizing fare such as dry-aged beef burger, Boston lobster, fried baby calamari, and truffle fries.
When: September 13–November 30, 2021
Where: The St. Regis Bar, Second Floor, The St. Regis Macao, The Londoner Macao, Estrada do Istmo, s/n, Cotai
How much: From MOP $138 per cocktail*
For more information and reservations, call +853 8113 1300 or send an email to [email protected]
*All prices are subject to 10% service charge
The exhibition is divided into four sections, namely Revolutionary Epic, Praise of the New Era, Chang'an New Painting and Strength of Character, featuring over 150 outstanding works by Shi Lu, a renowned painter of the Chang'an Painting School, including ink wash paintings, prints, oil paintings, and calligraphies, supplemented by relevant historical materials, documents and pictures, showing the change and innovation of the theme of his works and the formation of his distinctive style.
Shi Lu (1919–1982), a native of Renshou County in Sichuan Province, is the adopted pseudonym of Feng Yaheng, because of his admiration for Shi Tao and Lu Xun. As one of the 20th-century artists with the greatest contemporary spirit and avant-garde vision in the history of Chinese art, Shi Lu devoted his life to the inheritance, innovation, and development of national art, and advocated the artistic principle of "learning from tradition on the one hand and learning from life on the other", incorporating the scenery of the Loess Plateau and the customs of northern Shaanxi into his paintings. By developing his own style in landscape painting, portraits, bird-and-flower painting, calligraphy, seal carving, poetry, and literature and art theory, he created and promoted one of the most important schools of modern Chinese painting – Chang'an Painting School. Shi Lu led his life exactly as he said: "I believe the intention of the painter is to represent the times." Through this exhibition, the audience can learn his unique artistic style in the history of modern Chinese art, and experience the spirit of an era from an artistic perspective, not to be missed.
When: September 18–November 12, 2021
Where: Macao Museum of Art, Avenida Xian Xing Hai, NAPE, Macau
How much: Free admission
For more information, check here
Tags