Pablo Picasso once said, "Art washes away from the soul the dirt of everyday life". Feel the rebirth of love and life through paintings, wooden sculptures, ceramics and photographs in the diverse selection of our favorite art exhibits this July. This month, we've got a new list of diverse artists that deserves to be seen and explored.
(Featured image above)
During the 19th century and 20th century, if a woman wanted to succeed as a professional artist anywhere in the world, she would have to circumvent gender-specific artistic and social hierarchies. While access to the profession was limited, women had always been an incredible source of inspiration for male artists who usually portrayed them within the exact roles they were supposed to play: goddesses, mothers, servants or concubines.
The exhibition is organized into four sections: "A Western Tradition in Macao—19th Century", "Views of Europeans on China—Late 19th Century", "Calendars and Posters—Early 20th Century", and "Propaganda—Mid 20th Century". The works presented use different media such as oil paintings, drawings, watercolors, gouache, posters, and sculptures. Art served as a way to reinforce the values about the role of women, but it also served to express alternative views.
When: June 30–December 10, 2017
Where: 3rd floor, Macao Museum of Art, Avenida Xian Xing Hai, NAPE, Macau
How much: Free admission
For more details, visit www.mam.gov.mo
This summer, Taipa Village Cultural Association proudly presents accomplished local artist Tong Chong's wooden sculpture exhibition Restless Nature.
He unveils his masterpiece artworks to the public, showcasing his new collection with plywood technique reflecting the outcome of three years' meticulous research on this subject. In this new series of sculptures, each piece took at least four to six months to finish due to gluing procedures, while the sculpting itself is a process which requires physical and psychological stamina that cannot be taken lightly.
This tells us about Chong's character, as it is embodied in each piece: the perseverance to achieve his goals and a restless soul eager to evolve and perfect his technical skills.
When: July 5–September 6, 2017
Where: Taipa Village Art Space, 10 Rua dos Clerigos, Taipa
How much: Free admission
For more details, contact +853 2857 6118 or visit www.taipavillagemacau.com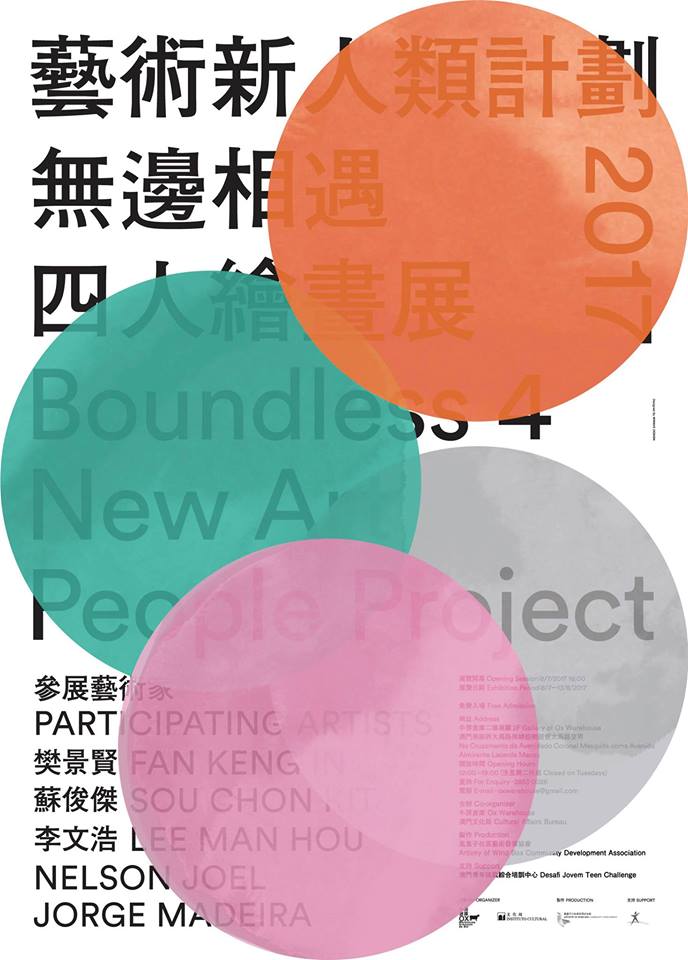 Four fantastic artists unite in an exhibition entitled New Art People Project, by Ox Warehouse. The participating artists are Nelson Joel Jorge Madeira, Sou Chon Kit, Fan Keng In, and Lee Man Hou.
The four started under the guidance of artist Cai Guo Jie and incorporated painting as part of their lives. Looking back, it was certainly a meaningful journey from the beginners' exploration to more matured and peculiar styles.
We can see in the paintings the painters' observations of life and surroundings, their free imaginations, as well as scenes full of colors and sounds, peculiar creatures, fiery flames or circling rainbows—the expressions deep from their heart and the attempts at connecting with the world and unlocking more possibilities.
The Ox Warehouse aims to help the public to better understand this group of passionate youth and explore the boundless possibilities through painting.
When: July 8–August 13, 2017
Where: 2F Gallery of Ox Warehouse, No Cruzamento da Avenidado Coronel Mesquita coma Avenida Almirante Lacerda, Macau
How much: Free admission
For Enquiry: +853 2853 0026 or [email protected]

The Macao Museum of Art debuts its own collection of 108 ceramic figurines and 194 seals from the great Chinese classical novel Shui Hu Legend.
The collection was donated by Lei Loi Tak, General Director of the Soka Gakkai International of Macao in the name of the association in 2000. The ceramic figurines were created by the Guangdong art and craft master Liu Ousheng, acclaimed for applying the great freehand style of traditional Chinese painting to his ceramic works. Jointly created by the late respected local calligrapher and seal carver Lin Jin and his three protégés José Pedro Morais, Cho Sai Keung and Ho Pan, the seals constitute an important part in the development of seal carving art in Macao, as they reflect not only the individual characteristics of the four but also the master-apprentice relationship between them.
When: May 13–November 19, 2017
Where: Macao Museum of Art, Avenida Xian Xing Hai, NAPE, Macau
How much: Free admission
More information at www.mam.gov.mo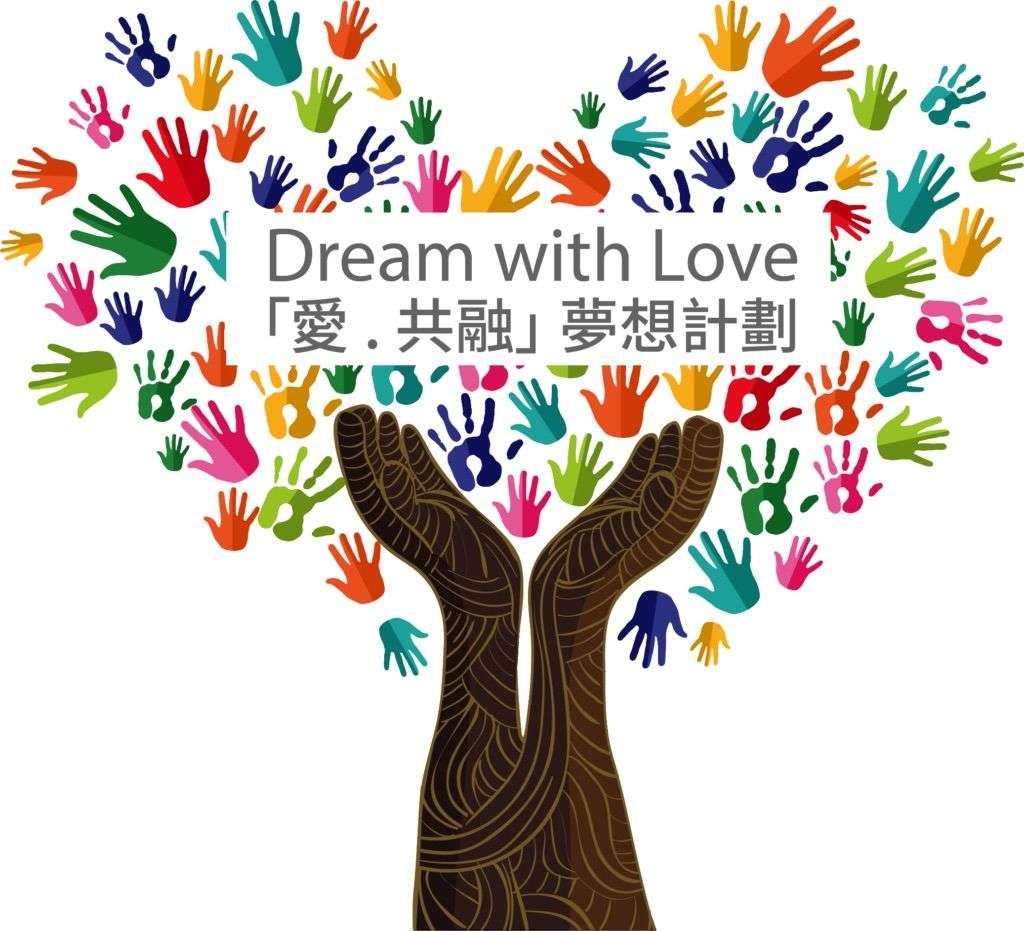 Taipa Village Dream with Love photography exhibition will be held at the historical setting of the Taipa-Houses Museum and Carmo Hall.
It is comprised of two elements. The first one is the UK Photography Series. This campaign is co-organized with British Council by bringing in an inspiring and emotive photo collection from the United Kingdom—11 Million Reasons Exhibition for Taipa Village Dream with Love Photography Exhibition, making its debut in Macau and the 2nd stop in Asia. It aims to raise public awareness and show respect to those fighters who face and overcome their physical constraints through 20 powerful, emotive and humorous images, inspired by iconic dance moments from classic films.
The second one is the Local Photography Series—The Harmony Collection & The Dream Collection. two local photography series have been developed alongside featuring the disabled and abled community, echoing the British version and named The Harmony Collection and The Dream Collection. The Harmony Collection captures the magic moment of the interaction between the local community, merchants, the underprivileged community, and disabled during community events through ten joyful, blissful, and touching images.
When: July 26–August 31, 2017
Where: Taipa-Houses Museum and Carmo Hall
How much: Free admission
For more details, contact +853 2857 6116 or visit www.taipavillagemacau.com

As Omar Saadoune's first solo exhibition in Macau, Monologue will showcase a selection of Saadoune's finest work held in the Blanc Art exhibition room.
Born in Morocco and graduated from the National Institute of Fine Arts in Tetouan, Omar Saadoune has always been passionate about art, and especially interested in the physical form of arts. His paintings are bold and appealing; the combination of arcs and lines form the basic structure of most of his work, colors are then dripped painted onto the canvas, creating an unspeakable tension.
The artist challenges the boundary of the traditional visual art, through painting, multimedia work, film and live performance, Saadoune is constantly touching on the pressing matter in the society – the oppressed humanity, the conflicts and the future direction of humanity.
When: June 23-August 26, 2017
Where: Blanc Art, Flat M, 258 Kin Heng Long Plaza, Alameda, Dr. Carlos D'Assumpcao
How much: Free admission
For more details, visit www.blancart.co
Tags