Have you been too busy to book a proper holiday this month? We hear you, our hectic schedules can just take over our lives sometimes. We need to be reminded that rest and nourishing food are essential for the body to restore and repair itself. This month, we found the best ways to reduce your stress hormone levels and leave you feeling calm, relaxed and happy.
Rose Crystal Massage at Wynn Palace
There's always a vacation vibe at The Spa of Wynn Palace. Stepping into the opulent surroundings transports you to a royal setting that erases any stress or worry. The Spa at Wynn Palace is the biggest spa in Macau and from the grand decor to the opulent design that surrounds this oasis of tranquility, you'll feel a thousand miles from the hustle and bustle of the city life. The Rose Crystal massage is one of the signature treatments that we highly recommend. It begins with a deeply relaxing Swedish massage that employs rose quartz, aiding the body's rest and relief from tension. Rose quartz pieces are placed on your heart and the palm of your hands. Everyone's experience with crystals is different but every time they were placed on our hands, our hands automatically closed around them. You'll be drawn into the mesmerising scent of aromatic rose oil while the relaxing strokes by the skilful masseuse calms your mind. The benefits of massage are endless that you'll feel like you've spent a week on holiday after this terrific treatment. Don't forget to use the facilities at The Spa before your treatment. Their lush stream room, sauna and hot and cold pools make for the perfect pre treatment.
Wynn Palace Avenida Da Nave Desportiva, Cotai,+853 8889 3228, www.wynnpalace.com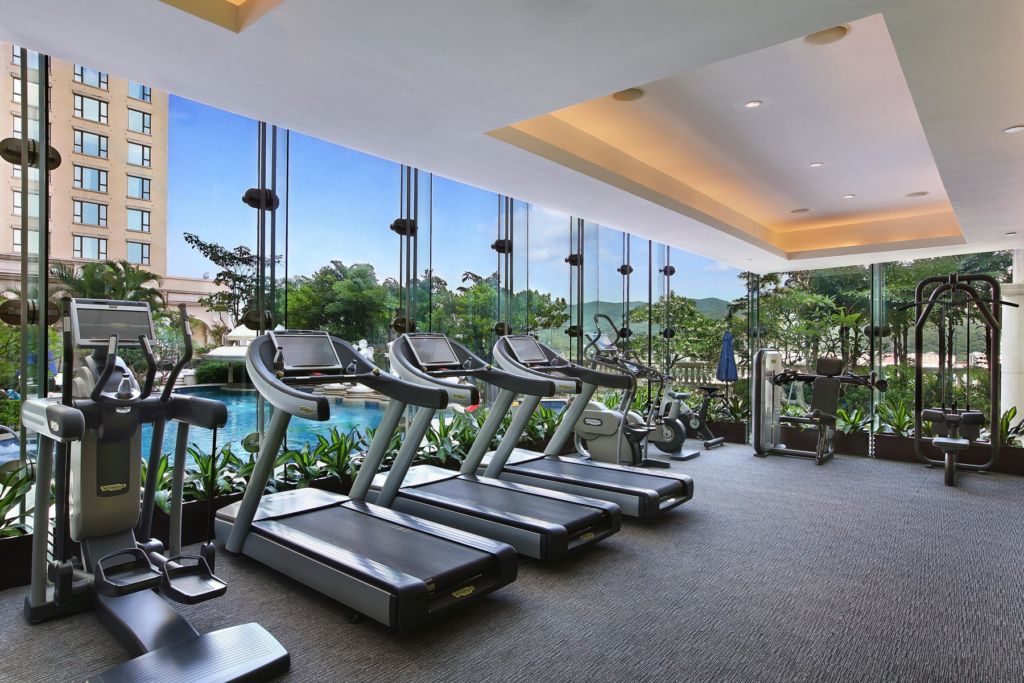 Dash and Splash Summer at Sofitel Macau at Ponte 16
While there have been an increase in the number of apps and digital ways to keep track of your fitness routine, nothing beats a proper gym membership package that ensures you go through the whole journey. You'll find the perfect balance of body and mind at the Dash and Splash Summer gym membership package that varies from six months to one year. You can try one month for MOP $2,500 or one year for MOP $14, 400. From the dedicated trainers to world-class equipment So FIT ensures that the best when it comes to quality health and training. After your workout, detox with a session in the sauna or step out onto the stunning terrace for a swim in the outdoor pool.
Sofitel Macau At Ponte 16 Rua do Visconde Paço de Arcos, Macau, +853 8861 0016, www.sofitelmacau.com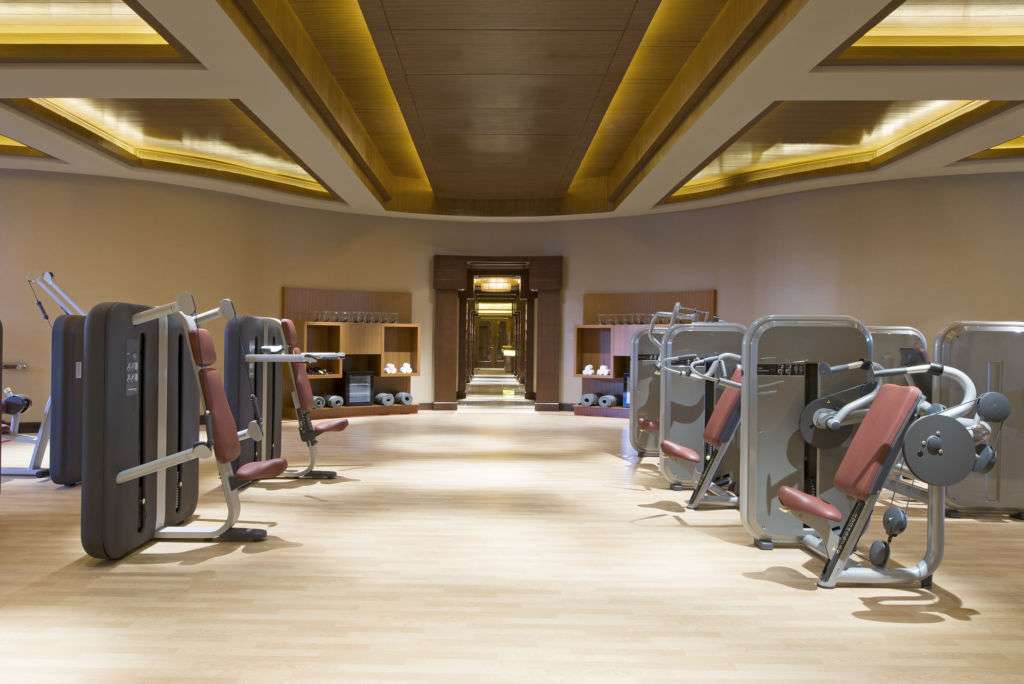 Be Fit and Fabulous at Sheraton Grand Macao Hotel
The facilities at Sheraton Fitness is impressive for any fitness buff. With an expansive space decked out with all the latest types of equipment, you can opt to go for a run on the treadmill or get some cardio in on the elliptical trainers. There's definitely a workout machine available here for any and all kinds of bodies and fitness goals. We also adore the dedicated yoga room but one that stands out this month is the Zumba class that promises to be a fun and energetic session. This July, join the workout every Tuesday from 7:00pm to 8:00pm for the member price of MOP $75 and MOP $150 for non-members.
Sheraton Grand Macao Hotel Estrada do Istmo, Cotai, +853 2880 2000, www.sheratongrandmacao.com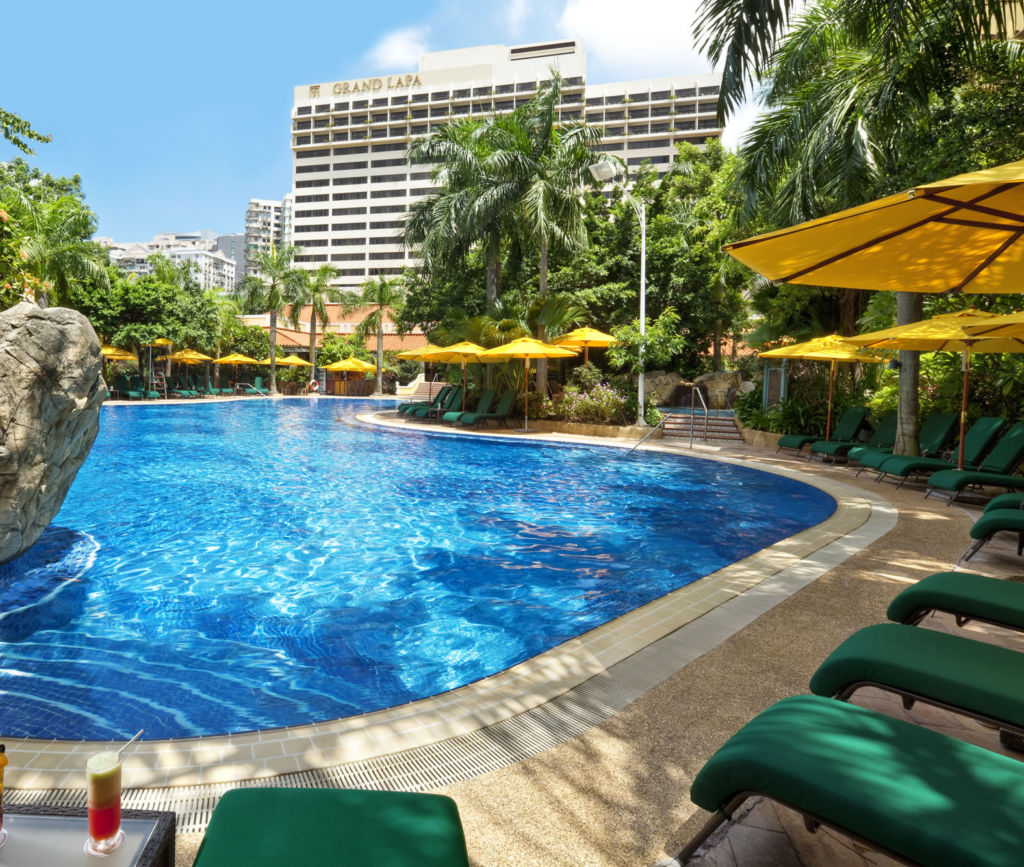 Five Star Resort Experience at Grand Lapa
Grand Lapa has one of the best deals on offer this summer season. You don't have to be a guest at Grand Lapa to indulge in their five-star leisure facilities. Unwind from the stressful city life by relaxing in the signature pool with a water slide and jacuzzi for only MOP $350 per person. The resort day pass allows access to the steam room, sauna room, relaxation room, fitness center, tennis court, multi-function court, sports pitch, and Kids Co. supervised children's play and learning area. How's that for an awesome deal? Bring the little ones for some fun playtime on a sunny day while relaxing poolside with a cool drink!
Grand Lapa Macau Avenida de Amizade, Macau, +853 2856 7888, www.grandlapa.com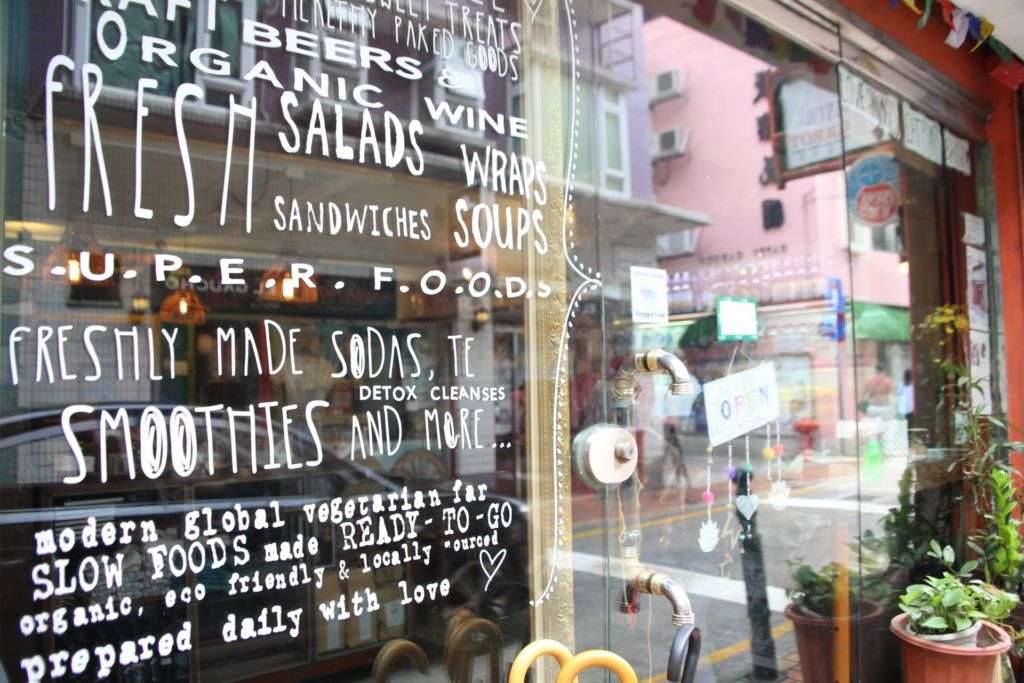 The Blissful Carrot 
One of the most exciting things to happen this month is that The Blissful Carrot is now open seven days a week! Grab your dairy-free coffee fix here from Monday to Sunday. Nestled in Old Taipa Village, we love everything on the vegetarian eatery's menu. From cold pressed juices to healthy bowls, salads and even burgers. Yes, we're talking about Beyond Burger here, a plant-based meat patty that is soy, gluten and GMO-free. Making healthy choices when it comes to eating has never been this easy and fuss-free.
The Blissful Carrot 79 Rua Direita Carlos Eugenio, Taipa Village, +853 6298 8433, www.blissfulcarrot.com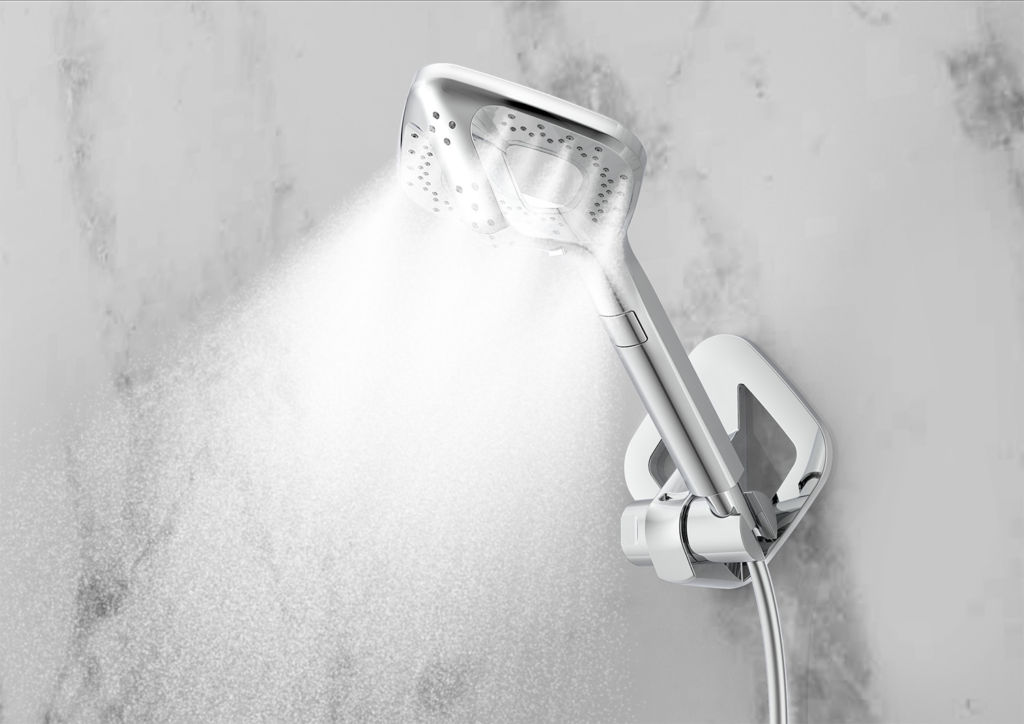 Cirrus Shower System
Climate change is sweeping over the earth and its impacts are showing. We believe in preserving our planet's most valuable resource that is water. That is why it's a significant step to invest in the Cirrus Shower System. Cirrus uses water-atomization technology to reduce water consumption by 75%, helping people to adopt sustainable consumption. By using less water, it also means using less energy to heat this water. The purified water from Cirrus also offers therapeutic scents for body and mind, while allowing an extraordinary shower experience. It's eco-friendly, sustainable, recyclable, compostable and biodegradable which ticks all our boxes when it comes to quality products. If you want to get one for free, join our Fabulous Cirrus Shower System Giveaway!
For more details, visit www.cirrus-shower.com.
Tags