Switch off from your hectic life and take meaningful steps this month for yourself. Make your health a priority by sticking to your wellness and fitness goals. Plan a day out to pamper yourself, try something new to help with your overall attitude towards life, improve your physical and mental strength and finally don't forget to nourish your body with healthy choices when it comes to food and drinks. Here's October's wellness guide for you to feel good, inside and out!
(Featured image above)
Iridium Spa at The St. Regis Macao is always on our monthly calendar. A visit to this fabulous location always imparts a special glow in our hearts and we've received many compliments to prove it. We're over the moon with the "Rebalance with Gemstones" treatment. Embark on a nourishing spa journey with a facial and massage based on which gemstone is best suited for you after consultation with their experienced therapists. Their signature gemstone massage energizes and rebalances the body. It includes 30-minute rose quartz balancing facial treatment and a 60-minute personalized gemstone massage. It's available from September 1 to November 30 and priced at only MOP $1,698. This exquisite experience will give you the confidence you need to nail the end of year reports and hectic schedule ahead.
Iridium Spa The St. Regis Macao, 38F, Estrada do Istmo, Cotai, +853 8113 4949, www.iridiumspamacao.com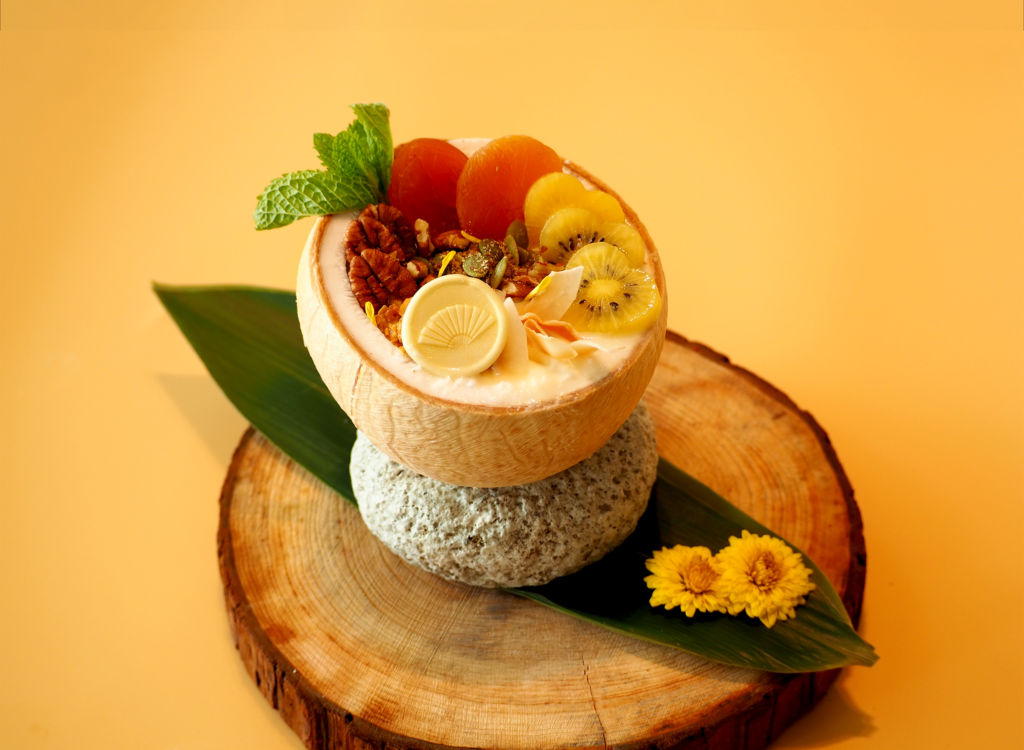 Our body is a wonderland and we must feed it with food that's good for our soul. We are crazy about the fuss-free smoothie bowl filled with fresh fruits and natural ingredients at Mandarin Oriental, Macau's Lobby Lounge. It's now a part of our daily routine to ensure we have ample fresh fruits and superfoods to our diet. This simple and clean meal is a great source of fiber, protein, healthy fats and carbohydrates. It also helps with refueling your energy after an intense workout. Our morning nourishment also involves a bowl of this health goodness every now and then. Give the refreshing smoothie bowl from Mandarin Oriental, Macau's Lobby Lounge a try! It's available from September 17 to October 7 for MOP $88 per bowl.
Lobby Lounge Mandarin Oriental, Macau Avenida Dr Sun Yat Sen, NAPE, Macau, +853 8805 8888, www.mandarinoriental.com/lobby-lounge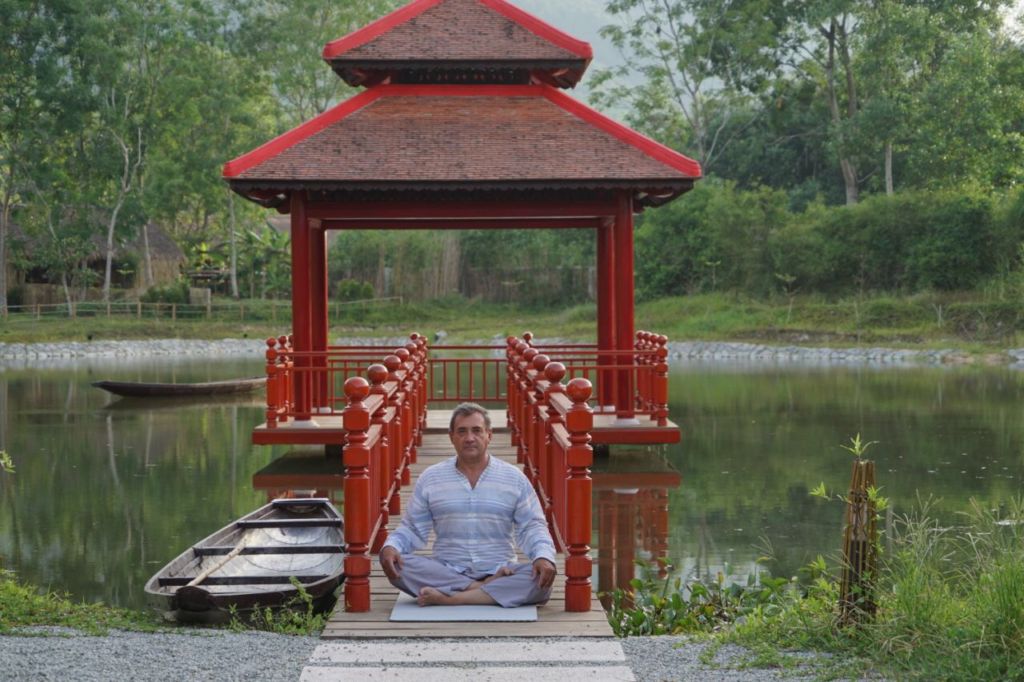 Discover the art of breathing with Dominique Lonchant. He is a visiting wellness consultant at the Mandarin Oriental Hotel Group. Learn the true sense of vitality, balance, and well-being as the Pranayama breathing master guides you through a series of relaxing treatments at The Spa. Find enlightenment and reflect on your personal self, career, love life, family or business. Dominique helps you determine the answers you are looking for with tarot cards as well. The inner voice of your higher self is reflected by tarot cards which can help you interpret, understand and embrace its message. The sessions are available from October 25 to 30 from 11:00am to 11:00pm. Don't miss this incredible experience at Mandarin Oriental, Macau.
The Spa Mandarin Oriental, Macau, 945 Avenida Dr. Sun Yat Sen, NAPE, Macau, +853 8805 8858  www.mandarinoriental.com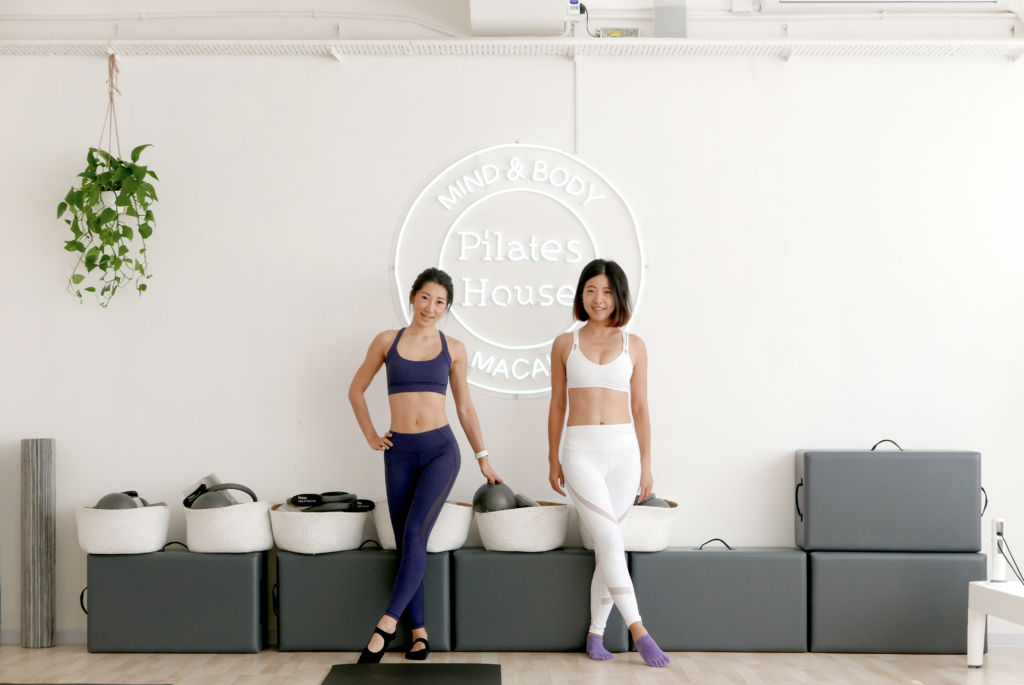 Pilates House opens Macau branch
Pilates House Macau has certainly amassed a following of fitness and wellness enthusiasts in the city including us. That's why the new Pilates House Macau branch is wonderful news solving all our proximity and convenience issues. They offer reformer and mat Pilates classes for different levels of training with professional instructors working in the studio.
Reformer classes include reformer base and stretch for all levels and reformer body, ass, core and cardio for more advanced practitioners. All the classes are taught in small groups to make sure that everybody gets maximum benefits from a class and achieves their personal goals. Private classes can be arranged as well. Pilates House Macau has a small studio boutique with pilates-friendly attire. Take part in this total-body workout experience with a focus on improving physical and mental strength as well as posture and flexibility.
Pilates House Macau 19th floor A, No: 655 Edf, Great Will., Avenida da Praia Grande, +853 6272 0531, www.pilateshousemacau.com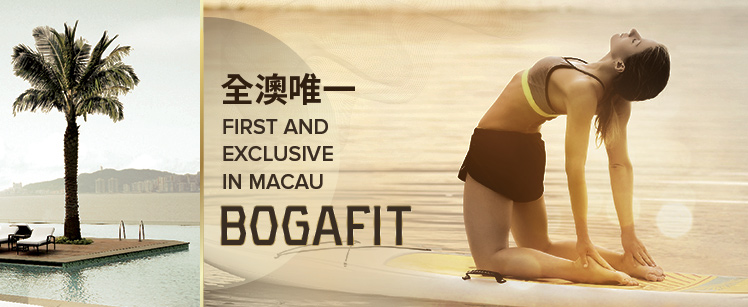 Bogafit at MGM Macau
Looking for unique ways to get fit? Get creative and head to MGM Macau. Join the floating workout called Bogafit that combines traditional fitness, yoga, and pilates. It's an amazing way to stay healthy and energetic in the midst of a fast-paced lifestyle. Bogafit will be held at MGM Macau – Vista from August 1 to October 31, 2019. Make sure to book 24 hours in advance. The one-hour Bogafit class includes complimentary access to the stunning pool and gym facilities which is just fantastic. A minimum of two people is needed for a class to start and priced at MOP $380 per person. If you've got a group of more than four then it will cost only MOP $300 per person. Try something new this month with Bogafit!
MGM Macau Vista, Avenida Dr. Sun Yat Sen, NAPE, +853 8802 3838, www.mgm.mo
Tags