Cafe Panorama features two authentic Southeast Asian cuisines in a Thai- and Indian-inspired buffet feast at the Grand Coloane Resort. The vibrant dining room is located on the ground level of the resort, offering delightful views of the gardens outdoors. Enjoy an alfresco meal on the cafe terrace accompanied with friends or family among in the beautiful natural setting.
Here's a rundown on their highlighted dishes and what we've enjoyed the most:
Cooked to order naan bread. Naan is a type of Indian bread traditionally cooked in a tandoori oven resembling a pita bread. Here, we love their stuffed cheese garlic naan bread. It is a real treat for all garlic and cheese lovers. The minced garlic and melted cheese in every single bite make this bread simply irresistible. Beautifully charred and crisp on the outside yet soft and chewy with melting cheese on the inside.
Indian tandoori station. What better to go with the naan than smoky, roasted tandoori chicken waiting for you in clay oven pots! The flavors are bold and daring as they are marinated in yogurt and plenty of aromatic spices. If this isn't comfort food, we don't know what is!
Thai green papaya salad with dried shrimp. Green papaya salad or som tum, with "som" referring to "sour" and "tum" meaning the pounding sound of a large pestle used to crush ingredients of the bold Thai flavors in a mortar. With the balance of sweet, spicy, salty, and sour, this salad is pounded to perfection on a single plate. You'll definitely taste every individual fresh element.
Thai pork neck. Glorified with just the right amount of lean meat, muscle and fats, the pork neck becomes so flavorful and tender when cooked and is also one of the beloved cuts among the Thai. Enjoy the caramelized meat in a spicy dipping sauce or have it along with the green papaya salad, and enjoy one of the best Thai meals you'll ever have.  
Chicken in pandan wrap. The chicken meat is imbued with the pleasant aroma of the pandan leaves, giving the ordinary chicken a unique presentation and distinct flavor. The leaf keeps the juices of the chicken inside, making the meat moist, tender, and simply amazing.
Unlimited mango lassi and Thai lime soda. Two great drinks for cooling down your tongue when you've eaten a few too many chilies! There's just something that we love about the creamy combination of sweet mangoes and tangy yogurt of their mango lassi. This blended combination is cool, refreshing and just what you need when wolfing down some richly spiced Indian food.
And it doesn't even stop there! Other highlights include king prawn with lemongrass live station, curry specialties, and signature Thai coconut sticky rice with mango.    
When: Tuesdays, 6:30pm–10:00pm
Where: Cafe Panorama, Grand Coloane Resort, 1918 Estrada de Hac Sa, Coloane
How much: MOP $328 per adult, MOP $128 per child
Call +853 8899 1020, or visit www.grandcoloane.com, or email [email protected]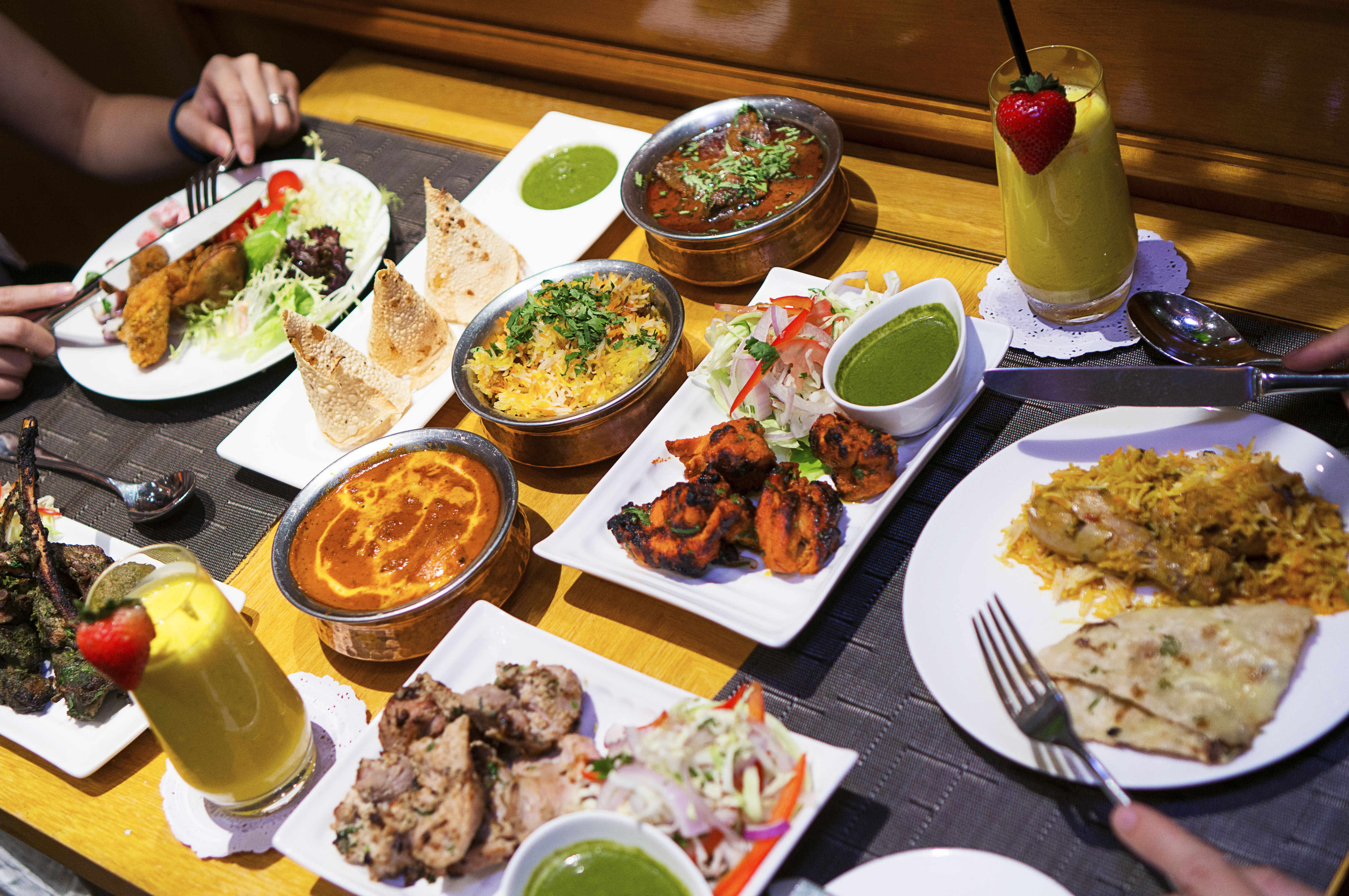 Tags