Oh, how fast time flies! We are approaching the end of August and will be into September this weekend. It's starting to look like another awesome month already. You've got the talented Matthias Knilling coming to create an unforgettable experience at Vida Rica Bar where cocktails will be carefully paired with great food. The 29th Macao International Fireworks is also starting this Saturday and running throughout the month – don't miss this wonderful event to bond with your families and friends as the skies light up. You can also visit the Macao cultural center for a stunning performance from the Macao Orchestra who will be ringing in the new month with a series of musical pieces. Oh, and if you haven't had the chance to visit the Malaysian Food Festival and Line Friends World Tour now's your last chance to check them out. Happy weekend!
(See featured image)
Watch the night sky of Macau glow in a starburst of magnificent lights accompanied by cheers and applause of spectators as you enjoy this spectacular light and sound show. The annual Macao Internation Fireworks Display Contest will take place on every Saturdays of September, Mid-Autumn Festival and on China's National Day. The marvelous fireworks display adds a joyous sight to holidays and festivals and has become one of Macau's must-sees.
Watch the shows of over 100 teams who will be representing their country in the skies. During that period the Macao Tourism Government Tourism Office will be hosting a series of photography, student drawing, and trophy design contests that will attract many talented participants to join and add more color to this exciting festival.
When: 9:00pm and 9:45pm, September 1, 8, 9, 15, 24 and October 1
Where: Sea area, Macau Tower, Largo da Torre de Macau
How much: Free admission
For more information please visit www.macaotourism.gov.mo for more updates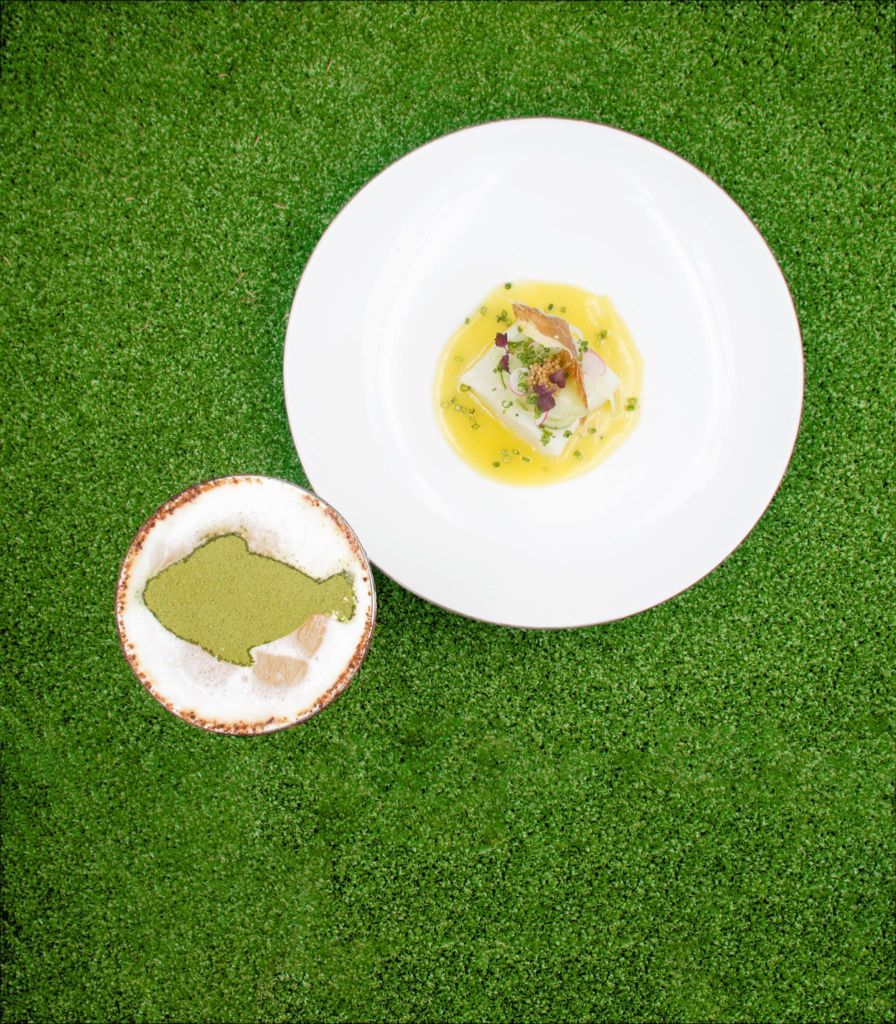 Step into an incredible world where cocktails are married with scrumptious dishes, a pairing journey where cuisine meets concoction. For one night only, Chef de Cuisine, Matthias Knilling and his team will tease the palates of diners with a five-course set dinner exquisitely complemented by original beverages from the in-house mixologist, Jacob Shteyntsayg. Fine dining meets fine drinking – the best of both worlds.
When: 7:30pm—10:30pm, Friday, August 31
Where: Vida Rica Bar, Mandarin Oriental Macau, 945 Avenida Dr. Sun Yat Sen, Nape, Macau
For more information, please call +853 8805 8918, email them; or visit www.mandarinoriental.com and Facebook event page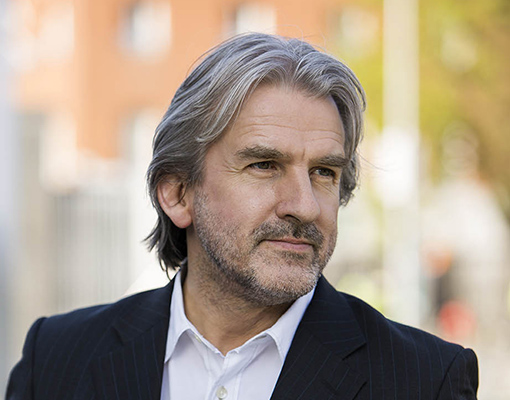 For the opening concert of the new 2018/2019 season, Macao Orchestra has partnered with the well-known international pianist Barry Douglas, to present a Russian-style musical feast for audiences. The new season also marks the 35th anniversary of the Macao Orchestra. The Russia symphonies during the Romantic period are famous for their descriptive style and expression of soul-stirring feelings. Audiences are invited to tour the magical world of Rimsky-Korsakov's Scheherazade and witness the dialogue across time and space between two great piano masters in Rachmaninoff's Piano Concerto No. 1. The programme includes Rachmaninoff (Piano Concerto No. 1 in F-Sharp minor, Op. 1) and Rimsky-Korsakov (Scheherazade, Op. 35). They will be conducted by Lu Jia with piano by Barry Douglas and will last approximately 1 hour and 30 minutes, including one interval.
When: 8:00pm, Saturday, September 1, 2018
Where: Macao Cultural Centre Grand Auditorium, Avenida Xian Xing Hai s/n, NAPE
How much: MOP $400, MOP $350, MOP $250, MOP $150
For more details and information please call +853 2853 0782 or email [email protected] or visit www.cotaiticketing.com and www.macauticket.com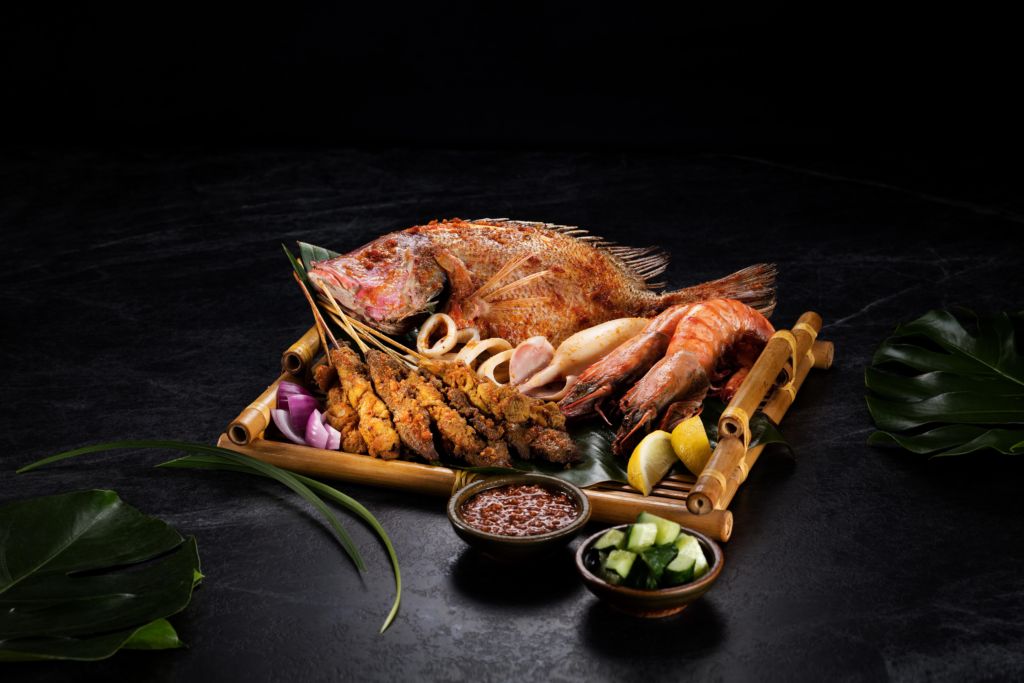 The annual Malaysian Food Festival is back in Macau for the seventh year in a row! Malaysian food is renowned across the globe for its electrifying taste and exotic enticing aromas, and this summer, Galaxy Macau is again giving you the chance to relish in these flavors at a special curated buffet dinner. 15 top guest chefs will be flown in especially for the event to offer guests their signature dishes and bring them an authentic taste of Malaysia. The event will coincide with the country's independence day held at the end of the month, on 31st August.
It wouldn't be a true taste of Malaysia without some durian, and so Galaxy Macau is presenting 10 special types of top durians directly imported from Malaysia for the festival – the most durian varieties of any single promotion in Macau. There will also be a menu of hot durian dishes which utilize the famous fruit in unique and exciting ways.
When: August 16–August 31, 2018
Where: Oasis, Grand Resort Deck, Galaxy Macau, Estrada da Baía da Nossa Senhora da Esperança, Cotai
How much: MOP $588 per person (prices are in MOP and subject to 10 % service charge).
For more information or for reservations, please call +853 8883 2221; or visit www.galaxymacau.com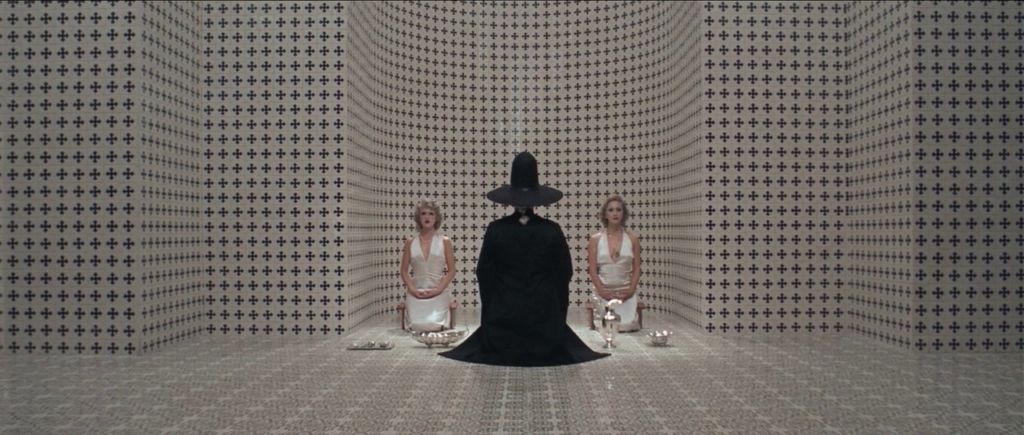 AFTER HOURS – LATE NIGHT FANTASTIC FILM FESTIVAL
This unique festival will bring eight special films to Macau which have probably never been seen on the big screen in the city. To make things more interesting, they will be screened at midnight every Friday and Saturday between August 31 and September 22. Each of the eight films is from a different part of the world and each is a cult success in its own right, with some being successful, some being comedic and some being thoughtful.
When: 12:00am, every Friday and Saturday, August 31—September 22
Where: Cinematheque-Passion, Travessa da Paixão no. 11 – 13, Macau
How much: MOP $60 (full-time students and senior citizens age 65 or above can enjoy 50% discount; purchasing 10 regular tickets or more can also enjoy 20% discount)
For more details and information please call +853 2852 2585 or email them, or visit their website or Facebook page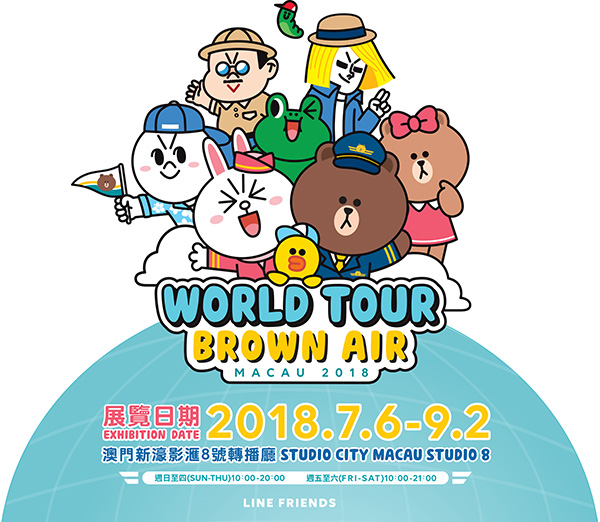 LINE FRIENDS WORLD TOUR MACAU 2018
The popular Line Friends (those cuddly cartoon characters featured on stickers and other merchandise produced by the Japanese mobile phone messaging app Line) are hitting Macau this summer. The Line Friends World Tour Macau 2018 is the first-ever exhibition of its kind, featuring 10 different scenarios, and taking visitors on a round-the-world trip. Participants can also buy exclusive Line Friends souvenirs of course, as well as special snacks and drinks, and play games at several booths set up for that purpose.
When: July 6–September 9, Sunday–Thursday: 10:00am–8:00pm; Friday–Saturday: 10:00am–9:00pm
Where: Studio 8, Studio City Estrada do Istmo, Cotai
How much: MOP $160 (standard ticket); MOP $120 (Macau residents)
For more information, call +853 6569 3203 or +853 2855 5555; email them; or visit the Line Friends Tour website and Kong Seng Ticketing Service
Tags