Father's Day is coming up–this Sunday–and we have some suggestions on where to head to this weekend with the most important men in your life! Grand Lapa, Macau and Grand Coloane Resort have amazing wining and dining deals to enjoy, including luxurious Chinese dining, Western set lunch, and a BBQ event. There are also special deals for spa treatments and you can leave the kids entertained with pizza workshops and more!
The long-awaited teamLab SuperNature Macao has finally kicked off, so why not round up your friends and family and experience the best interactive "body immersive" museum in Macau this weekend? Set in Cotai Expo, it will surely amaze everyone and allow for great photoshoots. Pink Pride is also happening this weekend, so don your brightest rainbow clothes, grab your friends and join this international movement! Read on and find out what else is taking place these next few days.
(See featured image above)
Grand Lapa, Macau and Grand Coloane Resort are launching its Father's Day specials! Both hotels are crafting unmissable deals today thanks to the amazing men in your life! Pamper them, with the possibility of taking the whole family out for some fun dining experiences or by the pool. Celebrate June 21–Father's Day–in grand style at one of these places. The unique chocolate Guinness caramelized bacon cake, presented by Grand Lapa, Macau is perfect for all dads. It's a chocolate and Guinness beer sponge cake with layers of chocolate and Guinness beer mousse, each layer with crunchy chocolate as well as crispy caramel bacon, topping with 70% chocolate buttercream, crispy caramel bacon, chocolate, chocolate biscuit, chocolate donuts, and nut.
Adding to the celebration list is the Thai-inspired outdoor live BBQ at NAAM Garden with plenty of meats and seafood including lobster with free flow of soft drinks, beer, and house wine. For the award-winning Spa at the resort of Grand Lapa, Macau, a special promotion is running for this whole month: enjoy a two-person 80-minute long full body massage or refinery facial treatment.
Grand Coloane Resort–the only beach resort in Macau–is presenting Macau's very first spit-roast pig in town with a lunch buffet at Café Panorama! This lunch buffet offer includes free flow of sangria and craft beer, so get ready to refresh yourself on a hot summer's day. Its signature Chinese restaurant, Kwun Hoi Heen is also launching a six-course dinner with prawns, abalone, grouper, and free flow of beer for a table! Adding MOP $68, you will be served with a live station for a whole Peking duck. Workshops are available for kids (three years old or above) at The Club for pizza and photo frame making on 21 June, 2020 only. As for spa treatments, the resort is also offering 15% off promotion for the "Gentle Man" heavenly nirvana massage and "Loving Father" aromatherapy massage.
When: Chocolate Guinness caramelized bacon cake & BBQ at NAAM Garden – June 21, 2020
The Spa 80-minutes treatment – June 1–30, 2020
Spit roasted pig lunch buffet & Father's Day six-course dinner – 11:30am–3:00pm (lunch) and 6:30pm–10:00pm (dinner), June 21, 2020
Where: The Cake Shop, Naam and The Spa, Grand Lapa, Macau, 956-1110 Avenida da Amizade, Macau and Café Panorama, Kwun Hoi Heen and The Club, Grand Coloane Resort, 1918 Estrada de Hac Sá, Coloane
How much: Chocolate Guinness caramelized bacon cake – MOP $298 (per cake)
BBQ at NAAM Garden – MOP $298 for adults, MOP $179 for kids
The Spa 80-minutes treatment – MOP $1,280 (two persons)
Café Panorama lunch buffet – MOP $250 per adult, MOP $125 per child
Kwun Hoi Heen dinner – MOP $1,388 (for four people), additional MOP $68 for whole Peking duck
To reserve a chocolate Guinness caramelized bacon cake, call the Cake Shop at +853 8793 3810. To book a table at NAAM Thai restaurant, do so through +853 8793 4818, and for Café Bela Vista, call +853 8793 3871. You can book your massage at The Spa by calling +853 8793 4824. To book a table at Café Panorama, call +853 8899 1020, while for Kwun Hoi Heen, reach them at +853 8899 1320. For The Club, call +853 8899 1887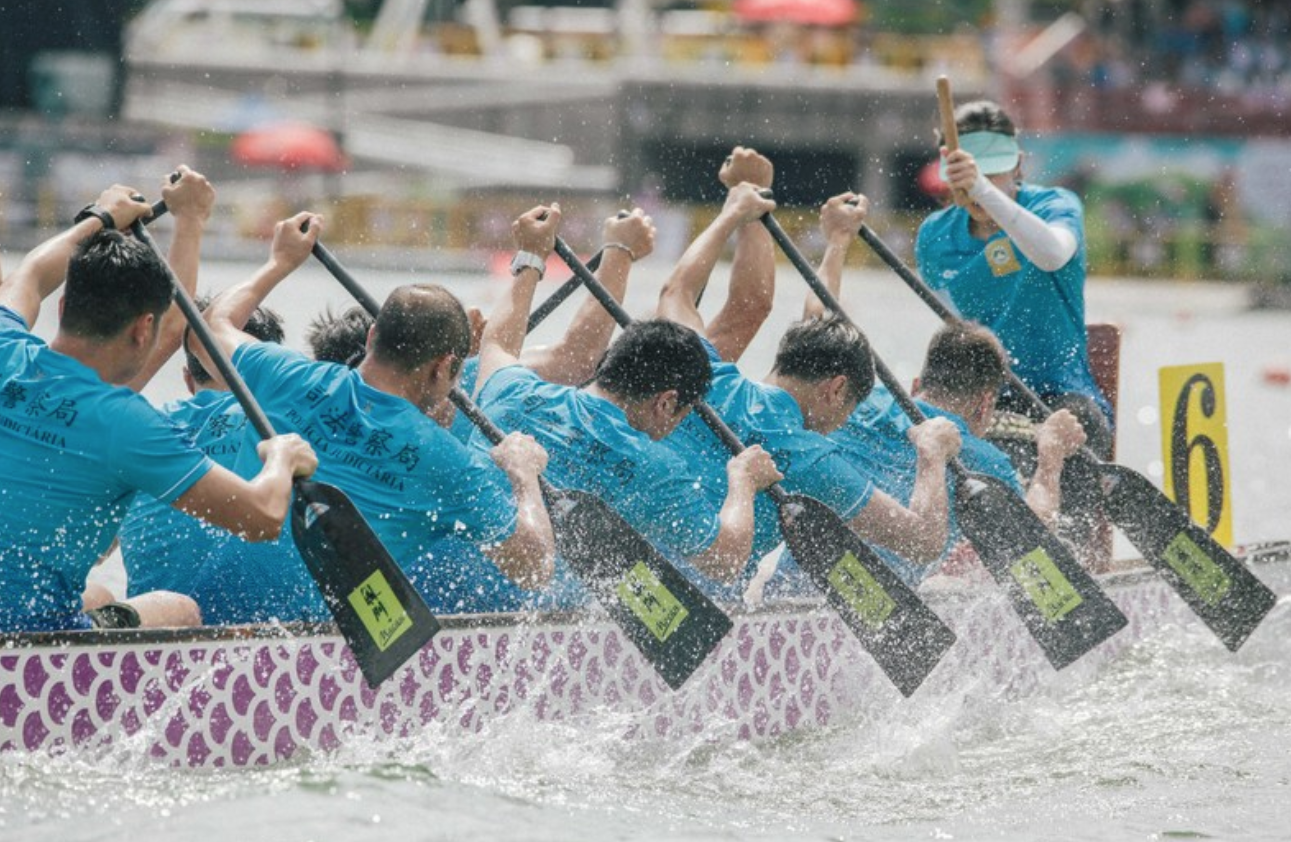 The Dragon Boat Festival (which falls on the fifth day of the fifth month in the Chinese Lunar Calendar) originally commemorated the ancient patriotic Chinese poet Qu Yuan, who protested corruption by drowning himself. Today, the celebrations revolve around the hugely popular Macao International Dragon Boat Races contested in late May or June on Nam Van Lake on the historic Praia Grande shorefront. Many local and foreign teams participate in various men's and women's divisions, making the medal haul wide and diverse in what has become one of the international sporting community's favorite outdoor parties in Macau.
When: Saturday, Sunday and Thursday, June 20, 21 and 25, 2020
Where: Nam Van Lake Nautical Centre, Lago Nam Van, Macau
How much: Free admission
For more information, call +853 2858 0762 or check here
TeamLab SuperNature Macao is a groundbreaking permanent interactive experience opening at The Venetian Macao in June, 2020. Cotai Expo boasts 5,000 square meters of labyrinthine floor space. With eight meter-high ceilings throughout, the space is transformed by teamLab into an extremely complex, three-dimensional world across varying elevations, featuring immersive and compelling artworks.
This is a single, massive world comprised of works by art collective teamLab that aims to explore new perceptions of the world and the continuity between humans and nature. It is a "body immersive" museum centered around a group of works that blur the boundaries between people's bodies and art. In teamLab SuperNature, people immerse their bodies in art with others, influencing and becoming a part of the artworks themselves. People become one with the art, blurring their perception of the boundaries between the body and the artwork, and thereby recognizing the continuity between the self and the world. There are a lot more installations on-site, so be sure to head there with the whole family! Kids are going to be thrilled with all the fun and interaction teamLab SuperNature allows.
When: Daily, 10:00am–10:00pm (last entry 9:15pm), June 15, 2020 onwards
Where: Cotai Expo, The Venetian Macao, Estrada da Baía de Nossa Senhora da Esperança, Cotai
How much: MOP $238 (adults), MOP $168 (children aged three to 12)
For more information, check the event's official website and buy tickets here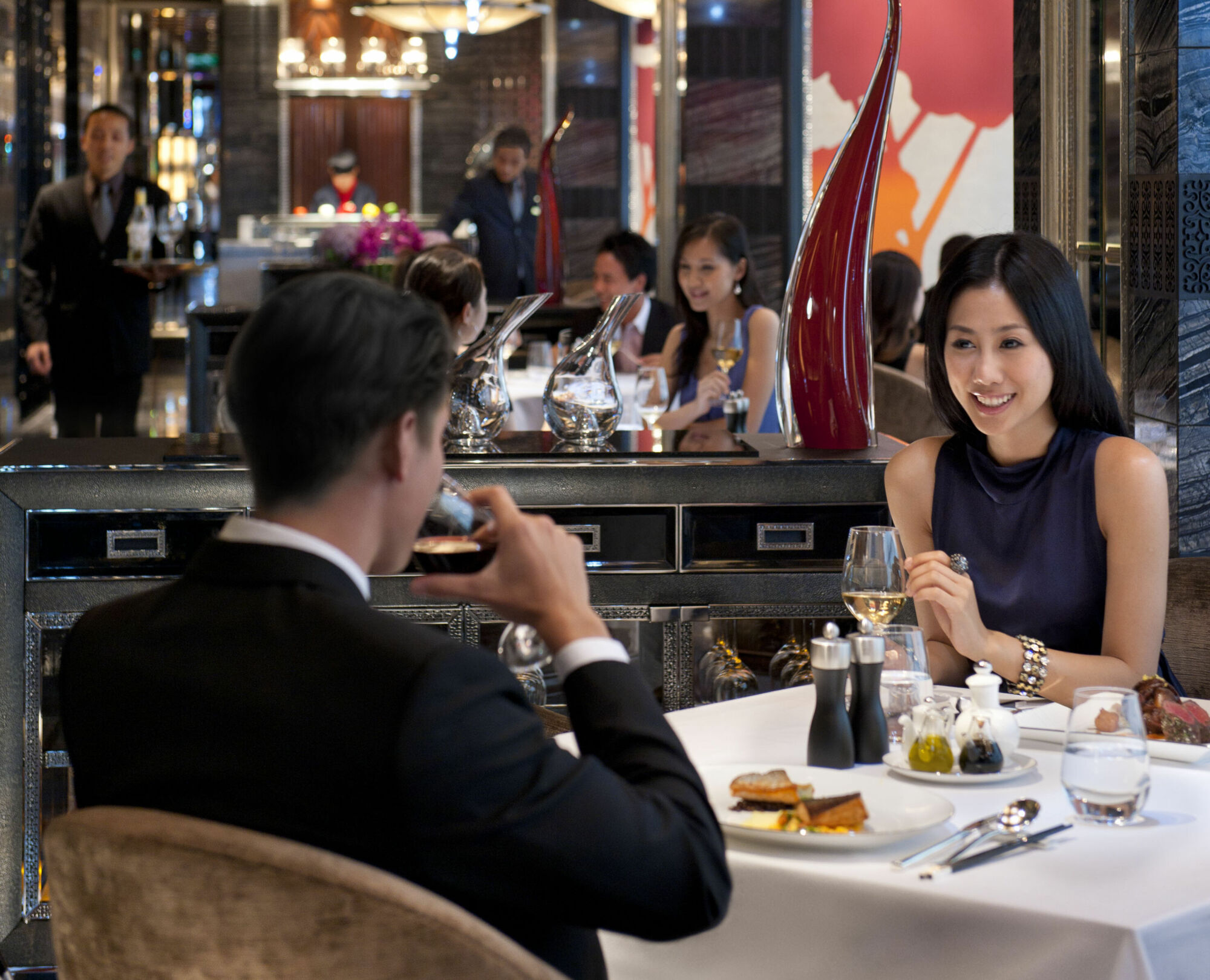 Treat your amazing dad to a well-deserved Father's Day celebration at Mandarin Oriental, Macau! Vida Rica Restaurant and Vida Rica Bar has specially created a scrumptious menu for you to spoil your dad this Sunday. There are several special dishes to offer fathers on this special day. Both Vida Rica Restaurant and Vida Rica Bar have unmissable offers to take the important men in your life, so book your table and celebrate Father's Day in style.
Vida Rica Restaurant is offering a sumptuous Chinese-style family dinner for four persons–so parents can take their kids–that includes golden seafood soup with Chinese cabbage, wok-fried Canadian lobster with salted egg yolk, among others. Their Western-themed menu includes Angus prime rib with duck fat roasted potatoes and peppercorn sauce, plus a traditional cataplana (lobster, scallops, clams, and daily fish served in an aromatic crustacean broth).
If your dad is more into drinks compared to food, try out Vida Rica Bar's Father's Day promotion. Purchase a bottle of wine and receive a complimentary European cheese board served with homemade chutney, nuts, and crackers. This oughta do the trick!
When: 6:00pm–11:00pm, Sunday, June 21, 2020
Where: Vida Rica Restaurant and Vida Rica Bar, Mandarin Oriental, Macau, 945 Avenida Dr. Sun Yat Sen, Nape, Macau
How much: Family set menu – MOP $2,688 (for four persons)
Western menu – MOP $1,088 (for two persons), including a complimentary bottle of house white or red wine
All prices are subject to 10% service charge
For more information and reservations, check the event's Facebook page, call +853 8805 8888 or send an email to [email protected]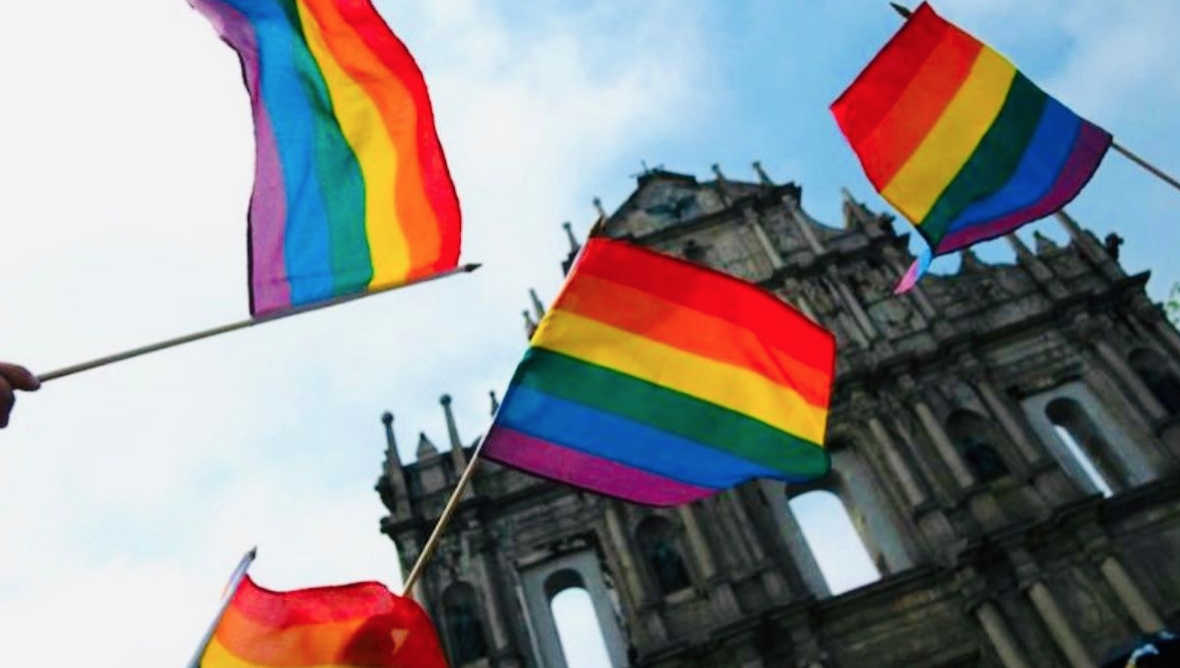 Pink Pride with LGBTQ+ community
June is also Pride Month, so go out and celebrate the  LGBTQ+ community. "Come out proud and loud" is the organizers' motto. It the group's first Pride event ever. Be ready for a fabulous night in town sipping up a few cocktails. This fun social event is about bringing the Macau community together, meeting new people, and building existing and new relationships, so together they can be a stronger LGBTQ+ community in Macau. Join them on a fabulous night out, and feel free to bring all your friends. To participate, RSVP on Meetup, and the number of guests you plan on bringing.
When: 9:30pm–00:00am, Friday, June 19, 2020

Where: Studio Bar 22, 285 Rua do Almirante Sérgio, Macau
How much: Free admission
For more information, check here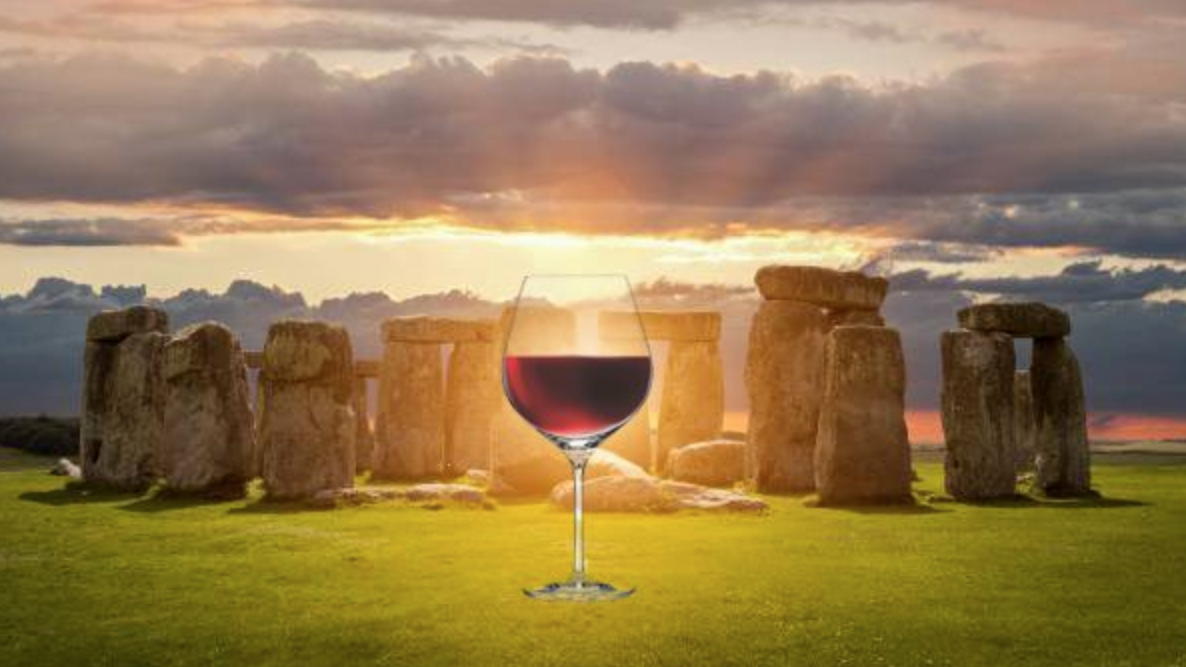 Join Antica Trattoria on their first wine tasting of 2020! They're celebrating the official start of summer: Summer Solstice, an ancient festival dating back to pagan days. The restaurant is planning an evening of great wines and food, reunions of old friends as well as new meetings. The wine line up features some old favorites as well as some new additions alongside delicious canapés, cold cuts, cheeses, and pizza provided by Chef Bruno and his team.
When: 6:00pm–8:30pm, Friday, June 19, 2020
Where: Antica Trattoria, 40–46 Edificio Vista Magnífica Court, Avenida Sir Anders Ljungstedt, Macau
How much: MOP $150 per person
For more information, check their Facebook page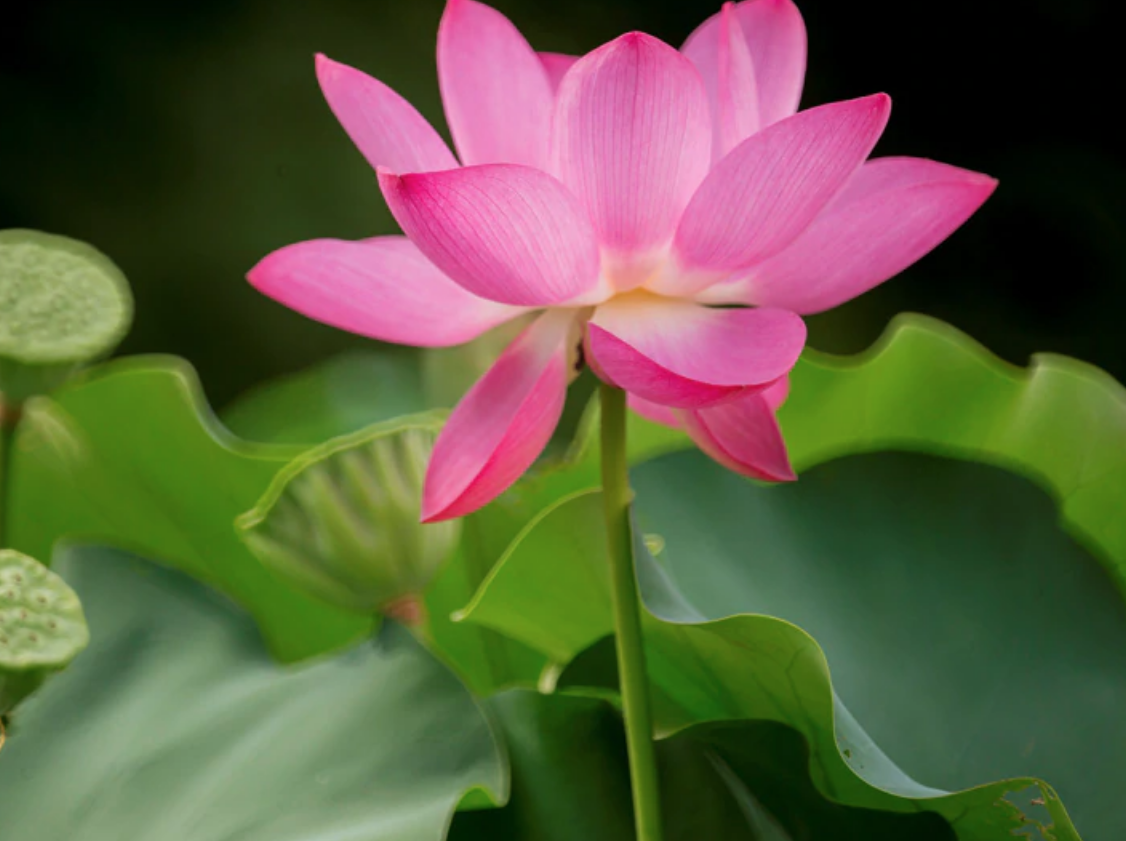 The Macao Lotus Flower Festival, falling every year in summer, showcases the beautiful perennial aquatic plant found far and wide throughout China. Every year, the festival highlights a particular lotus flower species, which admirers can see at the Taipa Houses-Museum and in the Suzhou-inspired Lou Lim Ieoc Garden among other places.
Potted lotuses can also be found in major parks, on many streets, and in popular sightseeing spots around Macau, a colorful and enchanting reminder of the centerpiece the lotus plays in the design of the Macao SAR flag. Seasonal lotus-themed cuisine also makes a tasty appearance in some local Chinese restaurants!
When: June 12–21, 2020
Where: Lou Lim Ieoc Garden, 10 Estrada de Adolfo Loureiro, Macau and Taipa-Houses Museum, Avenida da Praia, Carmo Zone, Taipa
How much: Free admission
For more information, check here or call +853 2833 7676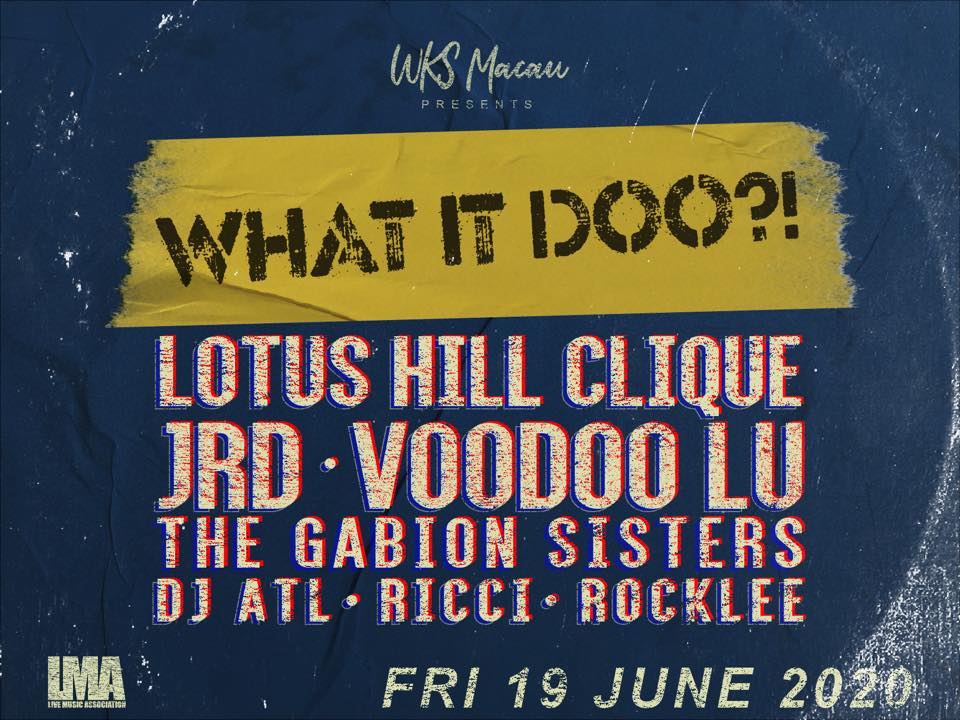 Join Live Music Association's crowd on June 19 for a night of live vocal performances from exciting talented acts from Macau! "What It Doo?!" takes place on the same day of the launch of the promotion WKS Macau, co-hosted by LMA. Their artists will be covering anthems and performing their own original material that will surely make you appreciate what's on offer locally.
After their show, you be will taken through the rest of the night by their established club DJs. It's time to realize our local potential so make sure you don't miss this event! The confirmed line up includes The Gabion Sisters, JRD, Lotus Hill Clique, Voodoo Lu and DJs ATL, Ricci and Rocklee.
When: 10:00pm–3:00am, Friday, June 19, 2020
Where: Live Music Association, 50 Avenida do Coronel Mesquita, San Mei Industrial Building 11B/F, Macau
How much: MOP $150 per person (includes one drink)
For more information, check the event's Facebook page
Tags