The 31st Macao Arts Festival marks its 31st year of reconnecting artists with audiences as it announces ticket sales for all the exciting events happening on April 30 to May 29. The anticipated festival has consistently been a platform for creatives in the region. By curating an incredible line-up of events, the audience of Macau can explore and celebrate the wonderful creativity of the city.
Art plays a huge role in the growth and development of a person and a community. Additionally, the 31st Macao Arts Festival (MAF)–also organized by the Cultural Affairs Bureau–aims to impart inheritance and innovation of arts and culture for all generations. Immerse yourselves in the beauty of traditional arts on stage through classic operas and plays. Explore Macau's past and present with the whole family and learn more of what defines its cultural landscape. With plenty of events and activities to see and enjoy, make sure to book your tickets early and bring your loved ones, friends, and colleagues to support the spectacular art scene.
• World-Class Performances •
Grand Opening White Snake
This edition of the MAF  opens in grandeur with the White Snake by Lin Zhaohua Theatre Studio from Beijing. Be captivated by characters of the classic folktale The Legend of the White Snake in an artistic and creative way. Set to mesmerize viewers, the performance combines theatre, music, dance, and multimedia art.
When: 8:00pm, Friday and Saturday, April 30–May 1, 2021
Where: Grand Auditorium, Macao Cultural Centre
How much: MOP $120–300
Wild Flower and Trinity
The Jin Xing Dance Theatre from Shanghai is also a must-see at the festival. As one of the top modern dance companies in China, it is one of the most sought-after shows. Highly acclaimed by critics, they have been deemed an important unit in the history of Chinese dance. They will present two works, namely Wild Flower and Trinity, reflecting a strong artistic impact that shouldn't be missed.
When: 8:00pm, Friday and Saturday, May 7–8, 2021
Where: Grand Auditorium, Macao Cultural Centre
How much: MOP $120–300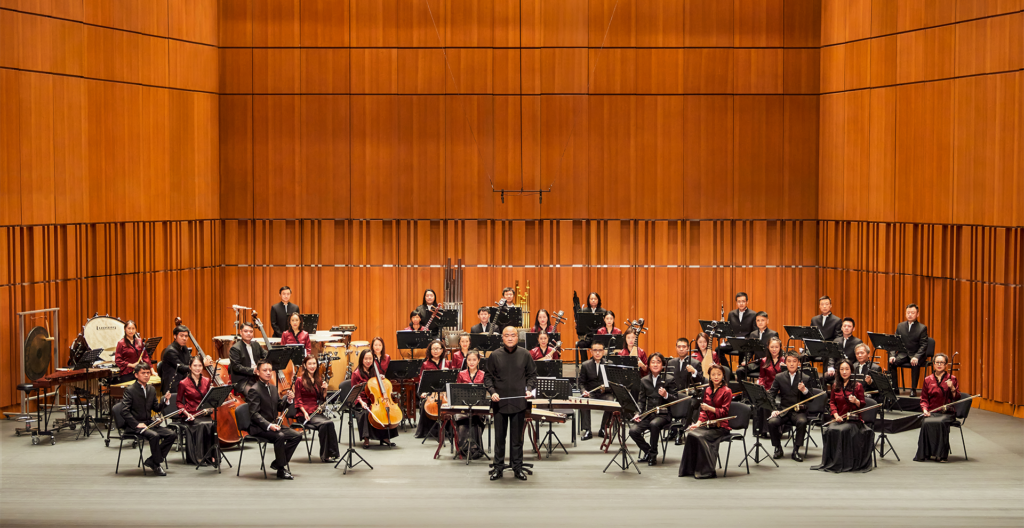 • Concerts and Visual Arts •
Youth Cantonese Opera Jiufeng Mountain
Students from the Cantonese Opera Course at the School of Theatre of Macao Conservatory stepping on stage. A story that features twists and turns expressed by the performers will grip the audience and reminisce a rich part of history and culture that should be revered.
When: 7:30pm, Sunday, May 9, 2021
Where: Cinema Alegria
How much: MOP $100–120
The Dialogue between the East and the West
This concert will be performed by the Macao Chinese Orchestra with Liu Sha, Music Director and Principal Conductor of the Macao Chinese Orchestra. Together with the orchestra, they will present the world premiere performance of Fantasy for Macao No. 3, a commissioned work by renowned composer Kuan Nai-chung. There are lots of moving performances in the show that will surprise the crowd.
When: 8:00pm, Sunday, May 9, 2021
Where: Broadway Theatre, Broadway Macau
How much: MOP $150–250
A European Tour With Mozart
This pays homage to the legend's prodigious talent for music. To commemorate the 230th anniversary of Mozart's death, Macao Orchestra will present three of his symphonies, namely Paris, Linz, and Prague, tracing the footsteps of Mozart and paying tribute to the master together with the audience.
When: 8:00pm, Sunday, May 23, 2021
Where: Grand Auditorium, Macao Cultural Centre
How much: MOP $150–250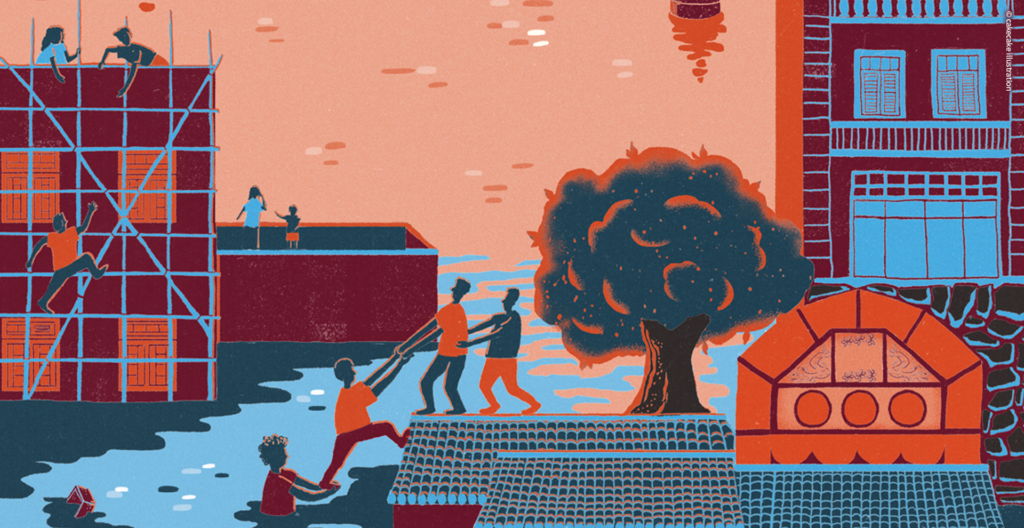 • Local Artists That Shouldn't Be Missed •
A Short Time Escape
Debuted at the Macao City Fringe Festival in 2019, it has been recommended by the artistic advisors of the Macao City Fringe Festival to be restaged at the Macao Arts Festival this year. Playwright and Director Lei Sam I ensured the performance includes interaction, games, and situational experience sessions, offering an exceptional experience to the participants.
When: May 19–20, May 22–27, 2021
Where: Tai Fung Supermarket (Edf. Vai Chui Garden branch, Taipa)
How much: MOP $180
Drunken Dragon Dance
The dance theater Drunken Dragon Dance by Four Dimension Spatial innovates the festive tradition with contemporary dance elements. The production explores what "ritual" will emerge after positioning its background against the contemporary world. Director Zé and Choreographer Hong Chan U combined forces to showcase a unique performance that will be quite unforgettable.
When: May 4 and May 15, 2021
Where: 2nd Floor, Old Court Building
How much: MOP $180
See you through memories
Change is inevitable and Soda-City Experimental Workshop Arts Association has created several site-specific works and dance theatre performances based on the urban development of Macau. Co-directors Lei Ioi Chon and Kuok Soi Peng seek to inspire the public to reflect on the relationships between urban development and preservation, and between humanity and nature.
When: May 2–6 and May 8–10, 2021
Where: Meeting Point: Intersection of Largo do Pagode do Patane and Pátio do Alfinete, Ending Point: Luís de Camões Park
How much: MOP $180
• Family-Friendly Events •
The Coloane Game
The 31st Macao Arts Festival highlights the importance of inclusion of all ages. With family-friendly activities also offered in their program, The Coloane Game is one that will prove to be exciting for the entire family. It is an on-site walking tour to visit Coloane. Performers will lead participants and viewers through every nook and cranny to experience the then prosperity of the west side of Coloane through a guided tour, theater, dance, and exhibition. By stopping at Pátio do Velho and passing through Rua dos Negociantes to arrive at Lai Chi Vun, you can witness the wax and wane of the shipbuilding industry and feel residents' spirit of mutual help. The Coloane Game tells the stories of Coloane, and at the same time reminds you of the importance of preservation and development of traditional culture.
When: May 1–3 and May 8–9, 2021
Where: Meeting Point: Largo Tam Kong Miu, Ending Point: Son Veng Shipyard
How much: MOP $180
Performing Arts Gala
Invite the whole family to the Performing Arts Gala to be launched at the Iao Hon Market Park. For three consecutive nights and free admission, enjoy great shows and activities curated for adults and kids. These include a dance show expressing the love and lyricism in the poetry of Portuguese poet Luis de Camões, a passionate and striking Capoeira performance, and Cantonese opera excerpts performed by children and youth radiating the genre's lingering charm. The little puppets from a magical acrobatic troupe will try their best to perform, and the little frog from an ink wash painting will witness this magical moment. Furthermore, there will be a variety of music shows for both adults and children to enjoy. Aside from performances, there will be a Children's Story World and Art Exploration Workshop on the spot, encouraging children to experience the beauty of arts through storytelling and related workshops. Come enjoy together some happy and wonderful artistic moments!
When: May 14–16, 2021
Where: Iao Hon Market Park
How much: Free Admission
On the Other Side of Macao – A magical adventure
Art allows children to interpret, and use visual information to develop their minds. Take the young ones to watch "On the Other Side of Macao – A magical adventure". It is a wonderful journey to discover Macau through the eyes of a nine-year-old girl, called Veronica. The performance is presented by Bernardo Amorim, a plastic arts and multimedia artist based in Macau. With the use of puppets and video mapping, the magic of narrative is brought to life.
When: Saturday and Sunday, May 22–23, 2021
Where: Macao Contemporary Art Center – Navy Yard No. 2
How much: MOP $180
---

The Macao Arts Festival (MAF) dramatically lights up the city every early summer, bringing together theater, dance, music, circus, multimedia, and visual arts in an artistic panorama of events. A mix of local, regional, and international performers from various regions and countries around the world present a diversity of programs. This year's MAF will focus on productions from Mainland China and Macau, presenting nearly 100 events including outreach activities in various districts, establishing a display and exchange platform, expanding the artistic vision, and enhancing the aesthetic perception of its audience.
When: April 30–May 29, 2021
Where: Macao Cultural Centre, Avenida Xian Xing Hai s/n, NAPE, Macau, Old Court Building, 459 Av. da Praia Grande, Macau, Macau Contemporary Art Center, Rua de S. Tiago da Barra, Macau, Cinema Alegria, 85D-85E Estrada do Repouso, Macau, Broadway Theatre, Broadway Macau, Avenida Marginal Flor de Lótus, Cotai, Tap Seac Gallery, Praça do Tap Seac, Macau, MGM Theater Cotai, Avenida da Nave Desportiva, Cotai, and Tai Fung Supermarket, Taipa,
How much: MOP $120–300 per person
For more information, check +853 8399 6699 or check here. For ticketing, click here
Tags