MGM Cotai's dynamic theater is a stunning work of architectural and engineering that will use reality-bending technology to create unparalleled performances. It is not just a marvel by Macau standards, but by Asian standards as well. Capable of seating up to 2,000 people, it has the world's largest permanent indoor LED wall that is the size of three tennis courts. While Macau has many performance venues, there has never been anything like this. It features a high level of theater technology the likes of which have rarely been seen around the globe, let alone in Macau.
After almost three years of planning, construction, and preparation (and after completing the theater licensing process), it is finally ready. One of the first performers to take the stage at the impressive venue will be the Grammy award-winning Sam Smith in October. We take a closer look and see what makes this incredible venue so special and distinctive.
A Dynamic Theater
Referred to as "Asia's first dynamic theater", this venue not only has the capacity to seat up to 2,000 people, but it can also seat this number in more than 10 different configurations. It is a beautiful and exciting architectural amphitheater complemented by a classic but stylish black, gold and red (typical decoration for classical theaters). There are also first-rate sound, visual and technical elements, which ensure audiences will have the optimum experience when viewing performances and shows here.
It was designed by Montreal-based entertainment and arts design firm, Scéno Plus, the same company responsible for Cirque du Soleil shows in Las Vegas. It is the world's first theater to offer 28 million pixels of viewing pleasure to audiences by utilizing a giant 900-square-meter 4K (or ultra HD) LED screen (the world's largest permanent indoor LED screen). They have installed technology to  capture audiences' live and cast them virtually onto the LED wall at ultra-high-resolution. This takes the live experience closer to the world of mass virtual reality.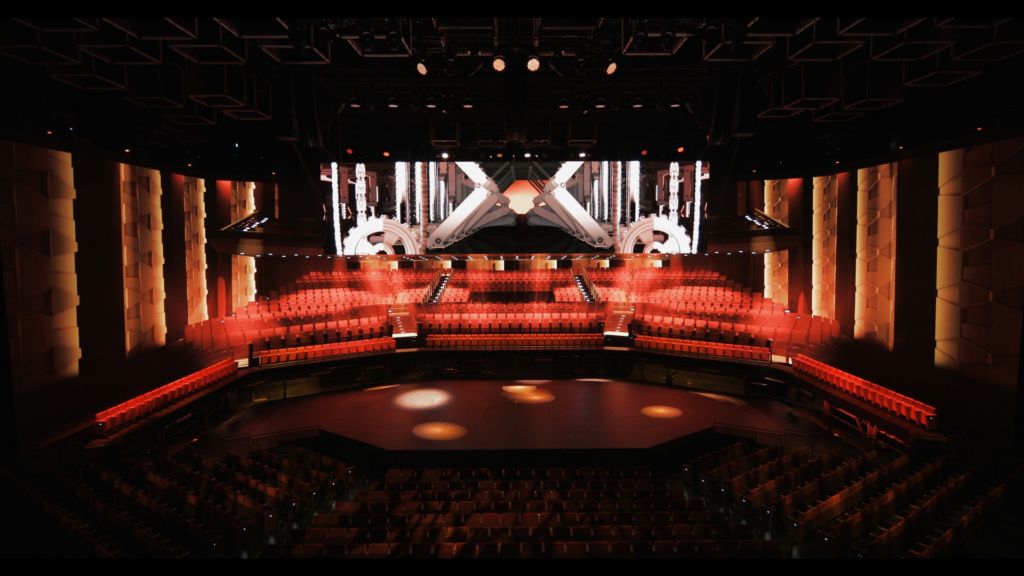 Premium Comfort and Optimum Enjoyment
The reconfigurable seating was developed by Gala Systems, the world's largest manufacturer of understage equipment and a leader in automated multipurpose halls, which will deliver prime sightlines for every guest. The configuration of the seating and stage is sort of an arena type, with a central stage surrounded by audience seats on all sides – but different configurations can be arranged. The seats are designed and manufactured by Poltrona Frau, one of the most esteemed Italian furniture makers with over 100 years of experience who also make seats for Ferrari cars.
Imagination and Reality
We can guarantee this will soon be one of the hottest venues in Asia, and we are confident many more talented artists and performers will be coming through Macau to put on their best shows at this groundbreaking venue. The revolutionary technology promises to bring audiences multi-sensory experiences like never before. Welcome to Macau's new epic performance venue where which will break the boundaries between imagination and reality, and delight, awe, and captivate.
MGM Cotai Theater MGM Cotai, Avenida da Nave Desportiva, Cotai, +853 8802 8888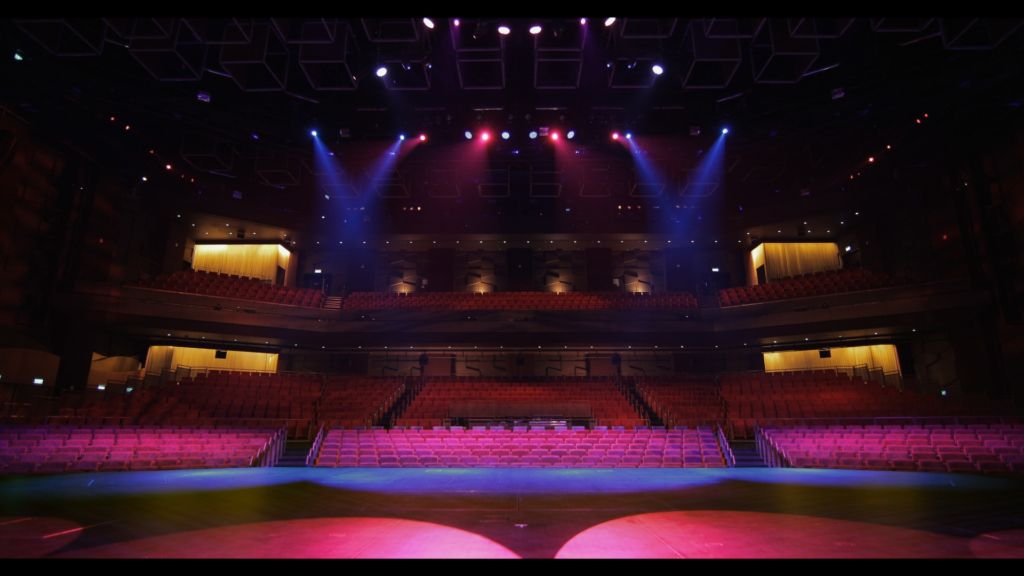 ---
For any inquiries about interior design or fit-out works, don't hesitate to contact Rui Barbosa:
KPM Project Management Ltd. 14-02 Si Toi Commercial Bldg, 619 Av da Praia Grande, Macau, +853 6675 2499; [email protected]
*All views expressed are the author's alone
Tags
Related Posts