Julian Ortiz has been all over the world and has wowed crowds with his blend of beats. The talented DJ takes the spotlight with his energetic and captivating mix that continues to enthrall partygoers and revelers. Born and raised in Colombia, the multi-talented man has come a long way with more than a decade of brilliance and colorful musical journey.
How long have you been living in Macau?
I came to Macau the first time in 2004 to work in a hotel (the old Mandarin Oriental now Grand Lapa) with a band and kept coming back several times over the next years to work for different clubs and casinos in town, but I've been steady here since 2013.
Do you remember the feeling you had when you first arrived here? What was it like?
It was different but nice. I was already working traveling overseas with bands in other countries before coming to Macau. People here were really nice and I was excited about getting to know a new culture.
What do you love most about Macau?
What I love the most about Macau is the relaxed style of living. It's easy to get anywhere and get things done. It's very safe and you can accomplish many things in one day, which would be really hard in other places.
What's your all-time favorite spot in Macau?
Wow, that's a tough one! I've been in so many great places around Macau all this time that it is hard to pick one. But I really like to go to Coloane and explore its surroundings.
What's your favorite restaurant here?
Well, there are a lot of places since I like different types of food. I like dining spots like Portofino, La Cuccina, Tuk Tuk, Kingship to name a few.
What did you want to do when you were young? Did you envision the path that you are in right now?
Since my childhood days, I always loved music arts and sports. I wanted to do something related to that. I come from a very artistic family. I studied to be a Graphic Designer, but I was always surrounded by music and working and playing with my father since I was a kid. I never imagined I would be working and living here as an artist. That's pretty cool!
Who influenced your life the most, whilst growing up?
I would say that my family was my biggest influence. I was always surrounded by music. My Dad is a musician too and has his own band at home and also I have two older brothers, one is a professional musician as well so we played together in the same band and we were constantly practicing to get better.
Any heroes or inspiring characters that had any impact in the way you perceived and dealt with the hard times?
As I mentioned before, I love sports as well. I can say that Michael Jordan was one of those heroic figures. I had the chance to watch him played in the 90's, during his prime, and the way he dealt with all the challenges and his competitive nature was very inspiring to me. He never quit. He kept trying and trying until he got the results he was looking for.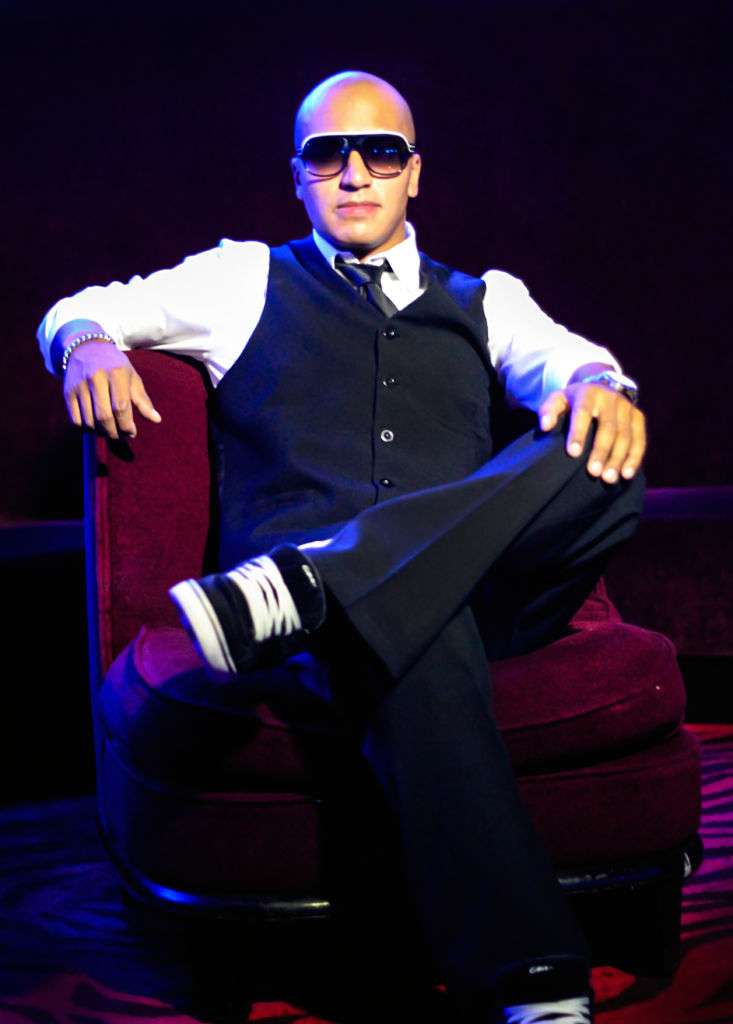 Who is your all-time favorite artist?
That's a hard question! I like so many different types and genres of music so it's not easy for me to choose one. I really like Michael Jackson, Bob Marley, Stevie Wonder Craig David, Justin Timberlake, Incognito, Alicia Keys, Snoop Dogg, Dr. Dre, Alexander Abreu just to name a few.
What is your current favorite soundtrack?
Another hard one there (laughs). Being a musician and DJ, I know lots of different music tracks, so it's really hard for me to pick just one. I like Can't Stop the Feeling by Justin Timberlake, Flotando (Miami Version) By Osmani Garcia and I Don't Like It, I Love It By FloRida, just to name a few.
Do you have any memorable performances that inked a mark in your career / life?
I wouldn't say a specific performance but rather a life event. I was an AFS (American Field Service) Exchange student when I was 16 years old. I lived with an American family for one year and experienced all the culture, learned the language, attended and graduated from high school.  I also experienced lots of different types music from the culture which was great to learn from. I started collecting as much music as I could. I explored genres such as Pop, R&B, Hip-Hop, Jazz influenced me big time and that was how I started getting involved with these genres in addition to my Latin Roots. Also, that was my first time traveling overseas, so that was a turning point in my life and my career. This amazing experience opened my mind in so many new ways that after I came back home, I never looked at things the same way again. I loved it!
What's the best thing about being a Musician and an entertainer? Any unpleasant sides that you wish you could change?
The best thing about being a musician and an entertainer is to bring joy and happiness to the people. I love it when people are having fun because of what I do. I wouldn't say there are a lot of unpleasant sides to it, but being away from home and my family it's the hardest part.
What's your personal motivation in life?
Trying to be a better person each day. I also aim to get better and learn all the time about my profession. There's always room for improvement.
What advice would you give to a newcomer to Macau?
Just to be open to learning from this unique culture and enjoy the process. There are a lot of things to explore and people to learn from, and having fun while doing it!
Tags
Related Posts