Looking for your next "eco-travel" destination? These beautiful farm resorts in the Philippines would surely add a dimension of community, education, and sustainability to your trip! Ecotourism and conscious travel are on the rise thanks to greater awareness influencing lifestyle choices of city and suburban folk everywhere. From supermarket labels to tour packages, you'll find terms like "organic", "farm to table", "fair trade"… the list goes on. We shine a spotlight on the Philippines as a country that has naturally owned this trend with several farm resorts that have been around for a while, and have stuck it out even as new and niche concepts have sprouted up across the archipelago.
Get these unique properties on your radar for the next time you plan an Asia vacation. Add meaning to your Philippine holiday getting a firsthand experience of local community industries whilst getting some rest and relaxation. Our list spans from "bean to bar" cocoa growers and white-sand beach getaways where pearls are harvested sustainably from saltwater oysters.
Bohol Bee Farm
Found on Bohol Island just a ferry ride away from Cebu, this "farm agro resort" is one of the Philippines' pioneering eco-resorts whose values are centered around social responsibility. It was built by a repatriated nurse who had been working in the US; sick of working three jobs, she decided to make something out of some agricultural land she bought. Aside from its earnings from hospitality, Bohol Bee Farm supplements its farming business with handicraft livelihood activities, organic and hearty produce, and a natural skincare line. Facilities include a native-style spa, ocean and garden rooms, a sun deck and more. Check their Facebook page and follow their Instagram @bohol_beefarm_official for more information.
Bohol Bee Farm Dao, Dauis Panglao Island, Bohol +63 38 510-1822, boholbeefarm.com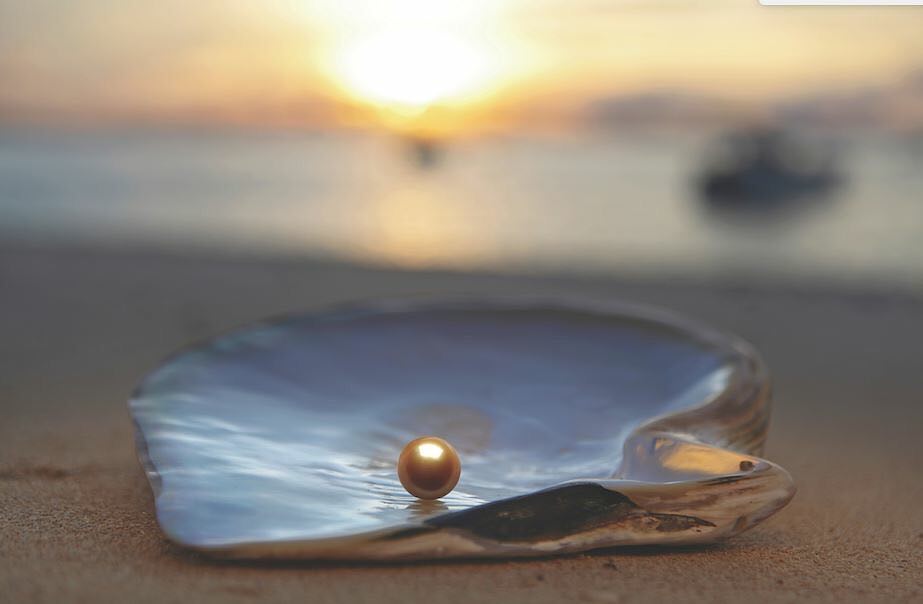 Flower Island Resort
Did you know that the Philippine pearl appears on the country's PHP ₱1,000 banknote? Have you ever seen or heard of the famous golden South Sea pearls by French-Philippine company Jewelmer? Their iconic beauties are grown at Flower Island Resort in Palawan, Philippines. For over 30 years, the safe-keepers of this island paradise have been protecting local flora and fauna to create a unique experience off the beaten path. They started a foundation in 2006 to protect and nourish the area's natural resources by supporting, educating, and creating environmentally-sustainable livelihood alternatives for coastal communities. The Pearl Farm Tour allows guests to visit a working pearl farm and learn how the Philippines' national gem is born. The resort also features a spa, whilst active travelers can sign up for scuba diving, hiking, island hopping and more.
For breathtaking pictures and updates, check out their Facebook page or follow them on Instagram @flowerislandresort_ph
Flower Island Resort Taytay, Palawan, Philippines, +63 917 635 4431, flowerislandresort.com
Also read: Diving Through the Islands of Coron in the Philippines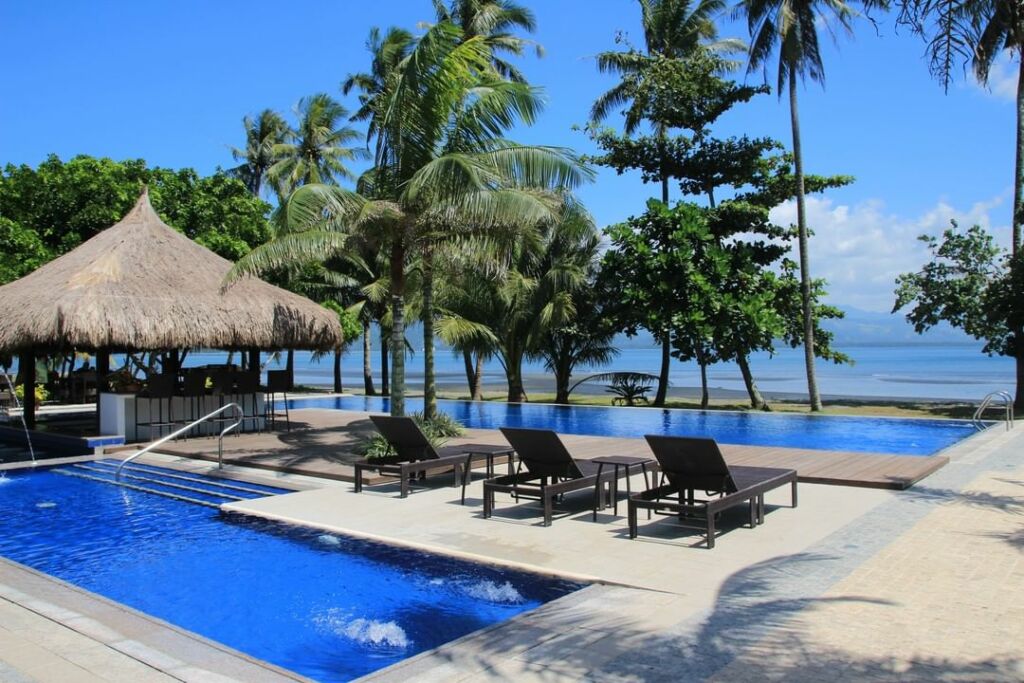 Hijo Resorts Davao 
Did you know that the Philippines is the world's second-largest exporter of bananas? It's only fitting then that we feature a banana plantation here! Hijo Resorts Davao is a sprawling property home to a thriving banana and coconut plantations. Although it's been operational for more than 50 years, it opened its doors in 2012 as an "eco-agri tourism destination". Hijo Resorts uses its natural landscape as a way to increase awareness and promote sustainable tourism and nature conservation. The "plantation tour" takes guests through its 177-hectare banana plantation and 92-hectare coconut plantation where one can learn about the Philippines' export industries and see how the fruit is grown and harvested. They have a river tour cruising by century-old mangroves, a forest tour walking through hanging bridges, archery, and so much more.
Follow their Facebook page and Instagram @hijoresortsdavao for inspiration
Hijo Resorts Davao Hijo Plantation Brgy. Madaum, Tagum City Davao del Norte, 8100 Philippines, +63 917 306 6460/+63 999 885 0031, hijoresortsdavao.com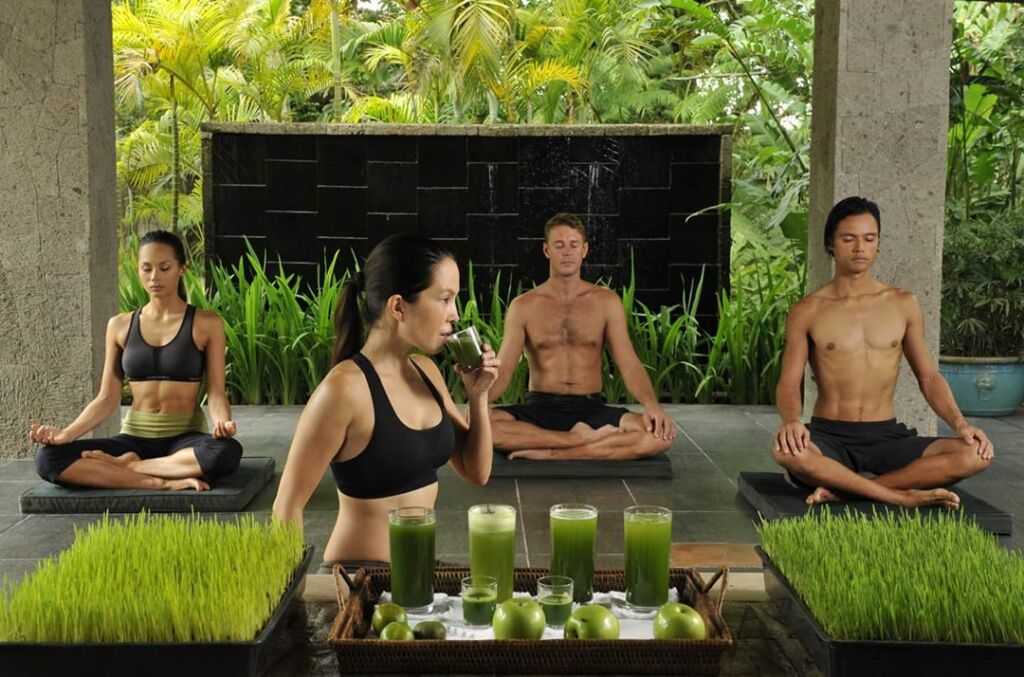 The Farm at San Benito
Some two hours south of Manila lies this "eco-luxury" holistic medical wellness resort nestled amidst coconut trees and mountain scenery. The 48-hectare property was once awarded Best Medical Wellness Resort in the World for its treatments conducted by licensed doctors, nutritionists, therapists, "living food" chefs and fitness coaches. Complimentary activities throughout the day range from guided walks around nearby villages to yoga and Mandala flower arrangements. For those traveling with kids, you won't run out of things to do–fishing, coconut tree climbing, vegetable garden tours, palm origami, and cooking classes await. But what really makes this place stand out from the rest are its health programs and treatments that range from cellular detoxification to immune modulation.
See updates and beautiful photos on their Facebook page and Instagram @thefarmatsanbenito
The Farm at San Benito 119 Barangay Tipakan 4217 Lipa City, Batangas, Philippines, +632 8 884 8074, +63 918 884 8080, [email protected], thefarmatsanbenito.com
Also read: Your Pocket Guide to Manila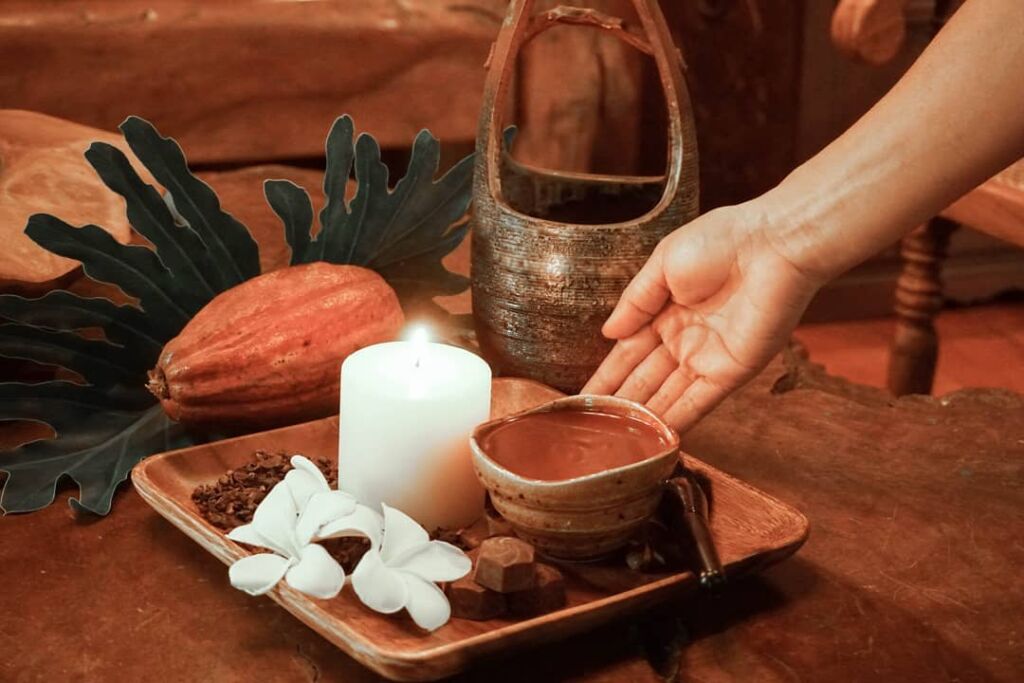 Malagos Garden Resort 
Malagos is an environmentally-ethical brand known first and foremost for its chocolate. So if you're a lover of all things cacao, Malagos Garden Resort in Davao is the eco-friendly version of Willie Wonka's Chocolate Factory. Its signature attractions include no less than a chocolate museum, spa, laboratory, and even a chocolate park! Families and nature-lovers reconnect with mother earth at this agri-tourism destination that feeds the soul in a sustainable farm setting. Spend your days chicken egg collecting, duck feeding, horseback riding, or harvesting vegetables all the while supporting a responsible player in the tourism market that upholds environmental awareness, positive community impact, and wildlife preservation.
For more details, check their Facebook page or follow them on Instagram @malagosgardenresort
Malagos Garden Resort Malagos, Baguio District, Davao City, +63 82 224 7438, +63 917 624 5727, [email protected], malagos.com
Pearl Farm Beach Resort
This is one of the first farm resort Philippines that has long ceased to be a growing and harvesting site for oyster-pearls. However, we love how this homegrown resort brand has developed over the decades into a proudly 5-star Filipino establishment. Located on an island in the southernmost point of the country, it's beautiful and wild in its isolation (and safe too, we've verified this in person!). Get ready to slow down the pace and enjoy the uniquely Mindanaoan cultural and environmental landscape against the backdrop of not just of white sand and clear waters, but also Mt Apo–the Philippines' highest mountain as seen from the infinity pool.
Check out the beautiful resort via their Facebook page or Instagram @pearlfarmofficial
Pearl Farm Beach Resort Bo. Adecor, Kaputian District, Island Garden City of Samal 8119, Philippines, +63 (82) 235-1234 to 36, [email protected], pearlfarmresort.com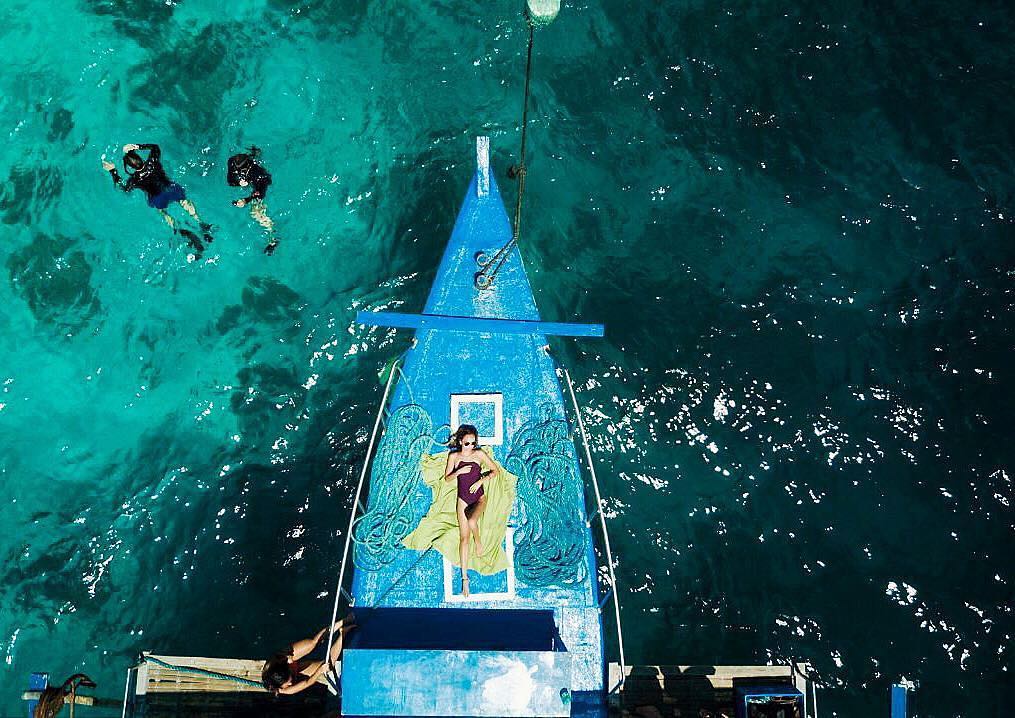 Tao Experience Palawan
If you want to take your natural experience to the next level, go truly wild on one of Tao Philippines' boat expeditions or island retreats. Not a luxury hotel or farm resort, Tao is for explorers who are willing to journey to Palawan's remotest islands. You can sign up for various types of trips from day safaris to five-day sailing expeditions; the longest lasts seven days! Participants are encouraged to use their innate survival skills to get firsthand insight into life in a tropical archipelago. For the entirety of the journey, you'll bond with travelers from around the world, disconnecting from everything artificial or digital and instead reconnecting with raw nature and your local community hosts. Learn about bamboo architecture, natural farming, building a native sailboat, and creating resilient communities through eco-tourism.
For pictures of the cool adventures on offer, check out their Facebook page and Instagram @taophilippines
Tao Philippines taophilippines.com
Did you get any ideas for your next trip here? Nobody's expecting you to save the world single-handedly, but why not contribute to a positive return to society even as you go on holiday? The goal can be as simple as gleaning progressive ideas and self-educating by exposing yourself to new social movements that bring opportunity to agricultural communities through tourism. Happy holidays!
Tags
Related Posts