The wait is over as Andaz Macau, the world's largest Andaz property, invites guests to step into a realm where luxury, culture, and artistry converge in harmony. With over 700 uniquely appointed guest rooms and suites, this remarkable hotel offers a captivating fusion of modern comfort and the rich heritage of Macau.
A Celebration of Local Art, Culture, and Architecture
Andaz Macau prides itself on being more than just a hotel; it's a living testament to the spirit of Macau. Every corner of the property is adorned with artworks and artifacts that honor the city's past and future. Guests can immerse themselves in the "real Macau," experiencing its vibrant culture through meticulously curated design elements.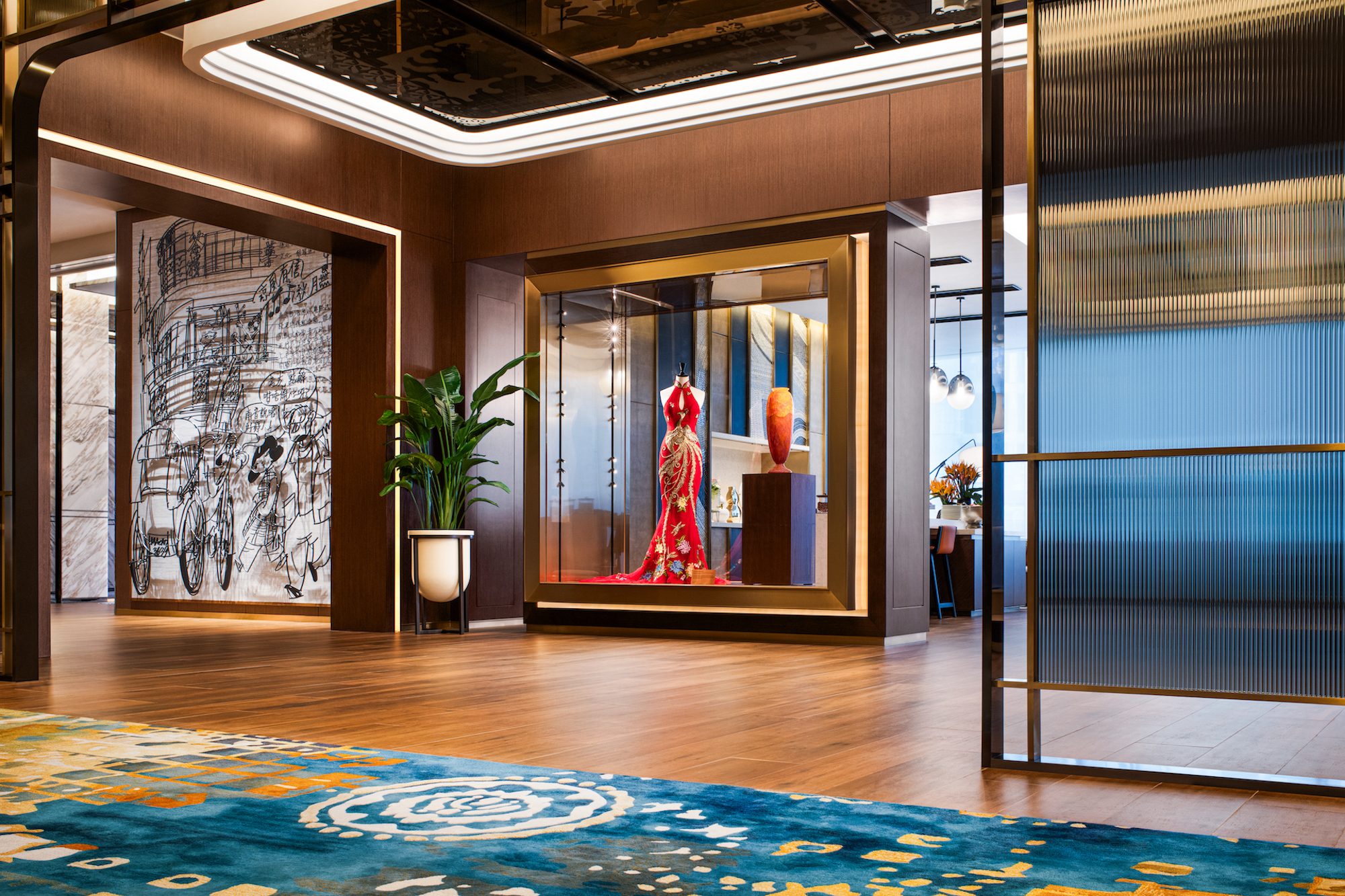 Convenience and Charm Merge Seamlessly
Nestled between the picturesque neighborhoods of Old Taipa and Coloane, Andaz Macau offers both convenience and charm. It's strategically located for easy access to Macau's charming attractions and the world-class facilities of Galaxy Macau. The hotel's direct connection to the Galaxy International Convention Center (GICC) and the 16,000-seat Galaxy Arena make it the perfect choice for both business travelers and leisure seekers.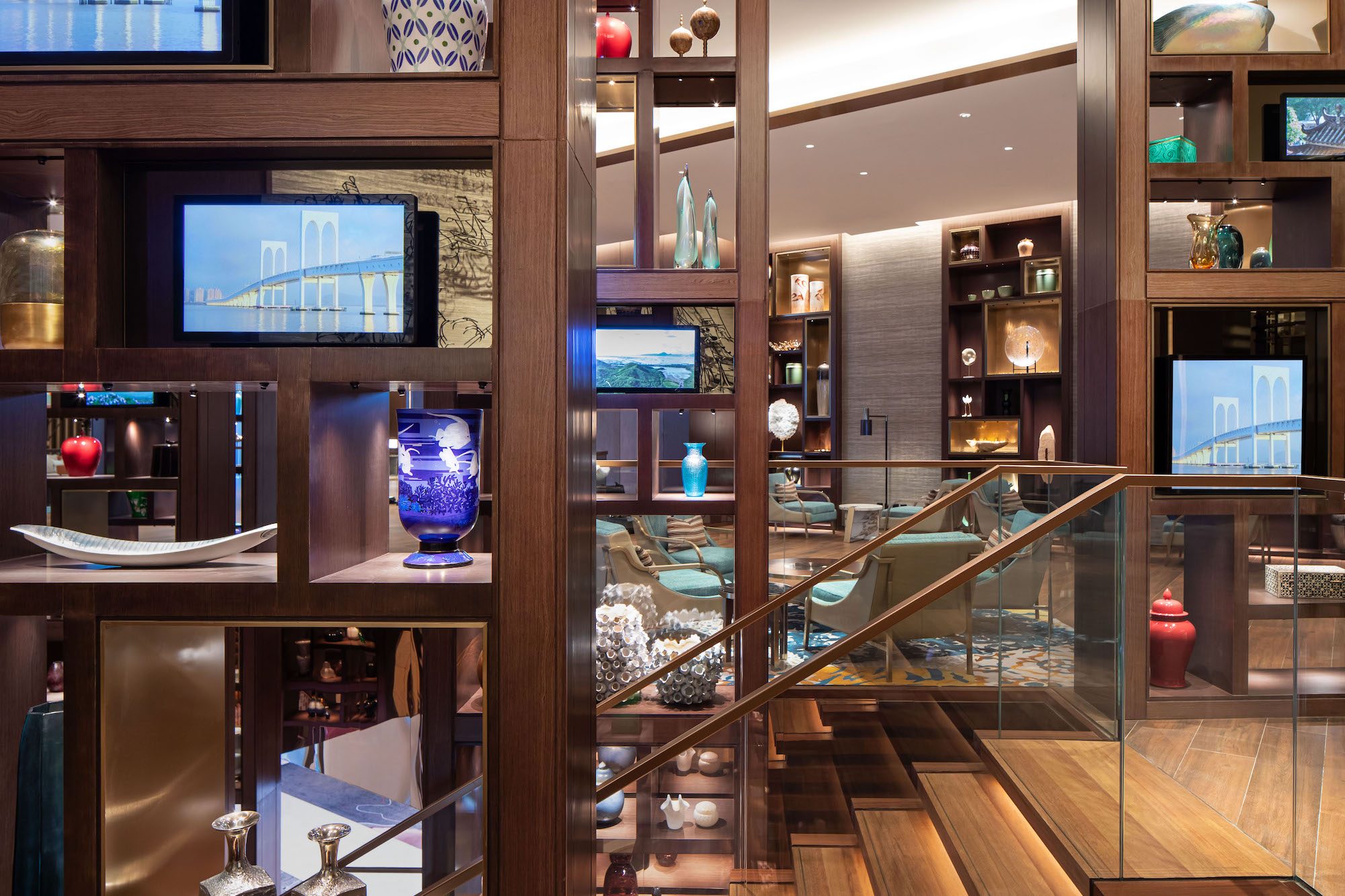 Unveiling a Masterclass in Design and Art
The design of Andaz Macau is a visual journey through Macau's history and culture. One standout feature is the "Macau Steps," a multi-sensory staircase that shares the stories of Macau through over 100 videos. This unique feature takes guests on an enchanting exploration of the city's past and present, making it an unforgettable experience.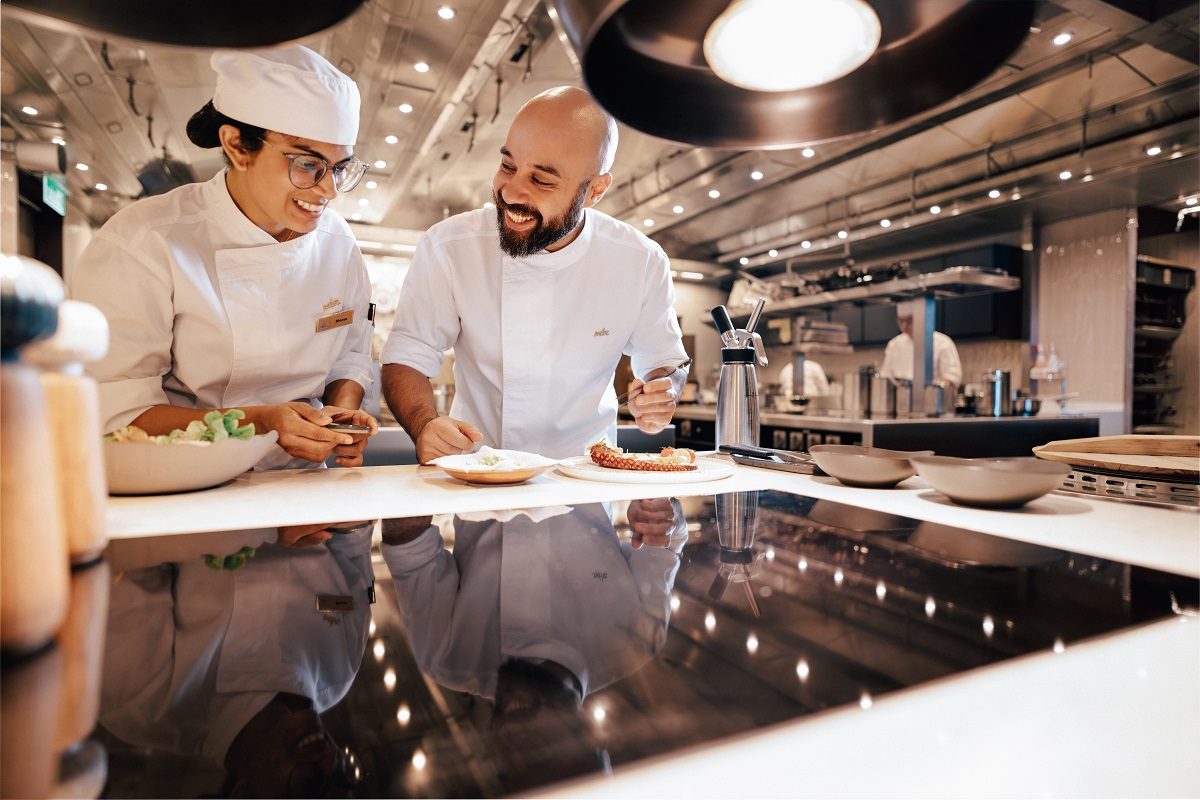 A Culinary Journey Like No Other
Food enthusiasts will find their haven at Andaz Macau, where Executive Chef André Lai leads a culinary team that celebrates Macau's diverse culinary influences. Portuguese, Macanese, and regional dishes take center stage at Andaz Kitchen, where the design pays homage to old Macau shophouses. The "Layers of Tradition" wall, adorned with hand-painted motifs, showcases the city's multicultural heritage.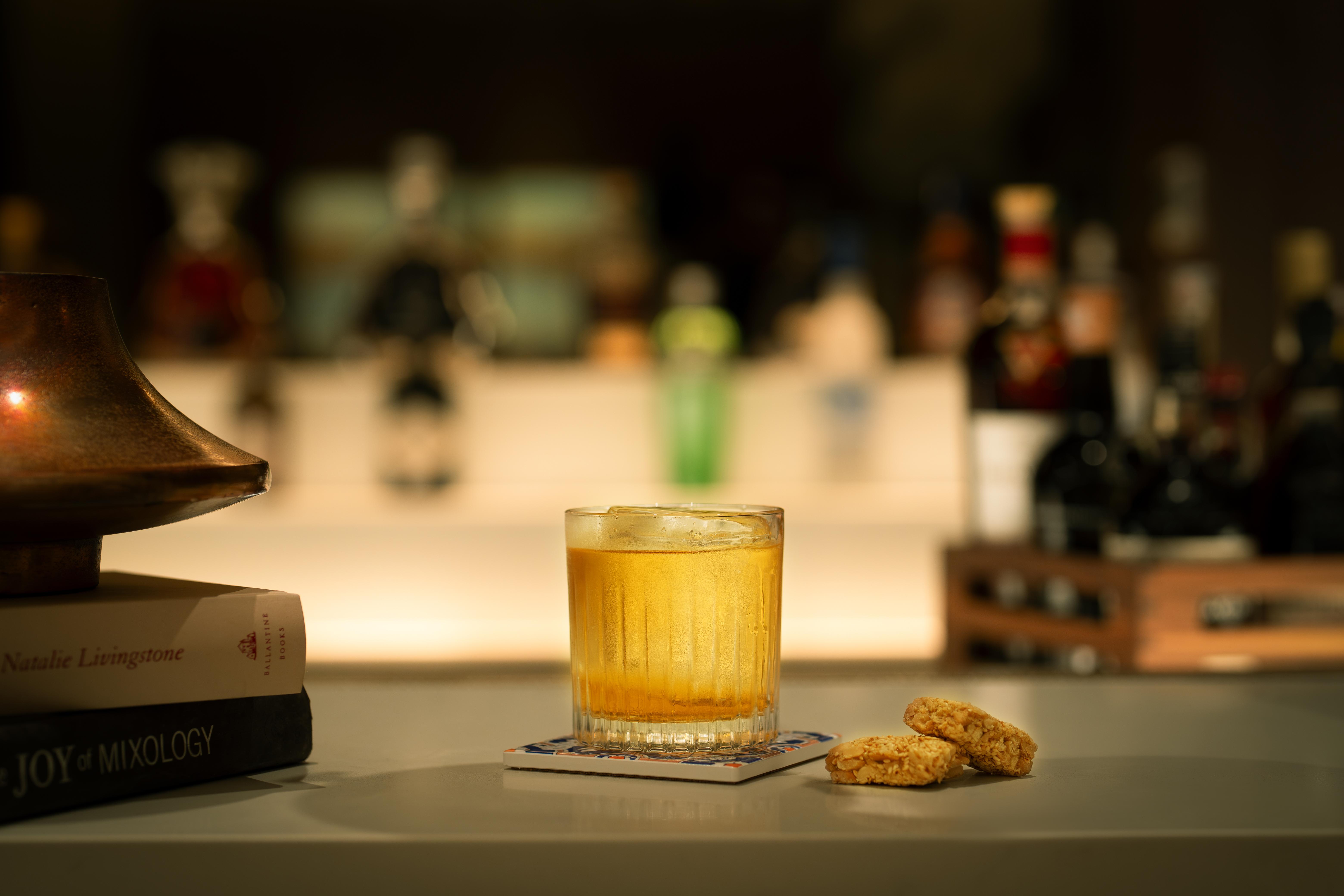 A Vibrant Bar Experience
Andaz Kitchen also features a vibrant bar space where guests can enjoy creative cocktails and local beers. The bar's design reflects Macau's distinctive European-style architecture, creating a cozy atmosphere that evokes the city's maritime history. It's the ideal spot to unwind after a day of exploration.
Andaz Macau has officially opened its doors, inviting guests to experience a world where luxury, culture, and artistry converge. Whether you're a traveler seeking a unique adventure or a local looking for an exquisite escape, Andaz Macau promises an unforgettable journey through the heart and soul of Macau. Book your stay today and be part of this extraordinary experience.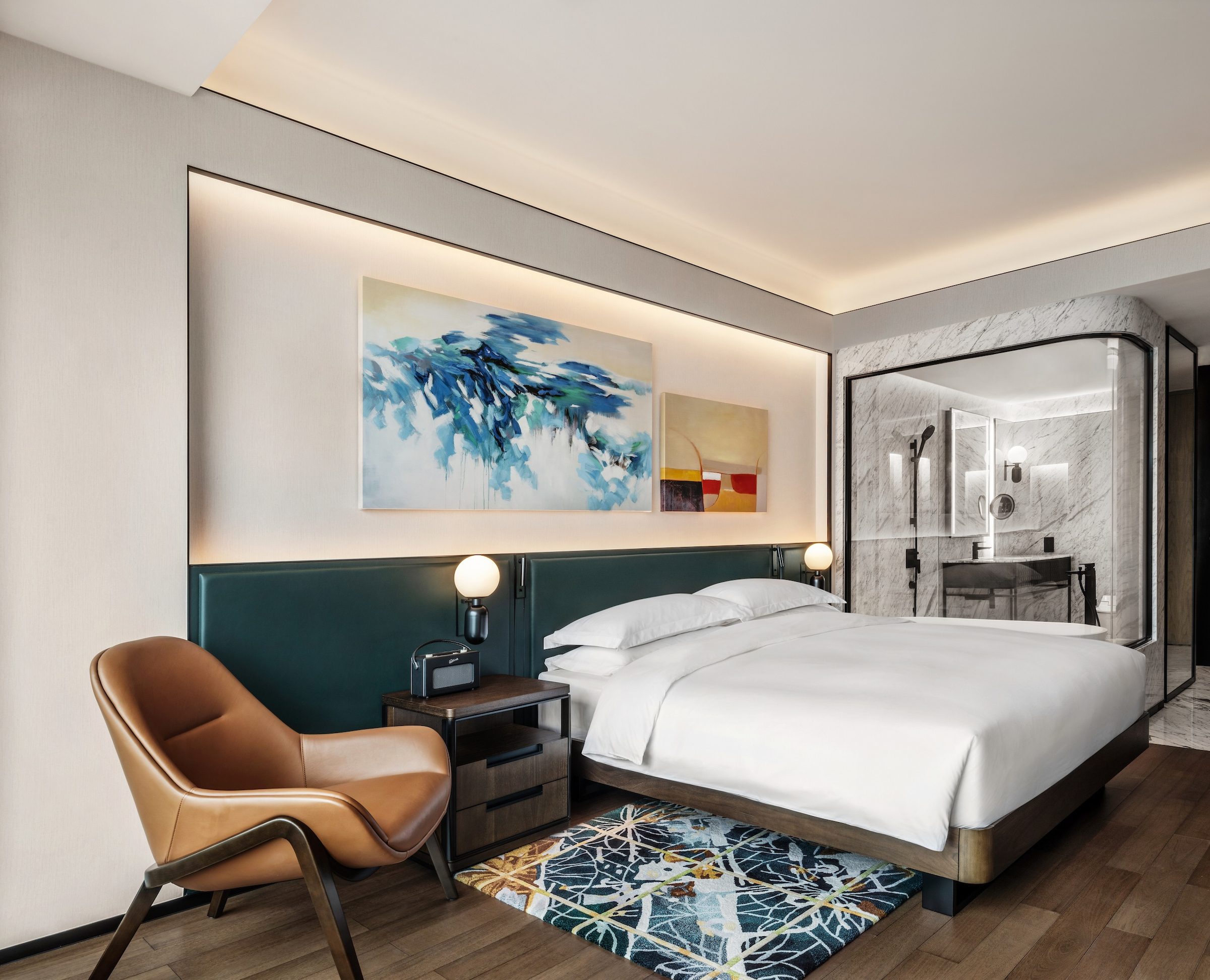 An Exclusive Opening Offer
To celebrate its grand opening, Andaz Macau is extending an exclusive offer to its guests. Starting at just MOP $1,698, this package includes a one-night stay, buffet breakfast for two at Andaz Kitchen, and a selection of authentic local experiences. It's the perfect opportunity to get a taste of what Andaz Macau has to offer.
---
Andaz Macau Galaxy Macau, Estrada da Baía de Nossa Senhora da Esperança, Cotai, +853 2888 0888, www.andazmacau.com
Tags