Thai food is famous worldwide for its mix of spicy, sour, sweet, and savory elements. Thai curries, spicy salads, pad thai, fried rice, tom yam, are easy to love for their balanced aroma and flavor. If you've got a craving for Thai food, all you need to know is where to go or order from. Here's our list of the best Thai restaurants in Macau.
Naam Thai Restaurant
(See featured image above)
Marked as "Thai Select Restaurant" by the Thai government, an indisputable indication of excellence, Naam Thai Restaurant at Artyzen Grand Lapa Macau has to be the first one on our list of the best Thai restaurants in Macau. With a stunning alfresco sitting near the cinematic pool, surrounded by greenery, it exudes the atmosphere of vacation and relaxation. 
From northern to southern Thai cuisine, the menu features a wide selection of authentic food cooked with top-quality ingredients. When uncertain what to order, go with the chef's recommendations. Among them are Thai pomelo salad with scallops, Kaeng Kieow Waan, Naam's signature green chicken curry, and pineapple fried rice with yellow curry and prawns. We highly recommend ending your dinner with mango sticky rice, a simple but delectable Thai dessert. For a good deal, check their lunch set menu. 
Opening hours: Daily, 12:00pm–2:30pm; 6:00pm–10:30pm
Naam Thai Restaurant Artyzen Grand Lapa Macau, 956-1110 Avenida da Amizade, Macau, +853 2856 7888, artyzen.grandlapa.com/naam
Also read: Soup It Up: Macau's Hearty Soups

Papermoon Thai
Papermoon Thai offers authentic Thai cuisine at reasonable prices in a polished and comfortable restaurant in Taipa. The high-quality dishes are prepared by Thai chefs who use a selection of fresh and natural ingredients. Papermoon is one of the best Thais in town to date, featuring a great menu of traditional dishes with a flair. Their lunch set menu is worthy of trying as well. Moreover, Papermoon has pad see ew (flat rice noodle stir-fry), which is quite tricky to find in Macau. 
Opening hours: Tuesday–Sunday, 12:00pm–10:30pm, closed on Monday
Papermoon Thai 539 Avenida Olímpica, G/F Fa Seng Lei, Taipa +853 2883 1173, www.facebook.com/PAPERMOONTHAI
Papermoon Bistro 97-103 Avenida do Governador Jaime Silvério Marques, Macau, +853 2872 4343
Also read: Papermoon: Thai Cuisine in Macau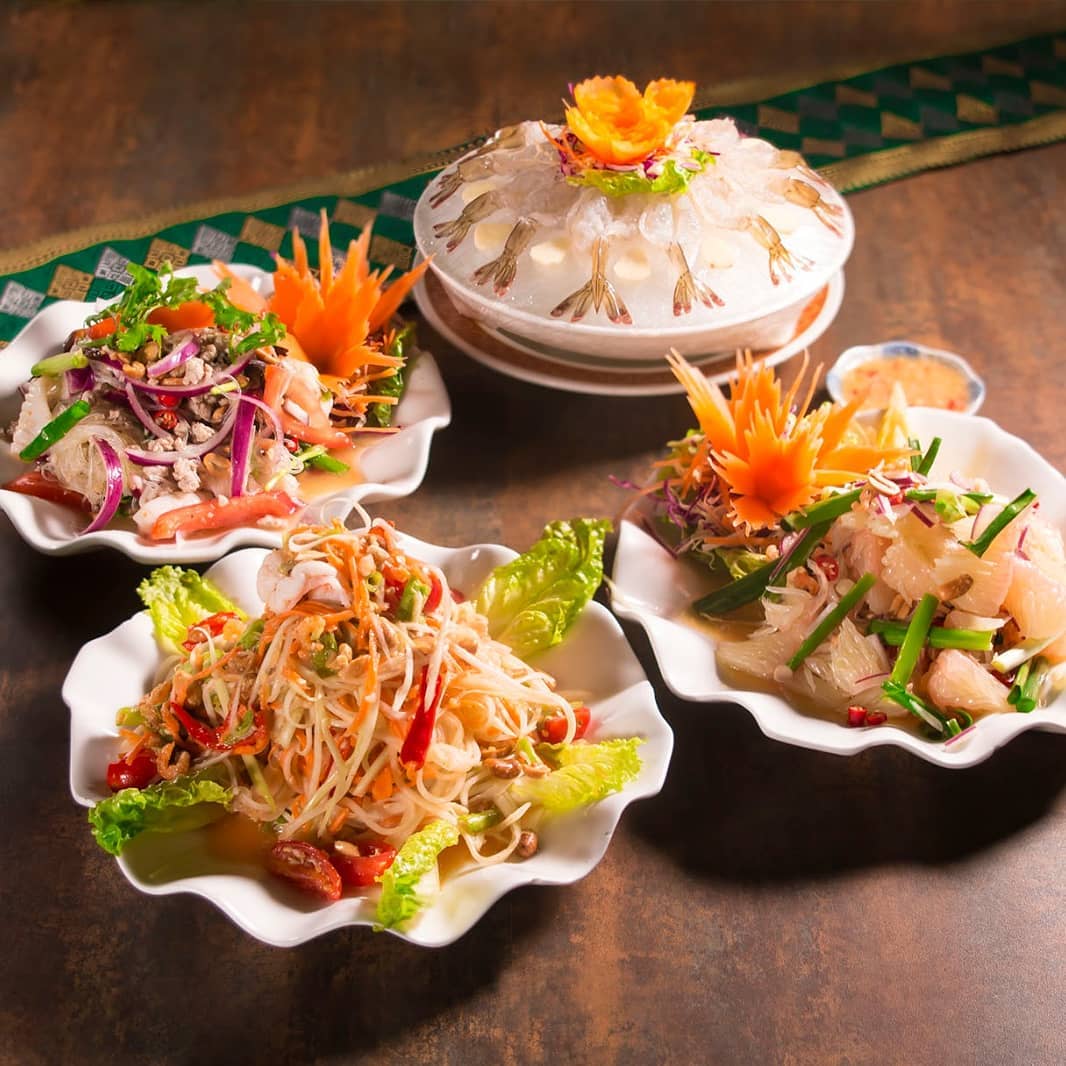 Tuk Tuk
Casual and affordable, Tuk Tuk is one of the most popular and recommended Thai restaurants in Macau. Expect rich flavors, quick service, and generous portions, just like in Thailand. Among our favorite dishes to order here are fried prawn cakes–crispy on the outside and juicy inside–with sweet and sour sauce, pad thai and tom yum gong soup. If you are looking for plant-based alternatives such as phad mee sua (stir fry rice noodles with tofu) and som tum jae (spicy green papaya salad), Tuk Tuk is the right place to dine. It is often packed but worth the wait.
Opening hours: Daily, 12:30pm–11:30pm
Tuk Tuk GF Pou Choi Building, 49 Rua da Bacia Sul, Fai Chi Kei, Macau, +853 2883 8308, www.facebook.com/tuktukmacau
275 Rua do Regedor, Taipa Village, +853 2882 7768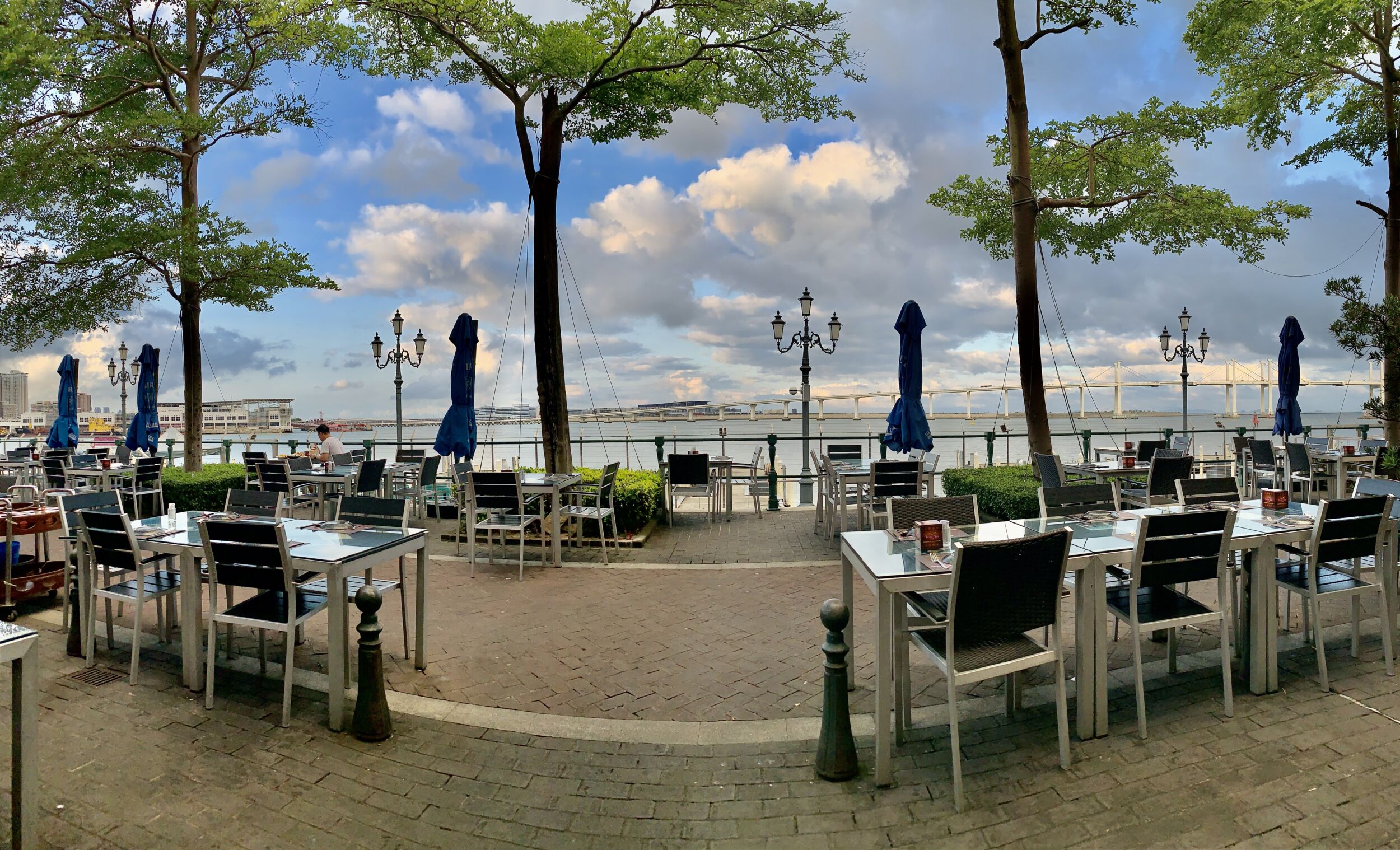 Talay Thai
It's safe to claim there is no other Thai restaurant in town with a better view from the alfresco terrace than Talay Thai at Macau Fisherman's Wharf. Its location makes it quiet and peaceful, great for guests who don't enjoy loud surroundings. Add a decent traditional Thai menu–and you have a perfect restaurant for friends' gatherings or a romantic lake view date night. 
As for the food, they have popular choices Thai cuisine is so loved for such as tom yum gong soup and pineapple fried rice, both must-tries here. We all know refreshing beer is an ideal accompaniment for a spicy Thai meal! So if you can, stop by during the happy hour to get two beers for the price of one. 
Opening hours: Daily, 12:00pm–2:00am
Talay Thai Macau Fisherman's Wharf, Avenida da Amizade e Avenida Dr. Sun Yat-Sen, Macau, +853 2872 7207, www.fishermanswharf.com.mo/talay-thai-restaurant
Also read: Macau Outdoor Dining Guide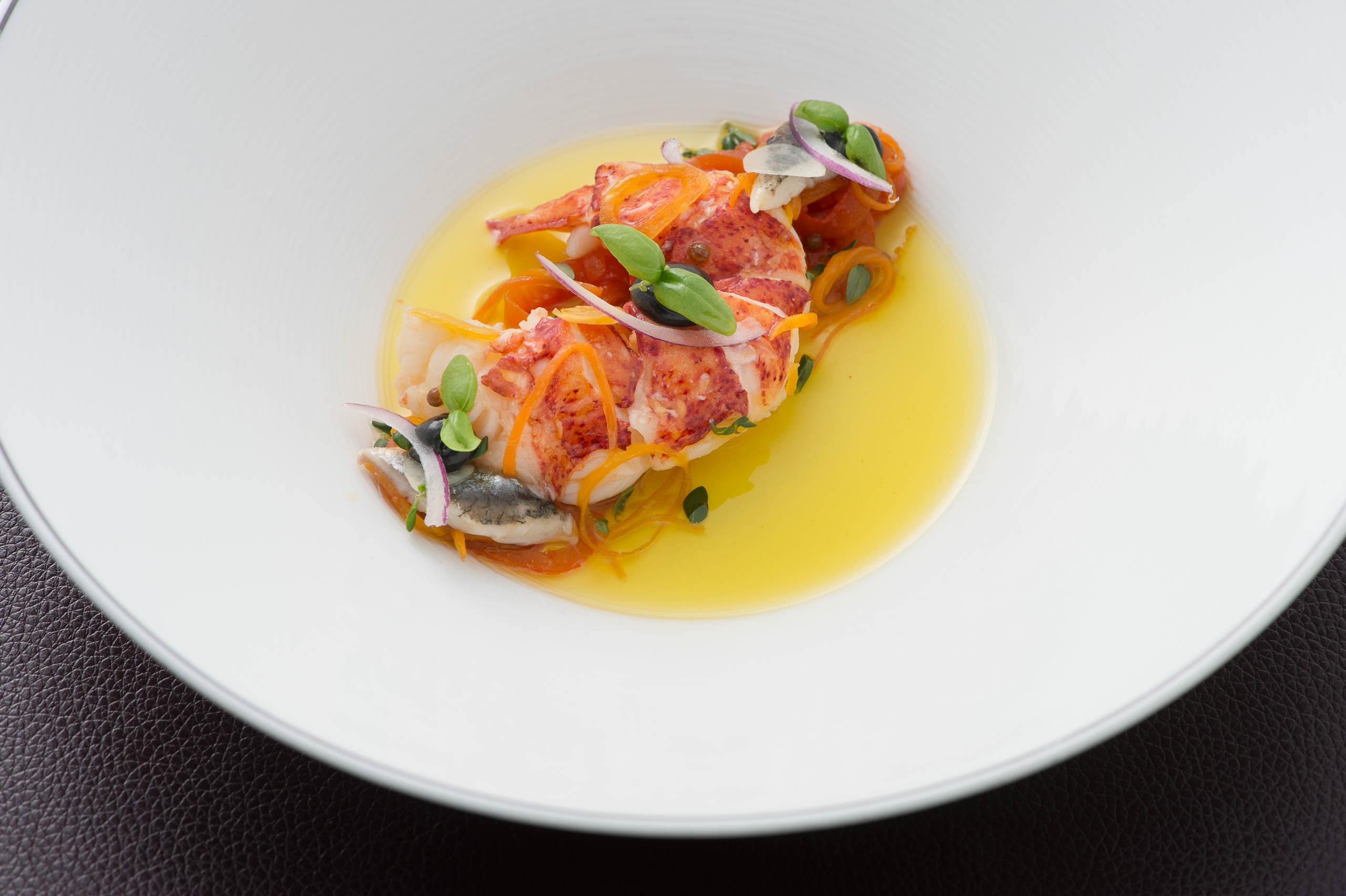 Saffron
Banyan Tree's signature restaurant, Saffron, has won awards for its authentic Thai cooking. With a savory blend of herbs, spices, and ingredients native to Thai cuisine and expertly cooked, an evening meal within Saffron's elegantly contemporary décor is an experience to remember. Their menu is sure to delight: start with Khong Wang Ruam, a selection of Thai appetizers, and don't pass on the Gaeng Kati Poo Alaska, delicate Alaska king crab in spicy yellow curry. Overall, every dish here is an exquisitely presented masterpiece that represents Thai traditions and flawless chef's skills. 
Opening hours: Daily, 12:30pm–11:00pm
Saffron Banyan Tree Hotel, Galaxy Macau, Estrada da Baía de Nossa Senhora da Esperança, Cotai, +853 8883 6061, www.banyantree.com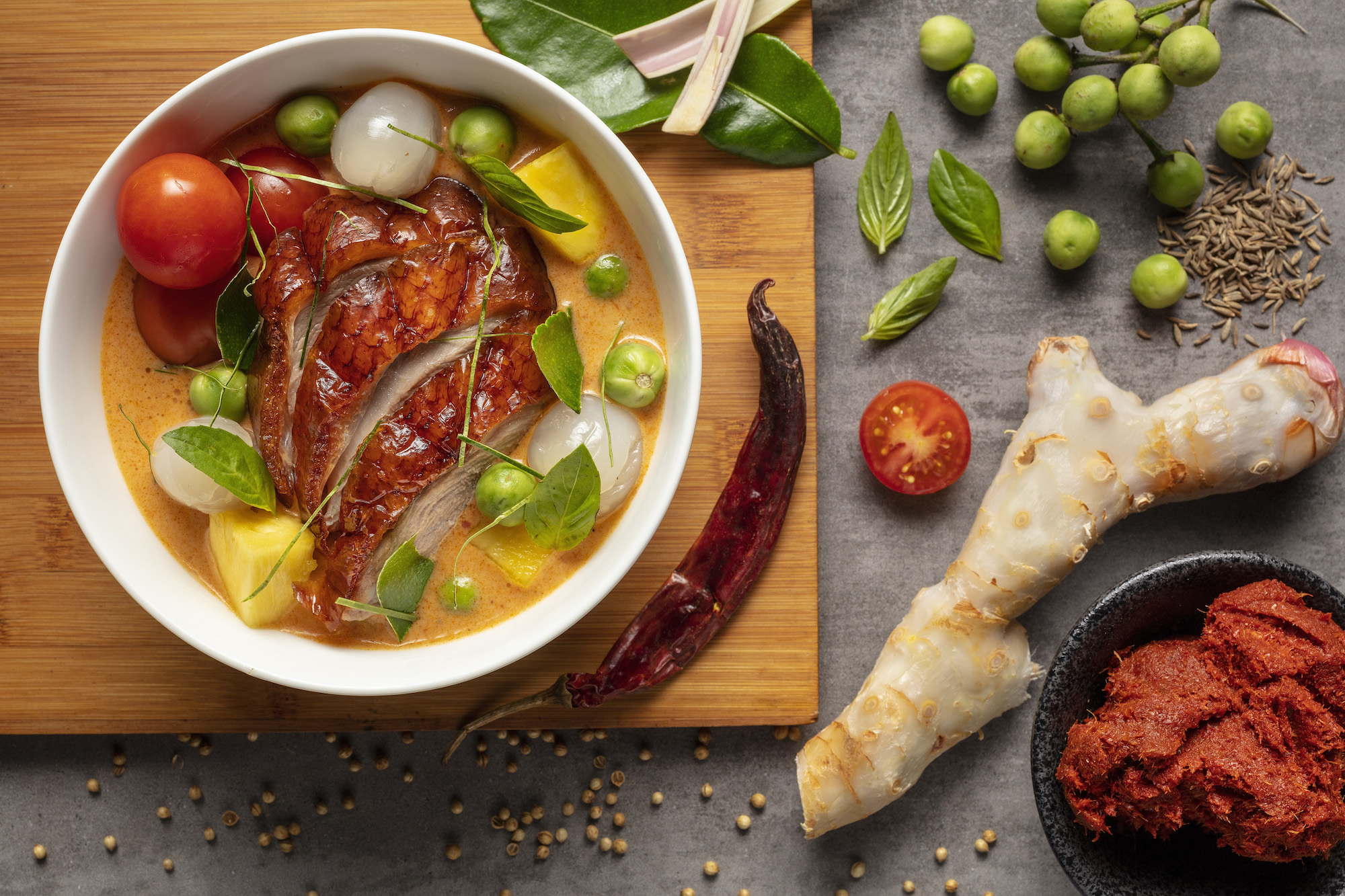 Palace Café 
While Palace Café is not a strictly Thai establishment, they do serve some of the best Thai food in town. An elegant cafe with Macau and Hong Kong cha chaan teng and Thai classics is a perfect spot to have a satisfying meal and not spend a fortune. Notably, Palace Café's set menus start from only MOP $79.
To guarantee authentic Thai flavors, local chefs use the best ingredients on the market and in-house spice blends. We love their tom yum and tom kha soups and various salads. If you are into curries, red coconut milk curry with duck is a must-try.
Opening hours: Thursday–Sunday, 11:00am–11:00pm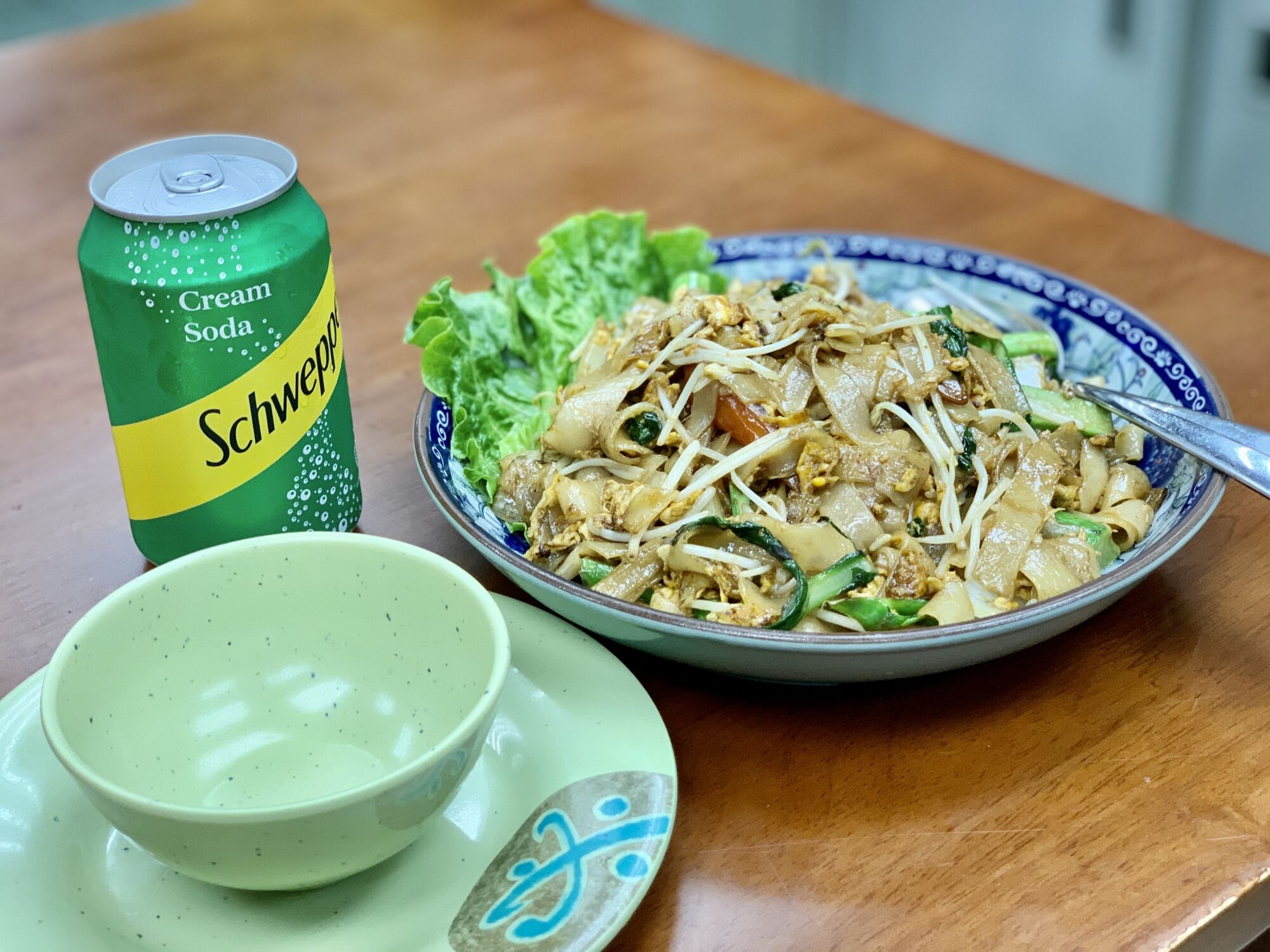 Chiang Rai Kam Ok
Another humble and welcoming Thai restaurant in Taipa Village is Chiang Rai Kam Ok. It is not their design, attractive facade, or artistic presentation that visitors keep coming back for. But Chiang Rai Kam Ok's atmosphere is as close to authentic casual Thai eateries as it gets and reasonable prices for the all-time Thai favorites. Their staff is friendly, speaks Cantonese, English, and Thai too. The area is quite inviting if you think of having a stroll or a cocktail afterward in Taipa Village, which gives it an even better vibe!
Opening hours: Daily, 12:00pm–3:00pm, 5:00pm–10:30pm
Chiang Rai Kam Ok 30 Rua das Virtudes, Taipa Village, +853 2882 7232, www.facebook.com/Chiang-Rai-Kam-Ok
Also read: Great Places to Eat in Taipa Village
This article was originally written in August 2017 by Bel Faustino, updated by Leonor Sá Machado in July 2020, and Ksenia Kuzmina in August 2021.
Tags
Related Posts