Thai food is famous all over the world, known to be a mix of spicy, sour, sweet and savoury elements. There are also Thai curries which make for a hearty meal or salads for something refreshing on a hot day! If you've got a craving for Thai food, we totally understand. Here's our list of the best Thai restaurants in the city!
Papermoon Thai
Enjoy authentic Thai cuisine at reasonable prices in a polished and comfortable restaurant located in Taipa. The high quality dishes are prepared by Thai chefs using a selection of fresh and natural ingredients. Papermoon is one of the best Thais in town right now and they have a wonderful selection of traditional dishes–with a flair–which make a for a great lunch set menu. They even have pad see ew, which is quite difficult to find in Macau. For our experience on what to order and why we liked dining here, read about it here.
Opening hours: Tuesday–Sunday, 11:00am–10:00pm
Papermoon Thai 539 Avenida Olímpica, G/F Fa Seng Lei, Taipa +853 2883 1173, www.facebook.com/PAPERMOONTHAI
Papermoon Bistro 97-103 Avenida do Governador Jaime Silvério Marques, Macau, +853 2872 4343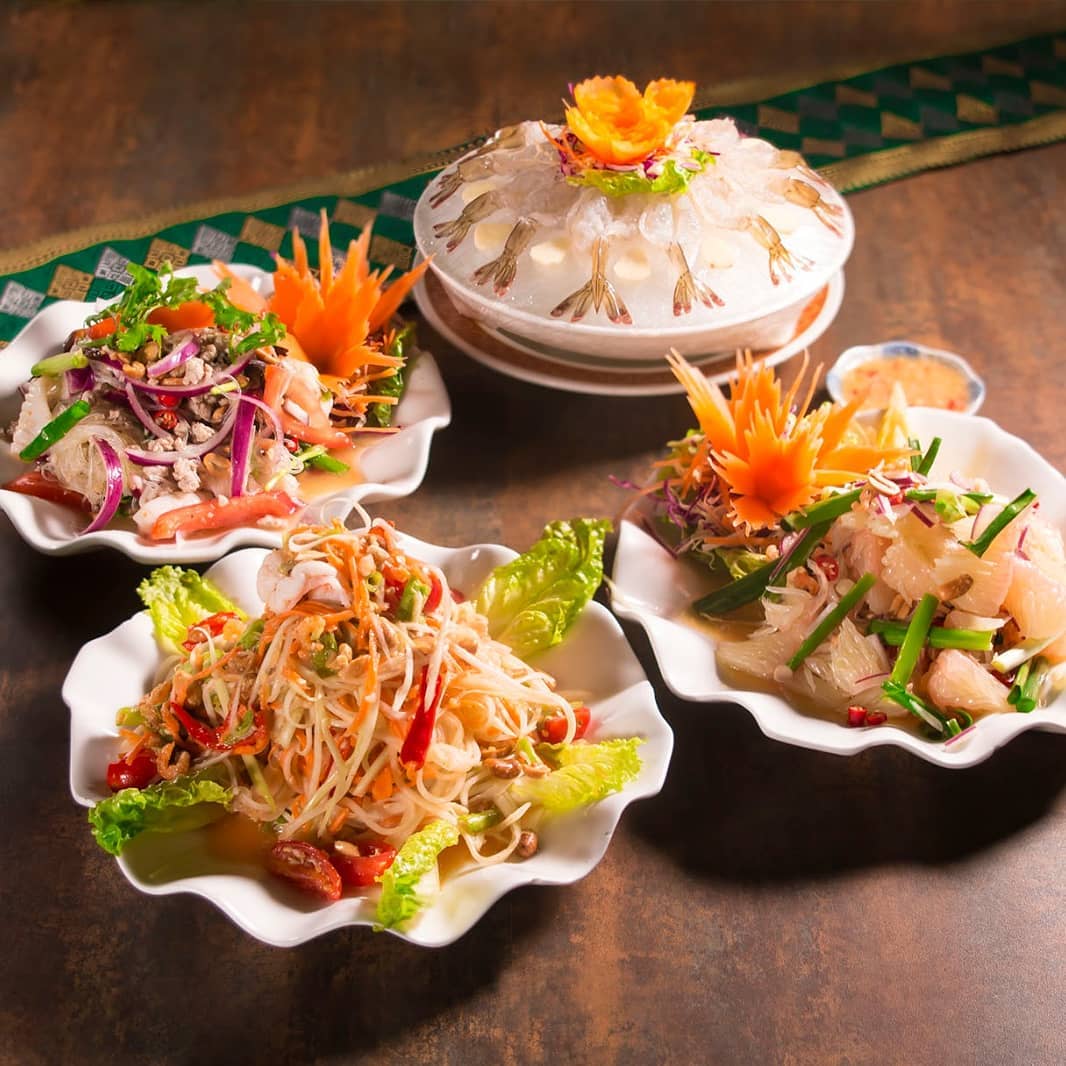 Tuk Tuk
Tuk Tuk is one of the most popular and recommended Thai restaurants in Macau. Experience genuine, exotic, and rich Thai flavors such as fried prawn cakes—crispy on the outside and juicy inside—with sweet and sour sauce, and generous servings of pad thai and tom yum gong soup, which are among our favorite dishes to order here. Their restaurant is always packed, but worth the wait for a great dinner with friends and family.
Opening hours: Daily, 12:00pm–00:00am
Tuk Tuk 38A Estrada Coelho do Amaral, Three Lamps District, Macau, +853 2894 4444, www.facebook.com/tuktukmacau/
GF Pou Choi Building, 49 Rua da Bacia Sul, Fai Chi Kei, Macau, +853 2883 8308
275 Rua do Regedor, Taipa Village, +853 2882 7768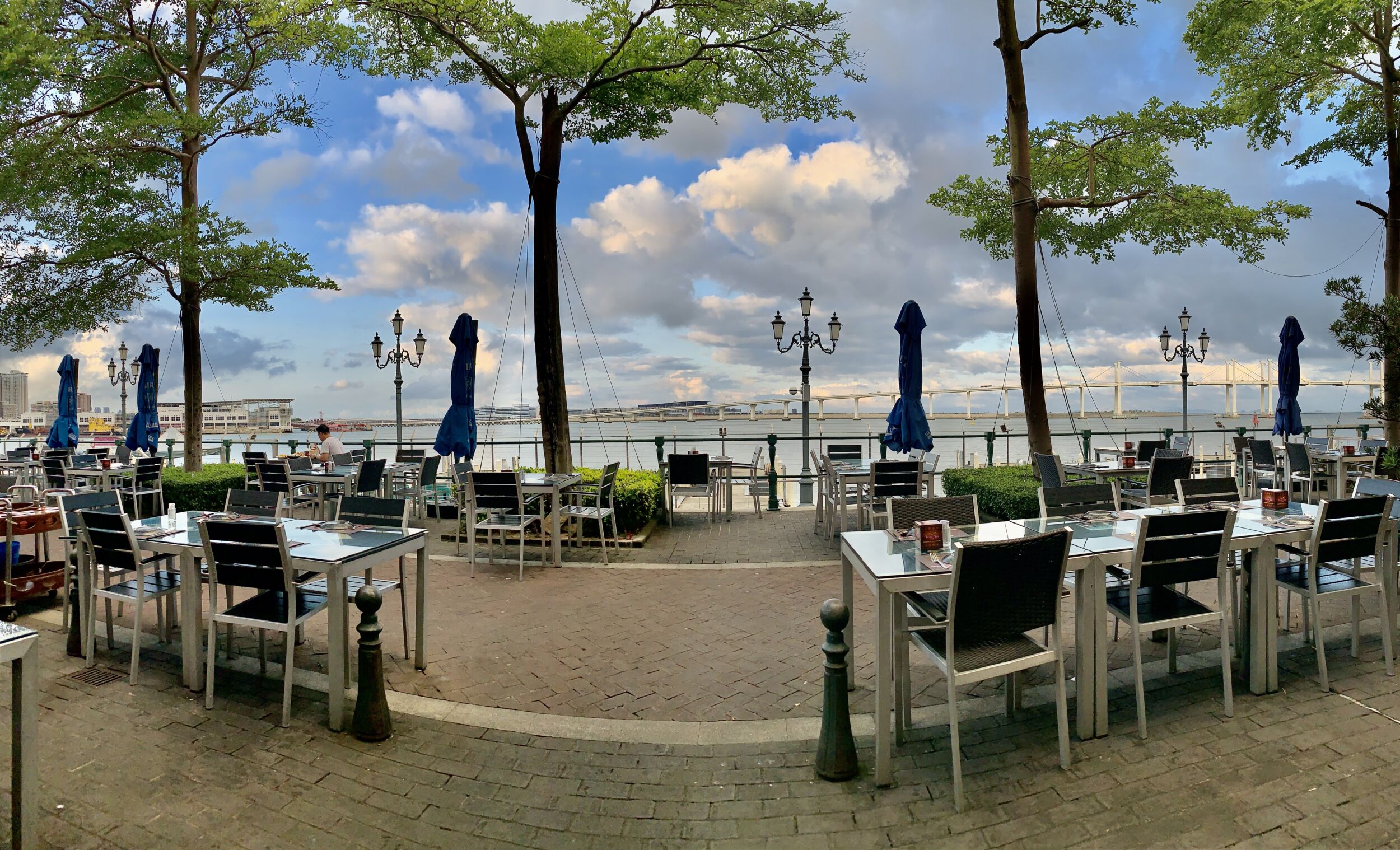 Talay Thai
A full-on cultural immersion located at Macau's Fisherman's Wharf, Talay Thai has an alfresco dining area as well as indoor dining and private function rooms. Perfect for big group gatherings or a romantic lake view date at night, they have traditional dishes like tom yum gong soup and pineapple fried rice, which are both must-tries.
This is a place you'll choose for traditional eats, while their terrace makes up for incredible moments under the moon with a slow passing breeze in a quiet area of the city. Talay Thai has a happy hour, where you pay one beer and get two.
Opening hours: Daily, 12:30pm–2:00am
Talay Thai Macau Fisherman's Wharf, Avenida da Amizade e Avenida Dr. Sun Yat-Sen, Macau, +853 2872 7207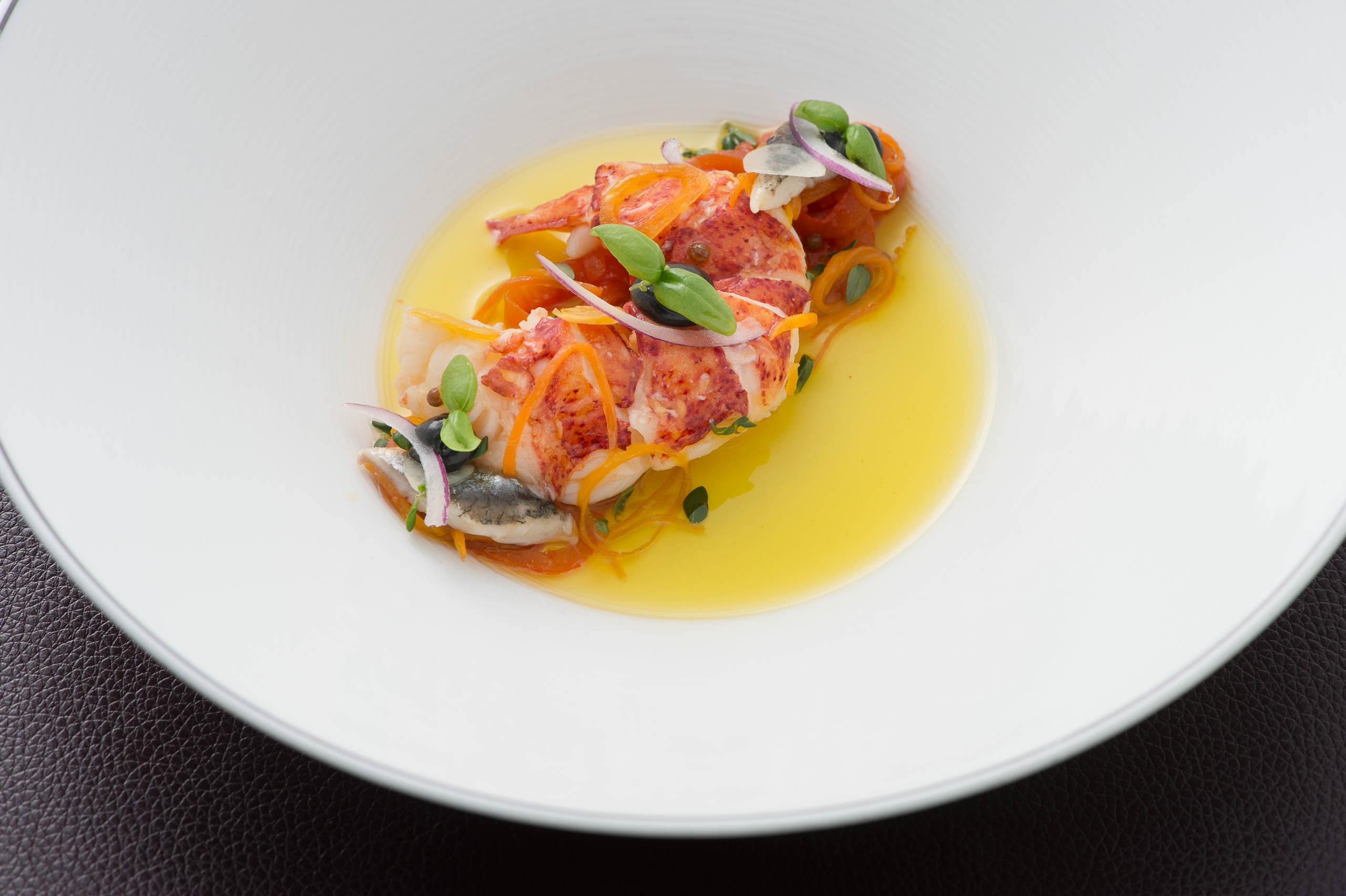 Saffron
Banyan Tree's signature restaurant, Saffron has won awards for its authentic Thai cooking. With a savory blend of herbs, spices and ingredients native to Thai cuisine and expertly cooked, an evening meal within Saffron's elegantly contemporary décor is an experience to remember. Their menu offerings are sure to delight such as the refreshing larb tuna—spicy yellowfin tuna tartar, crisp cracker, string bean, and cucumber salad, or hearty gaeng kiew waan gai— gentle braised chicken green curry, apple eggplants, sweet basil leaves with crispy fish and salted egg.
Opening hours: Daily, 12:30pm–10:30pm
Saffron Banyan Tree Hotel, Galaxy Macau, Estrada da Baía de Nossa Senhora da Esperança, Cotai, +853 8883 6061, www.banyantree.com/en/china/macau/dining/saffron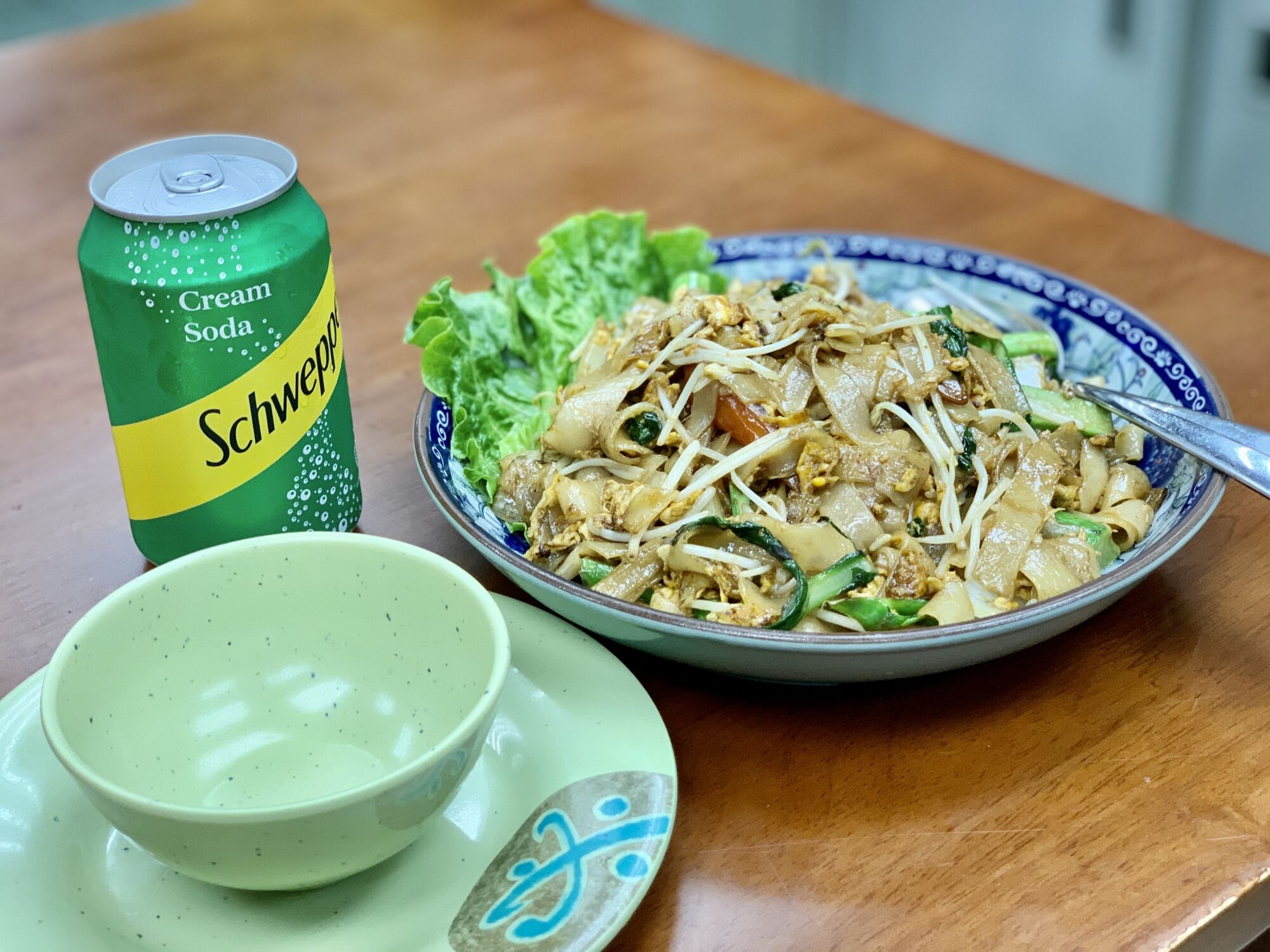 Chiang Rai Kam Ok
This is a simple and welcoming Thai restaurant which boasts an international and authentic atmosphere. The staff is friendly, speaks Cantonese, English, and Thai. Prices are reasonable for traditional food and the area is quite inviting if you are thinking of having a stroll or a cocktail afterward in Taipa Village, which gives it an even better vibe!
Opening hours: Daily, 12:30pm–3:30pm, 6:30pm–10:00pm
Chiang Rai Kam Ok 30 Rua das Virtudes, Taipa Village, +853 2882 7232, www.facebook.Chiang-Rai-Kam-Ok.com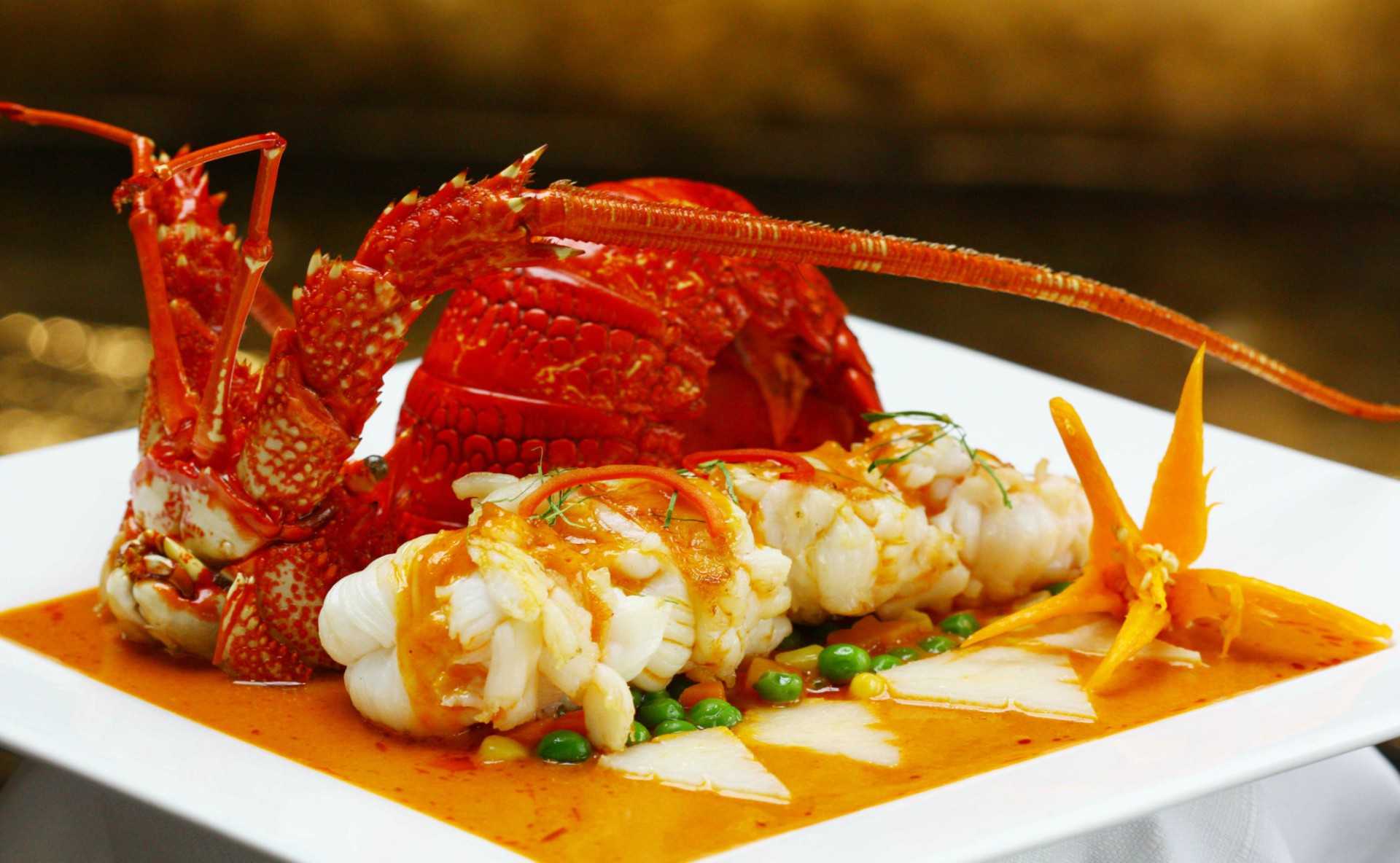 Naam Thai Restaurant
Boasting one of the best alfresco seating areas in town, Naam Thai is a great place to have Thai food whether rain or shine. With a view of the pool, it could not be more intimate and a good option for friends gathering! Their signature dishes are stir-fried lobster in red curry sauce, steamed red snapper fish with assorted Thai herbs or spicy lime chili sauce, and the red curry with roasted duck and fruits. Check their website to see their full menu.
Opening hours: Tuesday—Sunday: 12:00pm–2:30pm; 6:30pm–10:00pm
Naam Thai Restaurant Grand Lapa, 956-1110 Avenida da Amizade, Macau, +853 8793 4818,
This article was originally written in August 2017 by Bel Faustino and updated by Leonor Sá Machado in July 2020.
Tags
Related Posts