Hong Kong Arts Month is finally here! As millions of people prepare their trips to the halls of Art Basel and Art Central Hong Kong, a quick guide is definitely needed to easily resolve common issues that crop up year upon year. Whether you're a veteran art collector, art lover or are just coming through to browse, here are some tips on etiquette to help you be mindful of others and help to maximize everyone's enjoyment:
Don't be "that guy" with the oversized bag
Bag checks at fairs are conducted before you enter and can hamper your progress along with bumping into other art fairgoers. Do your best to lighten your load like bringing only the essentials. You can also drop your bag off before touring the halls. Your shoulders and legs will thank you as will the rest of the patrons.
Size matters 
This can also be said for those massive cameras. This is in all likelihood a once in a lifetime chance to see a lot of this artwork as they find there forever homes but do you really need to bring that DSLR with a massive telephoto lens? By all means, take the shots but do it with a bit of class. If you have a smartphone which was built in the past five years you are pretty much sorted. However, if you really are a photophile bring that big camera body but throw on a little macro lens, which is going to get those great quality shots without annoying a ton of people.

Flashers beware
Avoid using your camera or smartphone's flash. It's a crowded place and the lights are bright enough for you to get that perfect shot. No one needs the extra exposure to bright light at eye level.
Enjoy the art
More and more often we'd see people darting in front of other patrons taking a photo of the artwork and moving on. Personally, there isn't much appeal at looking at the photo later when the original is on the wall in front of you. Take a moment to really look at the works, put that camera down, and live in the present. This will not only make your experience better but will also infuriate fewer people as you barge in to take that shot.
Another way to enjoy art is not using the artwork as backdrops to selfies and group shots. It can be frustrating for others as they wait for you to get that shot. Be respectful, especially if it is not one of the large interactive hall pieces.
Don't forget to take a picture of the artwork tags
If you do decide to take pictures of the art pieces for memory keeping, after shooting the piece, take a picture of the artwork tag. This is a great way to simply catalog what caught your eye. These tags would usually have the artwork name, dimensions, and gallery name so you can always refer back in the future.
Ne touche pas!
You probably won't see signs but please don't touch the artwork! It happens more often then you would think and sure, some may be curious about the texture but this is a no-no. You are there to see and "feel" the art and sure, it is one step closer to connecting with the work but it isn't really going to give you any more depth or sensory experience. The oils from your fingers from a cursory brush on the canvas could lead to damage in the future. Get a good look but leave the handling to the professionals.

Give it some space to breathe
An art fair is a public space, especially in Hong Kong where personal space is a true luxury you are bound to get bumped around a bit as you walk the aisle. Do your best to not overcrowd the art. Not just for the enjoyment of everyone but also to make sure no accidental damage occurs. Don't spend an eternity hogging the works and be mindful of others who may be trying to experience it as well.
Keep on moving
These two fairs are the largest of their kind in Asia so there is so much to see. Fluidity is important for all as the show's visitors each make their way through the show. Be courteous and if you're there with friends and family, avoid gathering together in a bunch in front of a piece of art, forming an unbreakable wall of people. This will block the flow of foot traffic and make it unpleasant for the other fairgoers to have to shift around your group.
Talking to the art staff 
The art staff is here to help you but if you see them in what could likely be a negotiation on a piece of work, maybe find another staff member who can help you out. In the end, the gallery staff and associates are trying to sell the artwork. So, if your question isn't too pressing, ask another member of staff who isn't occupied with someone else.
The drinks aren't all free
Although there might be a large burly guy pouring glasses in the back of a booth you happen to be in, don't expect him to give you a drink. If you are lucky enough to be offered, please graciously accept but don't expect it. Those classy champagne ladies patrol the halls and will be more than happy to quench your thirst for a red banknote or two!
---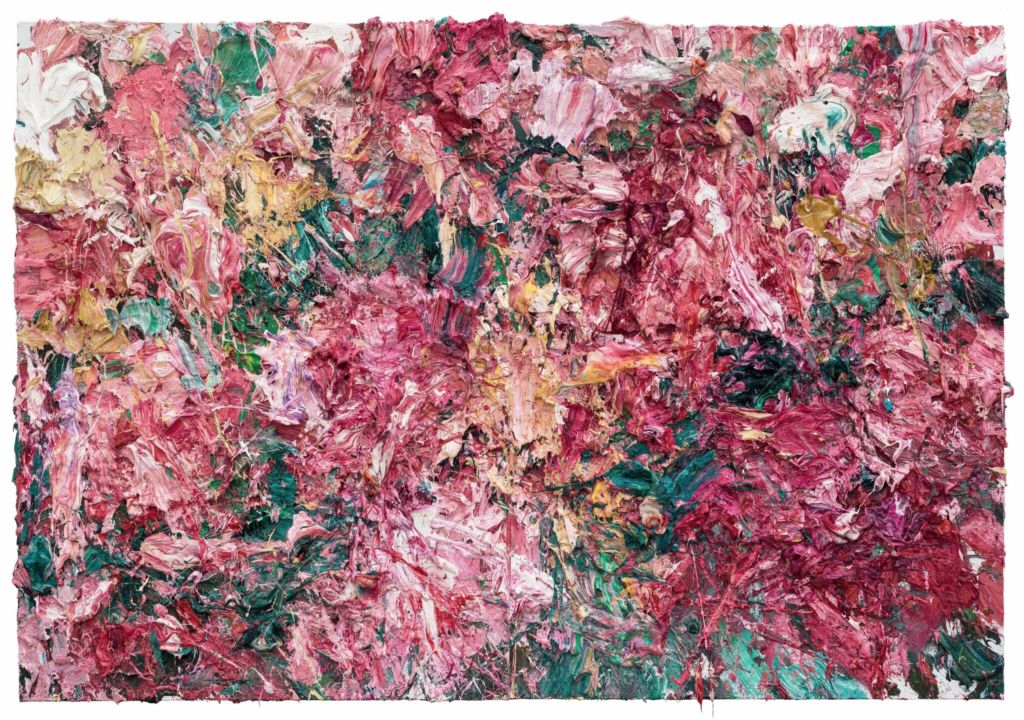 Art Basel Hong Kong 2019 will take place between March 27 and 31 and will be open to the public during the last three days. From 36 countries and territories across Asia, Europe, North and South America, the Middle East and Africa, the exhibitors will present Modern and contemporary works of the highest quality by emerging and established artists. This event encompasses arts, creativity, and immersion and should be on every local or tourist's itinerary for this month.
When: March 27–31, 2019 (including preview)
Public days – Friday–Sunday, March 29–31, 2019
Friday and Saturday – 1:00pm–8:00pm
Sunday – 11:00am–6:00pm
Where: Hong Kong Convention and Exhibition Centre, 1 Harbour Road Wan Chai Hong Kong
How much: Vernissage – 5:00pm–9:00pm, March 28, 2019 – HKD $850/$950
Single Day Ticket – Friday (March 29, 2019) – HKD $300/$375; Saturday or Sunday (March 30 or 31) – HKD $400/$475
Half Day Ticket – Friday (4:00pm–8:00pm) – HKD $250/$300;
Saturday (4:00pm–8:00pm) – HKD $350/400;
Sunday (2:30pm to 6:00pm) – HKD $350/$400
Two-day (March 29 and 30) – HKD $600/$750;
Three-day (March 29–31) – HKD $925/$1,150;
Evening (March 29 or 30 after 5:30pm) – HKD $200/$250
Premier Pass (March 28–30, 2019) – HKD $2,880
For more information, check their website or their Facebook page
For online ticketing, check out Hong Kong Ticketing website. You can also purchase tickets by calling Hong Kong Ticketing at +852 31 288 288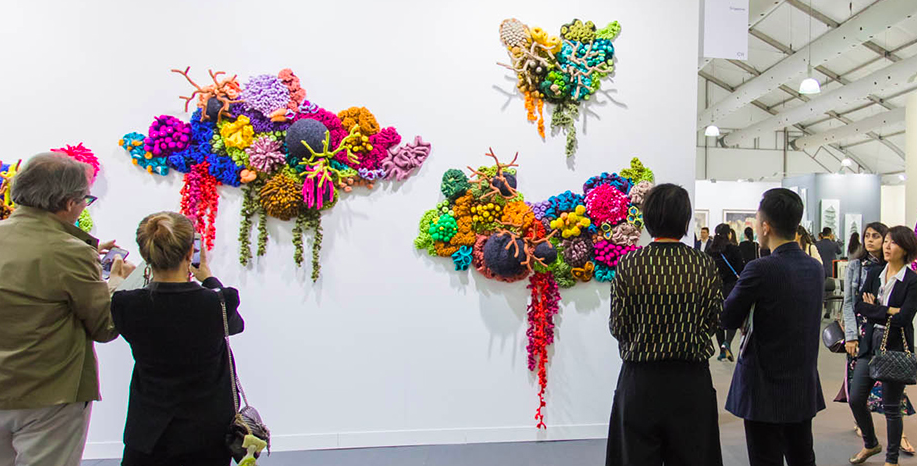 When: March 27–31, 2019
Where: Central Harbourfront, Hong Kong
For more details, visit www.artcentralhongkong.com or www.facebook.com/artcentralhk
Art Central HK 2019 opening hours
March 27, 2019, Wednesday, 11:00am–5:00pm
March 28, 2019, Thursday,  12:00pm–9:00pm
March 29, 2019, Friday,  12:00pm–9:00pm
March 30, 2019, Saturday, 11:00am–7:00pm
March 31, 2019, Sunday, 11:00am–5:00pm
Ticket prices
VIP Preview | First Night Ticket
Single entry to First Night (March 26, 5:00pm–9:00pm) HKD $550
Ticket includes a complimentary glass of Mumm Champagne
Weekday (March 27–29, 2019)
Advance Adult: HKD $230 ($275 on the door)
Advance Concession/Student: HKD $125 ($155 on the door)
Weekend (March 30–31, 2019)
Advance Adult: HKD $300 (HKD $350 on the door)
Advance Concession/Student: HKD $150 (HKD $175 on the door)
Late Night (valid March 28 or 29, 2019)
Entry from 5:00pm–9:00pm: HKD $170 (HKD $220 on the door)
Location
Art Central is situated on 9 Lung Wo Road Central, opposite Hong Kong City Hall. The Fair is a 5-minute walk from Star Ferry Pier, a 10-minute walk from Admiralty MTR Station. It is also a 10-minute walk from the Hong Kong Convention and Exhibition Centre (HKCEC) where Art Basel Takes Place
Tags
Related Posts