Tong Chong was born in 1977 in Fuzhou and moved to Macau in 1984. In 1990, he studied painting at the Fuzhou Arts and Crafts School and, between 1991–1997, studied modern art at the Visual Arts Institute Macao. He graduated from the Macao Polytechnic Institute in 2006. To date, Tong has participated in over 100 international group exhibitions and eight solo exhibitions.
Tong's exhibition "Restless Nature" is currently showing at Taipa Village Art Space until September 6.
What led you to the arts to begin with? Was it something as a child that grabbed you?
Well as far as education, studying on the mainland was a good opportunity to learn the fundamentals of art, to build a good foundation—drawing, sculpting, etc. The arts education system there is good for that. When I was a child I really enjoyed painting and doing handicrafts.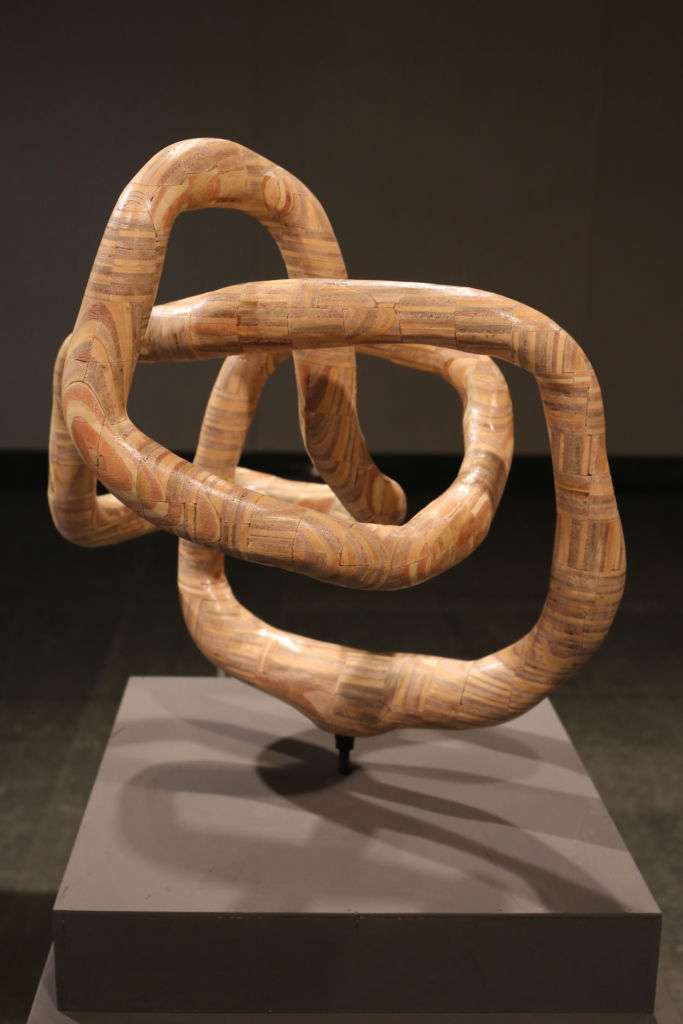 How did you come to work with wood? Have you worked with other materials in past?
I began experimenting with wood material around 2005, when I was studying at Macao Polytechnic Institute. Playing around with wood sculpture, experimenting with this material, is something that takes a lot of time.
Yes, speaking of time, what is involved in your work process—for example, do you first create models of your sculptures? Sketches? How much planning goes into the work and how much is a spontaneous reaction to the material?
I need to do a lot of preparation, a lot of sketching, also miniature samples. So a sculpture like "Circular" took one year of testing. Also, these sculptures are using plywood composed of different woods with different textures, densities, etc. All of this takes time to experiment with, using saws to remove material.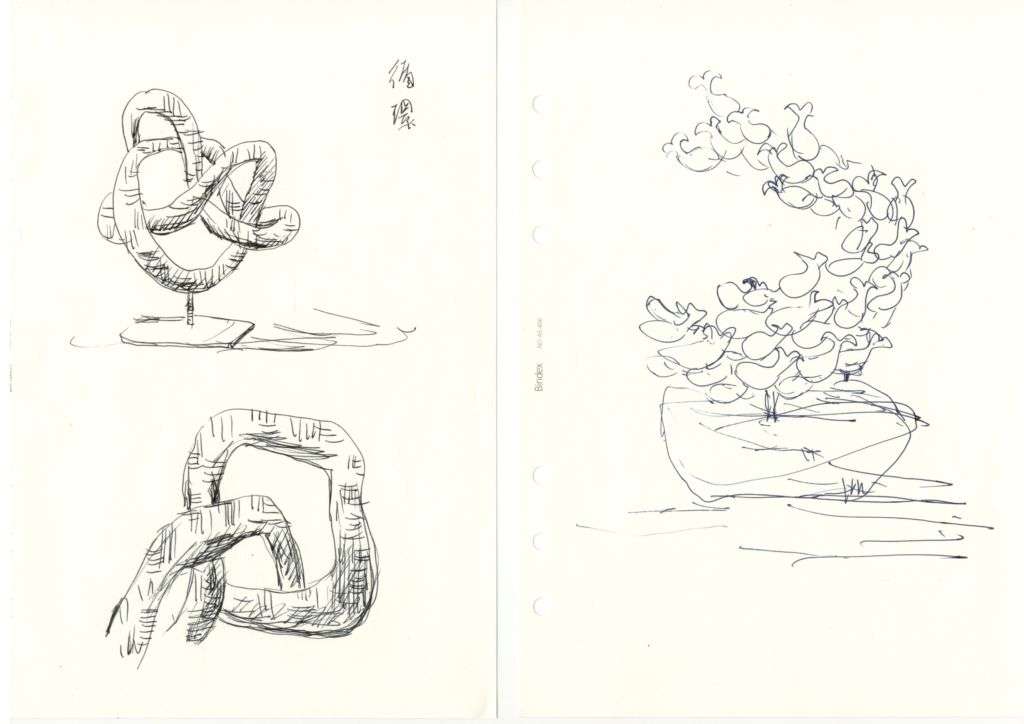 The removing of material—the negative space in some of your work is very pronounced of course. Is that something you intentionally are working with, the negative space?
Yes, absolutely. I want the negative space to help convey a feeling of motion, to someone viewing the work.
Does Macau do enough to support the arts? Can it be improved?
I think there are a lot of resources here to support artists. The Macau government has created a lot of venues and events where artists can exhibit their work. However, there isn't a lot of support for the production phase. There is a lack of studio space in Macau. My work, for example, takes a lot of time and preparation and I need space. I would like to see the government provide more support for artists at this production phase.
What about the art scene here? Are there enough people here your age doing art that you can hang out with? Do you feel that energy is here in Macau?
Overall the community, the environment, is very positive. Because there is support from the government, various artists aren't competing for sales. On the mainland, there is still a lot of copying but here in Macau, it is a more harmonious environment, learning from each other.
Where do you see yourself in five–ten years? Do you want to do art in another country?
I plan to stay in Macau.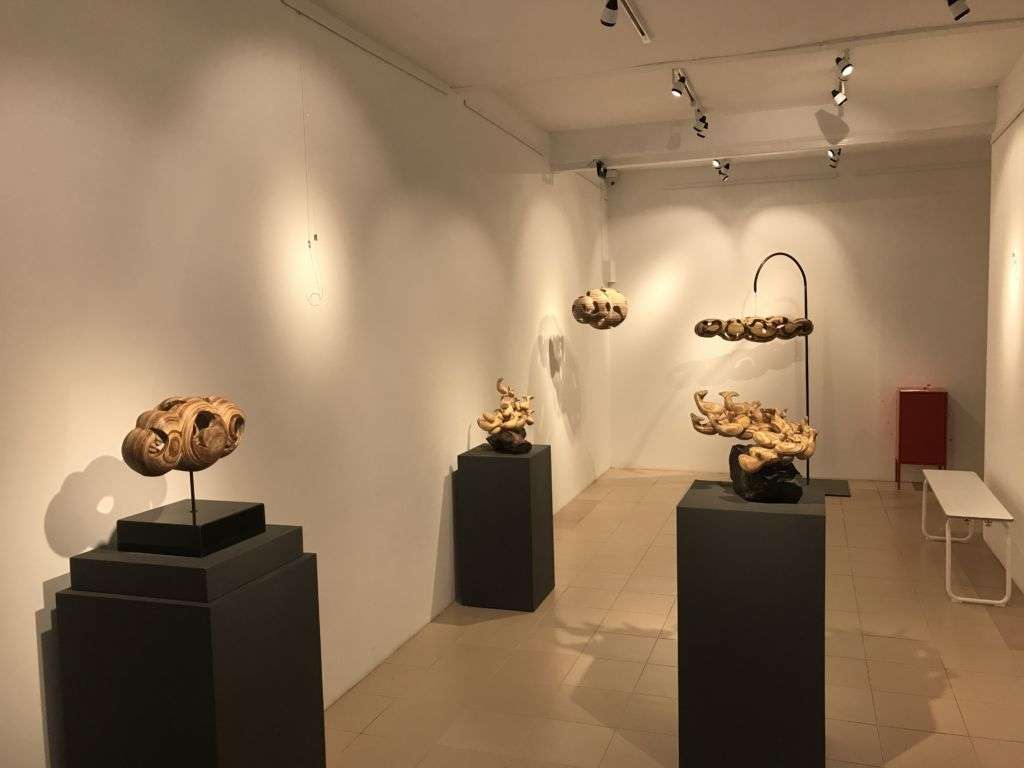 When: July 5 – September 6, 2017
Where: Taipa Village Art Space, 10 Rua dos Clerigos, Taipa, Macau
How much: Free admission
For more details, contact +853 2857 6118 or visit www.taipavillagemacau.com
Tags
Related Posts