Featured image photo credit: Wikipedia
Macau Grand Prix is famous for its demanding track layout, with long straight sections bringing cars to the upper limits of their rated speeds, and then hair-raising sharp turns, one after the other, in quick succession! It is the kind of course that tests the skills of the very best drivers from around the world, and it's a course many drivers look back upon with fond memories. Macau Grand Prix has seen many drivers over the decades, and we have heard numerous remarkable stories unfold on the racecourse. Here is our list of top five notable drivers.
Michael Schumacher
(See featured image above)
Regarded as one of the greatest, Formula One drivers of all time, the German athlete is probably most remembered in Macau for the 1990 Grand Prix event. In the final lap, while vying for the lead, Schumacher and Mika Hakkinen crashed.
Schumacher's car was badly damaged but he completed the final lap and was victorious. Most recently, in 2013, Schumacher suffered serious brain damage in a skiing accident and to this day undergoes private rehabilitation.
Ralf Schumacher
In 1995, Ralf Schumacher followed in his older brother Michael's footsteps as the winner of the Macau Grand Prix. During this race, a large crash during the very first lap took a majority of the cars out, with Ralf as one of the few to emerge unscathed. This gave him an early lead and he went on to win the race.
The Schumacher pair is the only one with two siblings as winners of Formula One races. If you think driving race cars while underage is dangerous, then you'll be amazed that Ralf started karting at the age of three! After that, he went on to further heights and won his first Grand Prix in 2001.
Antonio Félix da Costa
Antonio Félix da Costa's victory in 2012 made him the first driver from Portugal to win in Macau since Eduardo de Carvalho won the inaugural race back in 1954. Félix da Costa went on to win in 2016 as well and has been quite busy when it comes to his profession.
He started–as almost every other racer does–with karting, then going to Formula Renault 2.0, Formula 3, GP3 Series (Grand Turismo), Formula Renault 3.5, DTM and Formula E.
Riccardo Patrese
Italian Riccardo Patrese is also a two-time winner of the Macau Grand Prix, in 1977 and 1978, and is one of the most experienced F1 drivers in history. His Formula 1 career spans three decades, from 1977 to 1993–overall entering 257 Formula One World Championship Grand Prix and starting 256 races.
Patrese participated in 257 Formula One World Championship Grands Prix making him the seventh most experienced F1 driver in history along with Rubens Barrichello, Michael Schumacher, Jenson Button, Fernando Alonso, and more.
Takuma Sato
Takuma Sato won the 2001 Macau Grand Prix and this is one of only two victories for a Japanese driver throughout the history of the event in Macau. His winning car is still on display at the Macau Grand Prix Museum.
Sato was the first Japanese driver to win an IndyCar race when he won the 2013 Grand Prix of Long Beach. He competed in Formula One from 2002 to 2008 as well.
Ayrton Senna
Winner of the 1983 Macau Grand Prix, Brazilian Ayrton Senna is a famous racecar driver who also won several other competitions. In the same year, he achieved a gold medal at the Formula 3 British Championship. Senna started racing at an official level at the tender age of 13, achieving his first victory ever at a karting race in 1973 on a go-kart track in Brazil, now named after him. Senna went on to become a Brazilian kart champion in 1978, 1979 and 1980.
He is widely known in the racing tracks for his notable yellow helmet, which he first used at a world race in Estoril during the 70s. 1983 was also the year he first tried out with a Formula 1 machine. Senna went on to do great things in the racing world, however, unfortunately, he perished in a racing accident at the San Marino Grand Prix, in 1994.
Gerhard Berger
The Macau Grand Prix was a crucial moment for Gerhard Berger's (on the podium, third place at the 1983 Macau Grand Prix) professional life. He not only reached the podium, but it was also then he met Senna for the first time. Macau set the start for a longstanding friendship that would go on for years.
The Austrian athlete considers this race to be defining for his career. It was also his first trip outside Europe, which he described as overwhelming in several interviews. Berger competed in Formula One for 14 seasons and won ten Grands Prix, having achieved 48 podiums.
Pedro Piquet
Son of three-time Formula One world champion Nelson Piquet, this teenage athlete participated at the 2016 Macau Grand Prix. He reached the podium's first place during the 2014 and 2015 editions of the Brazilian Formula 3 Championships.
At the Macau Grand Prix, he achieved the sixth and ninth positions. He started racing at the tender age of six and following in his father's footsteps, he won three Brazilian kart championships.
Sophia Floersch
Racecar driver Sophia Floersch was the first woman to compete in the Macau Grand Prix after 2014 and her participation in the 2019 edition of the competition has already been confirmed!
The German racer always dreamt of competing at the international Grand Prix. However, she was seriously injured in her first and most recent GP race, which resulted in a spine fracture. 17-year old Floersch's dream is reaching Formula One and we're sure she's on her way!
---
69th Macau Grand Prix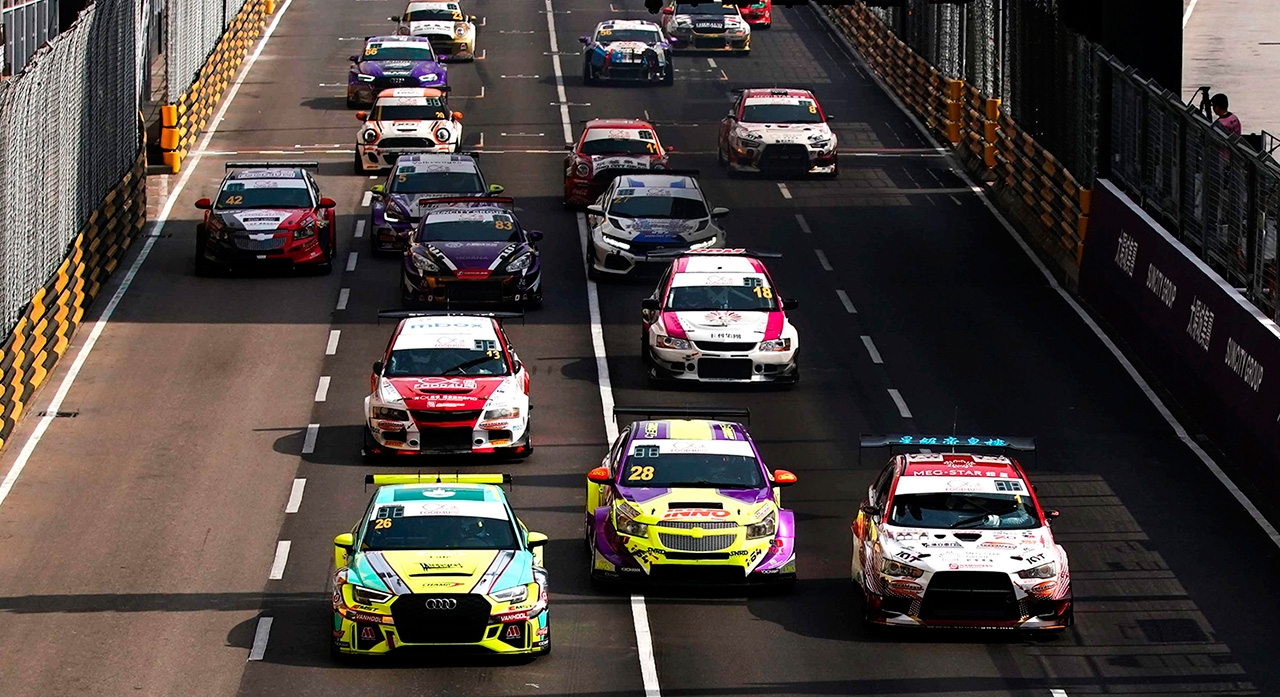 When: November 18–20, 2022
Where: Guia Circuit, Macau
How much: Practice days – MOP $50 per person
Races – MOP $400–1,000 (depending on the spectator stand)
For more information, check the event's official website
Tags
Related Posts