Featured image photo credit: Grand Coloane Resort
If you're reading this, chances are you are a parent and being a parent, you know you have to keep your little ones busy and socially active. Taking part in sports and other activities will boost their self-confidence and sense of belonging within a community. Besides that, kids who develop a healthy lifestyle at a young age are more likely to carry it forward into adulthood. Thus, we gathered a list of great activities available in town that's perfect for kids!In no particular order, here is our pick of great kids activities in Macau!
Grand Coloane Resort
(See featured image)
It's great for the kids to be in contact with nature and at Grande Coloane Resort, nature is all around! Plus, they offer some super fun activities for the kids to get stuck in. Fun outdoor activities include fairy hunt, insect collection, giant soap bubbles, water pinata, and water balloons canvas! Don't worry, there's more! Crafty activities such as t-shirt painting/dyeing, origami making, mask painting, beading, and sewing are also available, as well as some group fun for multiple bookings, which includes giant skipping rope, three-leg run, and sack race! These activities are suitable for children aged between four and 12 years old and bookings should be made 24 hours in advance. You can book a full day of fun with their 6 full-day program activities package for MOP $458 (kids lunch available at for an extra MOP $70) or a half-day program of three activities for MOP $258. If can also purchase a single activity if you wish for the price of MOP $100.
Grand Coloane Resort 1918 Estrada de Hac Sá, Coloane, +853 2887 1111 www.grandcoloane.com
Gymnastics Club Macau
Classes at Gymnastics Club are led by coach Nuno Fernandes, an experienced gymnast based in Macau.
Training groups of kids from three to five years old as well as six years old and up, his classes are fun and enjoyable. The kids jump, twist, hop, stretch and much more in a friendly and supportive environment. From Monday to Friday between 3:30pm and 4:15pm, Gymnastics Club holds their "Gym Kids" class, aimed at kids aged between three and five years old. If your little one can't make it in time for that session, on Wednesdays there is a session starting from 4:30pm until 5:30pm. This is a fun way for your kid to get in touch with the sport of gymnastics and be able to run, roll, jump, crawl, hop, twist, balance, stretch and last but not least, play! Kids are advised to wear comfortable clothes such as a leotard, t-shirts, tank tops, shorts, bicycle shorts or leggings. Fees at Gymnastics Club are charged in blocks of two months with a price of MOP $110 per session if you opt for one session per week and MOP $105 if you go for two sessions per week. You can also purchase singles sessions for MOP $150, depending on spot availability. A waiting area is also available for you or a caregiver to wait for your little one to finish up their class.
Gymnastics Club Macau Ave. Olimpica, Va Nam Ind. Bld., Basement Level, Taipa, +853 6653 5796, www.facebook.com/gymnasticsclubmacau
Creative Minds – Culture for Children
This refreshing concept places emphasis on early years education and how this stage can play a determinant role in a child's personality. Parents and babies or toddlers up to three years old take part in themed sessions filled with sensorial play in an environment that promotes creativity and self-expression. Parents are invited to share these moments with their children and this is to strengthen their bond.
From Mondays to Thursdays, starting at 9:30am until 11:30am, Creative Minds For Babies & Toddlers – Family Sessions & Playgroup takes place, with a different theme each day, ranging from creative dance, music and movement, creative sensory activities and messy play, creative massage, relax and spa and creative art attack. Sessions can accommodate up to 10 kids and their families; prices start at MOP $2,240 for an eight-session package. There's also Creative Minds For Kids, taking place every Tuesday and Friday between 4:45pm and 5:45pm, which is aimed at kids aged between three and six years old and sessions promise a lot of fun, play, art, dance, movement, and experimental activities. The main focus is to keep the kids happy and allow them to make new friends. Prices start at MOP $800 per month for one weekly session and sessions can accommodate up to 15 children. In addition, every Sunday there is different themed session available for casual booking, at MOP $200 per session. For further inquiries, email them at [email protected].
Creative Minds – Culture for Children No. 6-6A, Estrada de D. Maria II, Macau, +853 6228 7100,  www.facebook.com/CreativeMinds-Culture-For-Children
My Gallery Playschool
It is safe to say most babies love music and often react to it with enthusiasm. Jolly Tots at My Gallery is aimed at infants up to three and a half years old accompanied by a parent or caregiver and combines both music and dance, inviting babies to move to the music in a playgroup. Tots also get a chance to try small music instruments like rattles and tambourines. Do not miss the opportunity to spend some jolly time with your little one! Jolly Tots sessions are on Saturdays from 9:15am to 10:15am for two-year-olds and under and on Sundays from 10:30am to 11:30am for kids between two and three and a half years old. Advance booking is advisable and comfortable attire for the little ones is best. There are other activities at your disposal, such as Arts and Phonics as well. For more information and inquiries, email them at [email protected].
My Gallery Playschool No.26, Beco da Baia Hoi Wan, Macau, +853 2885 0067, www.facebook.com/mygallerymacau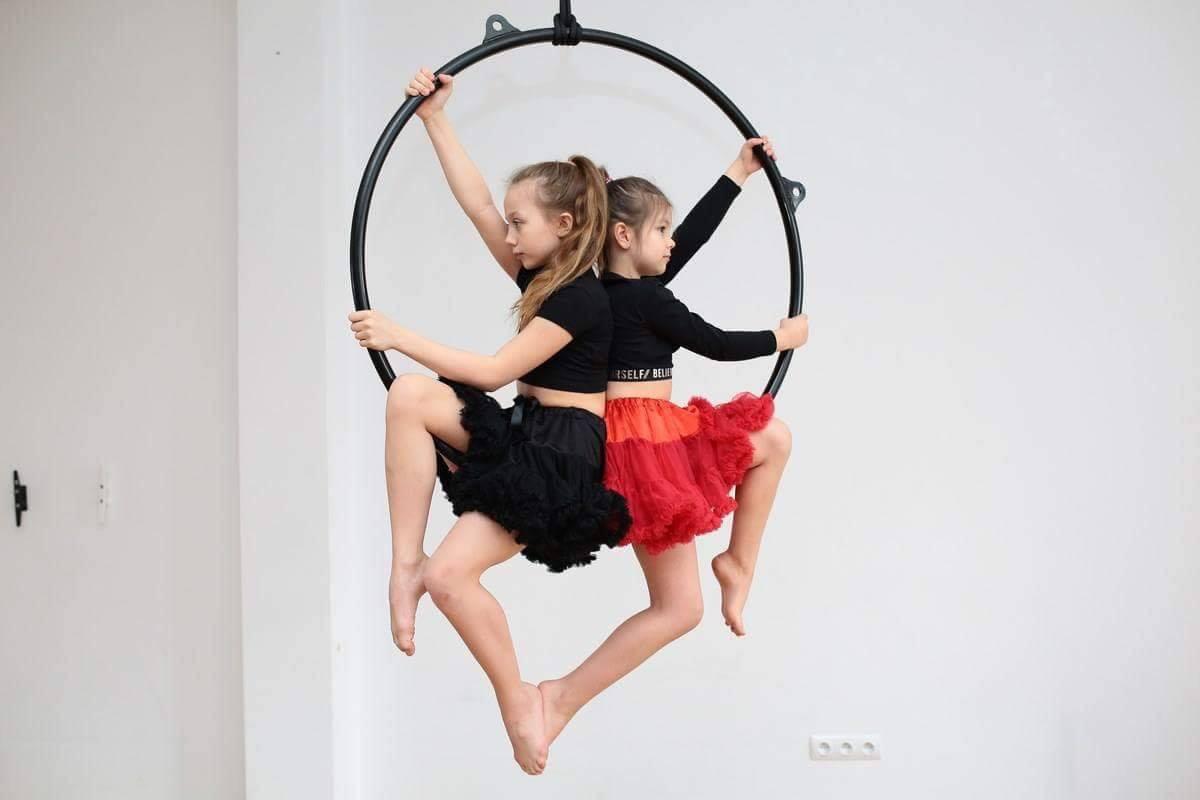 Aerial Arts Macau
We believe most little girls wish to try out ballet at some point in their childhood! The pink tutu and the pointe shoes might have something to do with that. Aerial Arts Macau holds ballet lessons aimed at kids between three and four years old and these are taught by an IDTA trained and qualified British instructor, every Saturday from 10:00am to 10:50am. Classes can accommodate up to eight kids and priced at MOP $650 per month. If your child is a little older and into something a little less conventional, Aerial Hoop classes might delight them! These are available for kids between five and 11 years old and take place every Thursday from 5:15pm to 6:00pm. Aerial Arts Macau has some great kids activities in Macau so they are worth checking out.
Aerial Arts Macau Rua Central, no. 14-14A, Macau, +853 2832 3460, [email protected], www.facebook.com/aerialartsmacau
Tags
Related Posts