Whether you've recently relocated to Macau or simply just visiting, it's always good not to call attention to yourselves for all the wrong reasons by being ignorant of the ways of the local. This guide can reveal some of the fascinating quirks Macau locals do where you'll hopefully learn from and be one step closer to becoming a full-fledged local.
Everybody is gorgeous
Being called "handsome" or "pretty" can perk up anyone's mood. But can you imagine being complimented that almost every day? In Macau, "Leng Zai (靚仔)" or "Leng Lui ( 靚女)" which means "handsome boy" and "pretty girl" are commonly used not only for compliments but also to address strangers or grab attention. We are not complaining!
When to use "mm goi (sai) 唔該(哂)" and "do tze (sai) 多謝(哂)"
Thank you should be the easiest thing to say because we've probably been taught to say it since we were walking on all fours. But when it comes to saying thank you in Cantonese, there are two ways: "mm goi (sai)" and "do tze (sai)."
But believe me when I say, even native speakers have a hard time explaining when to use one or the other. Try asking them (My friend took a day to prepare her answer).
"Umm goi (sai)" is used for less formal situations such as getting your change from the cashier or to a server handing your meals. Its usage is mostly service-related while "do tze (sai)" is showing gratitude when one gives you a present, pays you a compliment or praise, and most especially gives you money.
And to add to more confusion, saying "umm goi" can also mean pardon or excuse me depending on the situation. It's okay not to fully grasp the difference, that's what actually makes you closer to becoming a local.
Meitu Beauty Cam 
Macau people take selfies to a whole new level. Have you ever had the experience of joining a selfie with friends and the moment you look at the photo, your face appears blatantly smaller, smoother, and your eyes are three times its size? That is the magic of Meitu Beauty Cam. So if you want to look more local in photos, you better download this app now.
Local women have a fascination with having a "small face" and they'd sincerely compliment you for having one. This could sound unusual for those unfamiliar with Asian beauty standards which idolizes a small face coupled with large eyes and fair skin. But yeah, Macau is different.
Umbrellas everywhere
Locals (particularly women) love to bring umbrellas wherever they go. They're not only concerned about the spontaneous showers but also the blazing sun and the unwanted tan. You can kiss those hats and sunglasses goodbye and say hello to foldable umbrellas sometimes with a magical shield of anti-UV coating too. Yes, you heard it right.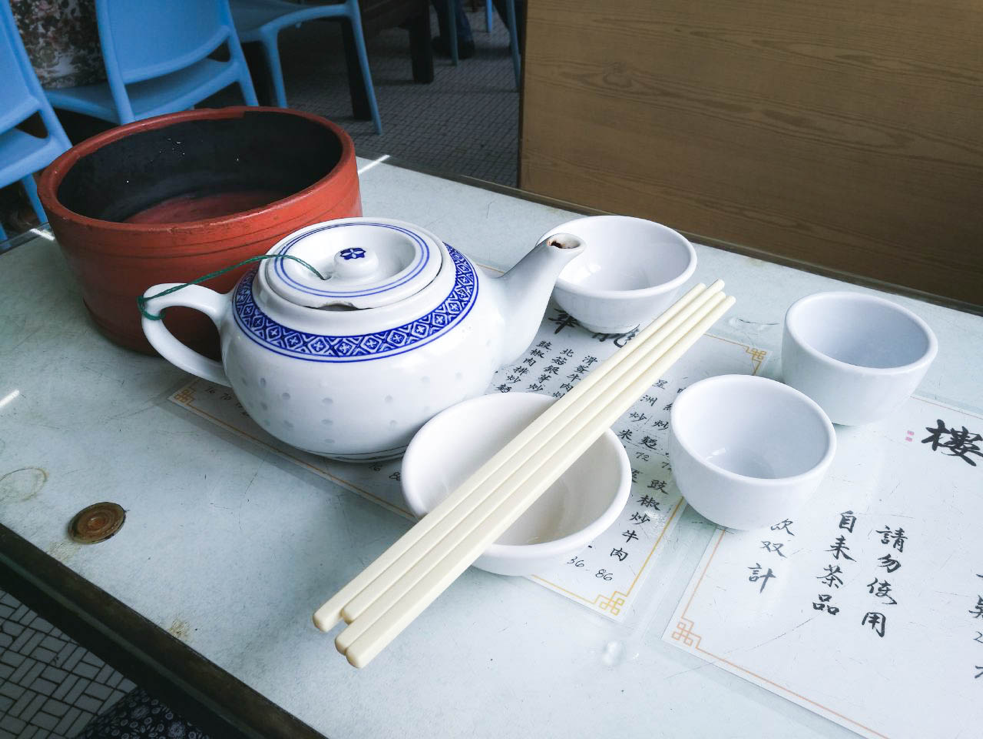 Washing dishes on the table
No, I don't mean people bring detergents when they go out for a meal here. An interesting practice before eating dim sum (a.k.a yum cha) is the rinsing of cutleries, cups, and other eating utensils at the table. Usually, two tea pots are put on the table: one filled with scalding hot water and one with hot tea. An empty basin is provided where you can place your utensils and pour in hot water to sterilize them.
Those heavenly dim sum can't be enjoyed without the right etiquette when dining at a dim sum restaurant. Our dim sum eating guide to your rescue.
Restaurants can be loud
The craziness in a Chinese restaurant can be baffling to first-timers. The banging of porcelain tableware, carefree conversations that almost sound like people are shouting at each other, and servers screaming your orders into the kitchen across the restaurants are typical scenarios you'll find when dining in a Chinese restaurant.
But these are all the things that makes dining in one unique and exciting.
Goodbye personal space
Being one of the most densely populated cities in the world, there is always a fight for space here. When it comes to personal space, bid it farewell when you're commuting, entering an elevator, or even eating at a restaurant. People can really cram their way in just to get where they have to go without regards to personal space. When in a full restaurant, be open to the idea of sharing tables with a couple of strangers.
Sharing tables may just earn you new local buddies too.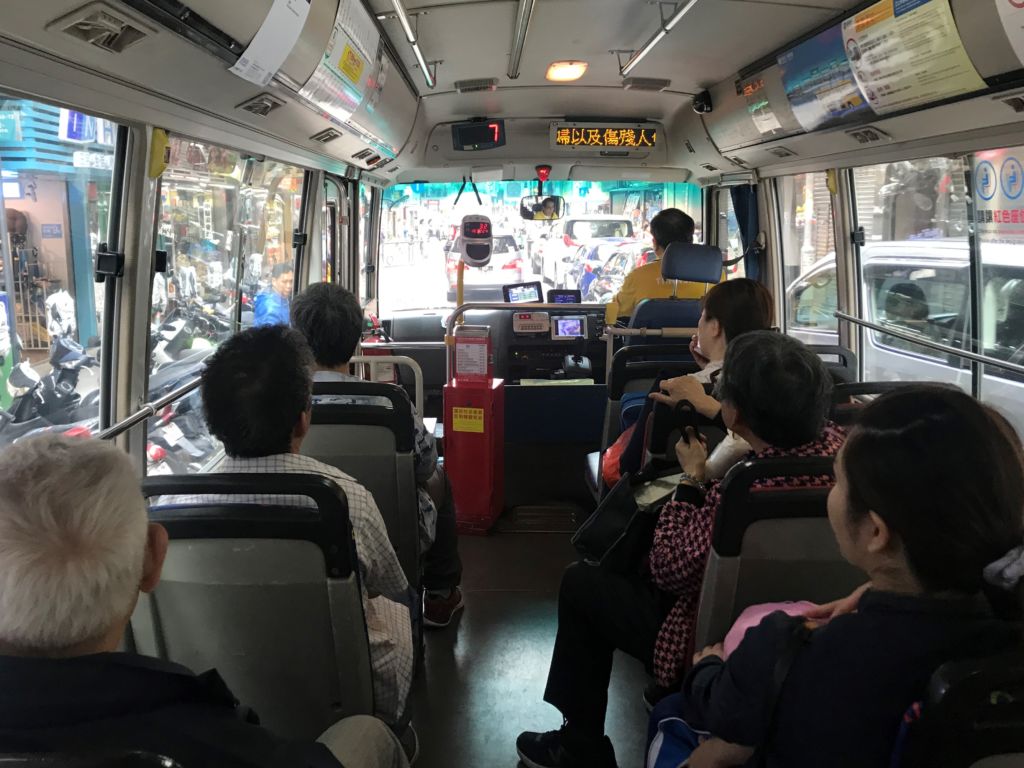 Elderly people are like kings
It is common knowledge that we must always respect the elderly. But when you live in this city, which by the way has one of the longest life expectancies in the world, you just have to take your hats off and give your utmost respect. The elderly of Macau are always first priority and they know that very well. From getting subsidies, designated seats on the bus, to which side of the street you should be walking, they know their rights and they will defend it.
So when you come across an elderly who will scold you because you "accidentally" took their seat on the bus, treat it like it's a loving scolding from your own grandparents.
Tags
Related Posts