Eating at a local dim sum restaurant might seem a bit daunting at first. If it is a business lunch or dinner, you might be dreading the moment where you are confronted with all that new cutlery, let alone the proper etiquette rules for a traditional meal. We shed some light on this matter! Read it all, let it sink in and you might just learn to love eating at these places.
We know the food is usually amazing, so why not get to know how to have it? There are not too many rules, and once you get accustomed to them, you will feel right at home. If you are interested in knowing more on this dim sum, check out our article on where to get the best yum cha in town! You might be surprised by the number of places you had no idea existed!
The Eldest Are Served First
Although you will not see this as much nowadays–only in the most traditional of restaurants–you might notice that the eldest get served first. In Chinese culture, gender plays a secondary role in who gets their food faster. This also happens within other cultures, namely Europeans such as Portuguese or Spanish: on a table with grandparents, parents, and kids, grandma and grandpa usually get served first, following the abovementioned order for the rest.
Two Pairs of Chopsticks: What For?
When you sit down at the table and see a pair of white chopsticks next to another pair of a different color (usually black), you might get slightly confused. Nothing to fret about, though! The white pair is the one you should use to eat and the other is to be used to take the food from the serving plates. Also, see the silver spoon on your right side? That never goes on the mouth–even when the meal includes soup or rice–since there is a proper porcelain spoon for that purpose. The silver one (similar to the ones from a traditional western cutlery set) also aids in the food serving. Also, sometimes it happens that both chopsticks come in colors. Don't panic–use the closest to you to eat and the furthest to serve.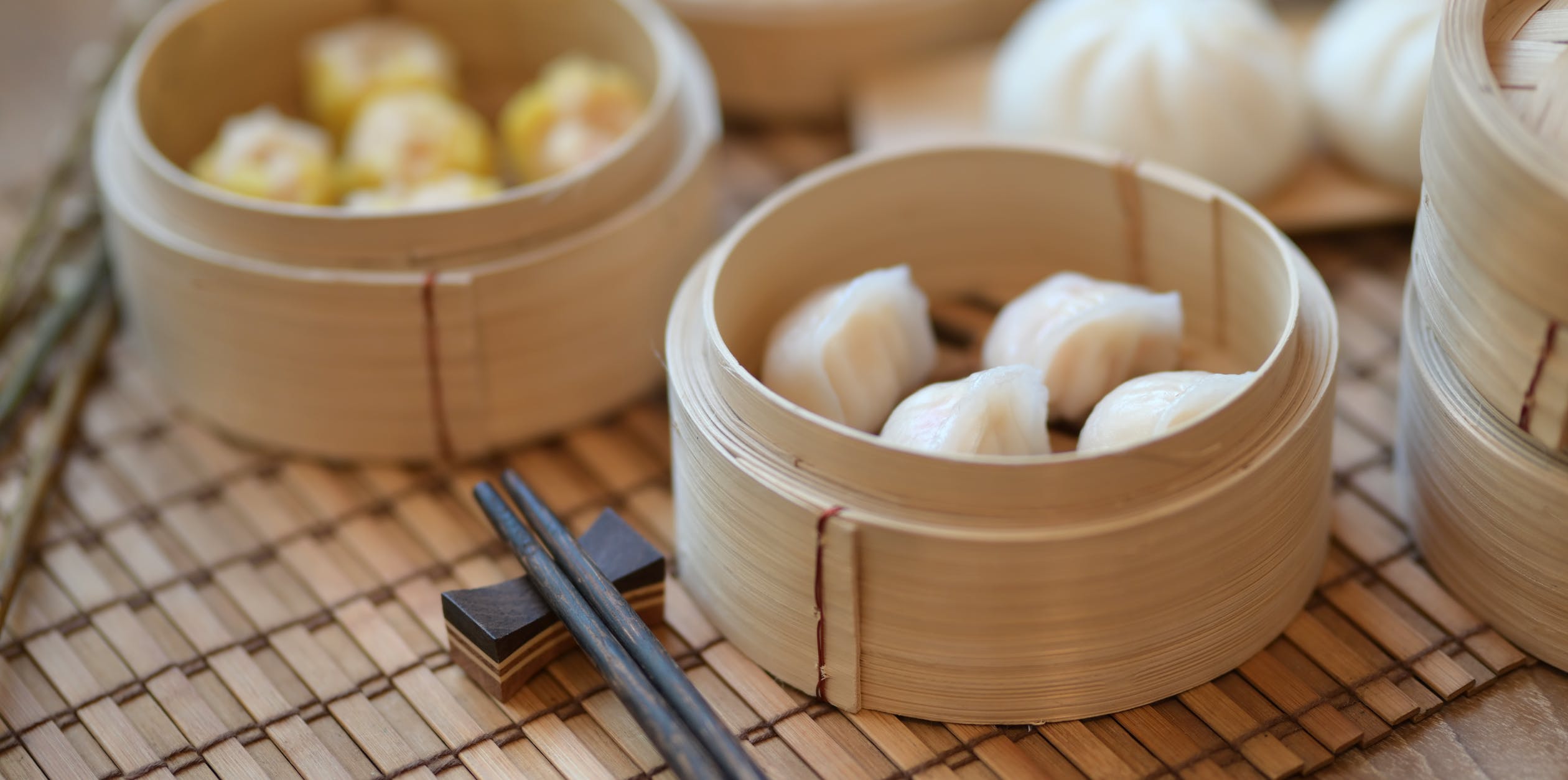 Where to Correctly Place your Chopsticks
Finished and good to go? When eating with a fork and knife, once finished, you should put them together on the right-hand side of your plate. At dim sum, do not place your chopsticks on top of your bowl or plate, as it's considered rude to have them pointing at other people; place them where they were when you first arrived at the table, the tiny piece made of wood or metal. You might know this already, but also remember to never stick your chopsticks into the food (sometimes people find it easier when eating dumplings) or cut it into pieces with these utensils. Never cross your chopsticks either as it's considered bad luck.
Bones: What to do with them
Someone at the table ordered duck, chicken, pork and other things with bones or stuff that's not edible. Now what? Help! Bones never go inside the small bowls, that's the first thing you have to know, trust us on this. There are tiny plates under the bowls–where you should actually be eating from–specially designed to place bones, since they're provided for that purpose. When at not so luxurious establishments, these pieces of non-edible food should be put on the table itself. Some places even have a plastic sheet to be thrown away after you're finished.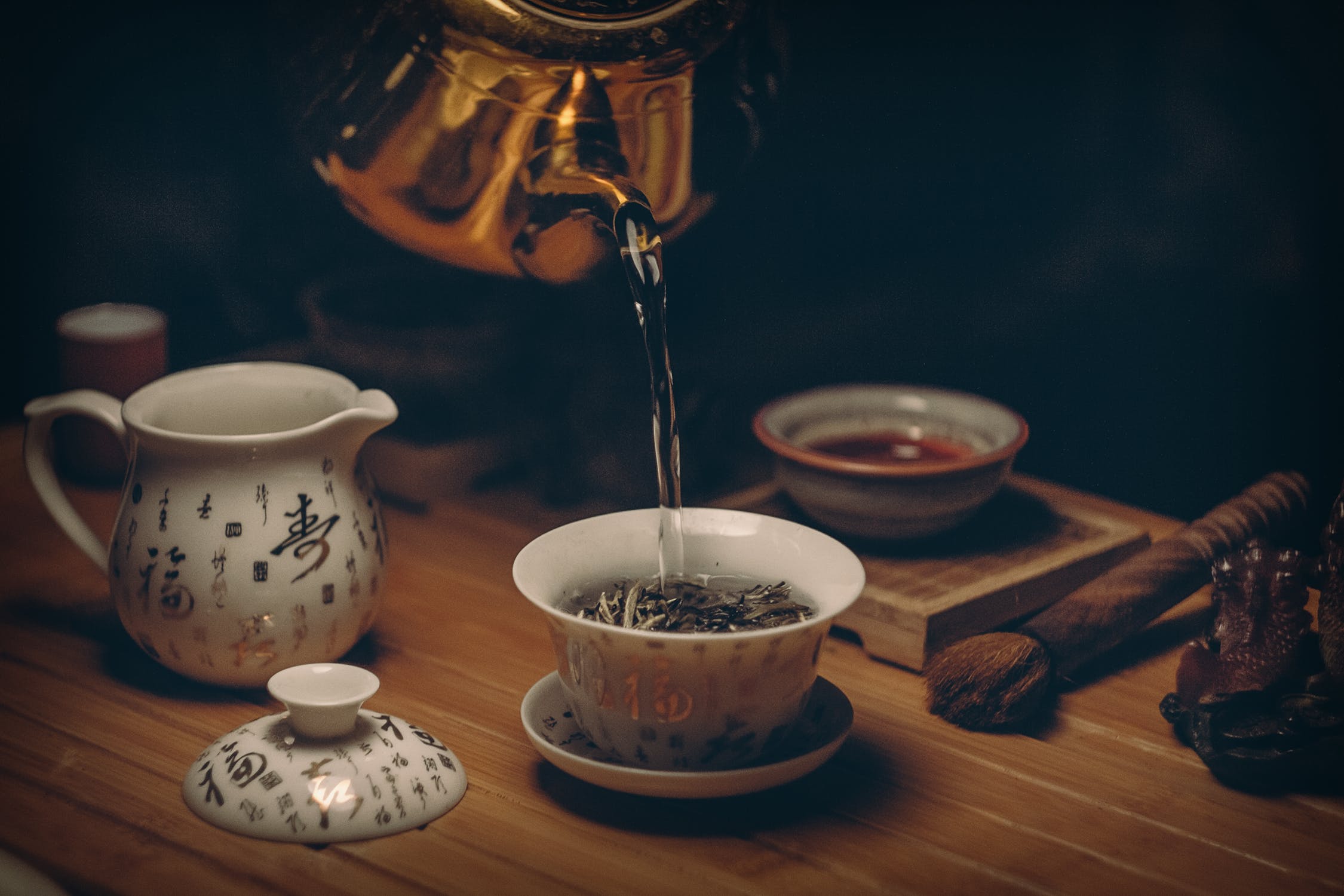 Ordering Tea: Tap for a Refill
Want more tea? Simply tap two fingers–index and middle–on the table next to your cup and the server will know you are asking for more. Do you know what this means, though? It actually takes us back to the time when China had dynasties. Legend tells that Emperor Qian Long once went to a restaurant with one of his servants and ended up pouring the latter a cup of tea, which was unheard of for an emperor to do. To show gratitude for this act, instead of the traditional bow, the servant then tapped his fingers on the table to thank the emperor.
This article was originally written by Raquel Dias in August 2016 and updated by Leonor Sá Machado in April 2020. 
Tags
Related Posts