Inspawration is a family run small business that started up right here in Macau in January 2019. The aim is to raise awareness and educate people on adopting dogs rather than buying them and feeding into the pet buying industry. Inspawration sells its very own brand merchandise featuring their signature Macau rescue dog Tika in cartoon form. The proceeds from sales go to local animal organizations right here in Macau.
Adopt – rescued is the breed in need
There are hundreds, if not thousands of stray and abandoned dogs in Macau. With local animal organizations such as MASDAW and Anima opening their doors to try to save and re-home as many as they can, they are fighting a battle with some pet shops right here in Macau that are importing designer dogs to sell, leaving many strays and abandoned dogs to be euthanized. The resident dogs of Macau are often not deemed adoptable because they are not pure breed dogs. Inspawration wants to help to educate people on why adopting dogs is so important –hence their signature white t-shirt stating 'Adopt – rescued is the breed in need'. The dogs of Macau so desperately need to find their forever homes just as Tika (the inspiration behind Inspawration) did.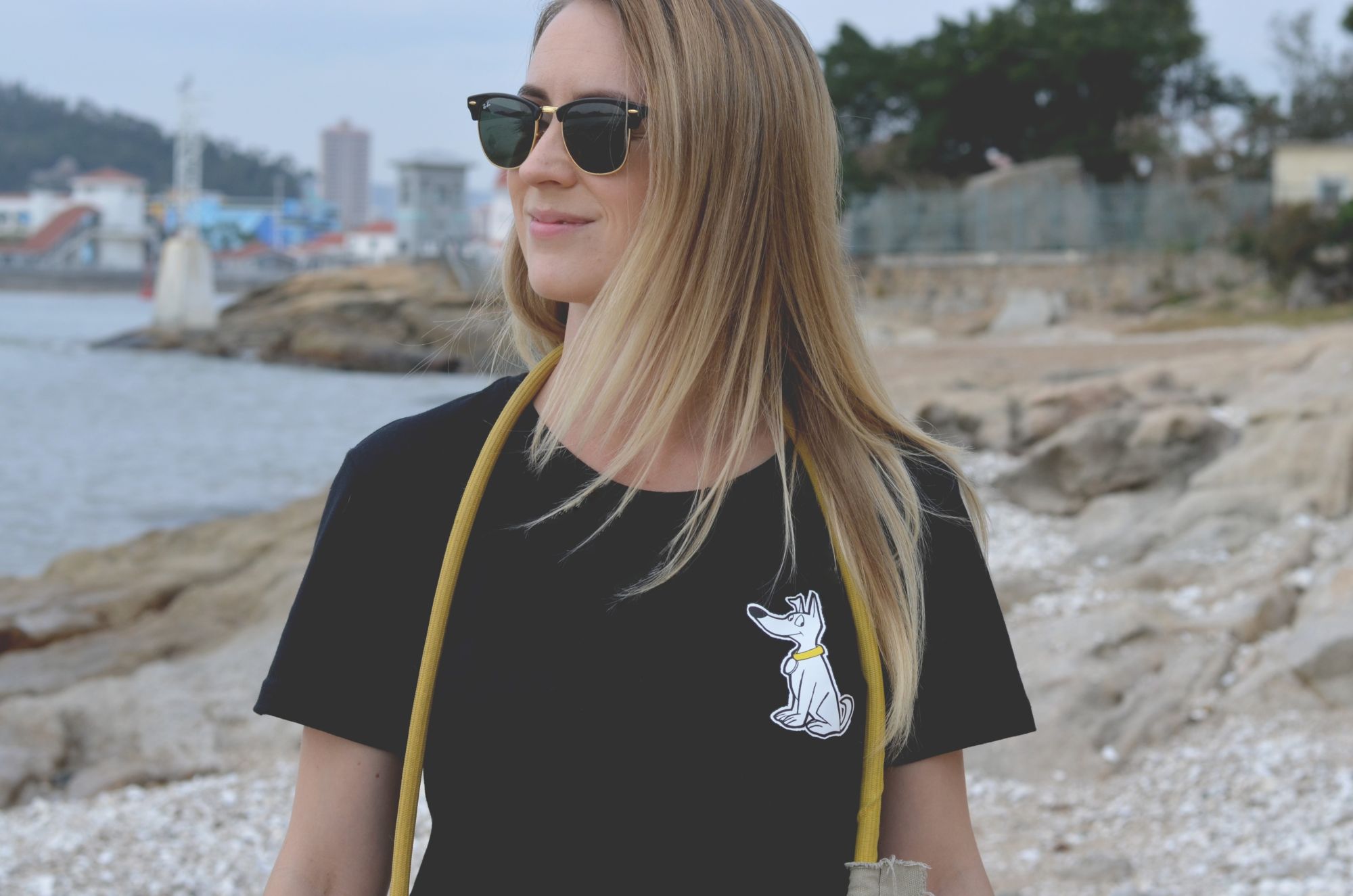 Co-founders of Inspawration, Emma Langton from the UK and Dario D'agate from France who are both entertainers at Sands China Ltd adopted Tika from local animal rescue organization Anima. Having spent time there on a weekly basis volunteering walking the dogs, they fell in love with Tika. Tika was rescued after being hit by a car and left for dead on the streets of Macau at only three months old! He had to undergo a lifesaving operation with Dr. Ruan at the Royal Veterinary Center in Macau. He survived the odds and has found a forever home with Emma and Dario–all thanks to his rescuers.
'The street dogs of Macau are some of the most intelligent dogs I've ever come across' says Emma. 'They are so incredibly well behaved, gentle and are very fast learners! They make the perfect companions! I couldn't care less what breed they are. It's not important. What's important is how much they love you and how thankful they are to find a home. Tika makes our lives so much better every day just by being himself. He's so unique–big ears, a curly tail, and the kindest eyes–he's the perfect breed."
With their busy work schedules, Emma and Dario found it difficult to have time to volunteer as much as they wanted to.
"We wanted to give something back to the dogs of Macau. We wanted to help in some way," says Dario. "I started sketching one day and I drew Tika. I thought this could be a great logo that we could mark on merchandise and sell to make money for local charities in Macau." et voila! Inspawration was born, inspired by their love of animals.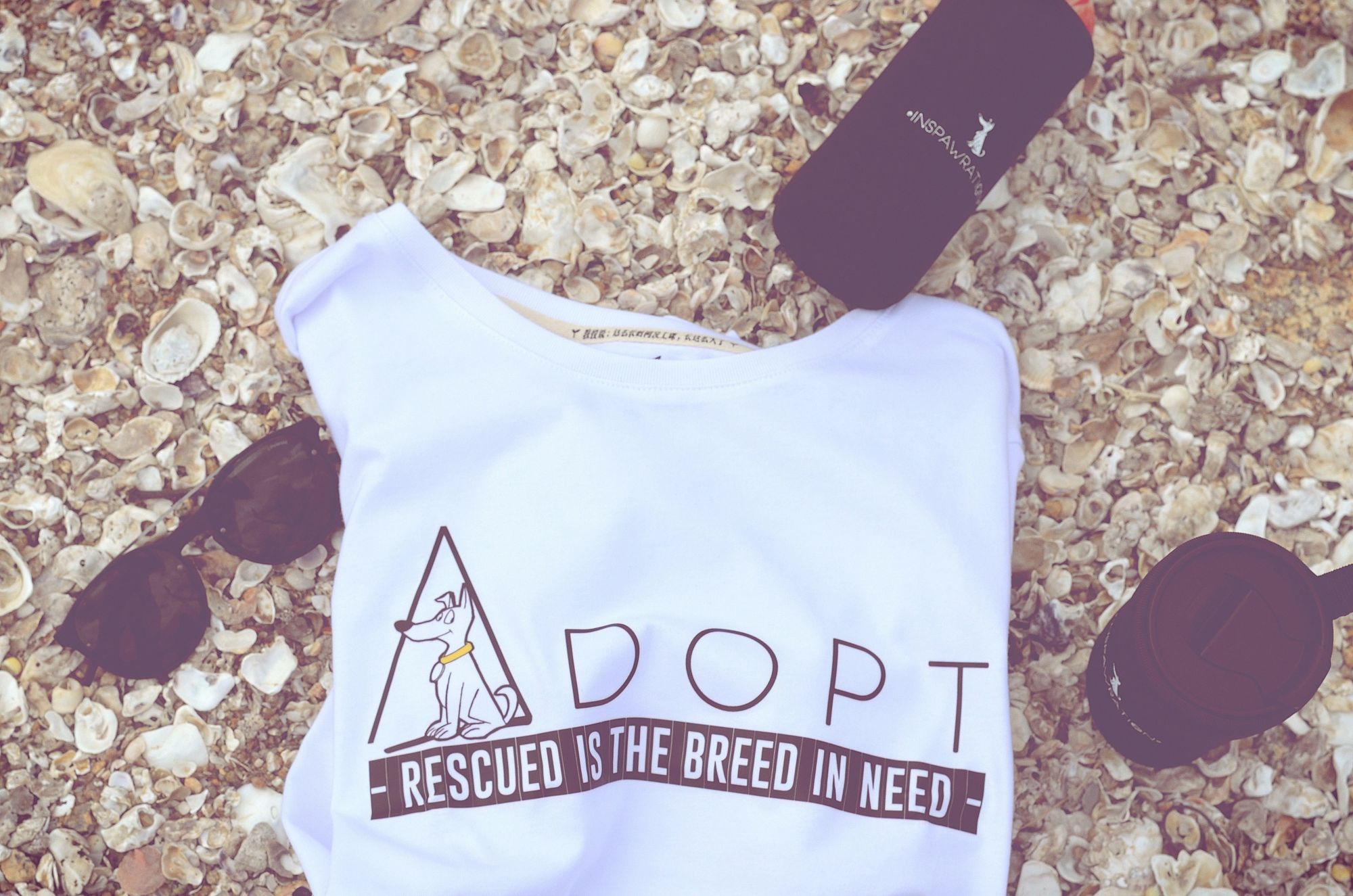 Inspawration creates a new product every month which they sell and proceeds are given at the end of every month to a local animal organization. They sell branded t-shirts, reusable cups, bottle holders, bag dispensers, dog toys and more.
---
If you'd like to support Inspawration's mission to help the stray and abandoned dogs of Macau, head over to their Facebook page www.facebook.com/Inspaw, give them a like and browse their catalog of products to buy. Don't forget, all proceeds go to the local animal organizations in Macau.
Inspawration www.facebook.com/Inspaw
Tags
Related Posts