Tattoos have become very popular, especially amongst the younger generations. However, this form of body art has been around for centuries now. These body markings have been applied for different reasons throughout history–identifying concentration camp inmates, serving as rites of passage, symbols of religious or tribal affiliations, decorations of bravery, amulets, protection, amongst many others.
Nowadays and in pop culture, tattooing is seen as a sign of a person's wish to be unique, have something tailored to their body that defines them, or simply add something. In Macau, more and more tattoo shops and parlors have been popping up across the city, opening the way for true ink lovers and artists to showcase their talents and imbue delightful pieces of art onto people's bodies. Here are some of the shops you should be checking out if you're thinking of getting tattoos done while in Macau.
DeBritzz Tattoo Macau
(See featured image above)
Owned by Filipe Brito, DeBritzz Tattoo Macau's motto is "your wish is your punishment". You can now find him close to S. Januário Hospital. If you're a tattoo connoisseur, you might know that most tattooers have their own, proper, and original style. While a good artist can do almost anything, as with any proper artist, they usually prefer some styles to others. Filipe's is more on the classic side–he works in blackwork, linework, and traditional styles. If you're looking for a customized design, then this parlor is just what you need.
Besides illustrating his own patterns, he can suggest something you have on your mind or tattoo something you've brought from home. Filipe has a passion for design, motorcycles, and fashion, which one can easily understand when you see him and his work. Customized shoes, bags, and wallets, and original pieces are also something you can find at DeBritzz Tattoo.
He also owns Ink It, which uses all the same philosophy and methods of conventional tattoos, but aims to enhance people's self-esteem and help to disguise body marks such as stretch marks, leaving them invisible. To see his past work, check out the shop's Instagram @debritzztattoo.
Opening hours: Contact first for an appointment
Price: Starting from MOP $500 (tattoos)
DeBritzz Tattoo Macau Calçada da Surpresa +853 6663 8874, [email protected], www.facebook.com/debritzztattoo
Also read: DeBritzz Tattoo: Feeding the Soul Through the Art of Tattoo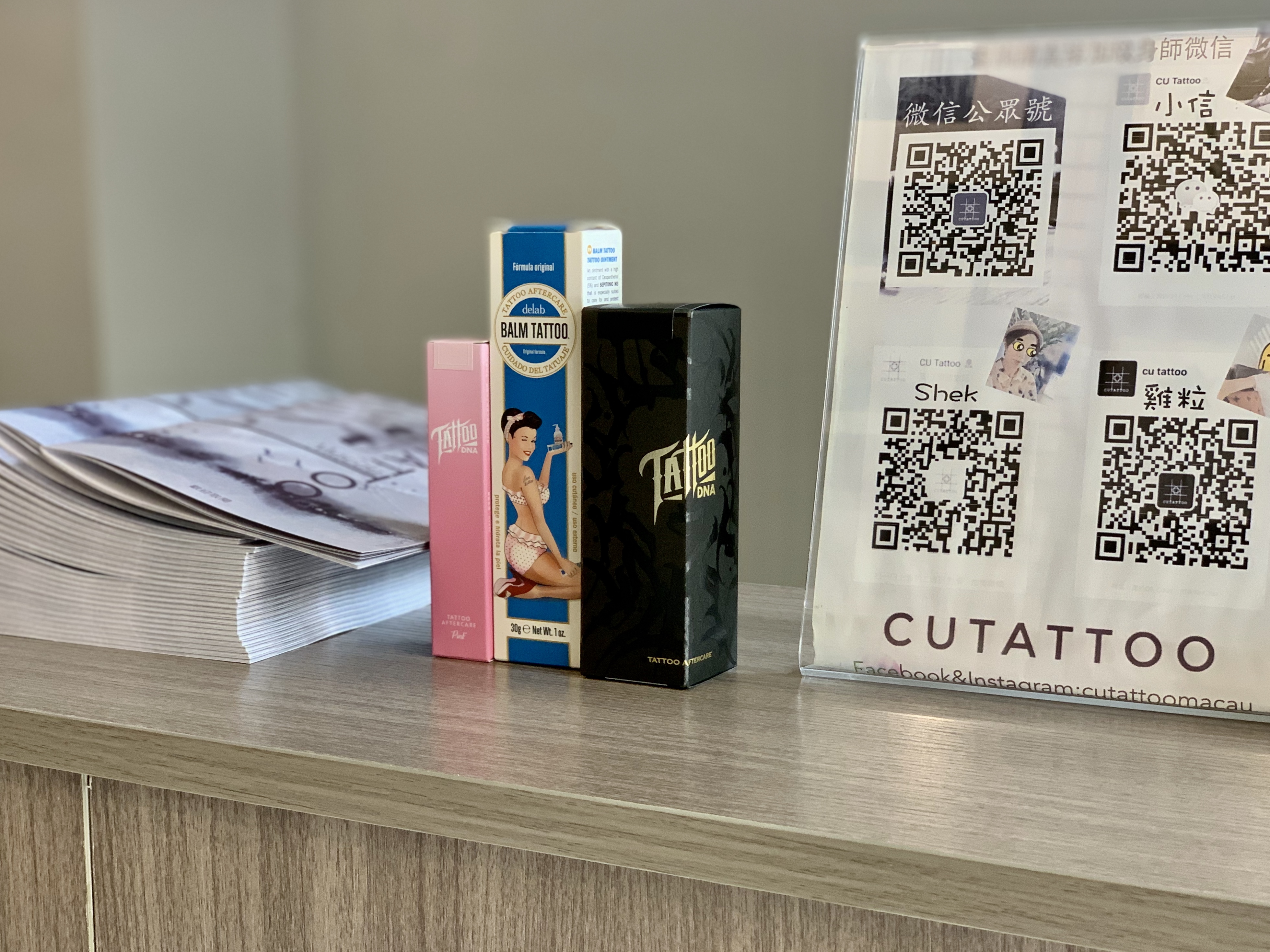 Cutattoo Macau
Set in the pleasant St. Lazarus neighborhood, just beside the friendly and comfy Wonderwall Café, Cutattoo (read as "see you tattoo") is more of an atelier than a studio. Owned by locals, it gathers nine tattoo artists ready to put your imagination into reality! Upon entering this parlor, grab and browse through the artists' catalogs. Showcasing different styles, get your favorite design from whoever you feel vibe best with. Illustration, blackwork, traditional, you name it, at Cutattoo, there's an array of different styles catering to anyone looking for a permanent new adornment.
The catalog features each artist's contact details including Instagram and WeChat pages, where they show their own styles and work. Expect to be able to have Chinese calligraphy, full-color illustrations, pet portraits, abstract, mandalas, geometric figures, zentangles, Japanese drawings, and more.
Opening hours: 11:00am–8:00pm
Price: Starting from MOP $800 per tattoo
Cutattoo Macau 42 Rua do Volong, G/F Edif. San Hei Kok, Macau, [email protected], www.facebook.com/cutattoomacau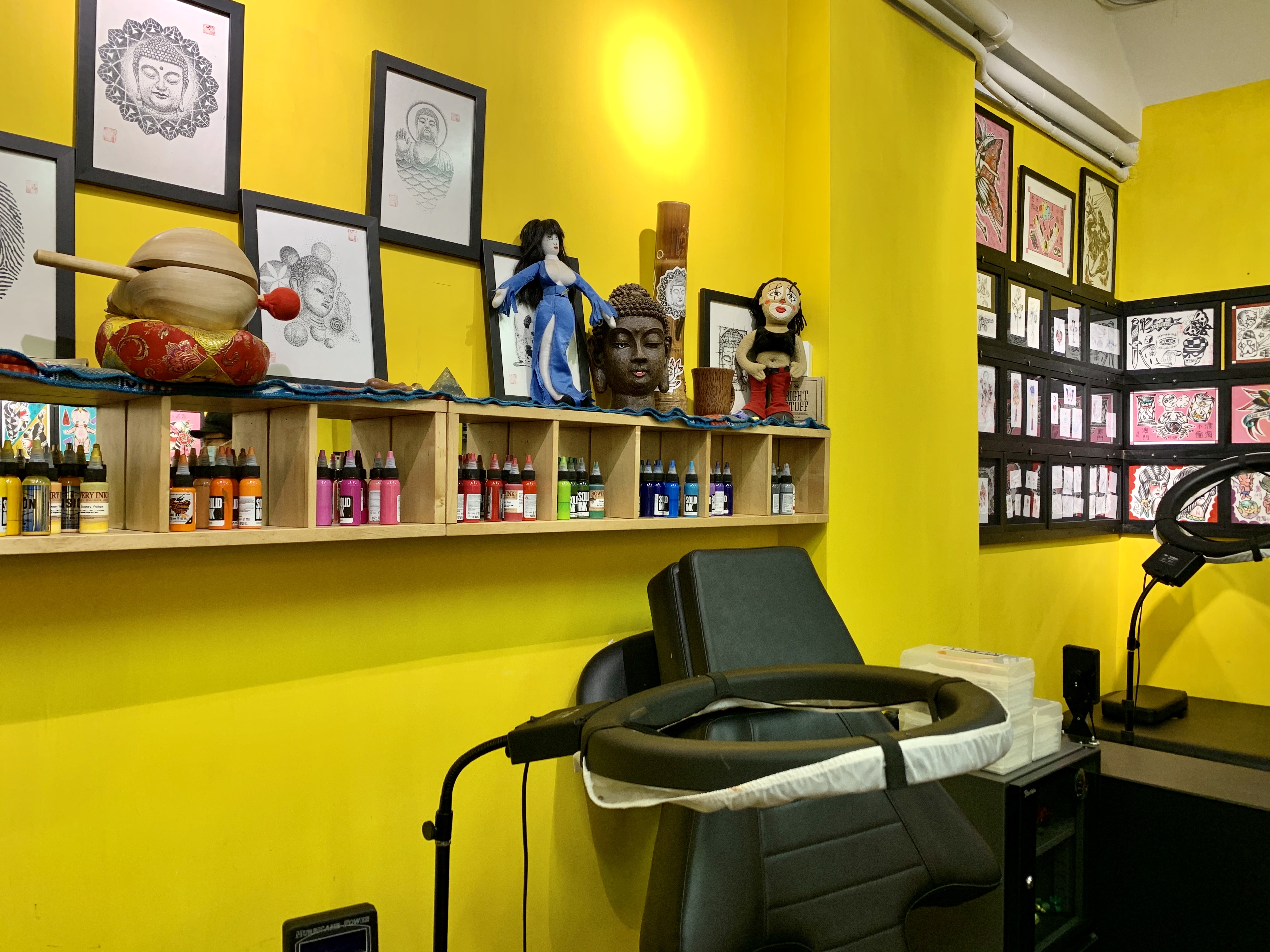 Back Street 22
One might not think so, but Kiang Wu has a lot of interesting shops and places, but also small and narrow alleys. That's precisely where Back Street 22 is located: Rua do Rosário, door number 22. Painted in bright yellow, the talented artists–mostly women–vividly chat and stand in the parlor, doing all sorts of things, including creating new designs on the atelier area and tattooing excited customers.
Owned by Baron and Helen, this parlor has more than five tattooers, all of them with different styles. Realistic, fine lines, illustration, and calligraphy are major players here, so if you're a fan of these styles, head here! Back Street 22 offers both full color and also black and white tattoos and you'll be able to see them at their Instagram @backstreet22tattoo.
Opening hours: Contact first for appointment
Price: Starting from MOP $800 (black and white), MOP $1,000 (full color)
Back Street 22 22 Rua do Rosário, Macau, www.facebook.com/backstreet22tattoo
Also read: Back Street 22: Where Local Tattoo Talents Come Together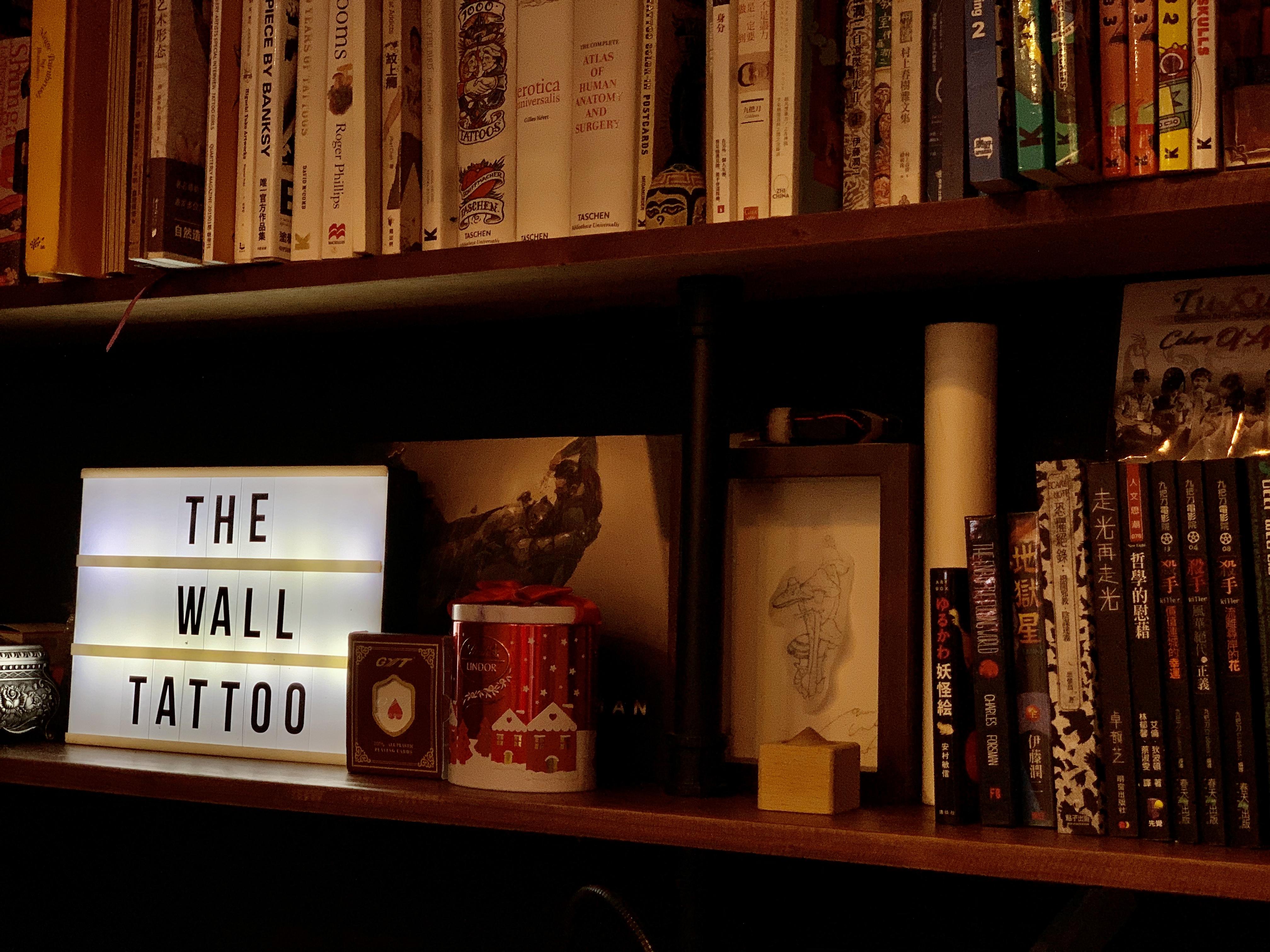 The Wall Tattoo
Situated in the chic and hip St. Lazarus area, The Wall Tattoo has several artists welcoming you, ready to have your skin decorated in the best of ways. These talented tattooers let you know what their styles are, so you'll only have to choose whose artistry you prefer to have permanently. Choose from Chinese calligraphy to blackwork, fine lines, and other oriental drawings you might fancy!
Have you seen those beautiful, delicate tattoos of cute animals and nature aspects? Or a grand piece of calligraphy with your favorite quote or name? Perhaps you have a specific idea in mind that you couldn't put on paper. So why not head to The Wall and have them put your thoughts onto your body?
Opening hours: Daily, 2:00pm–9:00pm
Price: Starting from MOP $1,000 per tattoo
The Wall Tattoo 24A Rua de S. Roque, Edif. Hou Ki, Macau, +853 6663 7941, www.facebook.com/thewalltattoomacau
Tags
Related Posts