Flowers have a magical way of bringing love, light, and hope to our lives. Both the act of giving and receiving it communicates the deepest of our emotions. And for us personally, who doesn't like getting a bunch of blooms? It makes us feel appreciated and it's the perfect gift for any occasion. Macau is teeming with talented florists and beautiful flower shops where you can find creative arrangements. Whether you're looking for whimsical, romantic or unique floral designs, we've compiled the best places in Macau for the freshest and fragrant flowers for all the special celebrations in life.
Rotunda de Carlos da Maia
(See featured image above)
Thinking of buying inexpensive blooms for your home or probably want to do a DIY bouquet? Not a shop per se but the best place to source fresh flowers in Macau is at The Three Lamps District where you'll find several street vendors lined-up in a section near the roundabout. You'll find the business operations from around 8:00am to 4:00pm daily but we suggest you visit early of course. This is one of the most economical places in Macau to grab fresh flowers. Go for a stroll and find out for yourself!
Three Lamps District Rotunda de Carlos da Maia, Macau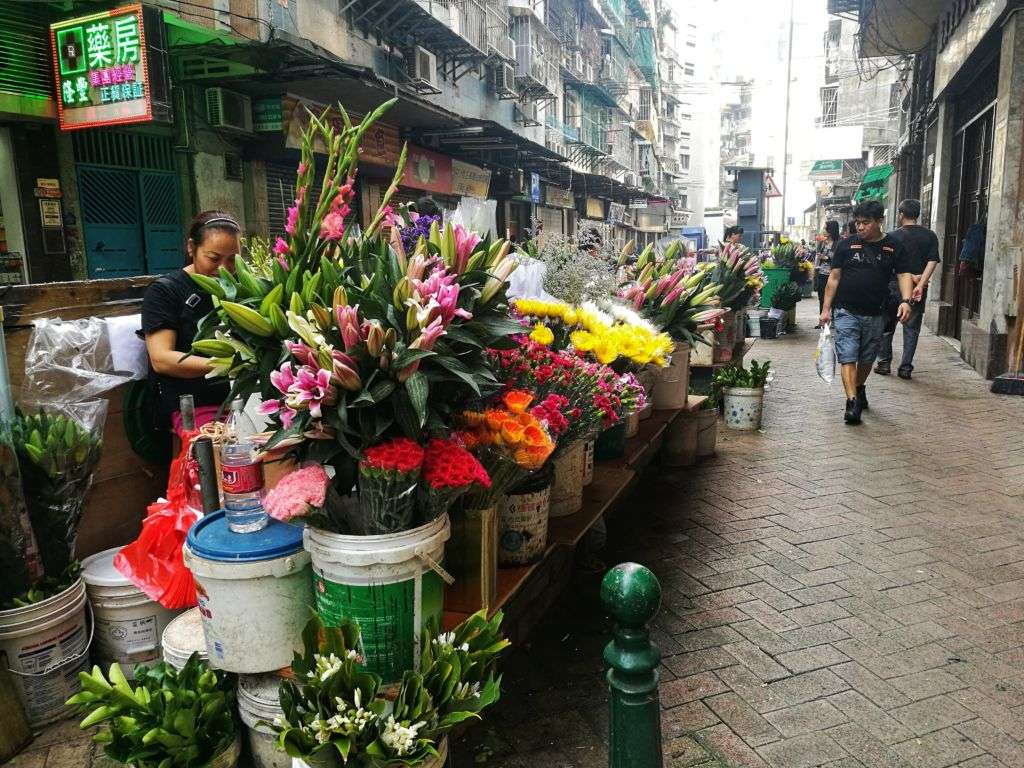 Rua da Praia do Manduco
One of Macau's hidden gems when it comes to beautiful options of flowers in the metro is the vibrant street of Rua da Praia do Manduco. A firm favorite by many residents for their daily dose of florals at home, you'll find colorful options to suit every mood. It's also convenient because as you stroll around the area, you'll also be able to explore fruits and vegetables which is a win-win for us. It's a total feast for the senses and the street vendors are usually well-stocked from 8:00am to 4:00pm every day.
Rua da Praia do Manduco Barra, Macau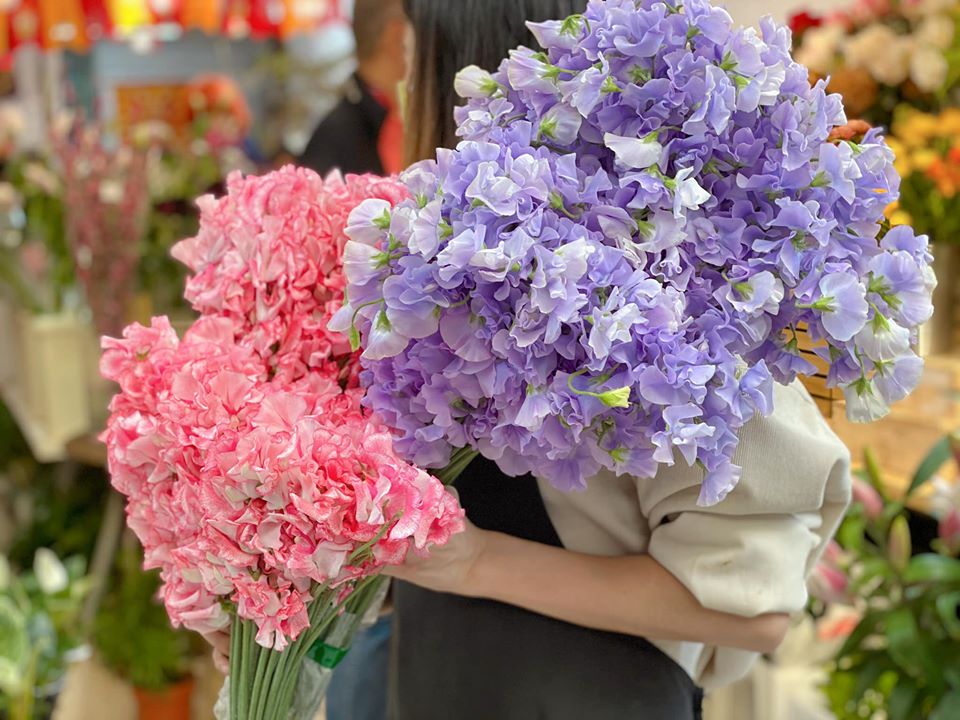 Autumn Ocean Flower
If you're looking for a flower shop with affordable options that don't compromise on beauty and quality, Autumn Ocean Flower is the best place to go in Macau. There are plenty of arrangements to choose from. The owners source their products from all over the world so there's no lacking for those seasonal blooms. Many customers also buy dried flowers. We love that they sell big quantities, but also smaller ones, for those looking to mix different textures and colors.
Autumn Ocean Flower GF, Block I, Kam Lei Loi Building, 24 Rua de Fernão Mendes Pinto, Macau, +853 6885 8210
Aflorista
Surround yourself with beautiful blooms literally at Aflorista. Located in the cozy street of St. Lazarus Parish, this charming flower shop offers flower bouquets and decoration services for any event big or small. They also organize floral workshops for anyone interested in the florist craft. We adore their banquet arrangements in particular that brighten up any affair. Besides fresh flowers, they also have preserved and dried flowers. They have another location on Rua Nova de S. Lázaro that sells naturally-looking silk flowers. Aflorista affirms the high-quality of silk flowers as well as bouquets of fresh flowers they offer. It would be remiss not to bookmark their page for your next special occasion.
Aflorista (fresh flowers) 12A Avenida do Ouvidor Arriaga, Macau
Aflorista (silk flowers) 20A Rua Nova de S. Lázaro, Macau, +853 2855 0652, www.facebook.com/afloristamacau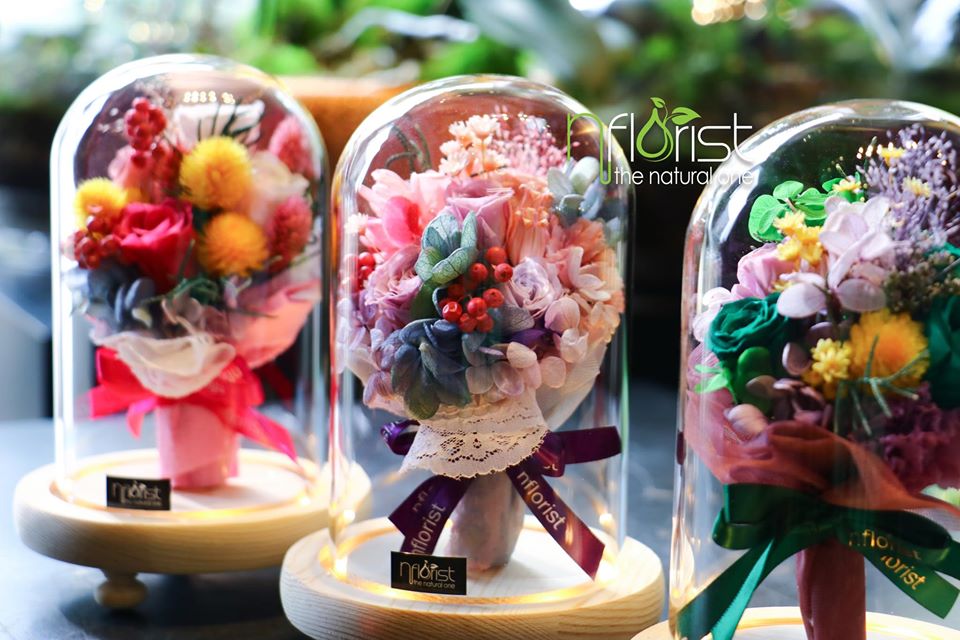 nFlorist
nFlorist is not just a flower shop in the city but a breath of fresh air when it comes to greenery. This boutique specializes in flower designs and with several shops throughout the city, they are one of the trusted suppliers in Macau. Fresh flowers are guaranteed every day. We also love the wide array of plants that guests may buy and take home or gift to someone special. And apart from that, they also provide flower catering services for hotels and other properties, private parties, and all kinds of events. It's also worth noting that you can find bouquets or preserved flowers for your loved ones during special occasions at nFlorist. They have professional floral artists from Taiwan who are extremely talented. For more information and updates, check out their Facebook page. 
nFlorist GF Wan Yu Villas, 92 Alameda Dr. Carlos d'Assumpção, NAPE, Macau,
+853 2822 5622, www.facebook.com/nflorist.mo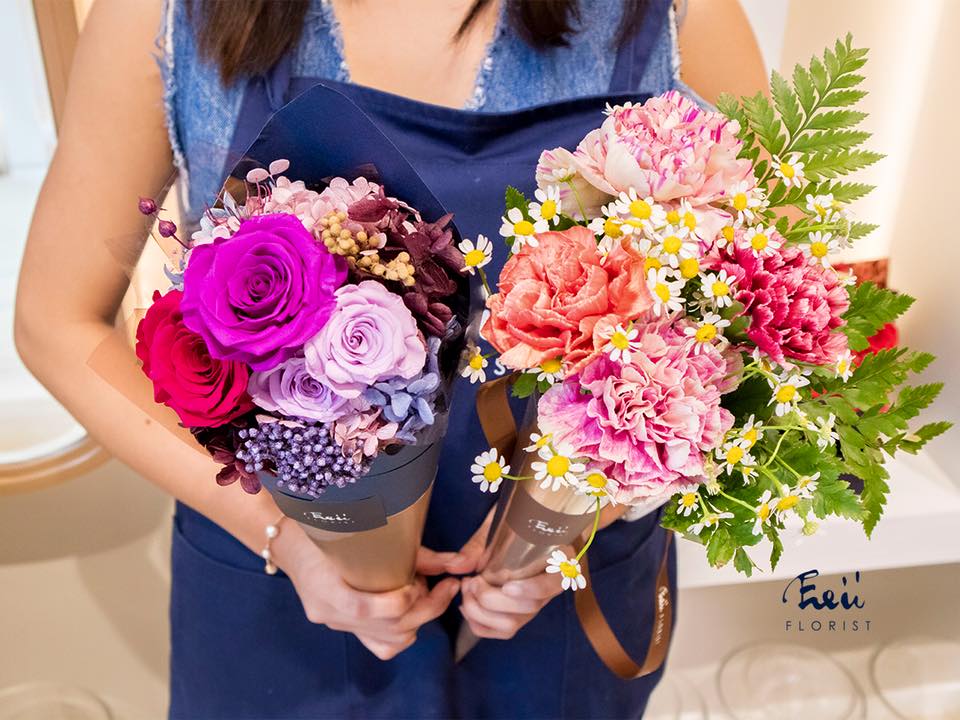 Eeii Florist
If you're looking for something quite different and avant-garde when it comes to bouquets, Eeii Florist is your best choice. We absolutely love the free-spirited approach to their sophisticated designs. Their Instagram page is a must-follow for stunning photographs of blooms to lift up your day. They do customization of floral arrangements and they are committed to high-quality and storytelling of floral works. Their creativity echoes from the idea of design to the packaging and shipment. You can trust this business for gifts, design and events of all your flower needs and they have free consultation too. The staff are always friendly and extremely talented in the art of florals and you'll be able to see their work on their Instagram @eeiiflorist.
Eeii Florist  Avenida do Governador Jaime Silvério Marques, 335, Edf. Jardim Fu Tat, Macau, +853 28724313, www.facebook.com/Eeii.Florist.Macau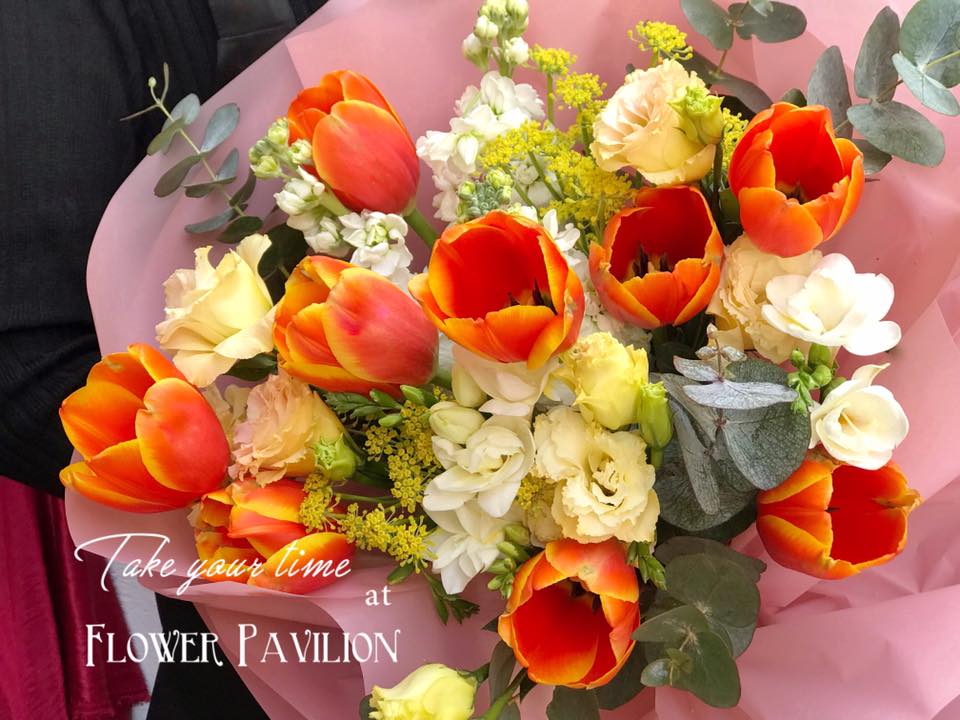 Flower Pavilion
One of our go-to Macau shops for all kinds of celebrations requiring blooms is Flower Pavilion. You can order bouquets and flower baskets for all kinds of occasions. They also offer the design of wedding venues both indoor and outdoor. With various options and packages, they have competitive prices to match every budget and style. This dependable supplier of flowers is adept at creating unconventional floral arrangements that are both modern and unique. Is it your best friends' birthday, your sister's bridal shower or even your own wedding? Planning and booking has never been this easy at Flower Pavilion.
Flower Pavilion Rua de Pedro Coutinho 9, Macau, +853 6307 9990, www.facebook.com/flower.pavilion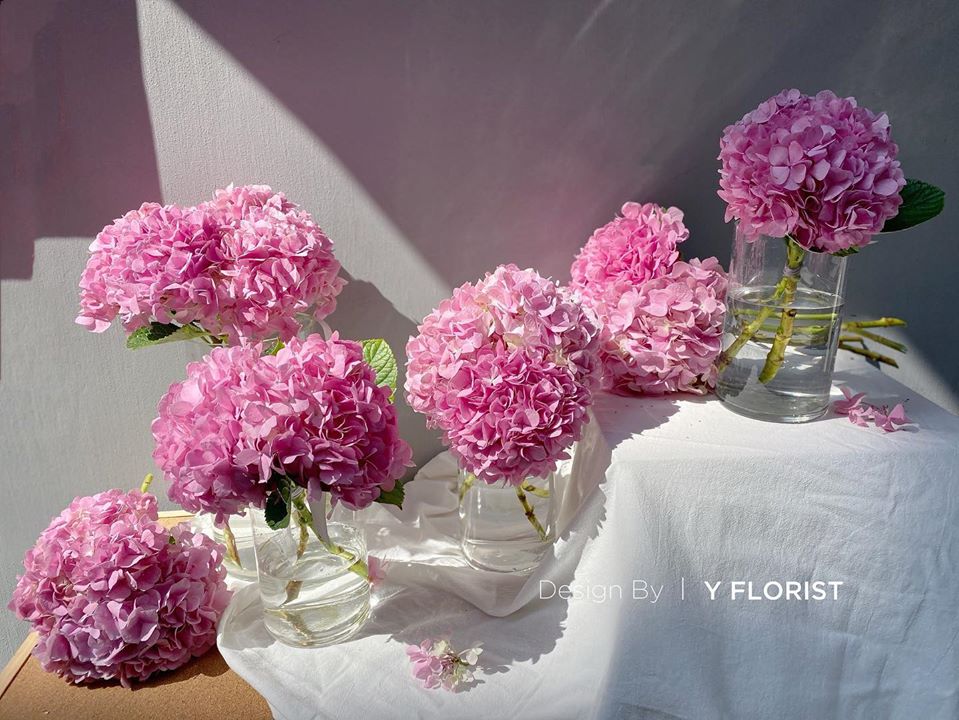 Macau Y Florist
An epitome of a floral feast can be found at Macau Y Florist. We follow their Facebook page for all the visual pleasures that flowers bring. And they post constantly, a stream of images that feature stunning bouquets and flower arrangements. Their creations are both fanciful and romantic, and will never disappoint. Alongside bouquets, floral centerpieces for your home or office are also available at this elegant location. You can explore splashes of color, consistency and sheer beauty with designs by Y Florist. It's the most extraordinary present anyone could ever receive and will make them feel truly special.
Macau Y Florist +853 6662 4444, www.facebook.com/macau.yflorist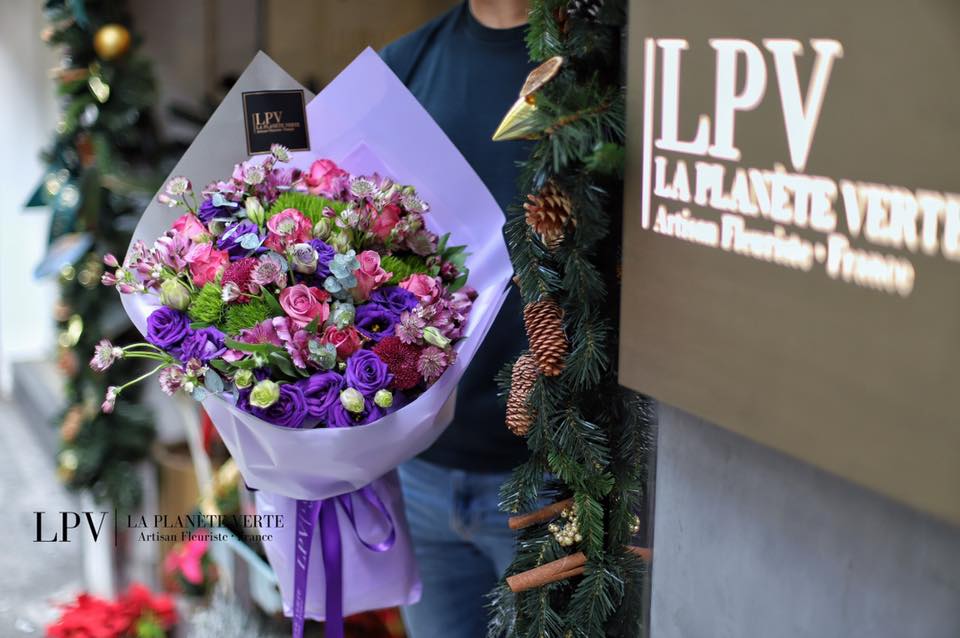 La Planete Verte
La Planete Verte is not your ordinary flower shop. A true floral purveyor will immediately sense the wow factor both in their shop and their creations. Bespoke floral arrangements are always delivered on time, so whether you're looking for a small gift or a large scale installation for an event, they have plenty of options.
La Planète Verte also known as LPV echoes a French-style that is easy to fall in love with. The shop has florists from France and professional florists who studied in France. They constantly use imported flowers from various countries to cater to various celebrations and floral works. They do weddings, corporate events, anniversaries and more. Presentation is their key focus and their products a stand-out at every affair.
La Planete Verte Rua de Pedro Coutinho 11, Macau, +853 2852 5002, www.facebook.com/LPVMACAU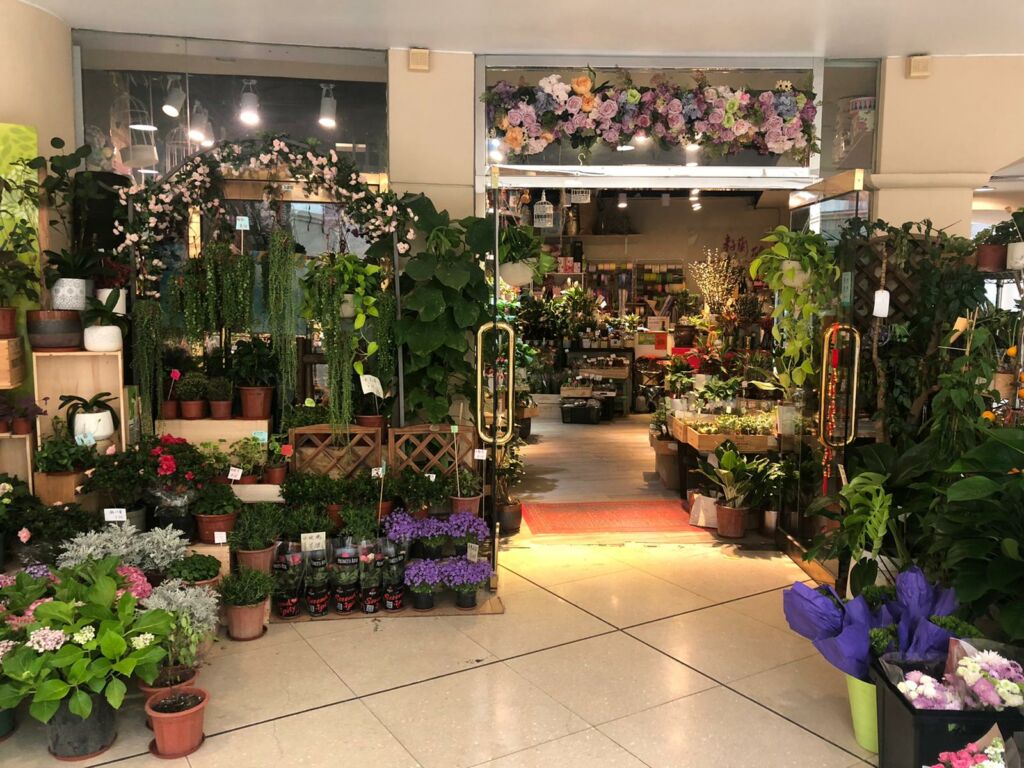 Macau Orchid Florist
There's only one place in Macau that sources sensational orchids and that's Macau Orchid Florist. They have two shops in the city that's perfect for all your flower or plant needs. We also love their comprehensive website and fast delivery service. It's easy to navigate their page with price options to suit every budget and occasion. If you're looking for something quite different and avant-garde, you'll find artistic compositions but if you prefer simple and sincere, they have that style as well. Bookmark their page on your browser stat!
Macau Orchid Florist Shop AM, G / F, Cinda City, Tenjin, Macau
Macau Orchid Florist Room 326, 3F, Ocean Plaza, Taipa, +853 28389296, www.orchidflorist.com.mo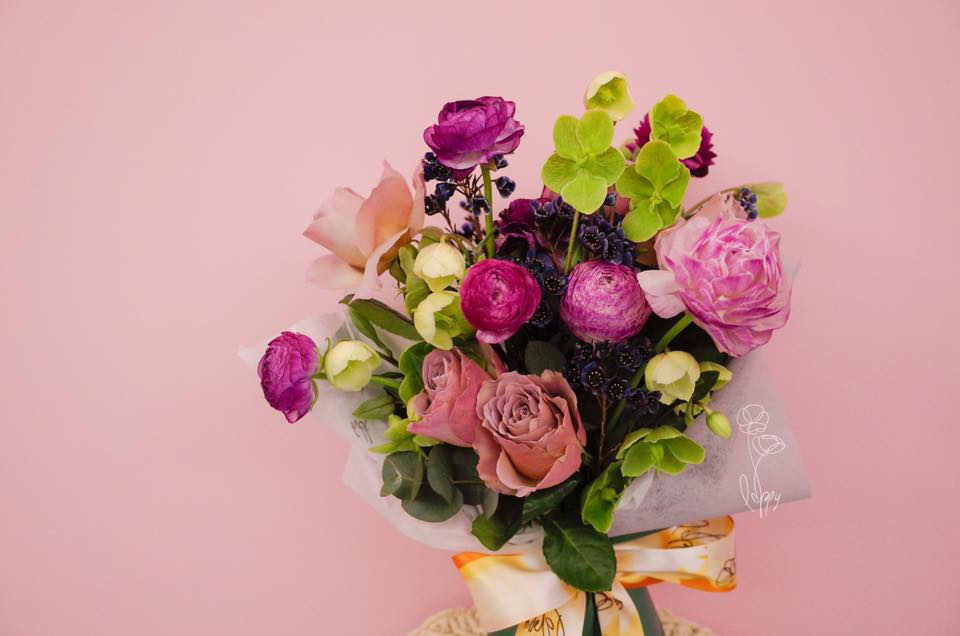 Poppy Floral Studio Macau
With a name like Poppy Floral Studio, they definitely need to be on our Macau floral shop list! Romantic bouquets are made even more special at Poppy Floral Studio Macau. Bright or pastel-colored combinations, they present bouquets just like how you see them in romance films. The array of flower arrangements, bridal bouquets, and more are sure to make you giddy with delight. They are open to all ideas and will make your creative ideas come to reality.
We've also been recently stalking their Instagram @poppystudiomacau for serene inspirations of macrame lace knots. It's the perfect wall decoration made using ancient weaving techniques. Oozing with creativity and functionality, this knotting technique combines plants and a tranquil ambiance ideal for your home and comfort spaces.
Poppy Floral Studio Macau Avenida da Amizade 783-A, Edifício Xin Hua, Rés-do-Chão C, Macau, +853 6666 9973, www.facebook.com/poppyfloralstudiomacau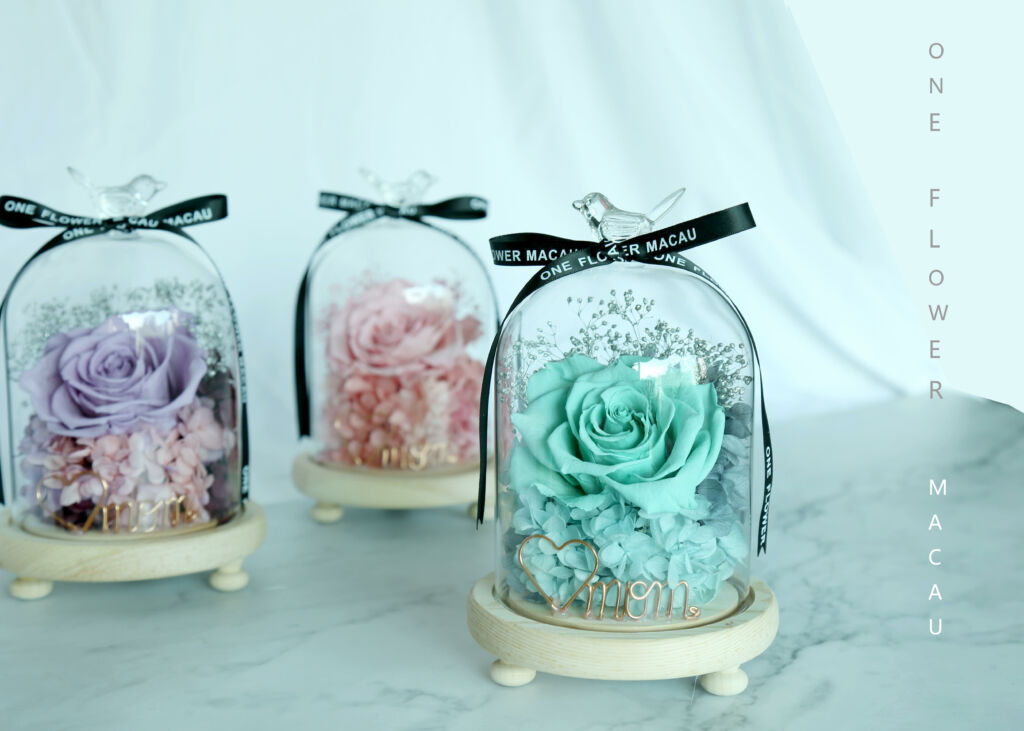 One Flower Macau
If you're looking for flowers that remind you of fairytales then One Flower Macau is the best choice. They're Macau's first certified preserved flower making studio and premium online flower shop aimed at promoting the artistic creation of Lecrin flowers, pressed flowers, and preserved flowers in a more personalized, creative, and environmentally friendly way. We love how they showcase flowers in a timeless and elegant way, perfect for all occasions. Whether you're looking for birthday gifts, wedding designs, flower workshops, or any events, they are reliable in executing ideas to make your floral vision come true.
One Flower Macau +853 6320 6363, www.facebook.com/oneflower.shop
This article was originally written by Avalyn Acland in November 2017 and updated by Apple Salangsang in April 2020.
Tags
Related Posts