Cantonese dim sum is a tradition that is still popular even in these modern times. It's a casual way to meet up for a bite with friends or family over something yummy! Not only are these delicate dishes flavorful, but the places where you can enjoy them are so stylish! Of course, you can eat dim sum all around Macau, Hong Kong, and southern China, but today we visit one of our favorites–Long Wa Tea House near the Red Market. This is one of three remaining traditional tea houses in Macau, and it is like stepping back in time to Macau in the 1960s. From the green and yellow decor to the handwritten menu, every detail transports us to Macau of yesteryear.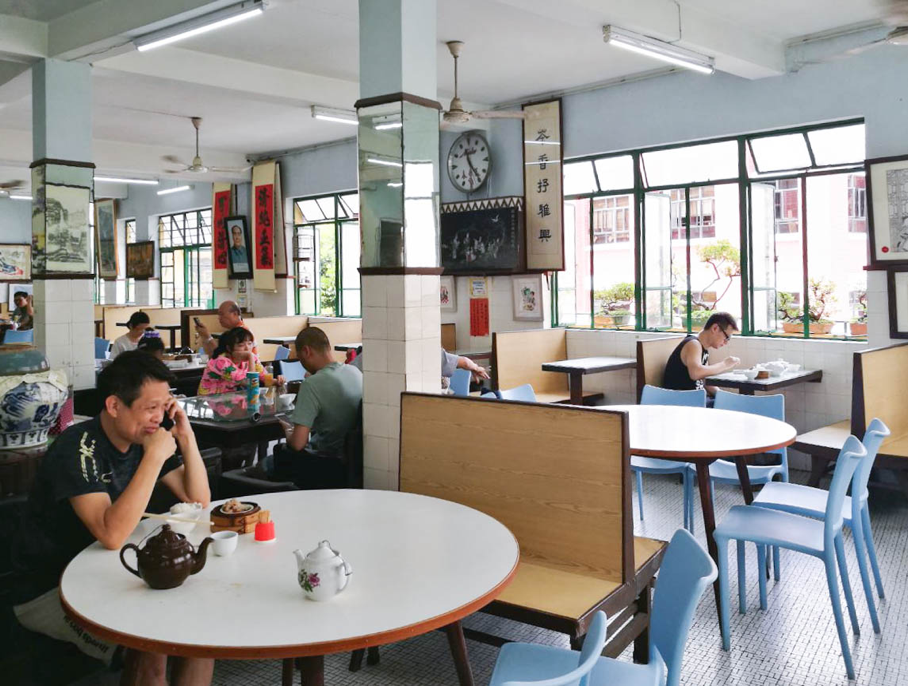 Come early to secure a nice window seat for yourself and observe the interactions between the locals in the morning. See old couples reading the newspaper, bird lovers gathering around, and also tourists checking out the antiques and Chinese calligraphy collected by the owner.
Tea to go with your dim sum
First, choose your tea. Some of the common options are jasmine, Pu-Erh, Iron Buddha and Oolong. While jasmine and Oolong tea are easy-to-drink green teas, if you want to try something different, Iron Buddha is a nice option. Your tea will come with a bowl of water too, but please don't drink the water! It is for you to rinse the bowls, cups, and chopsticks.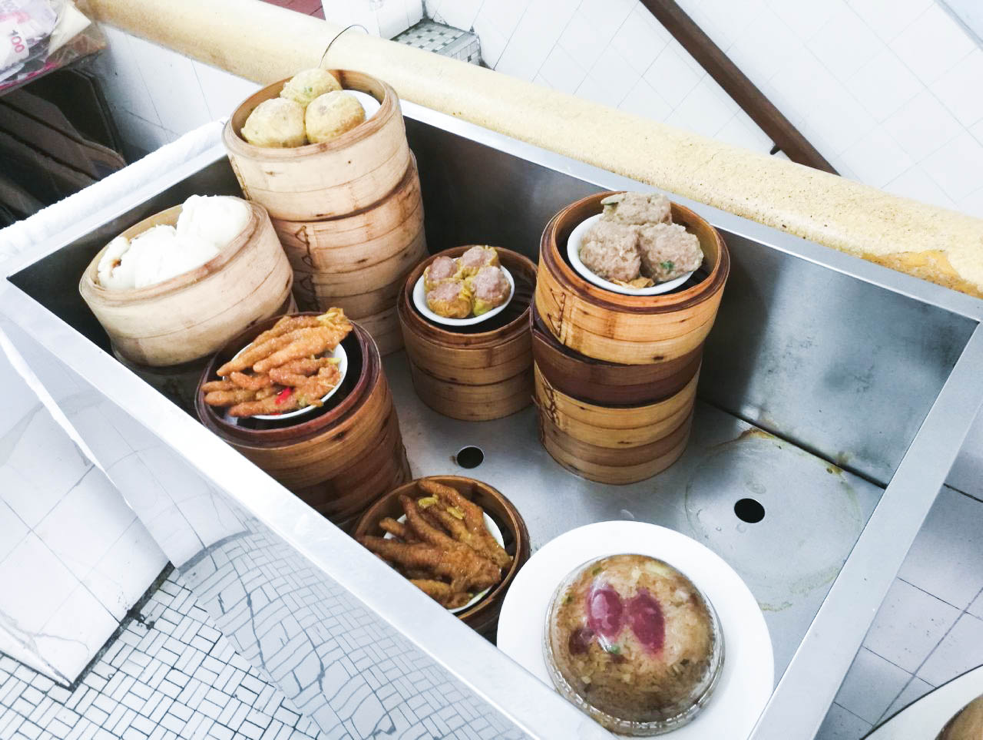 What to order
There is a small menu on the table, but you can actually just grab any dim sum from the trolley next to the staircase. One of our go-to options is siu mai–a steamed dumpling with pork and sometimes mushroom wrapped inside. Steamed meatball is another one of our favorites. It is made with minced beef and water chestnut to give it a special texture that differs from Western meatballs. To prevent the bottom of the meatballs from sticking to the dish, there is usually a thin layer of tofu skin. We also love dim sum-style pork ribs. The way they steam the pork ribs here maintains the tenderness without losing any flavor.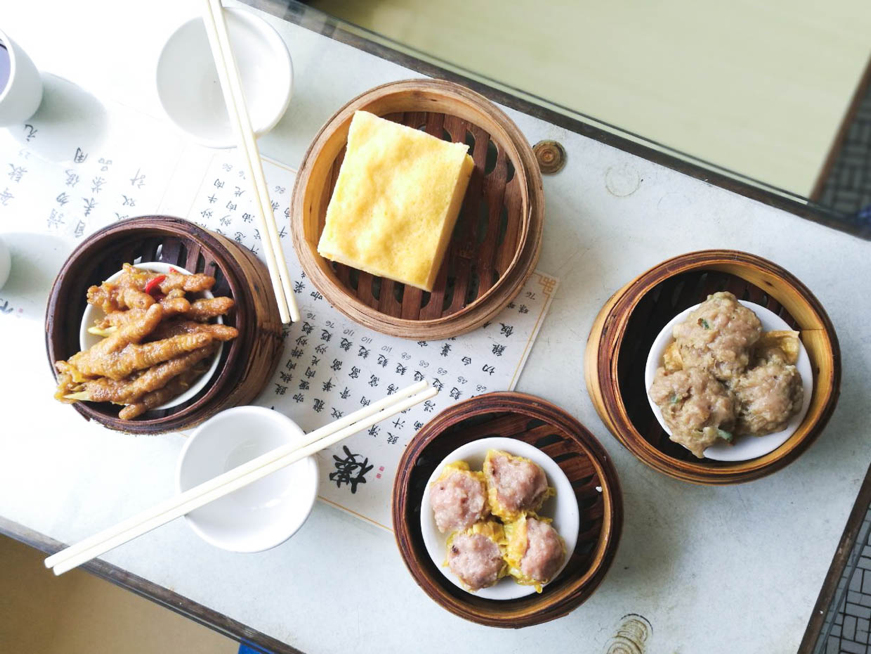 A dish that might be puzzling for some foreigners is chicken feet. In Chinese, they are often called "phoenix feet", and it is one of the specialties of southeastern Chinese cuisine. Older locals believe that eating chicken feet will give you stronger bones and muscles.
The unassuming-looking yellow steamed cake is actually full of fragrance and texture. In Chinese, some people call it the Malay cake, however, there isn't much evidence to support the origin of its name. Some say that this dish was a variation of cake in a British afternoon tea set, brought after the colonization of Malaysia. Nevertheless, this cake is a great dish for your dim sum table.
Located right next to the Red Market since 1962, Long Wa Teahouse has long been a popular place for morning and afternoon tea for the locals. Look for the pastel yellow building and follow the stairs up to 1960s Macau. 
---
Opening hours: Monday–Sunday 7:00am–2:00pm
Long Wa Teahouse 3 R. Norte do Mercado Alm. Lacerda, Macau, +853 2857 4456 (no booking is required)
Tags
Related Posts