Macau is not the grastronomic city for nothing. Every nook and corner of the island city is shaping up to its foodier fervour. If you happen to be around Horta e Costa area, or as locals call it "Go Si Dak" in Cantonese and are looking for some great bites to eat, check out what's on our radar in this district.
M2 Kitchen
(See featured image)
M2 Kitchen is a floral escape into a beautiful balcony located on the third floor of Ocean Mall. This location is perfect for a first date, lovely brunch with friends or afternoon tea. We often come here for lunch and have their spaghetti with cream sauce and soft shell crab. We like how they balance the delicious crunchy texture of the soft shell crab with the subtle and humble cream sauce on the pasta. Try their bbq mustard seed lamb chops where umami flavor and tanginess of the marinade sit perfectly on the chops making it a delicious meal. For desserts, we loved their cheesecakes and couldn't decide between key lime cheesecake and red velvet, so we tried both.
M2 Kitchen Avenida do Conselheiro Ferreira de Almeida 88B-90C Ocean Mall 3F, Macau, +853 2852 2821, www.facebook.com/M2-Kitchen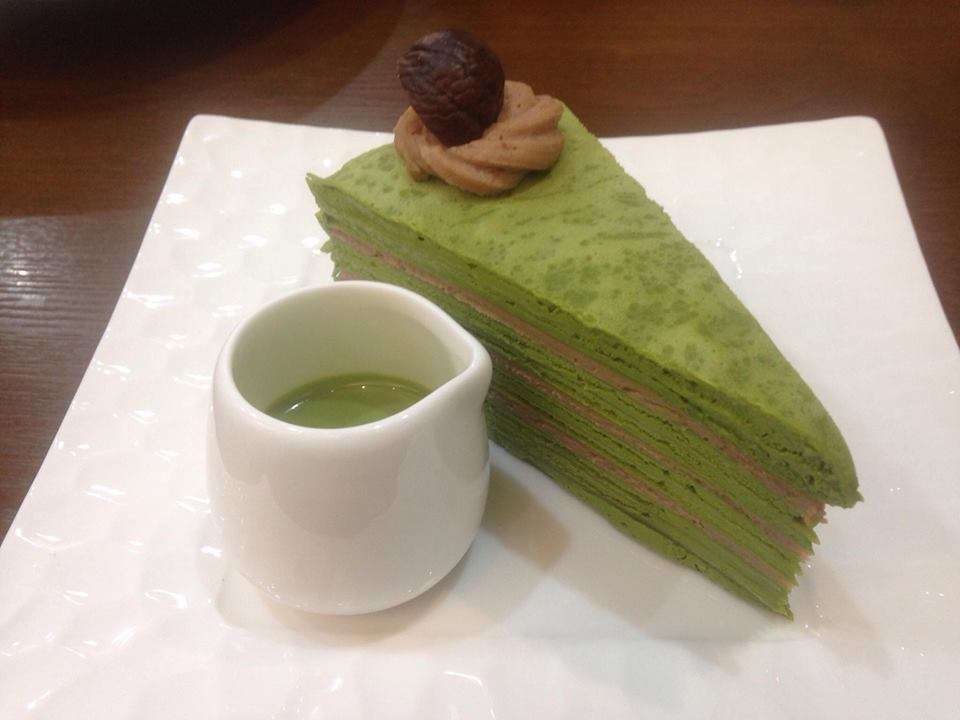 Mr. Lady
A lovely and petite cafe suitable for both the ladies and gentlemen (hence their cafe name) serves everything fresh and they only have a limited amount for the day, so you'll see how packed the place gets. If you're craving something savory, we recommend their linguine and scallop with spinach sauce and a side of chicken wings with honey citron. Not your normal mix of dishes but their crispy chicken wings did not disappoint us.  Another reason why their cafe is super popular is their worth-the-wait fluffy pancakes. From honey soufflé pancakes with homemade whipped cream to mixed fresh fruits Japanese pancakes, you'll definitely have your "It's so fluffy, I'm gonna die!" moment. The texture is just right and they just simply melt in your mouth. We love the matcha chestnut millet crepes that are filled with chestnut puree instead of whipped cream. Love milk tea? Set aside the norm of the bubbles and coconut jellies and try their milk tea topped with ice cream for a tasty float experience.
Mr. Lady Avenida de Horta e Costa, 5-G, Macau +853 2852 6716, www.facebook.com/Mr-Lady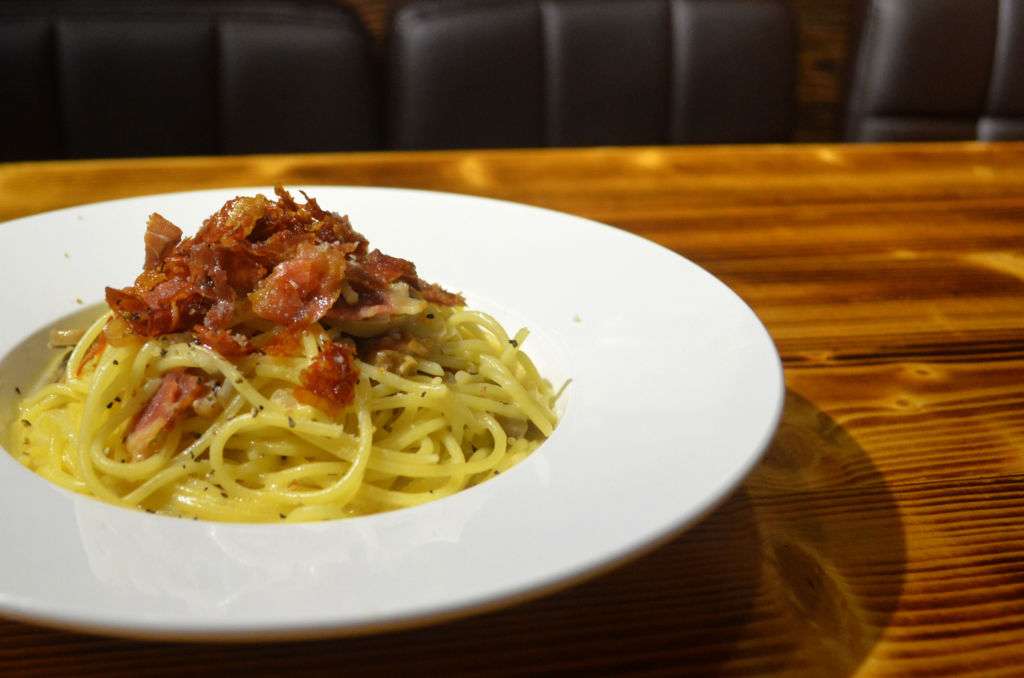 Lavish Gourmet
After a day of exploring sometimes all you crave is some comfort food and who doesn't love pizza? Thankfully, the team at Lavish Gourmet serves Italian-style whole wheat pizza made with beetroot to give it a healthier twist. We love getting their herbed pumpkin pizza, litchi mary pizza (Think classic margarita pizza with actual lychee bits…the sweetness of the fruit balances perfectly with basil) and of course their most recommended item, the truffle forest pizza. Easy to enjoy and wonderfully healthy. They also offer vegetarian dishes promoting Green Monday and other pasta dishes such as their parma ham pasta with cream sauce. But eating healthy doesn't mean you have to deny yourself some dessert. Try their egg bubble waffle with a smooth egg custard filling, we promise you won't be sorry.
Lavish Gourmet GF Keng Kwong Building, 29D Avenida do Ouvidor Arriaga, Macau, +853 2852 2539 www.facebook.com/lavishpizzamacau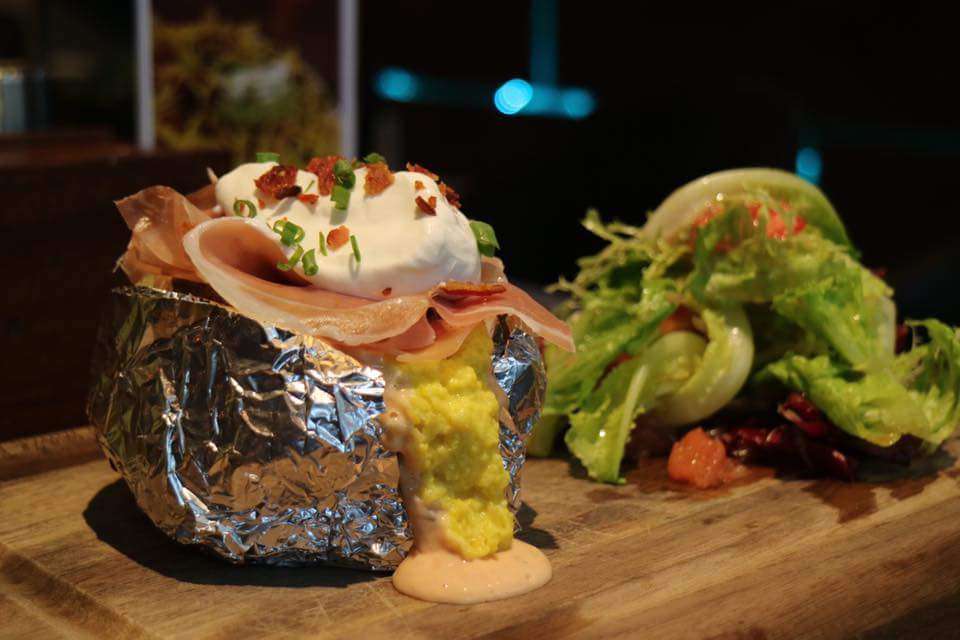 Amaze Bistro
Amaze Bistro is a spacious restaurant and bakery offering fantastic lunch set deals in a cozy and friendly environment. Their menu ranges from western food to a few Chinese classics. Their bakery is inside the restaurant and has a huge range of fresh bread, cakes, and snacks—perfect to grab when you are on the go. For appetizers, we like getting their Sicilian roasted garlic croutons, buttery and toasted, these croutons are the perfect finishing touch to any salad or soup or a simple snack on its own, just mop it away in vinaigrette and olive oil, yum! For mains, we simply love their spaghetti aglio olio, although it has one of the most basic pasta sauces, with just garlic and olive oil,  and a few red pepper flakes for heat, theirs is among the best in town. We also like the soft shell crab mango quesadillas. For drinks, their vinegar fruit soda; a tangy, refreshing beverage with a fruity punch was interesting. So were the hot drinks such as lady pink latte, sky blue latte and sakura latte, okra longan tea, and papaya tea for glowing skin. 
Amaze Bistro 27A Rua de Pedro Coutinho, Macau, +853 2877 5555 www.facebook.com/amazebistro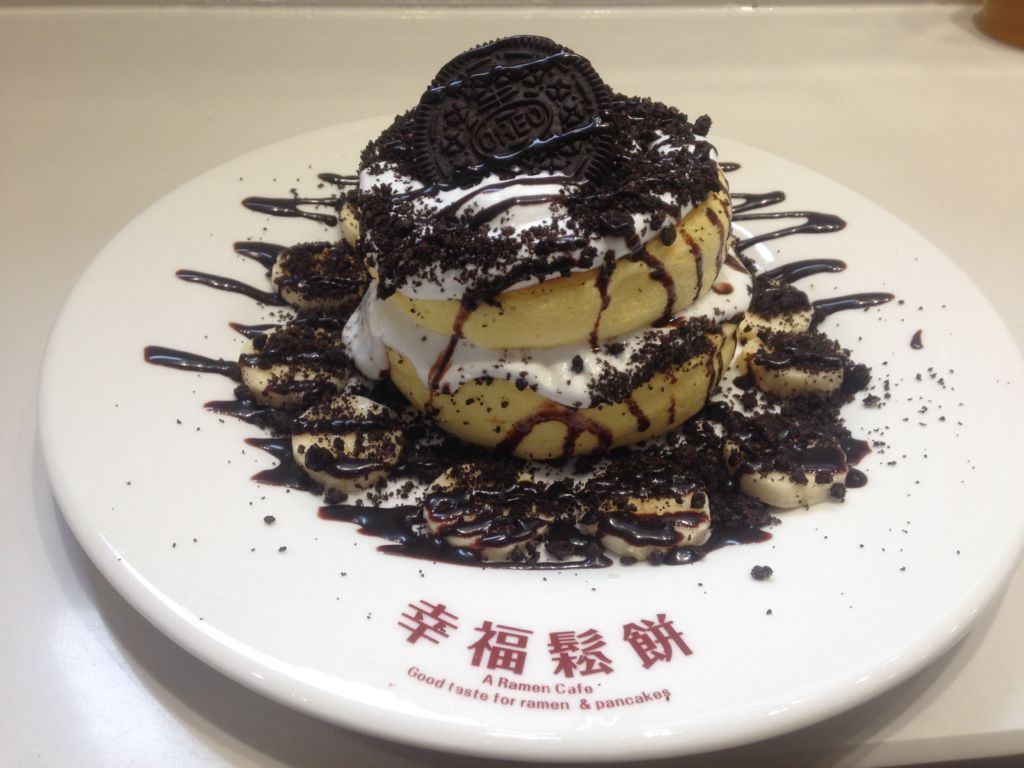 Ichiryu Cafe
Ichiryu Cafe is the place for you if you love Japanese ramen and souffle pancakes. They offer three choices of Gyokai (fish broth) signature ramen: Gyokai shoyu, Gyokai shio, and spicy shoyu ramen. They also serve hot tea drinks such as furano lavender tea, cool drinks like sakura cola, vanilla ice cream cola, and sangria apple juice. We like their oreo chocolate with banana pancake and we'll definitely come back to try their caramel and sea salt pancake or the sweet potato version. Airy, fluffy and delicious!
Ichiryu Cafe 51 Rua de Pedro Coutinho, Macau, +853 2852 5263 www.facebook.com/ichiryu.cafe/
---
If you're looking for some local style bites, check out our Street Snacks in Red Market and Horta Costa Area.
Share
Tags
Related Posts