Every nook and cranny of our bustling island city is living up to its foodie fervor and has lots of places to try out. If you happen to be around the Horta e Costa area–or as locals call it "Go Si Dak" in Cantonese–and are looking for places to grab a bite, check out what's on our radar in this district. We've included local eateries and some spots serving Western dishes such as pasta, sandwiches, pizza, and more. Looking for a healthy poké bowl? Or perhaps yum cha at one of Macau's oldest Cantonese tea houses? They're also close by! Read on and find out the best places to have something delicious in Horta e Costa.
Long Wa Tea House
(See featured image above)
Now one of the oldest yum cha houses in Macau, Long Wa is very famous and popular amongst the locals. Located behind the Red Market, its interior is very beautiful and has remained almost unchanged since the beginning, when it first opened, in the 60s. It opens really early in the morning, serving freshly made, steaming dim sum delicacies–BBQ pork sweet buns, meat dumplings–but also stir-fried noodles with meat and more. There's no English menu, but the owner speaks a bit, so try ordering through images on your phone or by looking at the tables close to you. Old pictures hanging on the walls, opened windows with birdcages slowly swinging, and bright green balcony grids overlooking the Red Market with bonsais in the veranda–time travel, that's what this place is.
Opening hours: Daily, 7:00am–2:00pm
Long Wa Tea House 3 R. Norte do Mercado Alm. Lacerda, Macau, +853 2857 4456
Also read: Go Back to 1960s Macau at a Traditional Tea House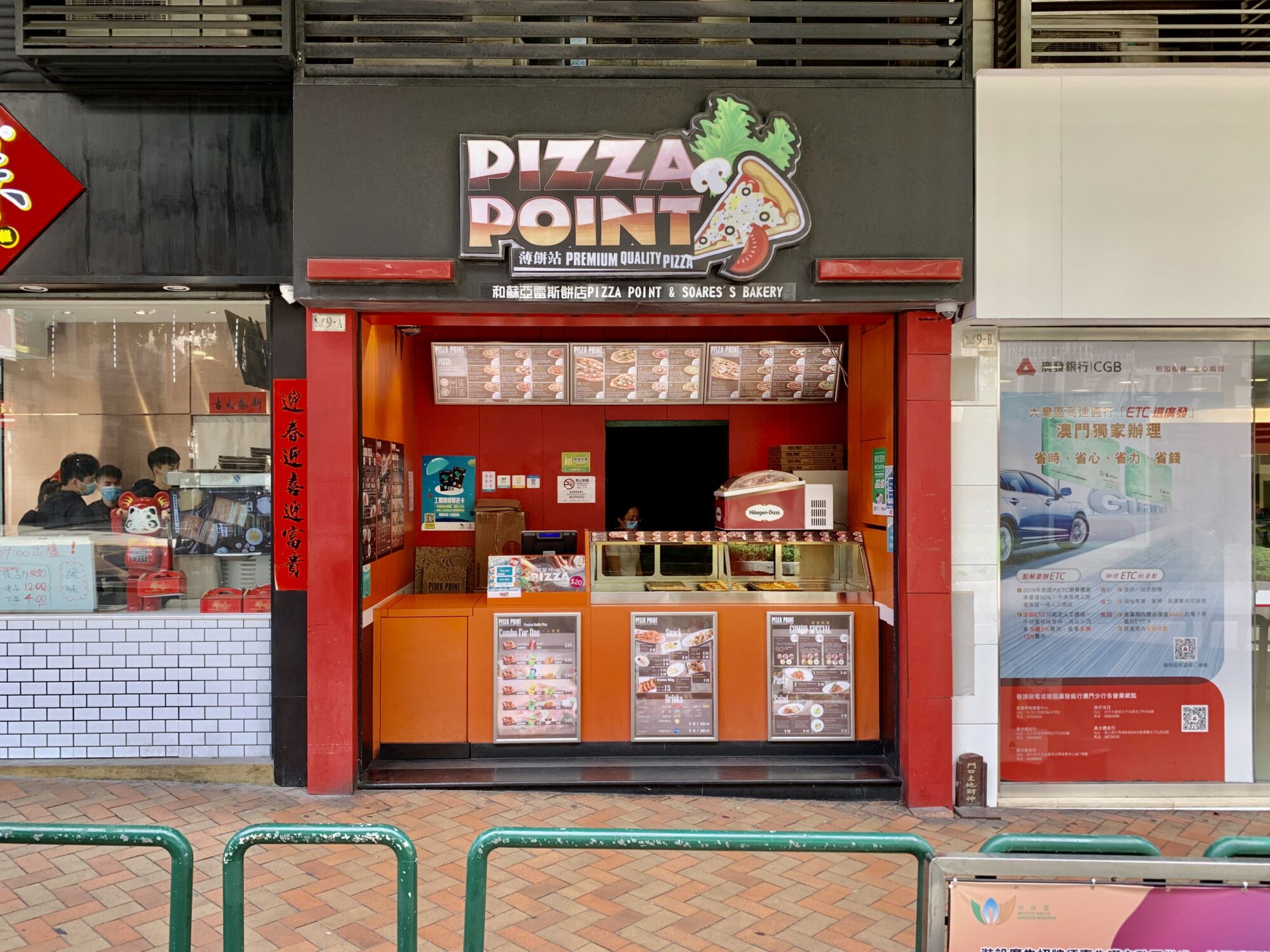 Pizza Point
Not exactly a sit and chat kind of place, Pizza Point is still one of our favorite places to order from! With homemade pizzas and some pasta, this is a great spot to head to for a slice (or maybe ten!). Out for your lunch break and craving for comfort food? Look no more, because Pizza Point always has several pizza flavors in the making so you can choose a different one every day. Besides, it's affordable and a great option for a quick meal and, of course, Pizza Point also delivers, making it a great choice for a pizza party at home in your pajamas!
Opening hours: Tuesday–Sunday, 11:00am–10:00pm
Pizza Point 9A Avenida de Horta e Costa, Macau, +853 2855 3100, +853 63260799 for WhatsApp, www.facebook.com/Pizza-Point-Macau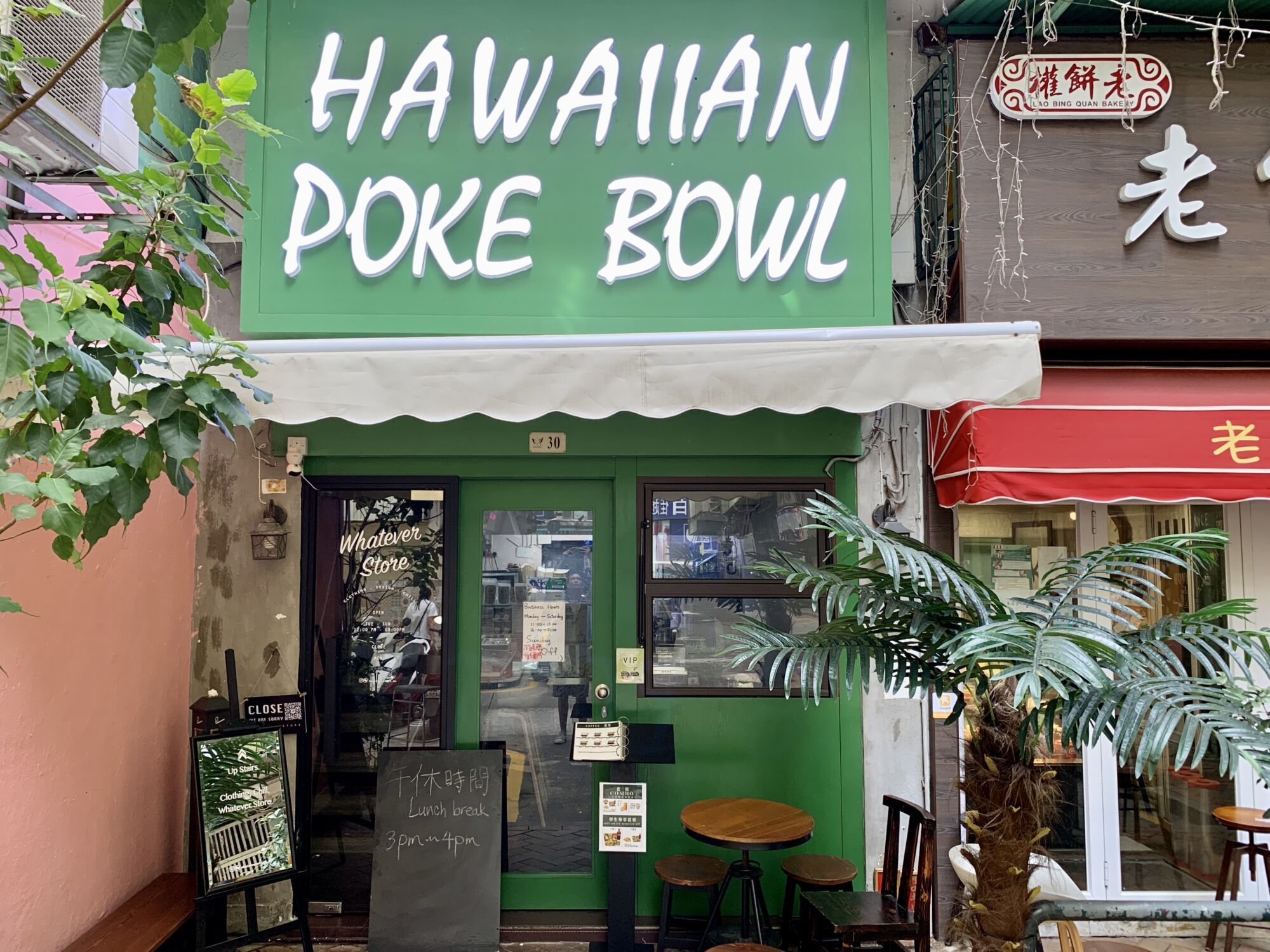 Hawaiian Poke Bowl
Looking for a healthy choice in the Horta e Costa area? Hawaiian Poke Bowl offers precisely that and with a lot of choices! With chicken and fresh vegetables, salmon, or tuna, there are so many varieties one will find it difficult to decide. Well, we have the perfect solution: just order two or three different ones and share it with your friends and family. After all, what better way to make the little ones eat veggies than with a bunch of colorful and tasty ingredients? They also have a small table outdoors, allowing guests to dine with a breeze during the cooler Macau days.
Opening hours: Tuesday–Sunday, 11:00pm–9:00pm
Hawaiian Poke Bowl 46 Pátio da Eterna União, Kam Fung Design & Production, Macau, +853 6597 2785, www.facebook.com/HPB.MACAU
Read more: Where to Get Poke Bowls in Macau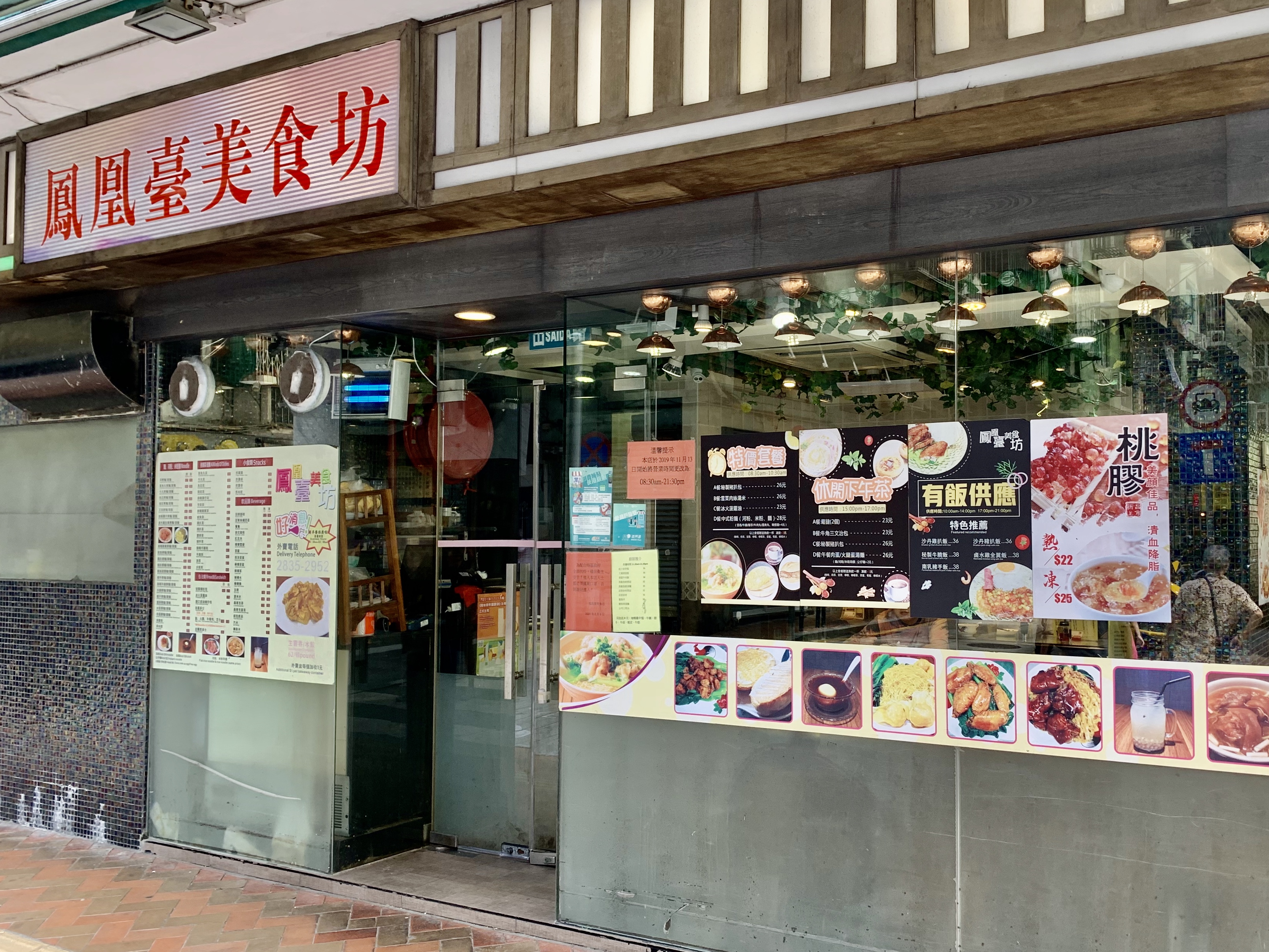 鳳凰臺美食坊
One of the best wonton noodle soups we've had so far. Set on a quiet street right in the start of Horta e Costa avenue, this local eatery is usually full during lunch hours. However, if you're into noodles mid-afternoon, head there and you'll find a nice table close to the window waiting for you! They also serve other items, such as sandwiches and deep-fried wontons, which are also amazingly made, great to order as a snack. After that, buy some Macau-style waffles from the joint right in front and best yet, you've just had a fulfilling meal for less than MOP $60!
Opening hours: Daily, 8:30am–9:30pm
鳳凰臺美食坊 41 Rua do Almirante Costa Cabral, Macau, +853 2835 2952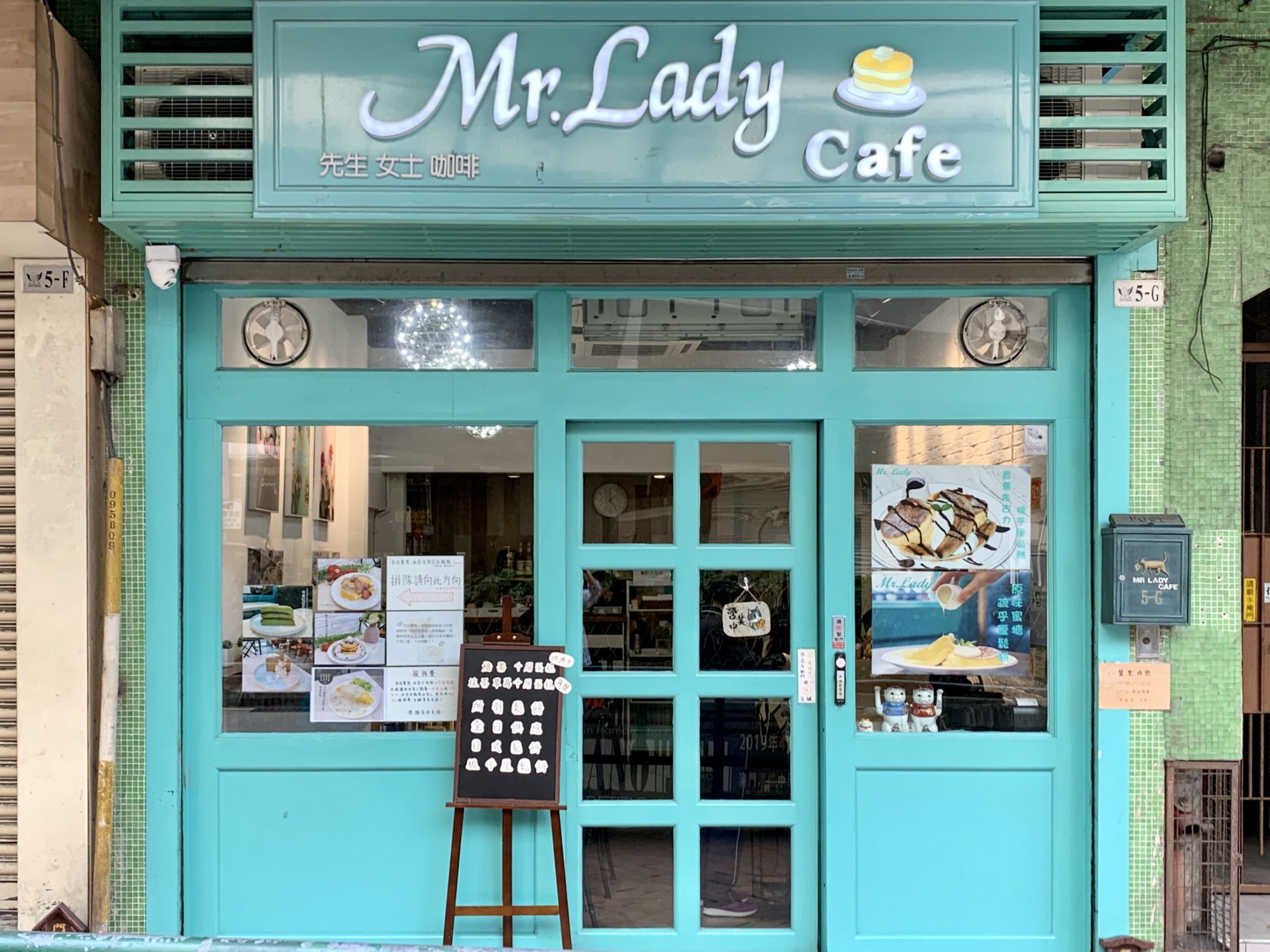 Mr. Lady
A lovely and petite cafe suitable for both the ladies and gentlemen (hence their cafe name) serve everything freshly made and they only have a limited amount for the day, so you'll see how packed the place gets. If you're craving something savory, we recommend their linguine and scallop with spinach sauce and a side of chicken wings with honey citron. Not your normal mix of dishes but their crispy chicken wings did not disappoint us. Another reason why their cafe is super popular is their worth-the-wait fluffy pancakes. From honey soufflé pancakes with homemade whipped cream to mixed fresh fruits Japanese pancakes, have them with a side of milk tea!
Opening hours: Daily, 12:00pm–8:00pm
Mr. Lady 5G Avenida de Horta e Costa, Macau +853 2852 6716, www.facebook.com/Mr-Lady
Also read: Great Places for Pancakes in Macau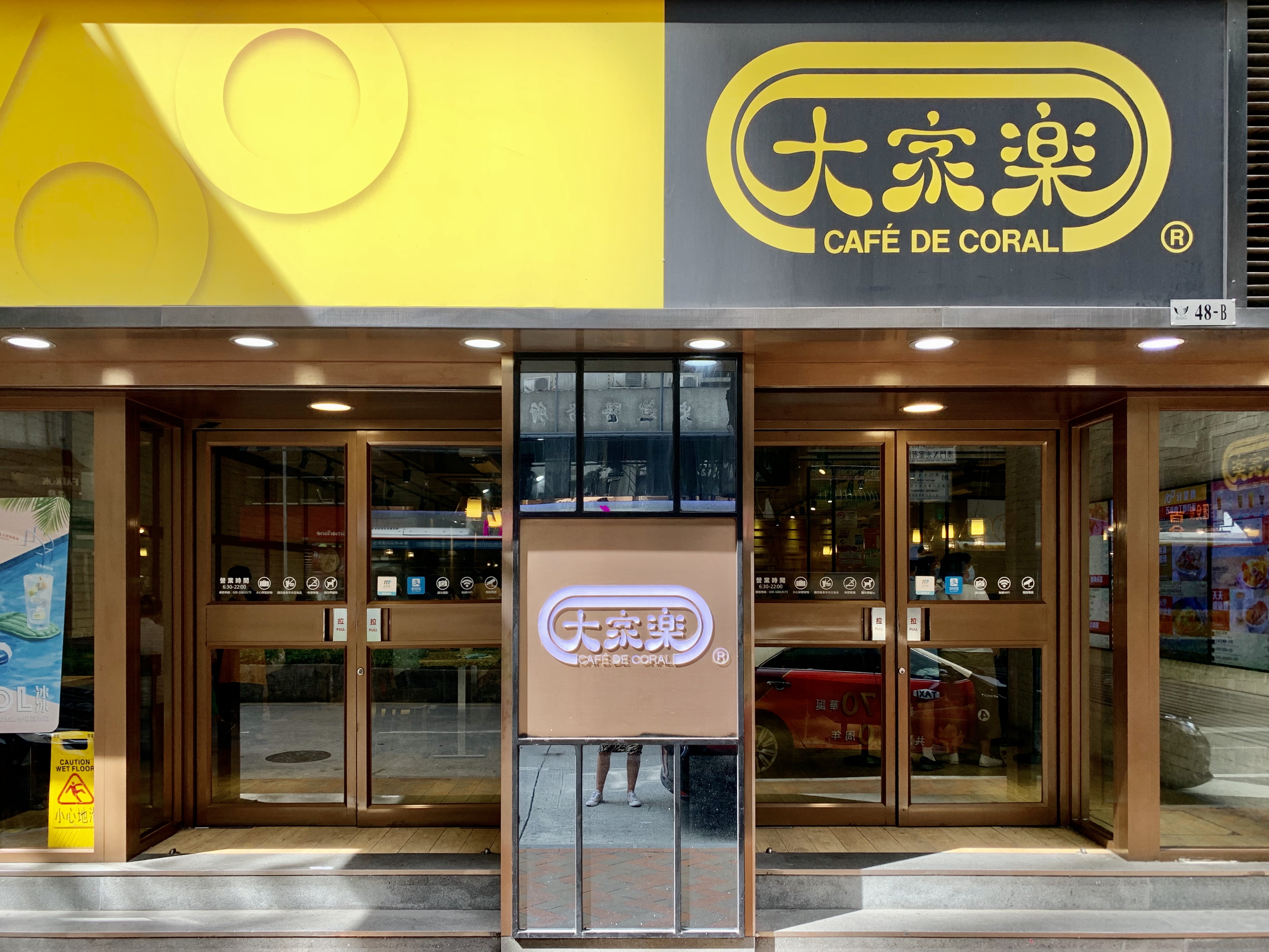 Café de Coral
Set right in the middle of Horta e Costa avenue, Café de Coral is a Hong Kong brand with branches all over Macau as well. It serves BBQ pork and crispy roasted pork with rice, different meat combos, several curried dishes meat and fish-based, but also pasta dishes, and more. Its cuisine is based in Asian flavors with a twist and light taste, making this a favorite amongst locals who head there with their families.
Opening hours: Daily, 6:30am–10:30pm
Café de Coral 48B-48C Avenida de Horta e Costa, R/C, Macau, +853 2852 5413, www.facebook.com/CafedeCoral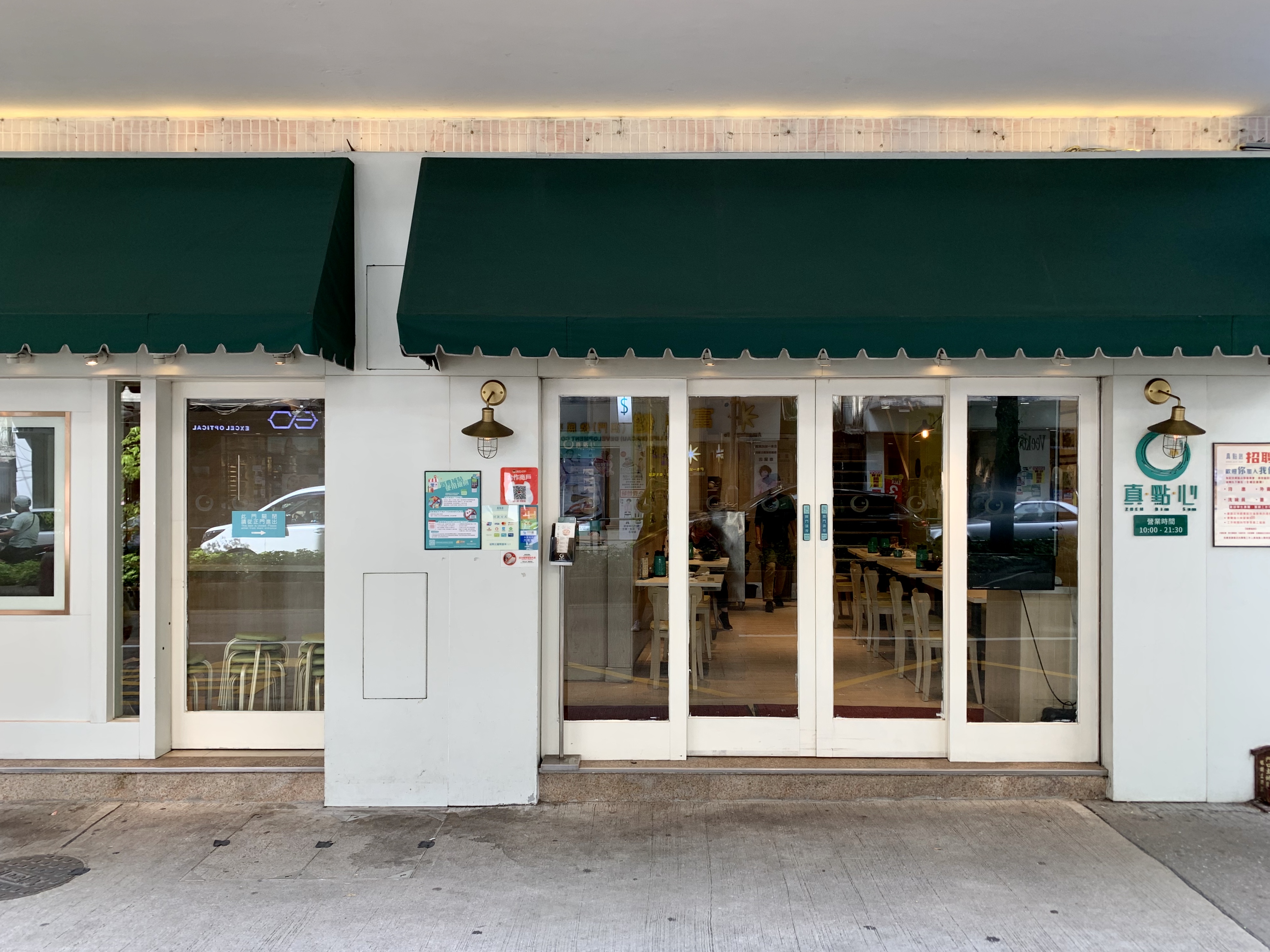 Zhen Dim Sum
Very easygoing, with affordable food and a vast menu of Cantonese dishes, there's a reason Zhen Dim Sum has become so trendy: it's one of the only places in town serving dim sum specialties all day long–most places only have these dishes until 2:00pm the latest! The company now has several branches all over town, including Taipa as well. This one is set on a quiet secondary street five minutes away from Horta e Costa avenue. We recommend their cheong fan, baked turnip, and rice bowls.
Opening hours: Daily, 10:00am–9:30pm
Zhen Dim Sum 113-115 R. de Francisco Xavier Pereira, Macau, +853 2855 0220, www.facebook.com/zhendimsum
Also read: Great Places for Yum Cha in Macau
Also read: Macau's Best Cheap Eats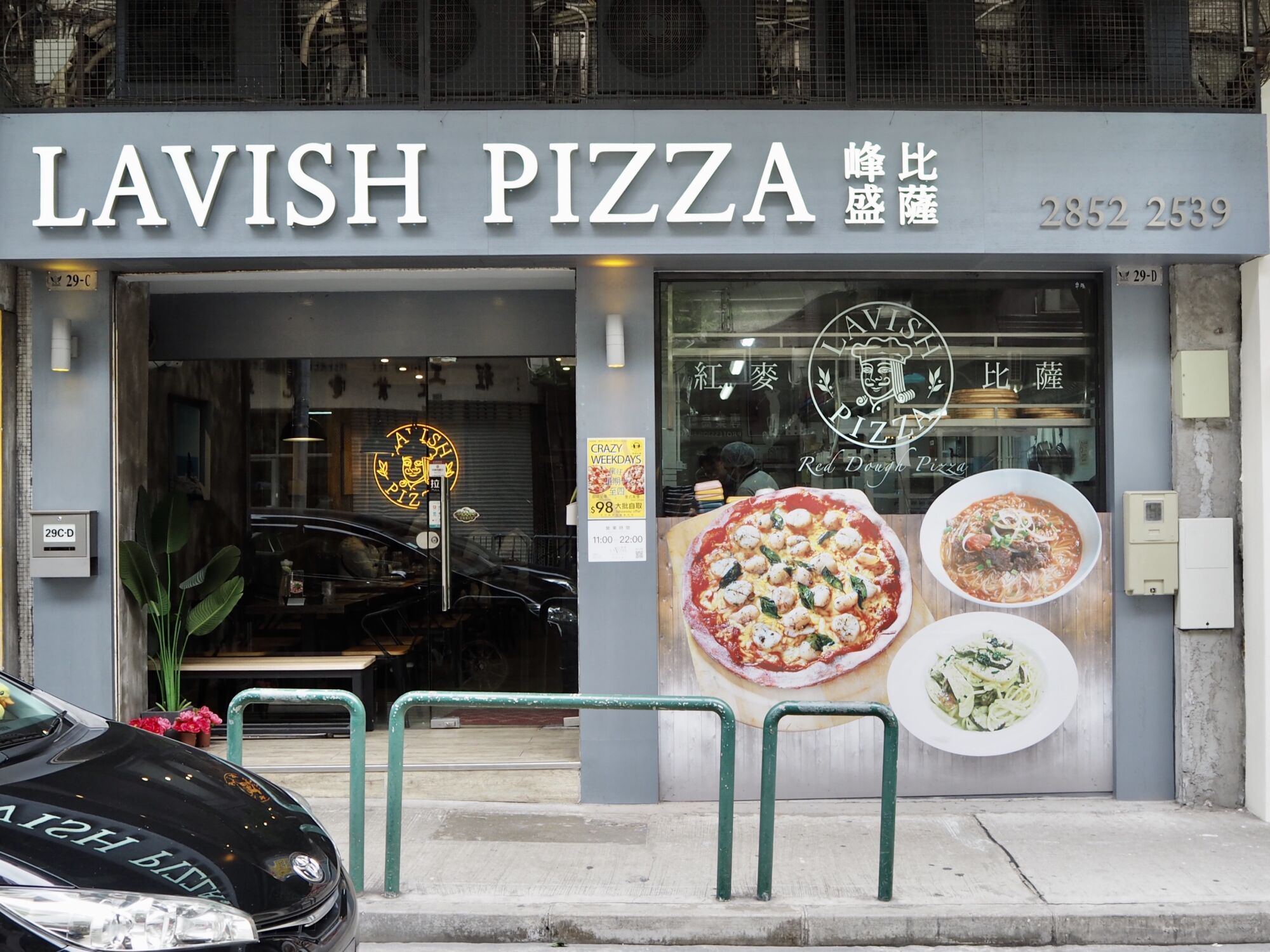 Lavish Pizza
After a day of exploring, sometimes all you crave is some comfort food, and who doesn't love pizza? Thankfully, the team at Lavish serves Italian-style whole wheat pizza made with beetroot to give it a healthier twist. We love their herbed pumpkin pizza and lychee Mary pizza–think classic margarita pizza with actual lychee bits where the sweetness of the fruit balances perfectly with basil. And, of course, their most recommended item, the truffle forest pizza. Easy to enjoy and wonderfully healthy! They also offer vegetarian dishes promoting Green Monday and other pasta dishes such as their parma ham pasta with cream sauce. But eating healthy doesn't mean you have to deny yourself some dessert. Try their egg bubble waffle with a smooth egg custard filling, we promise you won't be sorry.
Opening hours: Daily, 11:00am–10:00pm
Lavish Pizza 29C Avenida do Ouvidor Arriaga, Keng Kwong Building, Macau, +853 2852 2539, www.facebook.com/lavishpizzamacau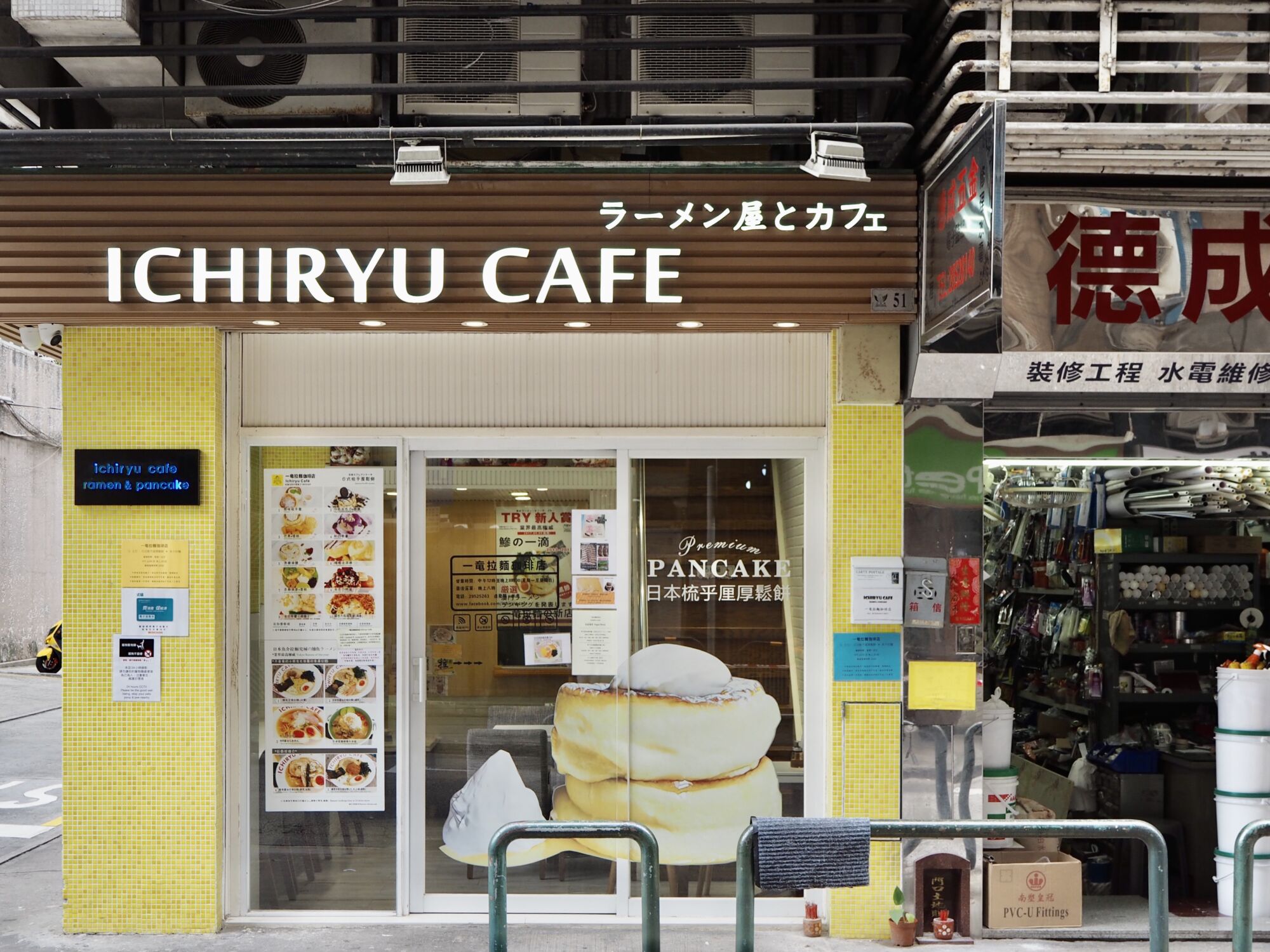 Ichiryu Cafe 
This small, cute eatery serves unassuming and truly tasteful Japanese soufflé-style pancakes, as well as delicious and hot ramen to soothe everyone's stomach. Looking for a wholesome meal that fills you with joy and happiness? Well, Ichiyru Cafe has the perfect combination! Why not share a bowl of ramen, plus a portion of pancakes and some original drinks to go with those? We recommend both the classic ramen and pancakes. They offer three choices of gyokai (fish broth) signature ramen: gyokai shoyu, gyokai shio, and spicy shoyu. They also serve hot tea drinks such as furano lavender tea, cool drinks like sakura cola, vanilla ice cream cola, and sangria apple juice.
Opening hours: Daily, 12:00pm–8:30pm
Ichiryu Cafe 51 Rua de Pedro Coutinho, Macau, +853 2852 5263, www.facebook.com/ichiryu.cafe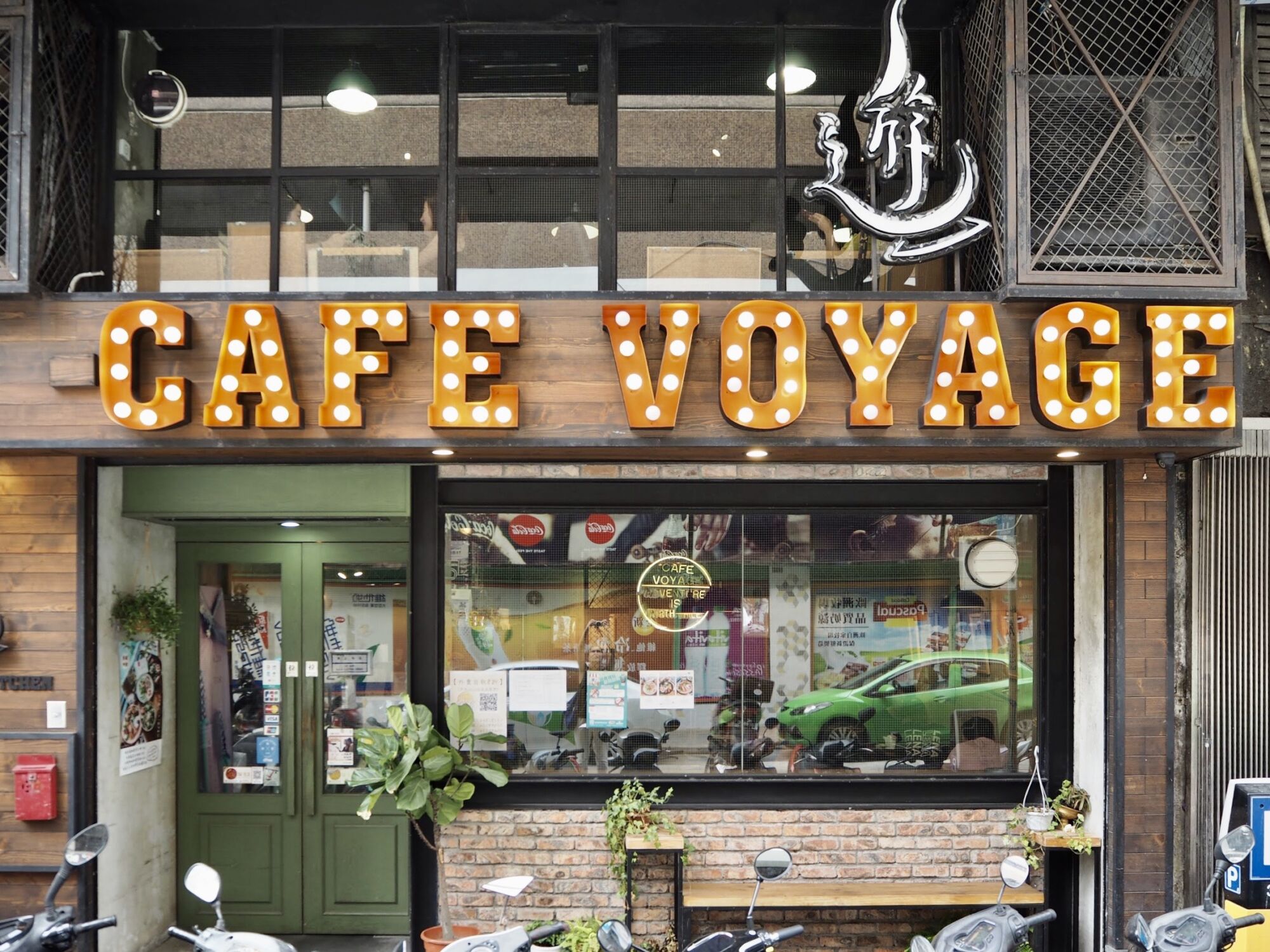 Cafe Voyage
From salads to healthy dishes, steaks, and other lighter options for set lunch, Cafe Voyage can be seen as exactly that: a place where people travel across different corners of the world through food. They also offer a wide selection of pasta dishes, pizza, and others. Basically, one always has a different thing to choose from this cute double-story cafe. It's beautifully decorated in a Western-style with lots of artwork by local artists–photographers, painters, and more–and a good selection of music playing as well. People also go there for coffee-based drinks of which there's a wide choice of on the menu.
Opening hours: Daily, 12:00pm–10:30pm
Cafe Voyage 29-31 R. do Padre Antonio Roliz, Edifício Po Mei On, Macau, +853 6218 8623, www.facebook.com/cafevoyagemacau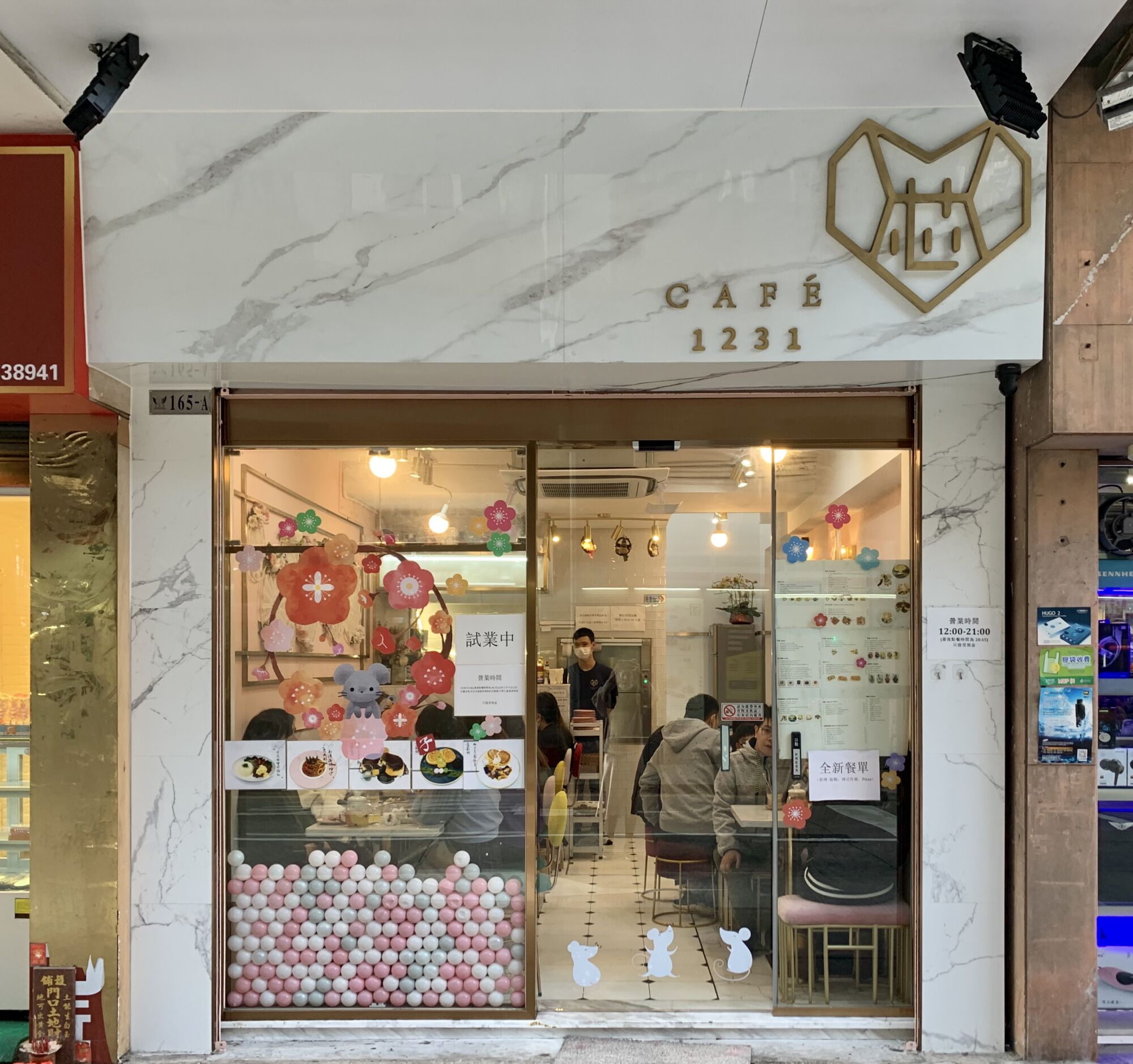 Café 1231 
Set five minutes away from Horta e Costa avenue, this eatery is keen on coffee-based drinks, but also has a great selection of savory and sweet dishes. From an array of pasta to BBQ chicken wings and other delicious snack foods, they're also amazing at soufflé pancakes! Here, they're served with original toppings such as taro or mango, bathed in chocolate, or whipped cream. As for drinks, their rose latte is quite a choice: the strong flavor of coffee is well balanced with the flowery scent of roses. The café is cute with minimalistic decor, great to take kids to and show them around, as well as buying them a treat for being good that week!
Opening hours: Daily, 12:00pm–9:00pm
Café 1231 165 Estrada Coelho do Amaral, Macau, +853 6528 0641, www.facebook.com/Restaurant/Cafe-1231
This article was originally written by Bel Faustino in 2018 and updated by Leonor Sá Machado in July 2020.
Tags
Related Posts