Although breakfast, lunch, and dinner are the three main staple meals of the day, there are also "in-between" slots that are perfect for a short tête-à-tête with friends and family. Besides brunch, another "in-between" meal known as afternoon tea is usually overlooked but it's the best time for a good catch up session! Usually, afternoon tea sets come with both sweet and savory little appetizers, plus a wide selection of teas, juices, and even cocktails. For your next catch-up with your friends, read on to find more about the best afternoon tea sets in Macau.
Matcha Lovers at Lobby Lounge
(See featured image above)
Head to Mandarin Oriental, Macau, and indulge in one of Japan's best exports served at this posh location. After a day of exploring the sights of Macau, relax in the beautiful surroundings with a cup of tea. Even if you're not a fan of matcha, we recommend you try the exquisite Matcha Lovers Afternoon tea available this month of July. It's priced at MOP $458 for two persons. The highlights of this majestic set are the soft green tea ganache with pistachio and the light mascarpone cream with matcha chiffon. We also love the green tea napoleon and green tea opera.
Lobby Lounge Mandarin Oriental, Macau, 945 Avenida Dr. Sun Yat Sen, NAPE, +853 8805 8888, www.mandarinoriental.com/macau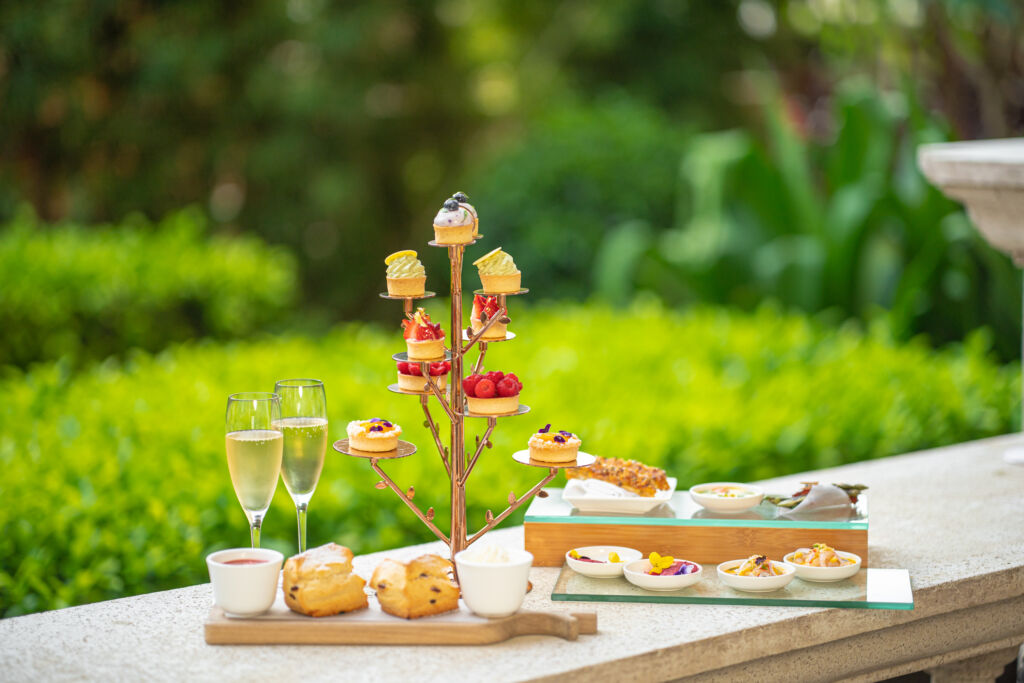 Afternoon Tea at Windows
Delight your senses with an exquisite afternoon tea at Four Seasons Hotel Macao. Chef Benjamin Lim has carefully curated an array of fresh and seasonal ingredients to create the beautiful and tasty savory bites and desserts for the afternoon tea set at Windows. You'll find one of the best homemade scones at this dining location. There is a secret to their French recipe making it popular with guests. Sit down at the European inspired lounge amid the lush surroundings while catching up with friends over savory and sweet treats. It's priced at MOP $538 for two persons including two cups of coffee or tea.
Windows Four Seasons Hotel Macao, Cotai Strip, Estrada da Baía de N. Senhora da Esperança, S/N, Cotai, +853 2881 8888, www.fourseasons.com/macau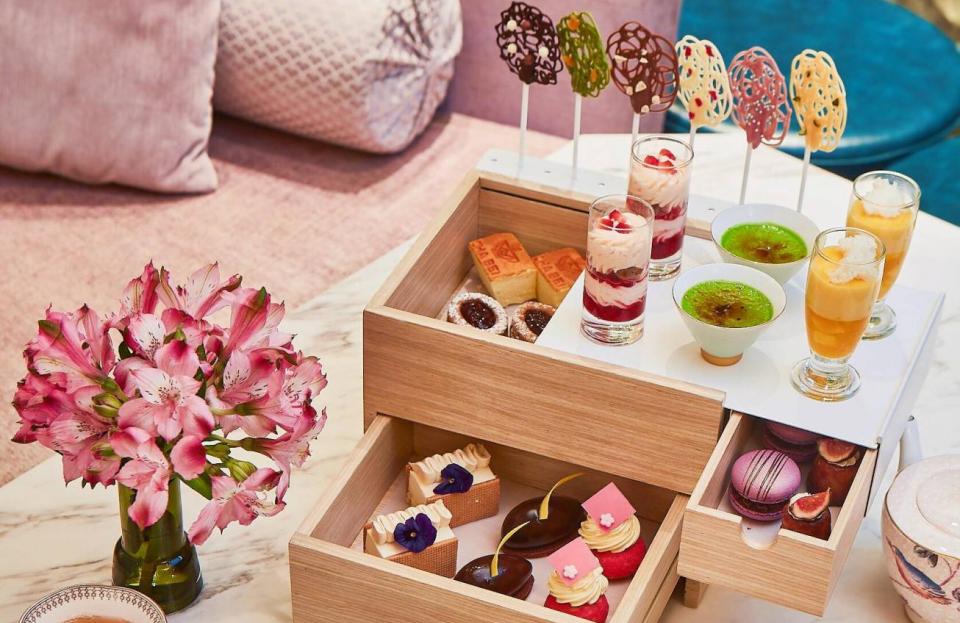 A Par-Tea to Remember at Cha Bei
Available all-year, Cha Bei's afternoon tea menu is here to the delight of everyone! From 2:30pm to 6:00pm, this super Instagrammable spot located at Galaxy Macau offers a fun menu, thoughtfully prepared to be in sync with the atmosphere. There is something extra special at this dining destination from what normal afternoon teas offer. You'll find treats such as the Hong Kong milk tea panna cotta, raspberry and pistachio butter cake, and matcha strawberry cake creatively crafted in their selection of delicious offerings. The afternoon par-tea is priced at approximately MOP $328 for two persons.
Cha Bei 1047, 1F, Galaxy Macau, Estrada da Baía de Nossa Senhora da Esperança, Galaxy Macau, Cotai, +853 2888 0888, www.galaxymacau.com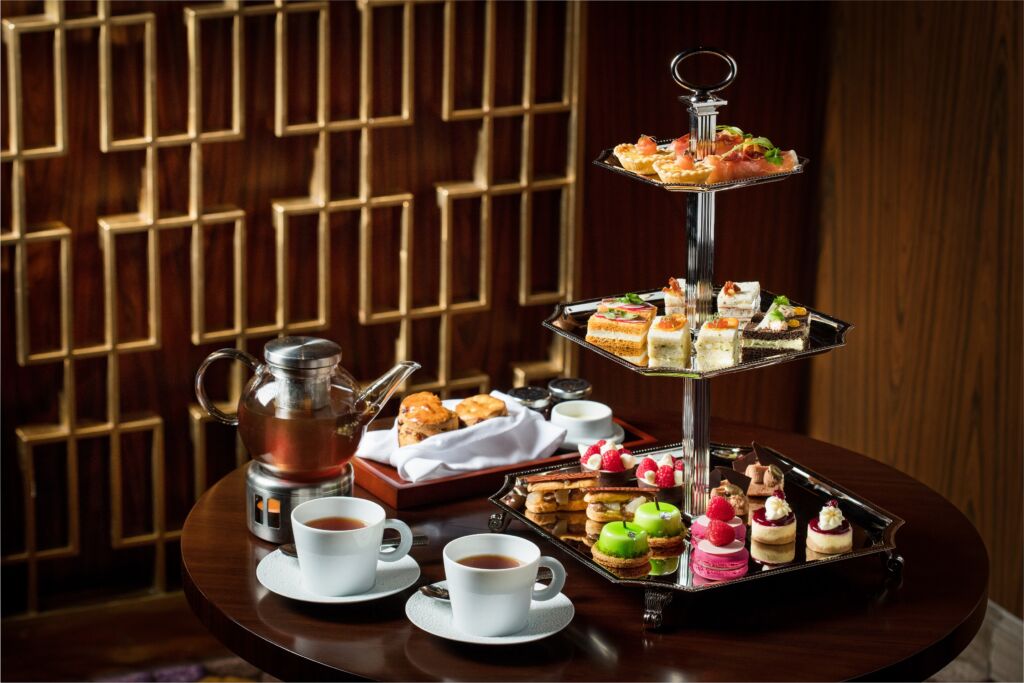 Inviting Tradition at The Manor
When one opts to go to The Manor, one knows exactly what it means: a classy and contemporary environment full of beautiful things and a stunning afternoon tea. Aside from being great for a photo session to later remember, their afternoon tea is stuffed with fruit, homemade scones, mini-sandwiches, and pies! Contrary to other afternoon teas, this one offers feast-like portions to enjoy with friends and family. Served daily from 3:00pm to 5:30pm, it's the perfect menu for a date, friends gathering, or a relaxing moment after going on a major shopping spree! Each set is priced at MOP $358 and includes continuous servings of coffee or tea.
The Manor The St. Regis Macao, Cotai Strip, Estrada Do Istmo, S/N, Cotai, +853 2882 8898, www.marriott.com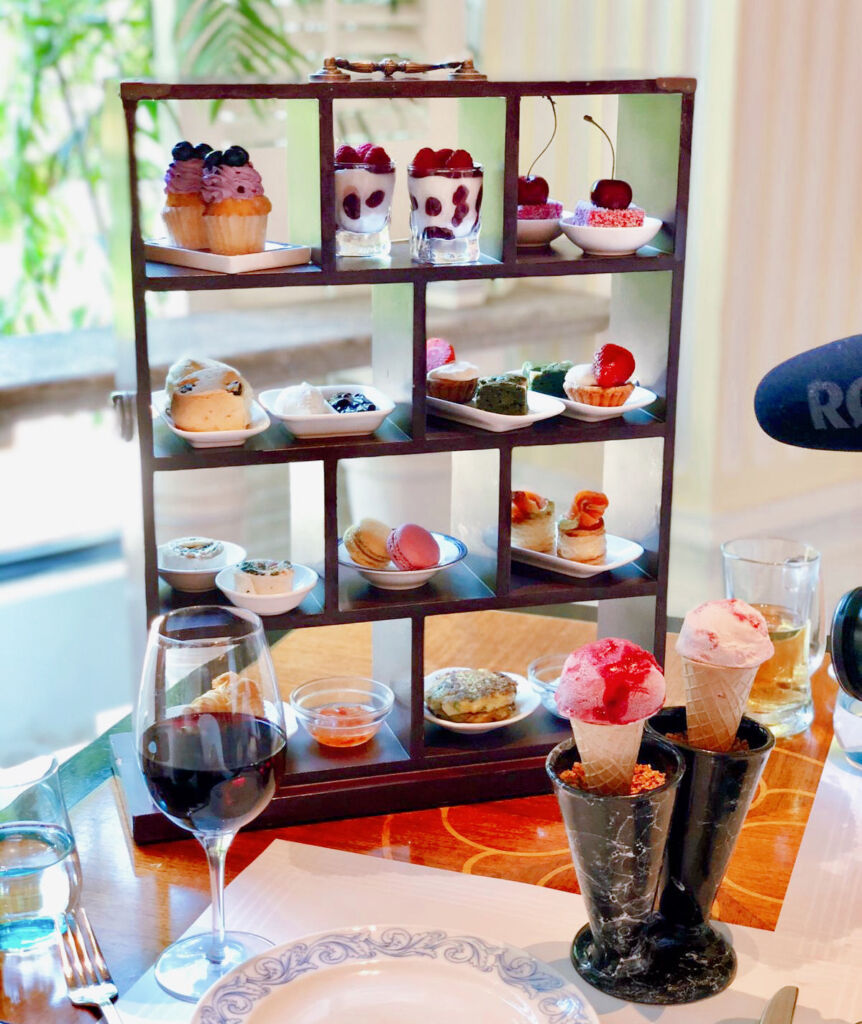 GRAND LAPA, MACAU 
Taste the beauty of summer colors by having a lovely afternoon tea at Grand Lapa, Macau. They have launched a "Hello Summer" campaign that will delight guests of all ages. Head to Café Bela Vista and enjoy the summer berries tea set priced at MOP $268 for two plus 10% service charge. It features delicious homemade blueberry scones, raspberry-vanilla panna cotta, strawberry-rhubarb tartlet, and Haagen-Dazs strawberry ice cream with waffle cone that will bring out the kid at heart in you. There are healthy choices from the savory selection as well including zucchini-corn fritters with herb sour cream and baked prawn nest, and sweet chili sauce. The tea set is available from 3:00pm to 5:30pm.
Grand Lapa, Macau Avenida de Amizade, Macau, +853 2856 7888, www.grandlapa.com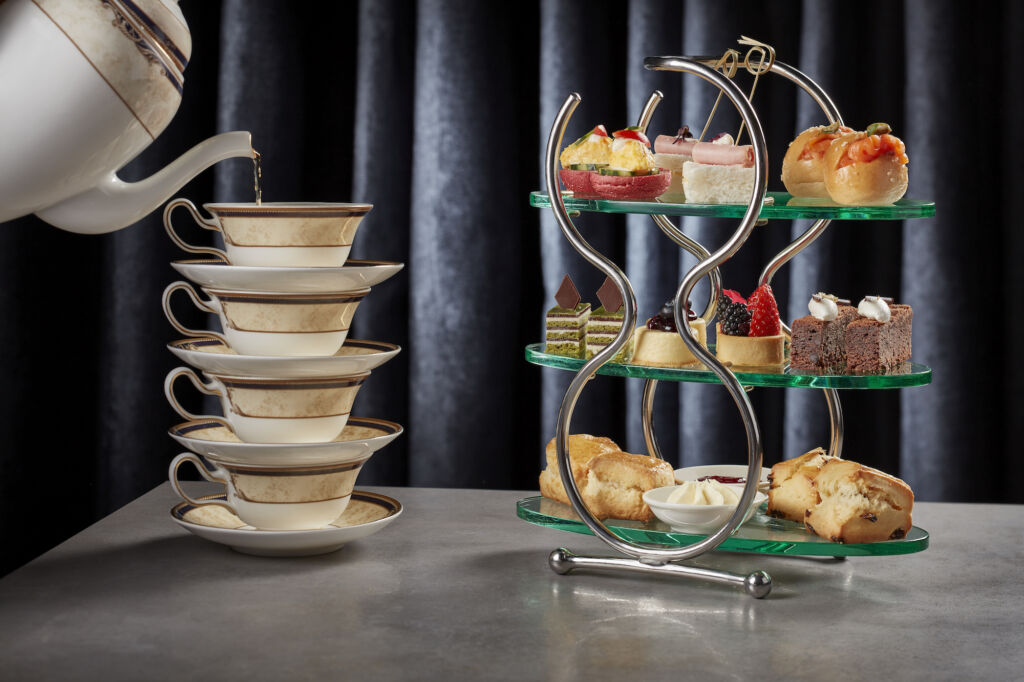 PREMIERE BAR ENGLISH AFTERNOON TEA AT STUDIO CITY Macau
One of the coolest places in Macau to have an English afternoon tea is at the lobby bar in Star Tower located at Studio City Macau. There you'll find an enticing array of savory bites and delicate desserts–from sandwiches and buns to artisan pastries and cakes. Relax with family and friends while sipping on soothing tea or a frothy cappuccino. It's priced at MOP $288 for two and if you add an extra MOP $140, you can enjoy two glasses of sparkling wine! You might know Premiere Bar as one of the stylish spots in the city boasting the biggest names in wines and spirits. However, don't hesitate to come for a cup of tea designed to appeal to the senses any day of the week. It's available from 4:00pm to 6:00pm.
Studio City Macau Estrada do Istmo, Cotai, +853 8868 6767, www.studiocity-macau.com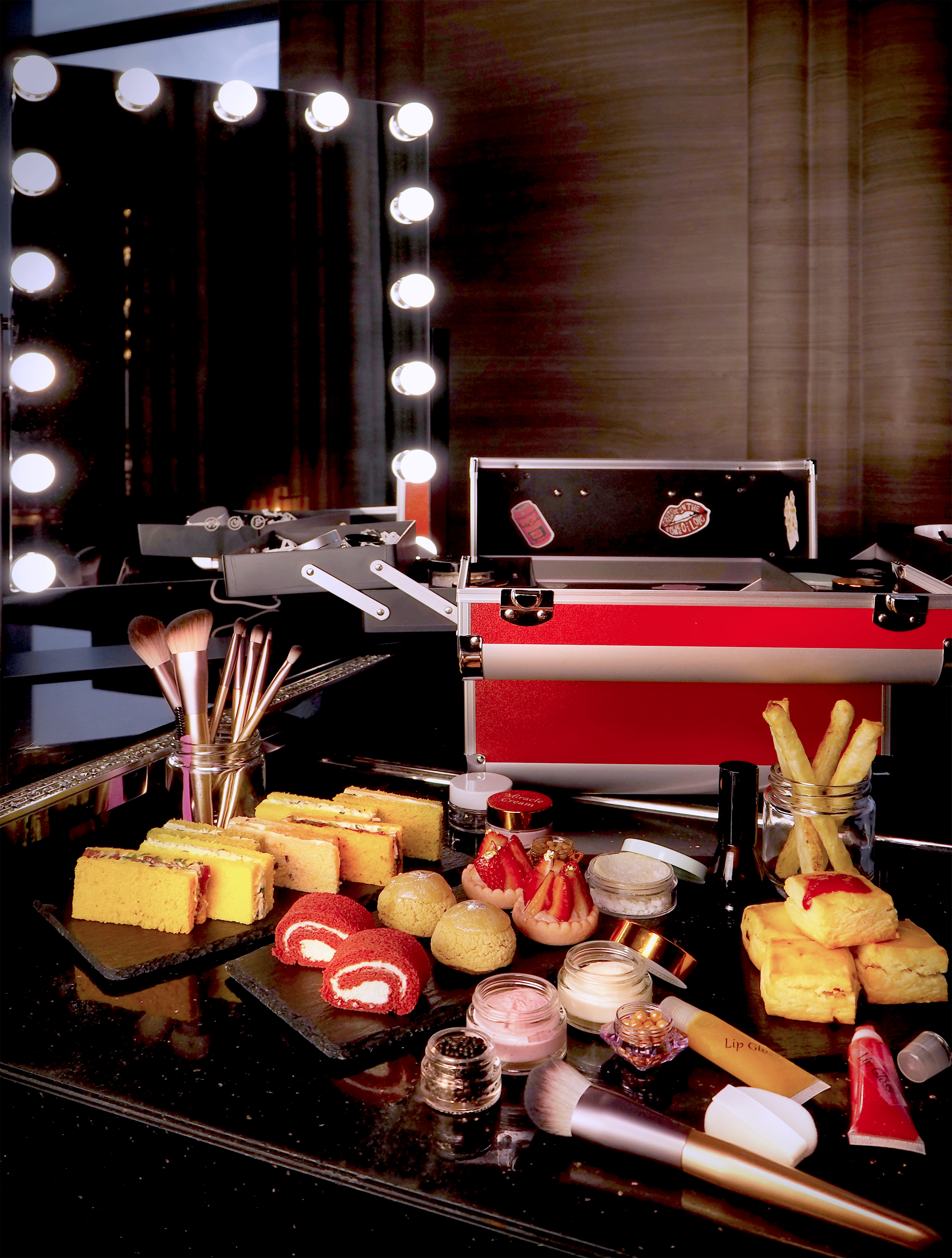 "OH! MY GLAMOROUS" AFTERNOON TEA SET
For an afternoon of sweet and savory delights, be sure to reserve the "Oh! My Glamorous" afternoon tea set at Vida Rica Bar, which is available every weekend! Vida Rica Bar is the ultimate gathering place where guests can look forward to a myriad of drinks, cocktails, and stylish bites. Each set is priced at MOP $588 and it's available on weekends, from 3:00pm to 5:00pm.
Vida Rica Bar Mandarin Oriental, Macau, 945 Avenida Dr. Sun Yat Sen, NAPE, +853 8805 8888, www.mandarinoriental.com/macau
This article was originally written by Leonor Sá Machado in 2019 and updated by Apple Salangsang in July 2020.
Tags
Related Posts