Over the last few years, bartending has gone from being a simple vocational pastime to an art form. It is no longer just a part-time job to pay off student loans. Bartenders are the new celebrities. There are hundreds of stories about Hollywood actors who started out pouring pints in an LA dive bar. Well, now it is the other way around – famous actors are becoming mixologists. True story. Take one of  Asia's best, for example, Ronnaporn, from the Backstage Cocktail Bar in Bangkok. After flourishing with a successful acting and TV career under his belt, he got so into mixology, and he now spends more time mixing drinks and opening new bars than doing TV shows. He recently demonstrated his exceptional skills as a guest bartender for the Vida Rica's Bar Stories in Mandarin Oriental Macau. 
It wouldn't be an exaggeration to claim that Vida Rica Bar is the trendsetting venue on the Macau mixology stage. As solid proof of this statement, one need look no further than the recent award given to Nikita Matveev, the bar's resident mixologist who was also voted the best bartender of the year (Macau) at The Bar Awards Hong Kong and Macau 2018. Their regular event, Bar Stories, is also well known and highly anticipated all over the city – even mixologists from other Macanese bars come to be customers and drink here. Let's take a look back at how Vida Rica became Macau's cocktail mecca and try and find out what exactly their formula of success is. Pour a glass, put your nerdy glasses on, and come with us as we dig into cocktail history.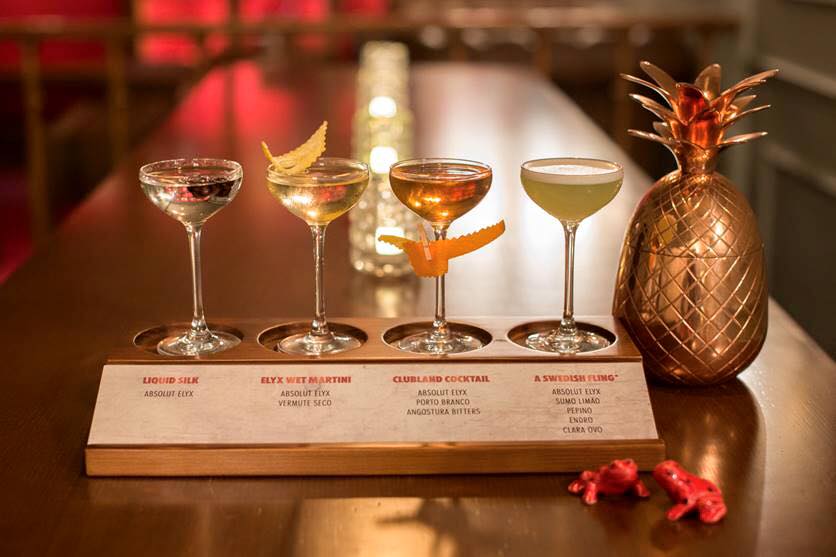 WHY THE COCKTAILS?
Historically, there are many elements which caused cocktails to catch on back in the day. Back then, the quality of alcohol was simply not as good – often the low quality meant it was not enjoyable to drink on its own. So to mask the poor flavor, bartenders in the past paired different alcohol with juices, sugar and other flavorings. Also, there was simply less alcohol available during the prohibition era. When it comes to a cocktail, a little goes a long way, so mixing in other non-alcoholic ingredients became a way to stretch the liquor. This doesn't happen today (hopefully, depending on the venue) and top quality establishments have taken cocktails to a whole new level. When it comes to modern cocktails, every respectable bar these days ensures they use the finest of ingredients – the quality of the alcohol is the absolute foundation for a great drink.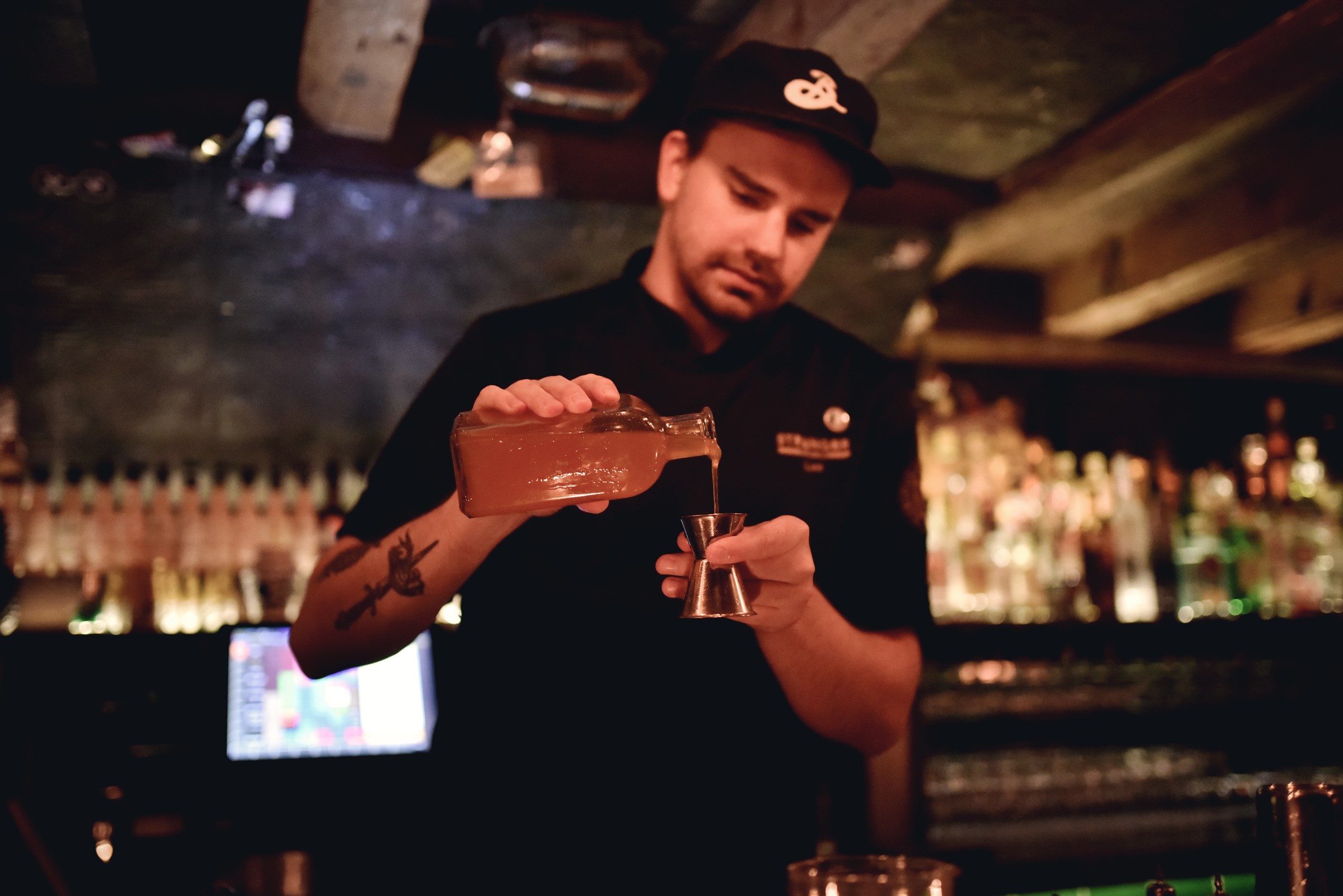 Leo Lahti, Sweden
INFUSIONS AND QUALITY LIQUORS 
At Vida Rica, for instance, they make the cocktail experience unique and unforgettable by creating drinks that you won't be able to find anywhere else. One of the ways they achieve this is with their unique infusions, which adds new elements to classic cocktails to create new conjunctions and contrasts. This goes hand in hand with the recent trend of taking things back to basics. Many modern bars are now reviving vintage cocktails and old-time legends with fresh new approaches.
At Vida Rica's Bar Stories events, these principles are given precedence, such as with the Red Dates Negroni, which was brought to the bar by the Italian maestro Matteo Arrigoni from Milan. The bar's liquor collection is second to none and full of rare specimens. When guest bartenders come for their three-day shift as part of Bar Stories, they often bring some remarkable ingredients and make them the core of their work. For example, Leo Lahti from Stranger in Goteborg brought Hernö gin, the most awarded gin in Europe.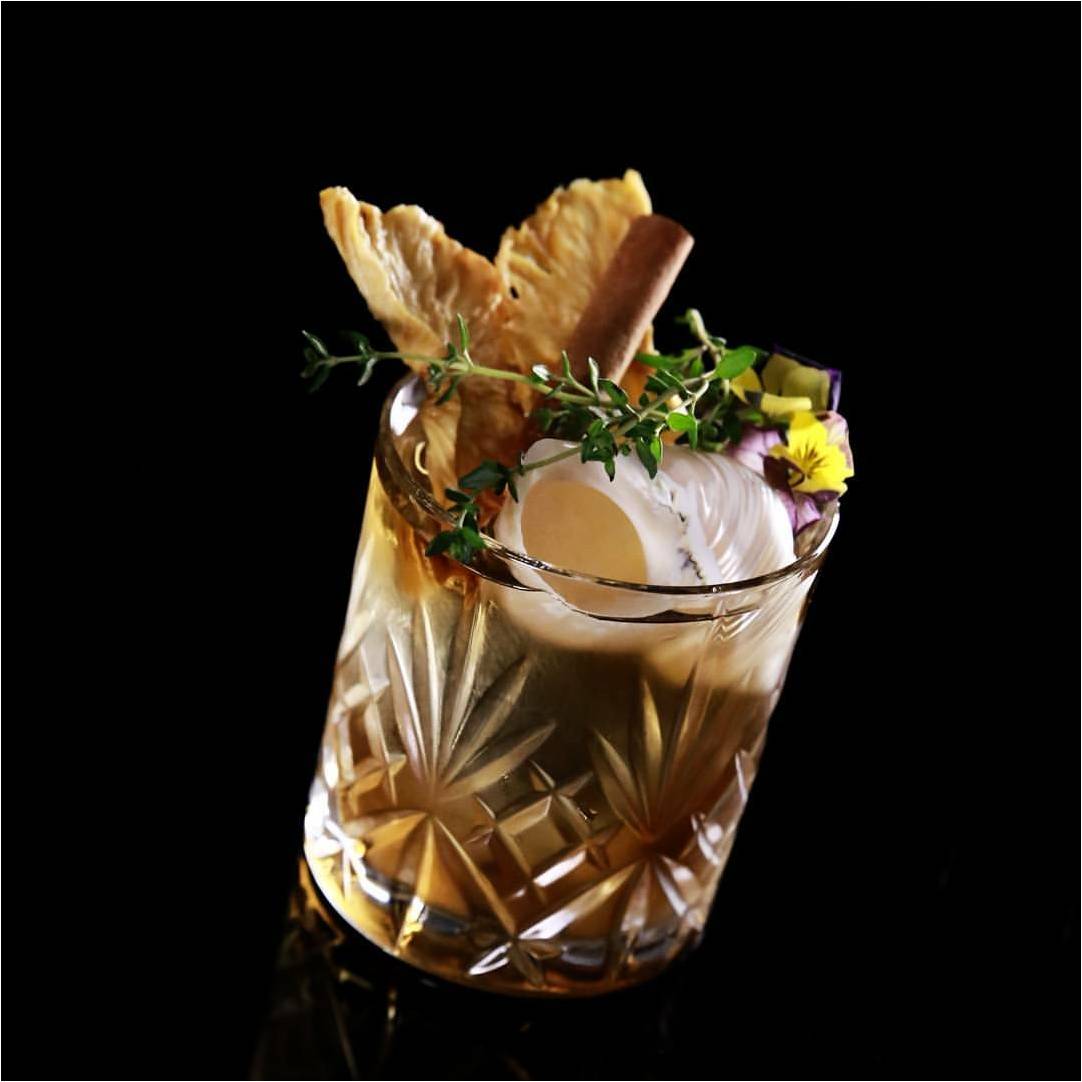 LOCAL FLAVOR
One of the keys to the success of any business is to know your audience and try your best to make them happy.  While cocktails did not originate in Asia, Asian bars are now among the world's best and most creative. Among the various factors shaping the popularity of Asian bars is the respect for local flavors, endemic ingredients, and Asian traditions. By playing with classic recipes, adding herbs, fruit, and spices that are popular and loved in Asia, some great masterpieces are born.
Of course, familiar flavors appeal to us more than others. This is why tea, for instance, is such a common cocktail element brought to the Vida Rica by guest mixologists. One of the finest examples of this is Chai & Vermouth, a combination of Italian and Asian influences – bitter Antica vermouth infused with chai tea.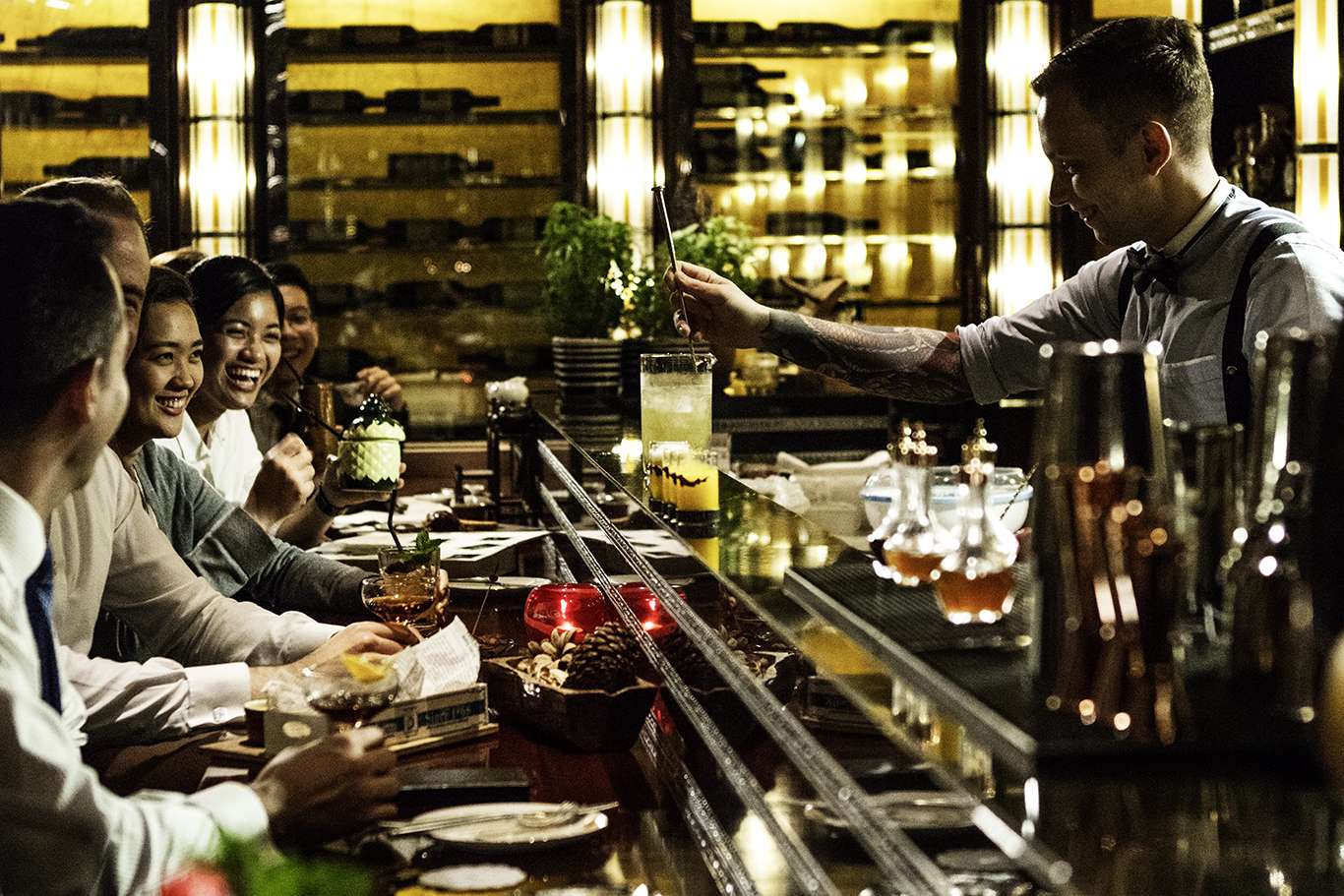 SPEAKEASY CONCEPT
A trick to make people crave something is to make it special, secret and exclusive. This is what Vida Rica did in their own authentic way – they turned their bar into a somewhat of a speakeasy. If you know something about cocktails and bars, you are no doubt familiar with the concept. Originated during the prohibition era, speakeasies were underground and basically illegal back in the day, but now they are the creme de la creme of the cocktail world. A pioneer of this is PDT, one of New York's best drinking establishments which guests have to enter through a hot dog shop telephone booth. A few years ago Vida Rica took a page from the speakeasy book and limited the seating at their bar counter – they also added a sliding door to separate the space, and put some American classic tunes on. This made the atmosphere more intimate and turned Vida Rica into a brand new bar.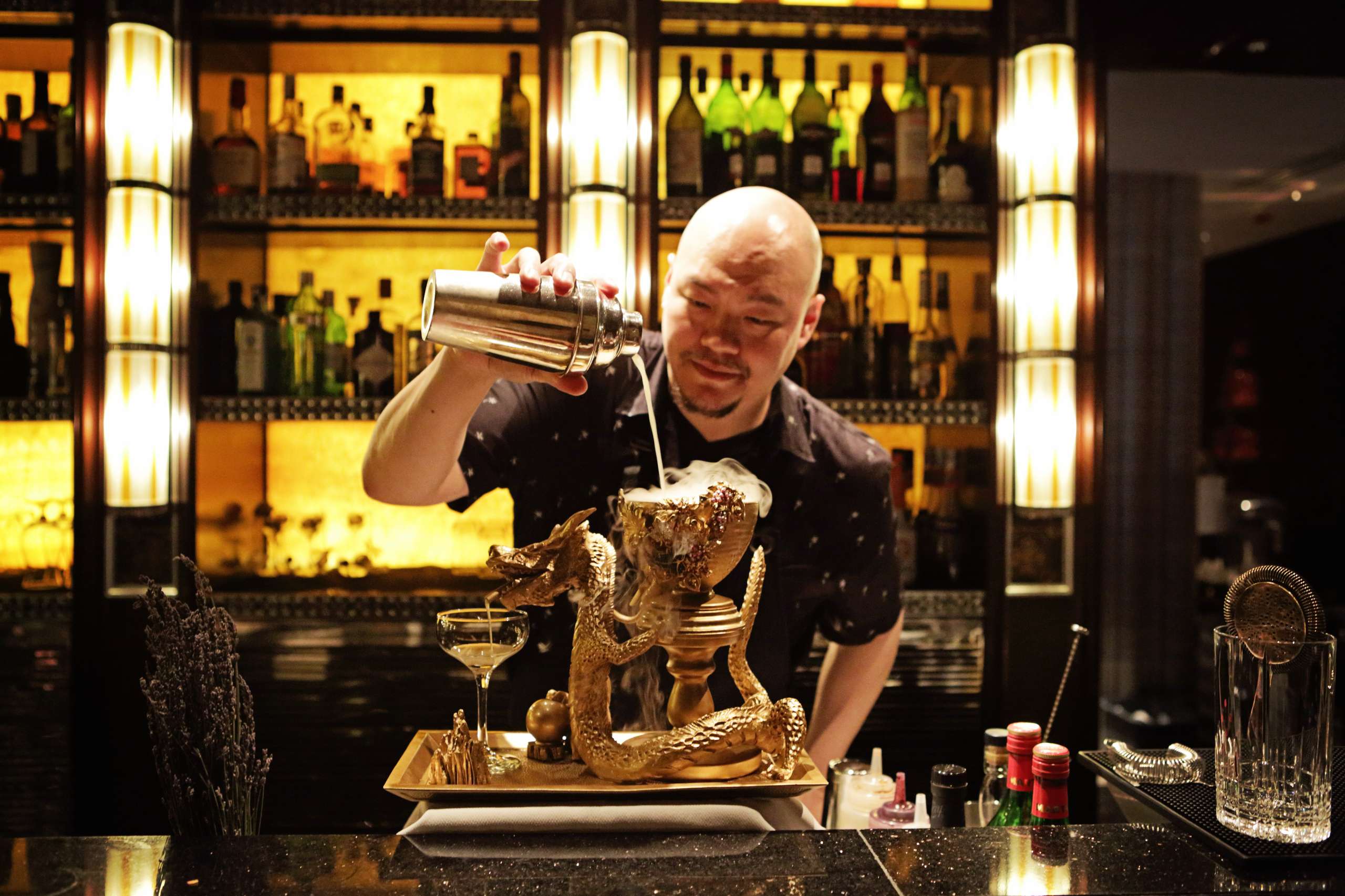 Aki Wang, Taiwan
ART AND SPECTACLE
One of the founding fathers of cocktails is professor Jeremiah 'Jerry' Thomas, who added an element of showmanship to the craft, making the preparation of a regular cocktail somewhat of a theatrical performance with flames and tricks. Nowadays, this is a still a big part of the whole bartending allure. Let's flashback to one of the first guests of Bar Stories, Taiwan's legendary Aki Wang (see featured photo above). He turned his drink creation process into a mysterious fairy tale complete with dragons, gold, and smoke. 
However, a good drink doesn't always have to be packed with special effects – a talented bartender can be fascinating to watch without gimmicks. The precision, dexterous hand gestures and absolute concentration can be a spectacle by itself – it is like watching a magician at work.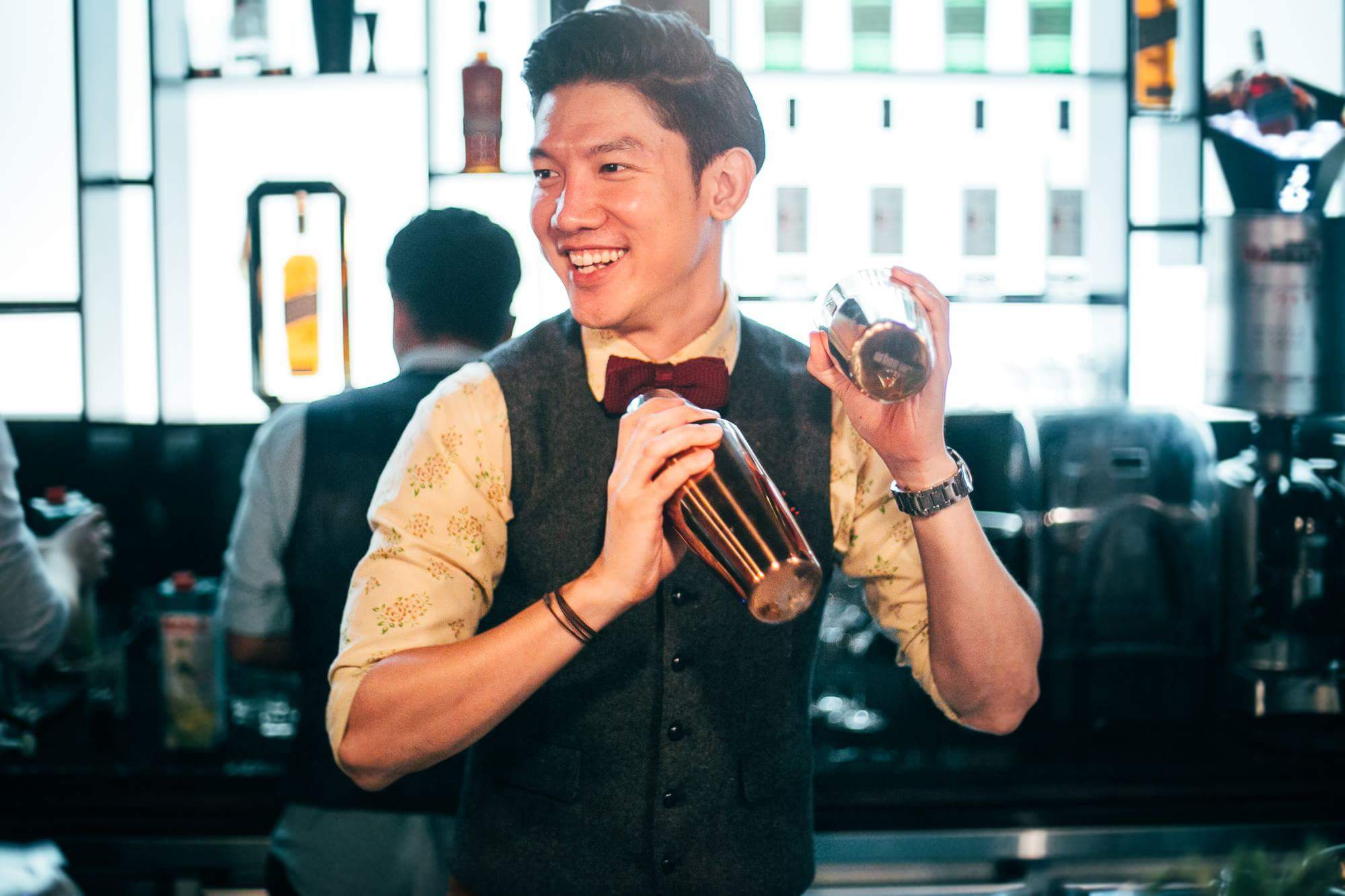 Ronnaporn, Thailand
THE DIALOGUE
Bar Stories, as the name suggests, is not just about coming over to a great drinking spot and enjoying a nice beverage. It's about a narrative and a story – it's about guest-bartender communication. It is about those tales that you leave the bar with. Secret ingredients, original liquors, inspirations and the bartender's personal tales of traveling and discovery. 
With every new special visiting bartender, the Vida Rica teases guests with a couple of facts from the bartender's biography, encouraging drinkers to come, ask questions and challenge the bartenders. Each bartender comes with their personal bag of mixology achievements and techniques, with tales behind every cocktail. And even though they normally bring a particular menu with them, the ultimate goal is to establish a connection with the guest and find what the person on the other side of the counter craves the most.
So, long story short, Bar Stories is the quintessence of Vida Rica – it is one of their key ingredients in their mission to bring outstanding cocktails of high standards to their guests along with a great concept and ambitious goals.
Keep an eye on our calendar for exciting future chapters with new stories from new guests!
Vida Rica Bar Mandarin Oriental Macau, 945 Avenida Dr. Sun Yat Sen, Nape, Macau
Tags
Related Posts