There's no argument when it comes to how much we love Japanese food here in Macau. From sushi to sashimi to sake, Japanese cuisine delivers a medley of flavors with a sheer intensity on all levels that captivates our palates. In an exceptional way, we are lucky to find a slice of this unique culture right on our doorstep at Hotel Okura's Yamazato Japanese fine dining restaurant. An authentic and exciting experience awaits guests with the announcement of new Executive Chef Morihiro Takeda leading the team at this beautiful hotel property's signature restaurant. There are lots of things to look forward to and taste, of course. But first, who is Chef Takeda?
Honor and Glory
Chef Morihiro Takeda's experience spans 20 years of Japanese cuisine mastery from various acclaimed hotels and restaurants in Japan. The talented chef was born and raised in Tokyo and before joining Hotel Okura Macau, he also served at Hotel Okura Tokyo. His loyalty to Hotel Okura shows his clear understanding of the brand's ethos and principles when it comes to hospitality and gastronomy. It was in 1962 when the original Hotel Okura Tokyo first opened as a first-class hotel. It slowly flourished and became prominent around the world for its blend of traditional Japanese beauty and the very best when it comes to accommodation, cuisine, and service. It went through a refurbishment stage and reopened in 2019 signifying a more strengthened team.
Chef Takeda who played a significant role at the helm of the Tokyo kitchen believes that food should bring the ultimate joy to customers. Paying homage to his homeland, the creative chef sharpened his skill through the years and it shines the brightest in his Kaiseki selections. With a unified approach to creations that incorporate seasonal ingredients, he embodies a romantic precision to the textures and flavors of true Japanese fare. "To me, cooking is an art. I am always fascinated by unique ingredients and fresh produce that combine spices and flavors to produce innovative recipes. With years of experience in the culinary scene, I am passionate about nurturing young talent by imparting my knowledge and skills to upcoming and aspiring chefs."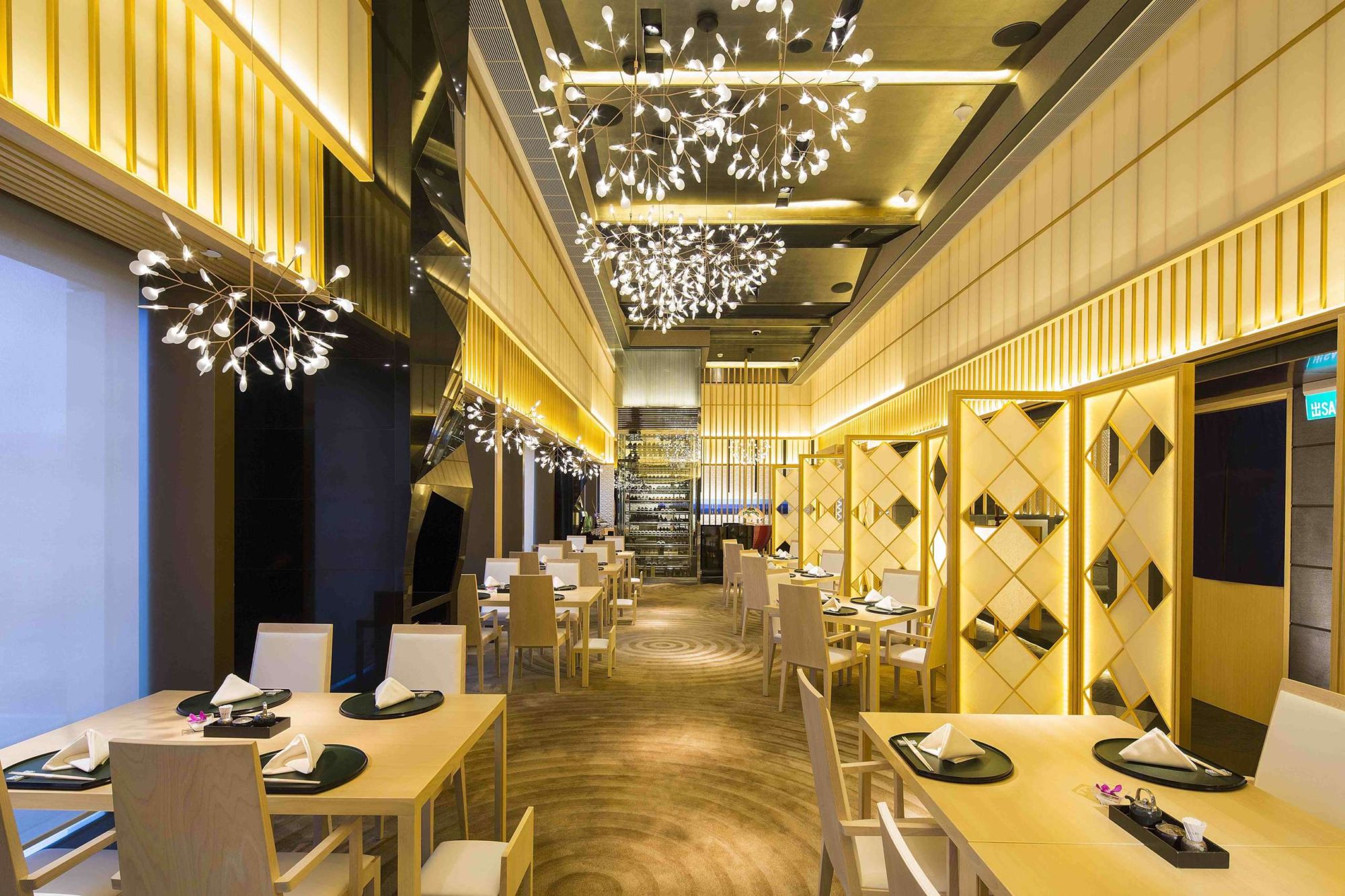 The talented chef also expounds, "You will be able to taste traditional "Washoku" using seasonal ingredients from Japan. I will implement the Tokyo Okura style in the new menu and retain the Kaiseki Kyoto style. This month I have prepared home-made miso sauce for the grilled Wagyu beef on magnolia leaf with kujyo leak eggplant manganji pepper. It's a must-try dish at Yamazato that will captivate your tastebuds."
Revealing his cooking philosophy, the talented chef patiently explains how each season affects an ingredient's true flavor and natural beauty. Each ingredient plays a pivotal role in creating the delicious nuances of a Kaiseki set-meal. His focus to elevate Yamazato's use of fresh ingredients and superior quality will clearly be visible in his upcoming creations. Chef Takeda admits he finds inspiration from satisfied guests. He values working with a multi-cultural culinary team and advocates for learning and supporting each other behind the kitchen scene.
Hotel Okura Macau General Manager, Mr. Nelson Camoeira affirms his trust in Chef Takeda. He exclaims, "We are delighted to have Chef Morihiro Takeda on board at Hotel Okura Macau. His extensive Japanese culinary experience will further enhance our authentic Kaiseki Kyoto style cuisine offerings, providing environmentally aware dining initiatives and innovative food trends to our guests. We will serve our clients with an exceptional and memorable dining experience at Yamazato".
Located on the 28th floor of the stylish Hotel Okura, you'll find the signature restaurant, Yamazato Japanese Fine Dining. Serving authentic Kaiseki Japanese cuisine in Kyoto style, the menu is a graceful blend of Japanese tradition with a contemporary twist. The dishes change with the season focusing on the freshness of ingredients to deliver the best quality of flavors to guests. It's interesting to explore Chef Takeda's take on creating unique dishes that will allow his expertise to sparkle amongst the already established favorites at this elegant dining destination.
Yamazato's sophisticated surroundings paired with stunning views of the Cotai cityscape makes it a crowd-pleaser not just for Japanese food enthusiasts. Boasting an extraordinary sake list with over 40 delicious sakes including hard-to-find premium sakes selected by Sommelier Wendy O, this dining gem is, in fact, one of Macau's best-kept secrets. Fancy a fantastic dining experience you won't regret? Say "yes" to Yamazato and sample exquisite dishes that will transport you to the land of the rising sun.
---
Yamazato Japanese Fine Dining 28/F Hotel Okura Macau, Galaxy Macau, Cotai, +853 8883 5127, www.hotelokuramacau.com
Tags
Related Posts