Having worked around Asia for quite a while, Bene's Executive Sous Chef, Luca Pecorari has settled down in Macau. After enjoying The Great Big Bene Sunday Brunch created by the chef and his skillful team, Macau Lifestyle had the chance to sit and talk to him about Italy, Macau and the things that make him smile – and a few things that make him frown too.
Can you tell us about yourself and how you got started as a chef?
As with many chefs, I dreamt of being one when I was a child. I remember my mum and grandma making tomato sauce in our home every morning. The smell of onions being fried with olive oil is the most beautiful aroma I will always remember. Pancetta, bacon and olive oil in a pan. I always dreamt of becoming a chef.
In Italy, at age 13, one finishes their second degree and needs to decide what to do and what school to go to next. I chose a hotelier school. Before that, I did my first cooking job in a little restaurant in my village where I used to live – I never stopped since. I was 13 and now I'm 51. I started in the kitchen when I was a little boy, mostly peeling potatoes, chopping parsley – all these little things. When I saw the possibility of traveling, I realized that my job could become even more than just cooking. This job gave me a chance to visit many countries. So that was the beginning.
Which part of Italy are you from?
I was born in Varese, it's very close to Milan. When I turned 15, my family moved to central Italy, near Rome, to a small village up on the hill, a beautiful place. It is famous in Italy for black truffle, ham, and cheese. We also have 1500 years of 'salumi' (cured meats) production history in my village, so it's very well known in Italy. That is my home and I'm happy to go back there every 6 months.
How did you come to be in Macau?
I didn't really plan to come to Macau. During Christmas 2016, I was doing a consulting job in Bangkok and an agent called me and said there was an opening in Sheraton Macau. My former assistant Ben who we had worked together with in Guangzhou was there. So I called him and thought, let's try. I arrived in Macau, did the tasting, and here we are. The great thing about a chef's life is that if you are good, you don't have to search for a job. The job finds you.
I'm very considerate when looking for a job and don't like working somewhere short-term for a year and then changing. I want to stay in one place for at least four to five years. In order to do that, you have to be very careful when choosing your job. Not just in terms of salary and conditions, but you should also consider what is available on the market. We are very close to Hong Kong which is a paradise for chefs, because you can get whatever you dream of.
Thanks to globalization, it's easier to get products here than in Italy. If I live in Milan and need some buffalo mozzarella from the South or Sicilian seafood, it's more complicated. Here you can find anything in the market. It's easier and gives you more inspiration. It's one of the main reasons why I chose to stay here. At the end of the day, the trick to good food is choosing the right product. When a product is of good quality, you don't have to do a lot.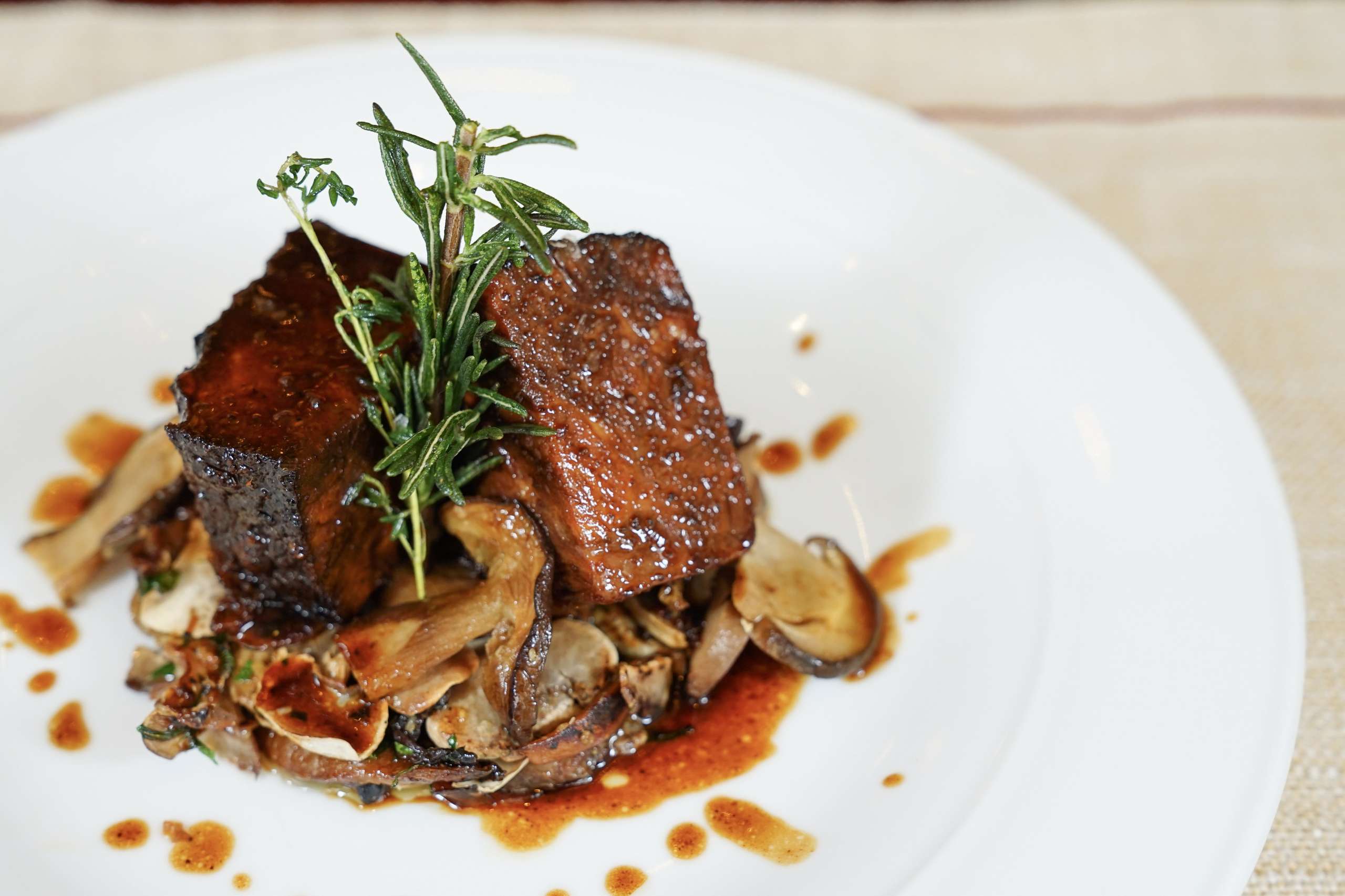 How would you describe your cooking style in three words?
Classic, honest and generous. When I was younger I was more innovative, but getting older I realize that, like classical music, the appreciation for classics never die. Italian cuisine is famous for risotto, lasagna, carbonara – all these classic dishes. The new generation of chefs tend to not recognize this. This is a mistake. If I cook a roasted pigeon with espresso sauce in this restaurant, it would be a mistake. That is food without identity. Italian cuisine is famous for its signature dishes and I will never deny that. I will continue to make classic items that people enjoy.
I don't see a future in modern things like molecular cuisine. Now they are starting to die. Molecular cuisine is about changing the texture of the product. You can have raspberry caviar, liquid ravioli. Once you try, you are amazed. You have all this magic power, but basically, you can only play with the consistency. What they serve you is not what you expect – this is the surprise wow-factor, but I don't really believe in that. When I go to a restaurant, I want something classic. Last night I went to a Thai restaurant and I ordered Pad Thai because I love it. You have no fake expectations. You order and you get what you expect – there is no magic or unexpected surprise.
What's the most important part of your cooking routine?
Purchasing the ingredients, hiring the right staff, training them and giving them shape. You have to teach them and insist over and over – educate them to your taste, to your palette. Being born with Italian food, it is easy for me. For Chinese guys, local Macanese, they grew up with different flavors – steamed rice, soy sauce and other beautiful dishes.
I would put hiring, educating and training the staff as the first priority and the product second. At the end of the day, when you work in a huge restaurant like this, you have to trust your colleagues. I brought four guys from Guangzhou (one was already here), and those guys spread the knowledge to the rest of the team. Of course, I treat them well, with honesty and respect. We have a peaceful, nice, good working environment. I believe that's the way it should be in all aspects of life.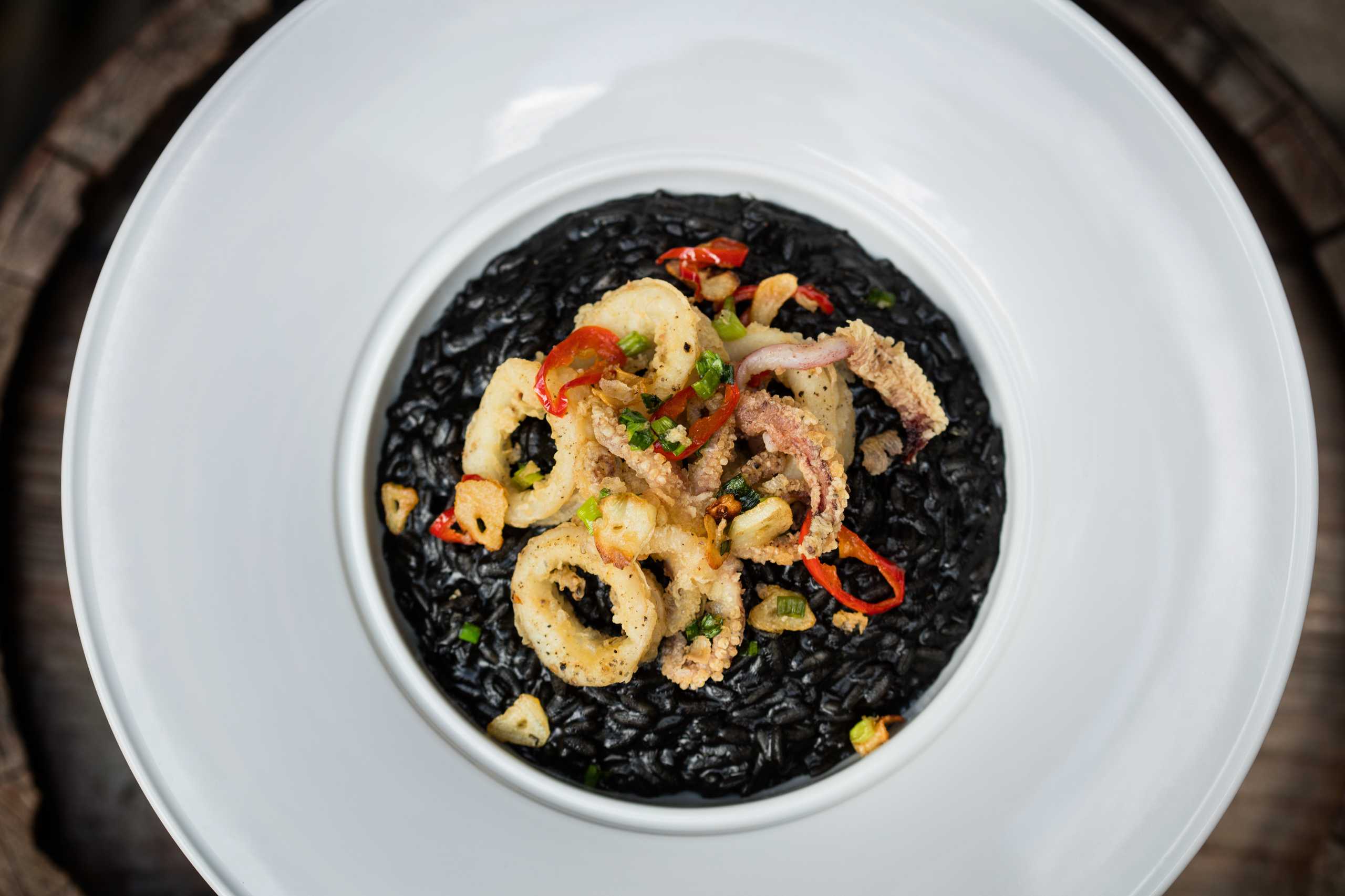 What can our readers expect from Bene? 
30 years ago the dining scene was different, but now people have the knowledge, so when they go out they have expectations. They know the way a dish should taste, the way it should be served. There is no cheating or changing things, as guests will know. For a chef, it might be difficult in the beginning, but then you just know you have to do it good. That's why I was talking about the honesty of my food. If pasta has to be cooked al dente, we cook al dente. If a guest asks it to be softer, we can overcook it a little bit. But basically, we do things the way they should be done. All the successful restaurants we have here work with the same system. Guests who come to Bene can expect authentic Italian food. Honesty always pays double.
What makes Bene different from other Italian places in Macau?
All the restaurants have their signature dishes, their ID card if you like, like the way we serve our carbonara inside cheese. These are little things that attract people. Every month, every two weeks we create something. Our latest baby is the lobster spaghetti that we cook tableside on a flame. You have to play with flavors, cook with a good product. Nowadays people go out to have an experience. If you just transport food from the kitchen to the table, there is nothing to experience. You need to be creative in order to invent something.
Why would you say people come back to your restaurant?
For the same reasons I go to the restaurants I like – because you trust the restaurant, you feel protected and you are sure they will never give you something spoiled. Also because the food is good, obviously. Some customers come because I'm here. We have a lot of loyal customers from Hong Kong and Macau. We know them by the name and we know what they like. It's the whole package – it's not just carbonara with cheese. It's the way we treat the guests, and the kids too. Sometimes I come around to talk with kids. It's like making friends. When you like a person, you wish to spend more time with them.
 What are your thoughts on Macau's culinary scene?
This is a good question. In such a small place there is one of the biggest concentrations of restaurants on the planet, the choice is huge, and so is the competition. You have to be smart and fast not to miss the train. In a big restaurant like this, sometimes you have to do magic things to make sure we keep the customers coming. You have to be really creative if you want to survive. Otherwise, I would go back to my Italian village and cook sausages. All my colleagues around here are pushed to get better. This is a very good thing, because the quality rises and rises. It is challenging but rewarding.
What has been your biggest challenge as a chef and how did you overcome it?
Actually, it was Bene – I was a little scared because I've never worked in such a big restaurant like this. I came from a restaurant with 70 seats into this one with 300 seats plus the outside area. But if you have a good team and a connection with them, it gets easier. So using their system, I introduced my style.
What is your number one rule in the kitchen?
Taste everything. Sometimes when you are young, you think your eyes will tell you the truth about what is fresh, what is salty, etc. But if you don't have enough experience to judge with your eyes, your only way is through taste. I always tell my guys: whatever you cook and give out, think: would I give this to my mum, my kids? If the answer is yes, go ahead. You have to find a way to make people understand how this job can be dangerous. So you have to be careful.
Who is your dream dinner guest?
The guest that will say: "I love your food so much!"
To be honest, though, this job is a kind of mission. You think you did your best to satisfy people and then someone complains that is not up to their standards or their liking – and this hurts. With this job you get hurt so many times, you get frustrated. My dream guest would give compliments to the kitchen on everything he eats and never complains. But as you said, it's just a dream.
A dream guest would be a person that will treat me like a friend, who comes to my restaurant like he comes to my house. They would compliment the food – compliments are the power and gasoline of my job. Sometimes you are so busy cooking all that food for brunch, lunch, dinner, and at times you have to come in really early in the morning. The only thing that keeps you going is the appreciation from your guests, your bosses. If I didn't have that, I would go to sell cars or repair vacuum cleaners, but that is not my life. That's why I choose this.
And with a hundred compliments, it's normal to have a few comments from people who don't like what you do. It's part of the game. But these can really hurt – as I told you before. You know, Tripadvisor makes me sleep badly at night.
What do you usually eat on a day off? Are you the one cooking?
I have a strange relationship with food. As long as it's good, I like everything. I like Chinese food, Portuguese food. Sometimes I cook by myself to get a normal life feeling. I wake up in the morning, go to a supermarket and make easy stuff like meatballs or something that I can put in a freezer for a few days. I go to restaurants quite often. I like Brasserie in Parisian. I like going out for dinner with friends. And if I'm by myself, I stay home and cook or just eat some nice cheese and tomatoes. There is a Thai restaurant near my house where I go pretty often. I love Thai food, Thai flavors. It's a very happy food.
Do you have any advice out there for anyone wanting to be a chef?
It's a tough job, although nowadays it's easier than before. I don't want to sound like my grandfather, but definitely, you need to have a lot of passion. You have to be very clean. Cleanliness is very important. Cleanliness, honesty and passion are what you need to have in my opinion. When I interview my staff, I ask them: what do you normally eat? Like last night? And when they say something like instant noodles, I realize they have no passion for food. For people that work with me, I want them to be here, to work exactly in this restaurant and understand what we do here. When I see there is a lack of passion, they are not the right person for the job.
The path is rather long and very painful sometimes. Especially when you are young as there are so many sacrifices, such as working long hours while your friends are enjoying their lives. Be ready for your job to take something from your life, but then it will give you something bigger back, like guest gratitude and appreciation. If you are ready to sacrifice a bit of your freedom for that job and all these beautiful things, then it's your thing. If this might make you frustrated, then it's not for you – you'd better go repair vacuum cleaners for a living!
The Great Big Sunday Brunch, Bene, Sheraton Grand Macao Hotel, Estrada Do Istmo, Cotai, +853 8113 1200, www.benemacao.com
Brought to you in partnership with Sheraton Grand Macao Hotel, Cotai Central
Tags
Related Posts