Jim Löfdahl who heads up Frantzén's Kitchen in Hong Kong came from humble beginnings. He was born and raised in Stockholm, Sweden and in 2008, got hired by Björn Frantzén and Daniel Lindeberg to cook at Frantzén/Lindeberg. Here, he honed his skills within the realms of fine dining and his efforts were rewarded when the restaurant was bestowed its first Michelin Star in 2009 and then a second one in 2010. After being appointed Head Chef at Frantzén/Lindeberg, Löfdahl brought the restaurant to Dubai for a three month pop up and due to successful international reception, it was decided to set up Frantzén's Kitchen–their first foray overseas–in Hong Kong. We sat down with Löfdahl and spoke about the uniqueness of Nordic cuisine and how Frantzén's Kitchen approaches fusion cuisine.
How did you start out as a chef?
I started quite young with an after school cooking program in Sweden so I was around 16 years old. I actually started in the dining room in front of the house and served the sommelier. It was important for me to understand the structure of the front of house and how all of that worked before I started in the kitchen. The kitchen for me is the engine, and the front of house influences the style you want to cook. So I went into fine dining quite late actually because before that I worked in bistros and more cash restaurants to build up a base and to learn how to cook Italian and Spanish food.
What influenced you to be a chef?
I think I started quite early, coming from quite a large family and my mum was always cooking. We always had well-cooked food at home and I loved to bake as a kid. Our family was not wealthy so we baked bread and other things. When I went to school, I found more interest in cooking and it took off from there.
How would you describe Nordic cuisine? 
That is quite a tricky question but Nordic cuisine is basically very local. It's a bit tricky when you go abroad making this cuisine because you need to fetch the ingredients from the Nordic area and bring it to you. So most Scandinavian restaurants become more of a fusion kind of restaurant. What I represent is that we are Scandinavian but our food and style is fusionized working with lots of French techniques, inspired from Japan. You need to go to Sweden and see how it is, we have a few classic restaurants. If you look for Nordic cuisine you have to be in the Nordic area and try the ingredients. So meatballs are a very Nordic cuisine, with mashed potatoes and some pickled cucumbers but it is part of our history–how we pickle and preserve. The base protein is pork in Sweden then beef comes in second. The Nordics are surrounded by cold water so there's lots of fish and seafood all around and that's the highlight.
What makes Nordic cuisine unique?
I think lots of people react to the pickling, especially salmon. People are amazed with it because it's low on fat and we smoke a lot of salmon and other fish. We use a lot of curing methods, such as Gravadlax which is an old method that comes from a cooking style where we use a salt and sugar mixture and you have different levels of each depending on which region you're from. You cover the salmon in it and back in the day you would bury it in the snow, but today you just put it in the fridge and it makes a sweet and salty flavor.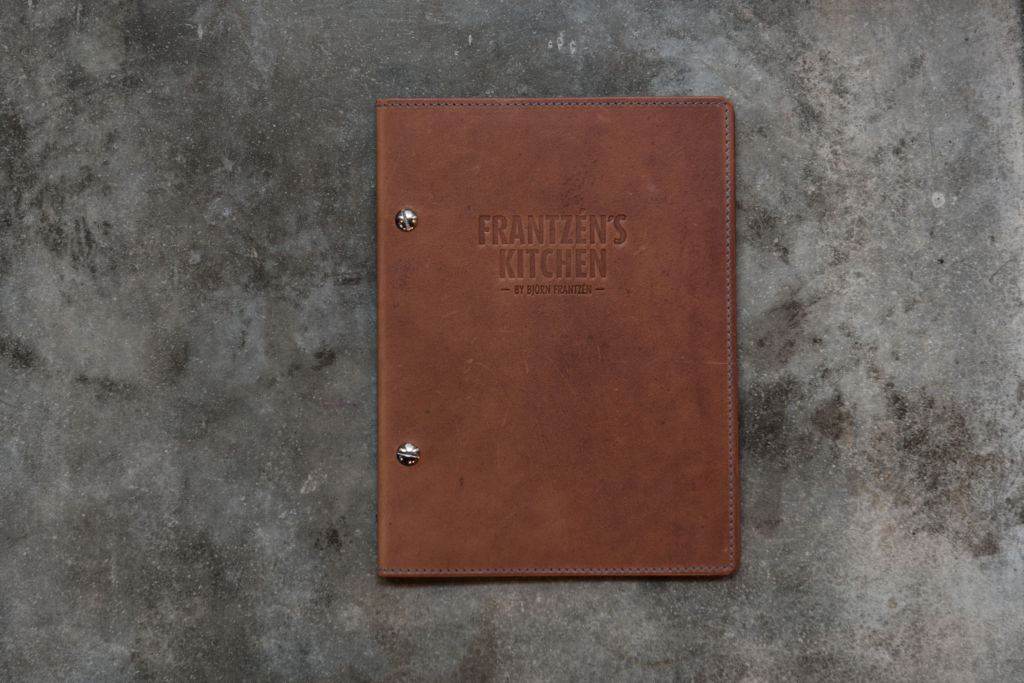 For someone who hasn't dined at Frantzéns Kitchen before, how would you describe the style and experience?
We're unique, first of all it's very small and intense. Only 28 seats but we have a very dynamic restaurant, we have lots of staff who are attentive to the tables. I would describe the food as unique, I don't see anyone else in Hong Kong, Asia or even the rest of the world actually doing the style that we're doing. But that is because we are doing a fusion of Nordic, Japanese and French style cooking.
What makes a great dish to you?
It's many things, at the end of the day it's the balance. I think when someone is putting too many things on one dish that's when it goes downhill. So I always try to keep it simple and I think for a really creative dish you should only have three ingredients on the plate. There's a lot of chefs striving to do three things but you always end up with more usually.
Do you have a favorite dish to prepare and why?
Not really one to prepare in that sense, but I love fish and seafood so I like sea urchin and scallops. If I can just bring it straight from the ocean and eat it on the hood of a car, that makes memories for me. It's the same as walking to the ocean and eating berries straight from the bush. If you eat a carrot that took its time to your plate, it loses its flavors but eating it straight from the ground, you get all the sugars and flavors! There isn't any particular dish that I love to cook since I've been cooking for many years now. I can cook many dishes and cuisines so the scope is pretty wide. However, if I'm home and cooking, I normally do pasta.
What is your favourite ingredient to work with?
As for my favorite ingredient, it's a little tricky to choose but if I had to, it'll be seafood.
What is behind one of the iconic dishes, the french toast?
One part might be its name. French toast is known over the world but what makes it special is how we present it. We have luxury ingredients on top of it so you have Swedish cheese, or parmigiana regna that's more matured, 25 or 100-year-old balsamic vinegar and truffles, and the balance of the dish, acidity, caramelization makes the dish so fantastic and it's only three bites, four ingredients.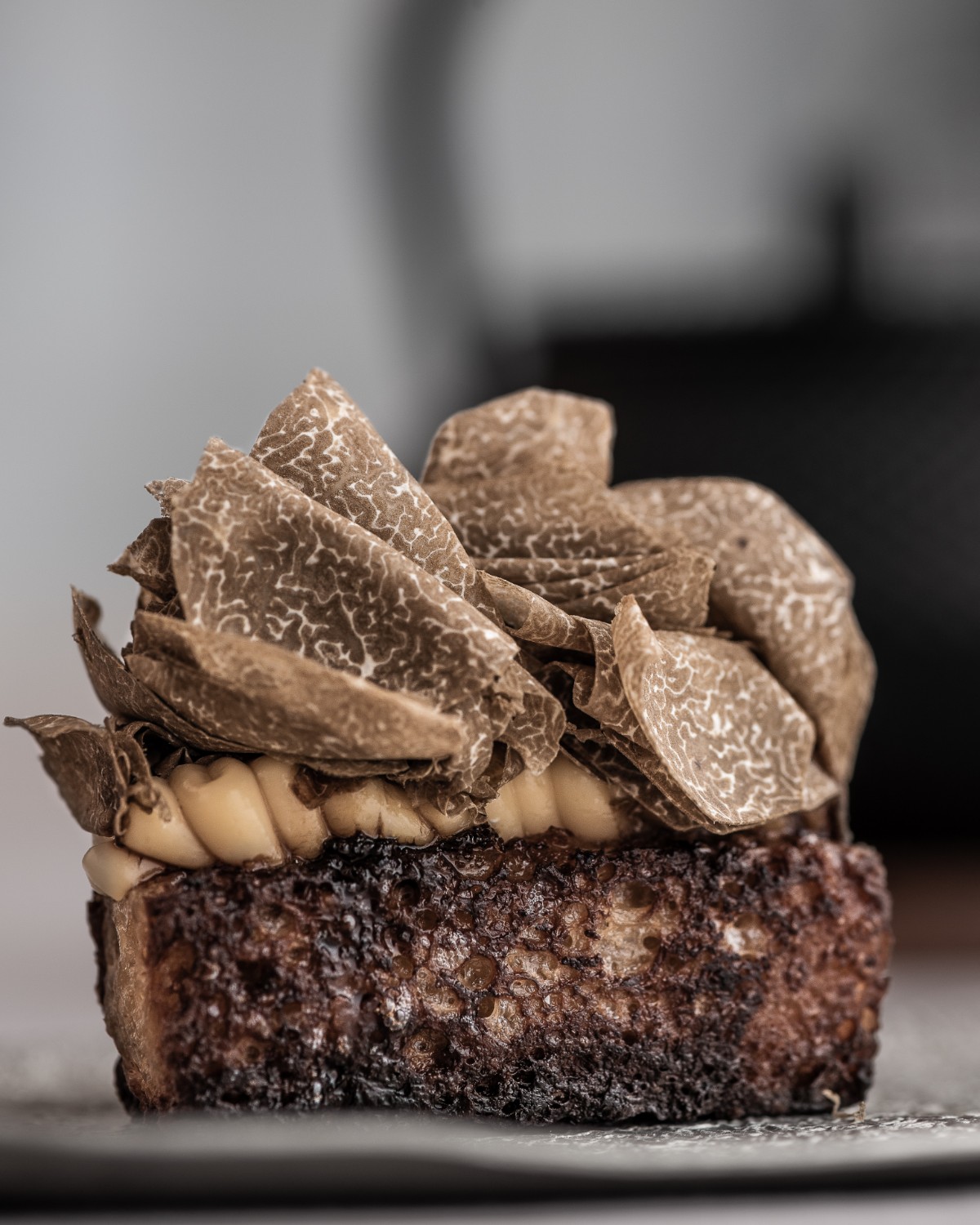 Alongside Frantzéns Kitchen you also oversee The Flying Elk, for those of us unfamiliar with it, how would you describe the food and the dining experience there?
The Flying Elk is much more casual than Frantzen's Kitchen, offering a dining experience that is totally different in atmosphere but no less satisfying. We serve comfort food at The Flying Elk – hearty, flavourful dishes with our twist on European and Scandinavian flavours. The food is not 'authentically' Nordic – two of our signature dishes are Fish & Chips and Veal Schnitzel – but of course we use a lot of ingredients that are typically used in Scandinavian cuisine and we are very inspired by Scandinavian flavours. The restaurant itself feels like a Nordic cabin, and has a very cosy and friendly ambience.
What are some must try dishes on a visit to The Flying Elk?
A signature dish at The Flying Elk's Stockholm location as well, our Veal Schnitzel is served with a refreshing side of pea salad and asparagus, which provides a nice summery twist to this dish. We change the garnishes every so often to adapt to the seasons. Bjorn's was inspired to add this dish to the menu by his time spent working in London – our Fish & Chips "TFE" is also a signature. We use hake for the fish and serve with skinny fries. Our Wagyu Porterhouse Steak "Bone-In", 1KG. Australian Wagyu beef is grilled meticulously, served with generous side dishes including grilled pointed cabbage, radicchio salad, spicy chanterelle aioli, thyme jus and smoked mushrooms. This dish is ideal for sharing given its generous portion size.
What are some Swedish foods that people don't know about?
You need to go on a crayfish party if you haven't! They are in August and they celebrate the crayfish being in season, it starts in August and it's like a buffet. Meatballs in a very classic restaurant in Stockholm, that's a highlight especially in summer for me and then I would say probably herring. I love herring when it's well prepared but also, you need to go a traditional restaurant to have authentic herring prepared by hand. Maybe toast skagen, it's quite known but its one of the grand of Swedish cuisine. It's a revolution in Sweden so this dish was developed in the 80s but it's a shrimp salad on toast and very unique. Another thing would be Surströmming, basically "rotten herring" if directly translated. Today it's more appreciated by the older generation but there are seasons when we eat it. After the crayfish parties in September, you open a can and it has a horrible smell but when you taste it, it's fantastic!
Do you still cook at home?
I don't have much time to cook in my spare time actually, so it's quite tough in that sense. If I'm home here in Hong Kong then I cook pasta on my day off because it's fast and I love pasta! I worked in an Italian restaurant in my early days. but if I'm on vacation I like to spend time in the northern region of Sweden, walk around the fiords and pick things. We have lots of Elk  and so I'll cook game and things.
Where do you like to eat in Hong Kong?
I would say maybe Amber because I like its very classic cooking and Chef Richard is very skilful so I love that one. I like HAKU in Harbour City because I like Japanese cuisine a lot. Arcane is really good as well and I love to go there for lunch especially. If I wanted more Chinese cuisine, I go to Harbour City, one Michelin star and I like China Tang also in Harbour City. Hong Kong is so diverse and there are so many restaurants so I'm doing what most people do and trying different restaurants.
What advice do you have for aspiring chefs?
So many people that's been in the game for some time give advice like, work hard, be on time, focus, and try and pick up as many things from each restaurant. I think it's fantastic because at a younger age, you can jump to different restaurants but I think it's important for young chefs to understand the region of the food, where it's from, and why it's special.
What's next for Frantzéns Kitchen?
It's been running for two and a half years now and we're going to renovate a little bit, add some decor and change some of the tables and stools. So that's it, we have quite a big renovation this summer. We've focused since day one to take care of the customer and we've been more or less fully booked since we opened so it's helpful but takes a lot of time and brings pressure. We want to keep going on and make Frantzén's Kitchen better.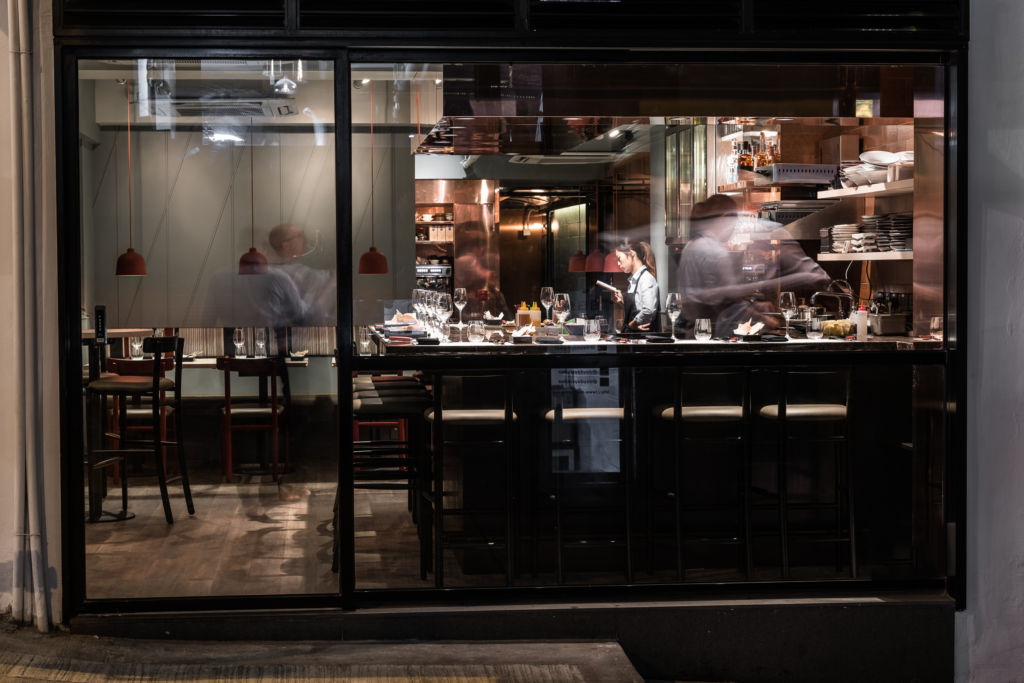 ---
For more information and bookings, check out their website here
Frantzéns Kitchen 11 Upper Station Street in Sheung Wan, Hong Kong, +852 2559 8508, www.frantzenskitchen.com
The Flying Elk 32 Wyndham St, Central, Hong Kong + 852  2898 3788
Tags
Related Posts