Located in Patio de Chon Sau in the heart of old Macau, you'll find the quaint and cozy Café Sab 8. As you walk your way to this lovely dining spot, you'll see statues of red men, a couple of monkeys and zebras leading you into a passage filled with lanterns, not too boring for a stroll and it will set you in the right tone to find out what makes Sandra's café unique from other Macanese cafes.
Where did the name Sab 8 originate? Where did you get the inspiration?
The initial letters "SAB" stand for Sandra And Bela, mine and my sister's names. The number 8 in Cantonese is "baat", together "Sab 8" (sab baat) is how you pronounce 18  in Cantonese which is considered a lucky and good number in the Chinese feng shui.
Where would you say your cooking style is from?
When I was young, my cooking inspiration came from both my mom and our helper. And then when I started working under F&B management, I would watch the chefs every day and learned from them. It also comes from pure love whenever my customers, family, and friends enjoy my food.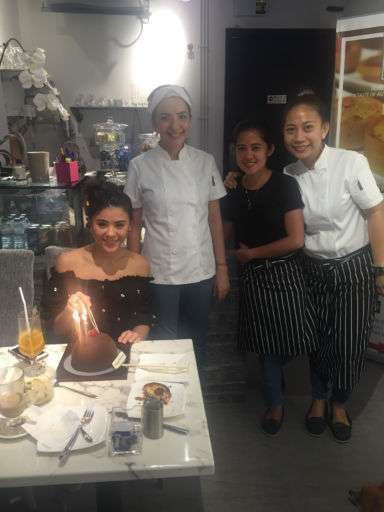 What inspired you to become a Macanese chef and restaurateur?
Well, actually I had this in mind for about 10 years and then I thought about opening a café because I wanted to retire at the age of 40. When I went to pastry school and I did my internship in a hotel, it made me realize that my heart belongs in the kitchen and that's what I've always wanted to do.
What are the challenges of running a café in Macau?
The challenge of running a café in Macau is that a lot of guests always expect to have a fancy and full meal course. A café in Macau is very different from a café overseas because it is expected to hold pastries and desserts. In Macau however, it is technically a restaurant since most cafés serve full meals. I think that, at least for me, I would like to focus more on pastries than daily specials, but people expect a  restaurant with meals.
How about the good things?
We get the chance to share and preserve the Macanese culture. I don't think a lot of people from my generation in Macau are doing what I'm doing. It is one of the things I would like to keep because I think after two more generations  in the future, Macanese cuisine is going to disappear.
What was the first dish you've ever learned to cook?
Hmmm, [laughs]… When I was about 9-10 years old, the first dish I've ever cooked was "Soy Sauce Fried Rice" where I just cracked in some eggs and threw some sausages and rice and fry it with soy sauce.
What are your favorite places to eat in Macau and why?
I love Jockey, a Japanese restaurant in Taipa, opposite Watsons in Nova Taipa, right next to a Chinese restaurant and 10/10 store. I've been a fan ever since I was a kid, they used to have a small restaurant right opposite the actual Jockey Horse Racing Club when I was very young and they had classic Japanese food. I also love noodles around San Malo area, my current favorite ramen place is FURU FURU which is just opposite to my café.
What would be an ideal weekend in Macau for you?
A splash at a hotel swimming pool with friends, eating and chilling out.
What makes Café Sab 8 different and unique from other cafes?
We serve traditional Macanese food with a twist and give modern touch because although most of the Portuguese and Macanese cuisine is delicious it can be sort of outdated for the younger generations.
What would you consider your best creation and what are the classics on the menu?
Balcahau (salted codfish) tart, Spicy Sardine tart, Minchi, Seafood rice which is popular and Samosa. Also, Orange Roll  made with fresh orange juice are really vibrant.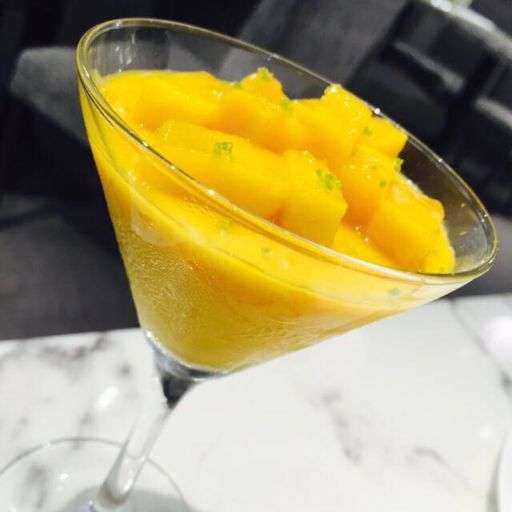 Cafe Sab 8 Patio De Chon Sau, No. 10, R/C A, +853 2835 8191
My Macau by Sandra Barros:
Jockey Japanese Restaurant Supreme Flower City Avenida de Gumaraes, Vila de Taipa, +853 2882 1862
Furu Furu Restaurant +853 2821 0201
Live and Love Macau features a glimpse into the world of Macau's most respected figures and inspirational characters while revealing all about their version and story of MY MACAU.
Tags
Related Posts