For Asia's 50 Best Restaurants week, Maestro 
Umberto Bombana
 united seven master chefs at "A Summit of Stars" held on March 25th for an unforgettable Sunday lunch of excellence and culinary delight. The event saw Asia's most successful and influential chefs, Bombana himself with a lifetime of work dedicated to providing quality dining in Hong Kong.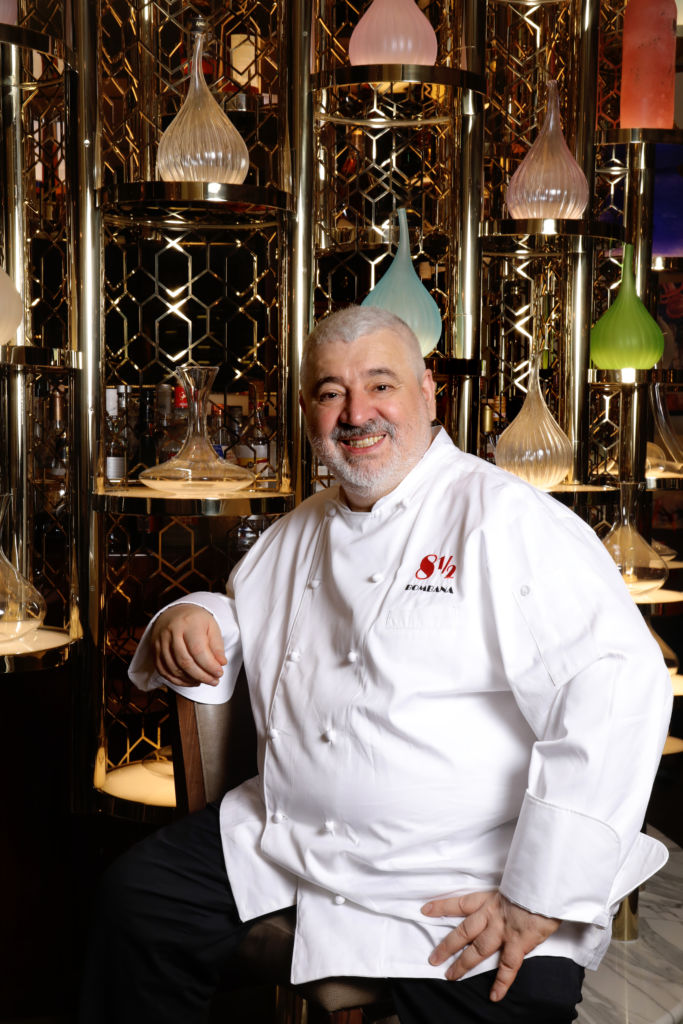 From Milan to Hong Kong: Chef Bombana's life and work
Born in Bergamo and trained at Centro di Formazione Alberghiera in northern Italy, it is not surprising that Chef Bombana apprenticed at Michelin-starred restaurant 'Antica Osteria dek Ponte' just outside of Milan. He was clearly always on the path to culinary greatness. That brought him to Asia in 1993, when he arrived in Hong Kong to manage the iconic Toscana at The Ritz-Carlton Hotel which marked the start of his growing importance within Asia's fine dining scene. Moving from the Toscana, Bombana opened "8½ Otto e Mezzo BOMBANA", that earned three Michelin stars for seven consecutive years. Since 2015, Otto e Mezzo Bombana restaurant has been a feature at Galaxy Macau meaning we have been able to try the exclusive delights of the only Italian restauranteur to gain three Michelin stars outside of Italy. He opened "CIAK – In The Kitchen", Hong Kong's first luxury trattoria in December 2013 at the Landmark Atrium, Central. It is, therefore, unsurprising that 2017 was such a successful year for the chef, not only was he awarded the Order of Merit from the Italian Republic, Italy's highest ranking award, but he also was honored with Asia's 50 Best Restaurants Diner's Club Lifetime Achievement Award 2017.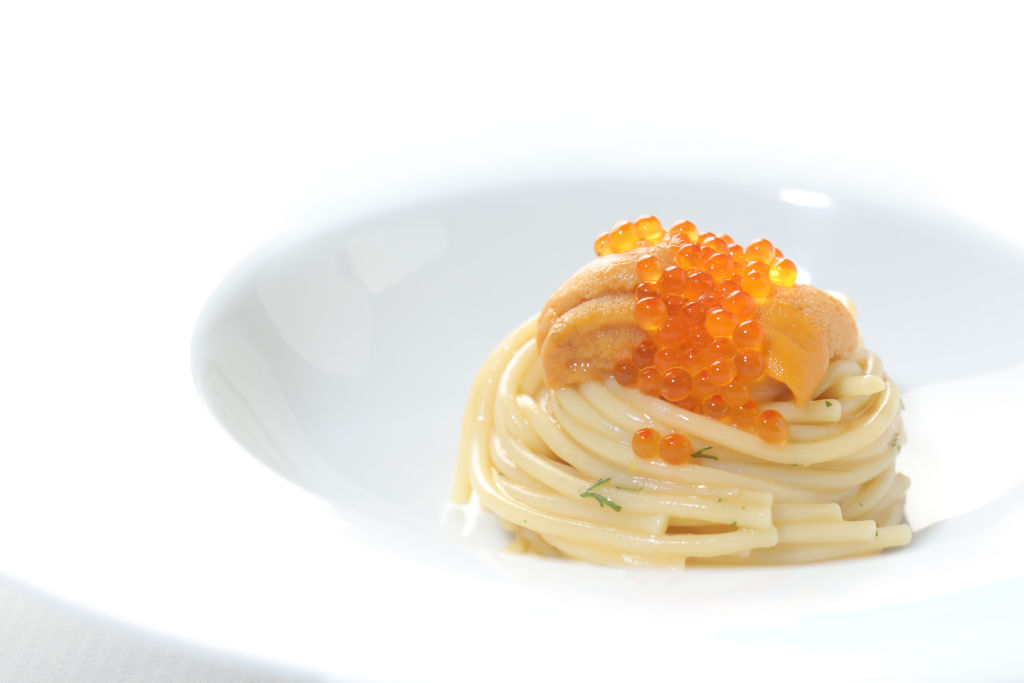 The Summit of Stars Brunch
Seven of Asia's best chefs gathered to present a successful and star-studded lunch ahead of the 2017 Asia's Best Restaurants award ceremony at his restaurant "8½ Otto e Mezzo BOMBANA Galaxy Macau". Collaborating together were Executive Chef Tetsuya of Waku Ghin in Singapore ranked 20 in 2017; Executive Chef Kirk Westaway of Jaan Singapore; Executive Chef Ton of Le Du Bangkok; Chef Luca Fantin of Bulgari Il Ristorante Luca Fantin Tokyo; Executive Chef Dharshan of Ministry of Crab Colombo; 8½ Otto e Mezzo BOMBANA Galaxy Macau's Executive Chef Antimo Maria Merone; and 8½ Otto e Mezzo BOMBANA Shanghai's Executive Chef Riccardo La Perna. Despite coming from different backgrounds and working with various styles, together they created an extensive menu each serving one signature dish. The host presented his legendary Abalone carpaccio as the first starter, followed by a caviar appetizer from Jaan. As the lunch continued the cuisine continued to impress, with Waku Ghin providing simple yet exquisite scampi and lemon and Tokyo's Chef Fantin fuzing traditional Italian with local Japanese produce to create a contemporary dish of fresh tomatoes and Japanese sea urchin that he named spaghetti "Monograno Felicetti". The event was one of its kind with guests attending from around the world for the ultimate Sunday lunch.
Asia's 50 Best Restaurants
Launched in 2013, Asia's 50 Best Restaurants takes in six voting regions: India and the Subcontinent; South-East Asia– South; South-East Asia– North; Hong Kong, Taiwan, and Macau; mainland China and Korea and Japan. The list is created by the "Asia's 50 Best Restaurants Academy", that consists of an influential group of over 300 leaders selected for their knowledge and expertise in the restaurant industry across Asia. Since then, it has been a platform to celebrate and commemorate the prosperous dining scene in Asia, and showcase this to the world. The 2018 awards were presented at Wynn Palace in Macau on Tuesday 27th March, as will be the 2019 awards after a bid from 12 countries in 2017. Held in Macau for the first time this year has acknowledged Macau's fruitful and flourishing fine dining scene, which will no doubt be even more prosperous by the time of the 2019 awards.
Tags
Related Posts