Truffles are a star cooking ingredient in gourmet kitchens all over the world and in Hong Kong, that's no different. Quality and most importantly, seasonal availability are of the utmost importance and so, we spoke to Jason Lo, Managing Director of Waves Pacific Ltd on the top quality of Australian truffles and how this elite gourmet meat and fine goods supplier started importing truffles!
Why do you think people like eating truffles and are truffles good for you?
To start with there are hundreds of varieties of truffles in the world; the most prized ones are the Tuber Magnatum, the famed Alba White Truffle, and the Tuber Melanosporum, the Black Winter Truffle. At the very core of their characteristics is a romantic type of mystery, from their aroma, the way they grow and are found and in the case of the Black Winter Truffle, the flavor.The White Alba Truffles are more noted for their aroma. In one study they have found over 150 different flavor profiles. Around half were similar to dark chocolate. 
The two above mentioned truffles are extremely rare; season to season can vary greatly in terms of availability. And while the majority of Black Truffles are farmed now, there are still an abundance of unknown factors that can contribute to better seasons. What farms have been able to do is just create better odds for the spores of the Black Truffles to thrive. 
How do truffles grow? Can you talk us through the process briefly?
According to Truffle and Wine Co. website, at The Truffle & Wine Co., Mother Nature hides her finest jewels on the roots of 13,000 hand-selected oak and hazelnut trees, inoculated at planting with spores from the French black Perigord truffle.
Buried beneath the base of our trees, white thread-like mycelium attaches to the root and similar to the umbilical cord between a mother and child, feeds the truffle nutrients from the surrounding environment as well as sugars produced by the host tree.
How many different types of truffles are there? What ones are the most popular and how do we tell them apart?
As mentioned, there are hundred of various types of truffles. Some can be quite similar in appearance but the obvious way to distinguish them is the aroma and flavor. It is one of the reasons that the Black Winter Truffle and White Alba Truffle are so prized. In the European summers they have a Summer Truffle (Tuber Aestevium) whose outward appearance is similar to the Winter Black Truffle but the inside is white and it lacks the complexity of character of the Winter Black; thus why it is also significantly less expensive as well. 
We were quite surprised to learn that Australia produces such premium truffles, can you tell us what makes the region so special?
The Southern Forest of Western Australia has extremely fertile land, and is a great food producing area. Combined with year round climate conditions that are conducive to truffle growing this is what makes it possible for Australia to produce great truffles.
How do you think your Australian truffles compare to the European ones?
There is no difference in terms of species. The main difference is in the way they are sourced and sold; the European model and the pricing is driven by market conditions, so pricing can fluctuate weekly. Whereas in Australia there is a greater amount of price stability. We are also sourcing truffles directly from the farm for our Australian truffles. We have also started sourcing our European Truffles directly from a single producer as well in Spain. This has offered greater consistency; the traditional way that truffles were exported it would come from many different markets and regions, changing hands from hunter, to market, to buyer to consolidator; this often meant that the truffles received would be from many different regions and offer no traceability in terms of age and authenticity. 
How do you see the development of the Australian truffle industry developing in the future? 
It is still a relatively young industry, even though the first farms have existed for 20 years, it takes at least eight years for a tree to produce meaningful results, given the inevitable trial and error I would say it is still in its infancy. It is expected to double in size over the next ten years. 
The Truffle and Wine Co.'s truffle production has grown steadily over time, from 600kg in 2008 to more than 5,000kg! They produce roughly 60% of the total Australian production and have now become the largest single producer of Tuber melanosporum in the world.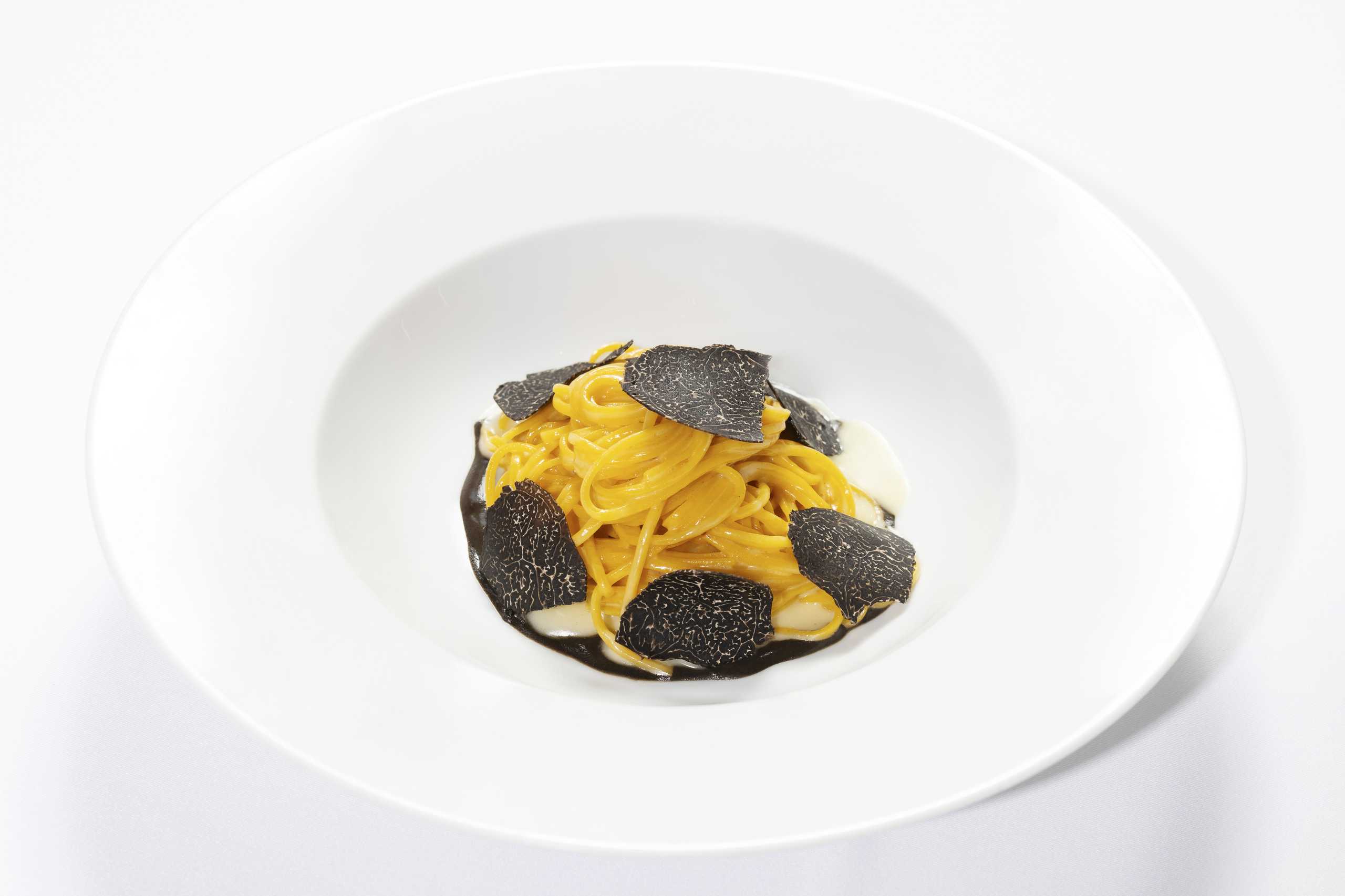 It's great to see these premium Australian truffles available in Macau and Hong Kong, how have they been received by chefs and diners here? Where can diners try them out during the season? 
At first there was some skepticism: but there was no denying the quality. They have received great support from Chefs like Umberto Bombana, Shane Osborn, and Danie Calvert. They all appreciate the great level of quality and consistency. Having the truffles during our summer inspires them to match with more traditional summer ingredients; so it opens up a new realm of possibilities as well. 
It is always great to see younger chefs and cooks who have only used European truffles and their reaction of awe when they try the Australian ones.
I think diners are still learning about them because the Australian Black Truffle coinciding with the European Summer Truffles; the distinction does not click in their head. People forget about the reversal of seasons in the Southern Hemisphere. There are some people who also do not associate Australia as a place for fine foods either; which is extremely far from the truth. Australia has areas of great fertility and there exists some extremely dedicated producers and chefs in Australia. 
Restaurants featuring Australian black truffles include 8 ½ Otto e Mezzo in Macau and Hong Kong, Octavium, Arcane who will introduce a vegetarian truffle menu, and Belon.
Chef Bombana is a huge fan of the Australian Truffles and has even visited the farm. Has this exposure helped with their popularity in Asia?
When you think truffles you think Chef Umberto Bombana. His support has meant so much for the Australian truffle industry. It provided instant credibility; the high standard he sets for his restaurants mean he only uses the top two type of truffles–Black Winter and White Alba. He also makes it a point to never touch truffle oils which are just synthetic chemicals.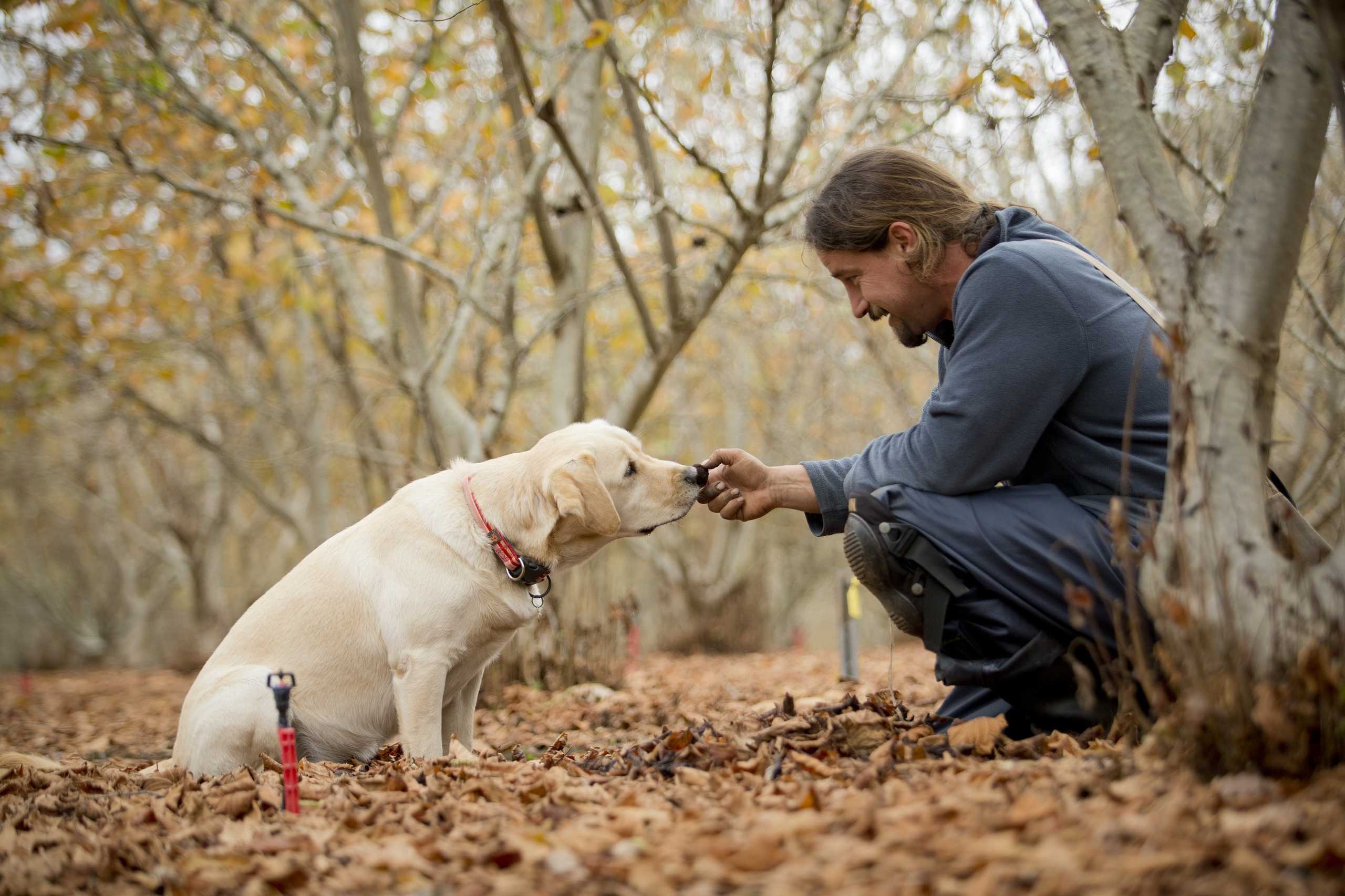 Can you describe a typical truffle hunt and the role of truffle hunters?
The old traditional way truffles used to be hunted was by using pigs. Pigs have an acute sense of smell but the main advantage to using them is most likely due to the fact that truffles emit a scent that is similar to that of a male pig which attracts the female. While it's great because there is no need to train them, a pig in heat can be dangerous and will often fight or bite their masters for the truffle. It used be told that you could recognize truffle hunters because they were often missing a few fingers. In Australia they have trained dogs to hunt them; it is much safer and cuter (laughs). 
For those who know nothing about truffles, what are three bits of wisdom or fun facts they can learn to impress their friends the next time they are at a truffle dinner?
Very few truffles are actually from France or Italy. They are often imported from Spain into French markets and then exported out. 

Truffles are now predominantly hunted by dogs.

There are over a 150 different flavor or aroma characteristics, and that they share many of the same ones as dark chocolate.  
Your company Waves Pacific Limited is one of Hong Kong's premier food suppliers. Can you tell us a bit about your business? What kind of products do you bring into Hong Kong?
I started the business in 2002 with the intention of importing Australian seafood; but being more of a steak man myself, the focus of our business switched to beef. Specifically, Australian Wagyu beef. It was over a chance meeting that we started importing truffles. Through an old contact of Chef Shane Osborn's I was introduced to his old Australian truffle supplier while he was at Pied a Terre in London. We got along well, and next thing I knew we were in the truffle business. 
Our focus is to work and import quality products from quality suppliers and expose them to the people here in Hong Kong and Macau. I wanted to avoid industrialized producers and focus on more niche quality suppliers because I wanted to have a high quality consistent product. While we were a meat focused business for many years, I have since looked to include more quality products. We now carry a variety of meats and over the past year have started to once again import more seafood like Ora King Salmon from New Zealand.  
I've been fortunate enough to work with great producers. I'm especially proud to be the distributor for Mayura Station Wagyu, Rangers Valley WX Wagyu, and Ora King Salmon. Many of the producers that we worked with were niche products when we started and we have all grown over the years so that while our market was strictly wholesale there are plans to be able provide a lot of our top end items soon to the Hong Kong home market.
---
For more information on Waves Pacific Ltd., check out their website at www.wavespacific.com
Waves Pacific Ltd. Harbour Industrial Centre, Ap Lei Chau, Hong Kong, +852 2328 3556, www.wavespacific.com
Tags
Related Posts