Is there really too much of a good thing? When it comes to burgers, the answer is a definite "no". We rounded up more of our favorite burger places around town. We give you our recommendations on where to go and what to order—the rest is up to you.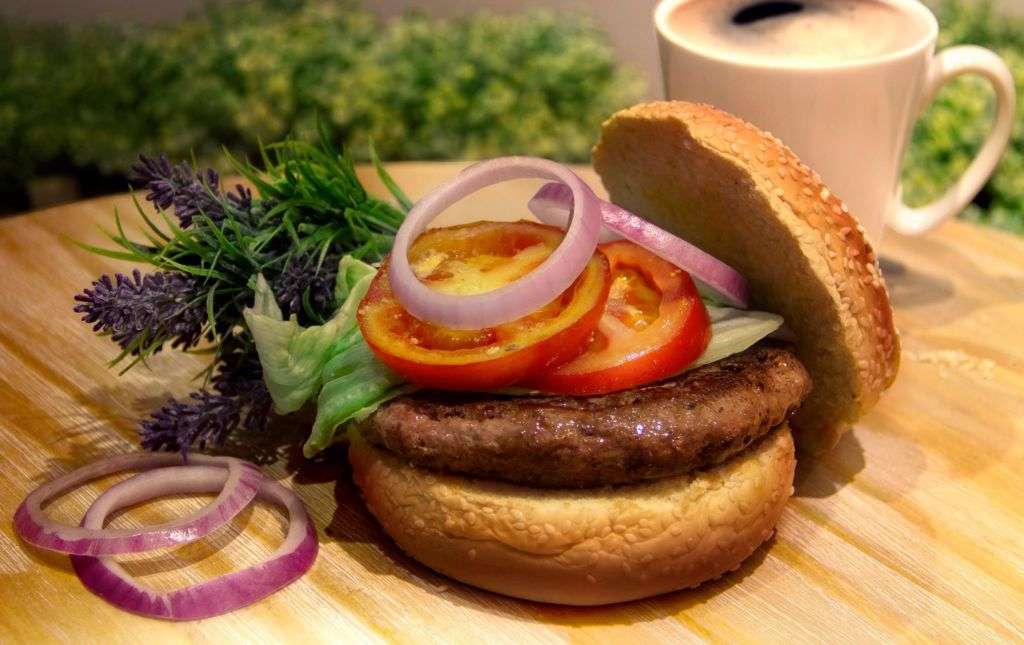 7 burger
Whether taking a break from sightseeing or looking for a lunch spot near work in the center, you can't beat 7 burger's location, literally at the base of the steps leading up to the Ruins of St. Paul's. The restaurant is tucked away up a flight of stairs on the second floor, which provides a welcome refuge from the street. Dining room decor is light, bright, and pleasantly spartan with natural wood finishes. Grab a window table, enjoy an unobstructed view of the street below, and indulge in some people watching. 7 burger has a number of different burger options on the menu, including a veggie burger and a spicy Mexican burger, but we liked their "Portuguese style" chicken cutlet burger with curry sauce, and their classic British beef burger with hand ground beef. The beef patty was juicy and full of flavor.
7 burger F2-3, 34C Rua de S. Paulo, Macau, +853 2835 8422, www.facebook.com/7burgermacau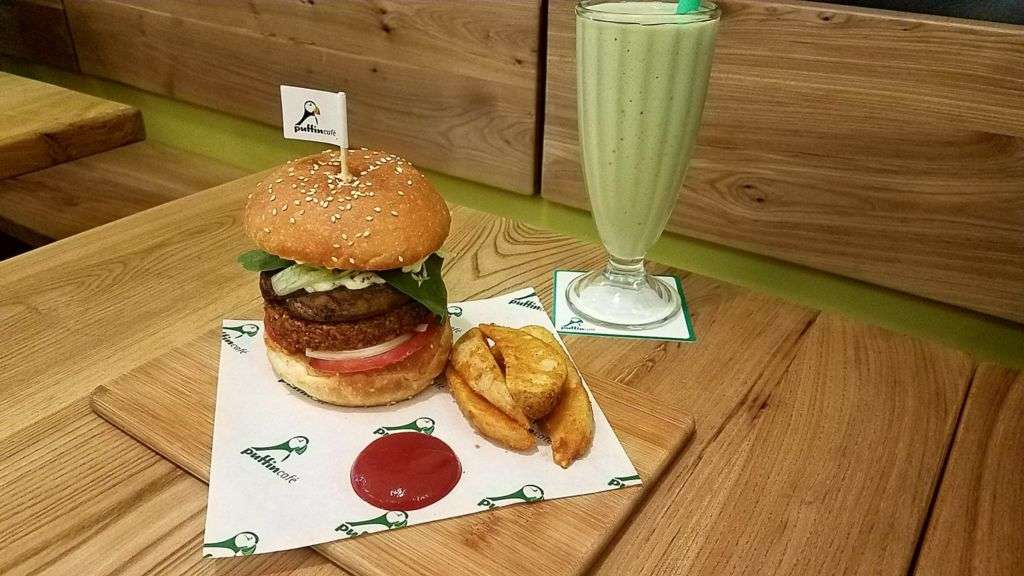 Puffin Cafe
When strolling in between St. Anthony's Church and Ruins of St. Paul's, you'll come across this lovely cafe, Puffin. Enter into their world of green and photography of Puffin birds taken by a couple of owners who were inspired during their stay in Ireland. This cafe is an ideal spot to escape from the crowd. Great if you're seeking a quick casual bite to eat. You can build your own sandwiches here. Their bread choices include baguette, ciabatta, bagel, focaccia, croissant, even whole wheat wraps. Fillings include tikka chicken, spicy salami, smoked salmon, and parma ham. They also have fresh vegetable choices like rocket, sun-dried tomato, and beet root. Lastly add in dressings, including sesame sauce, honey mustard, and caesar dressing. You can also build your own salad here with their endless options! Aside from salad and sandwich building, this place is also great for vegetarians and vegans, as one of the owners is vegan. He recommends their veggie cheese burger with portobello mushroom. A great choice for those who are trying to cut meat from their diet as the portobello mushroom has a meat-like texture and taste. Their chicken spinach wrap and baked stuffed potato skin are popular picks.
Puffin Cafe 16A Rua de Santo António, Macau, +853 2883 6663, www.facebook.com/PuffinCafe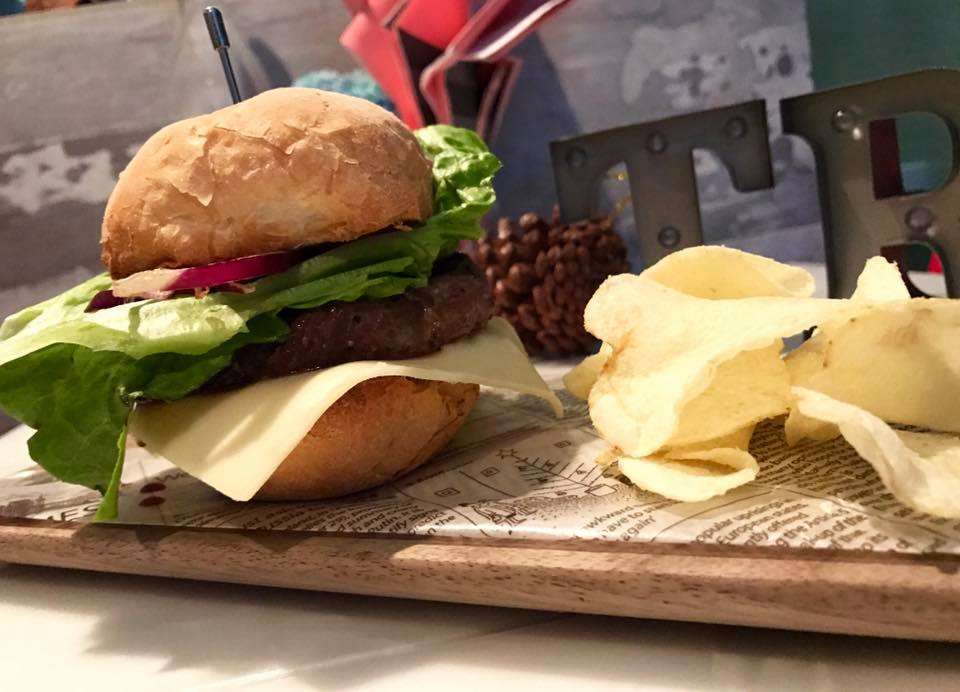 Trio Room
Trio Room is a hidden wine bar cafe founded by three siblings. We like coming here to enjoy the quiet side of Macau with their recommended Australia M5 wagyu burger. Cooked between medium to medium well, it's delicious, tender and flavorful, but you can request to have it well done. They also serve cold cuts, cheese, wine, coffee drinks such as their iced cappuccino and milk on coffee rocks, and desserts, and they do wine tasting and food pairing sessions as well.
Trio Room Kou Nga Kuok Building, 23 Rua da Mitra, Macau, +853 6685 0228,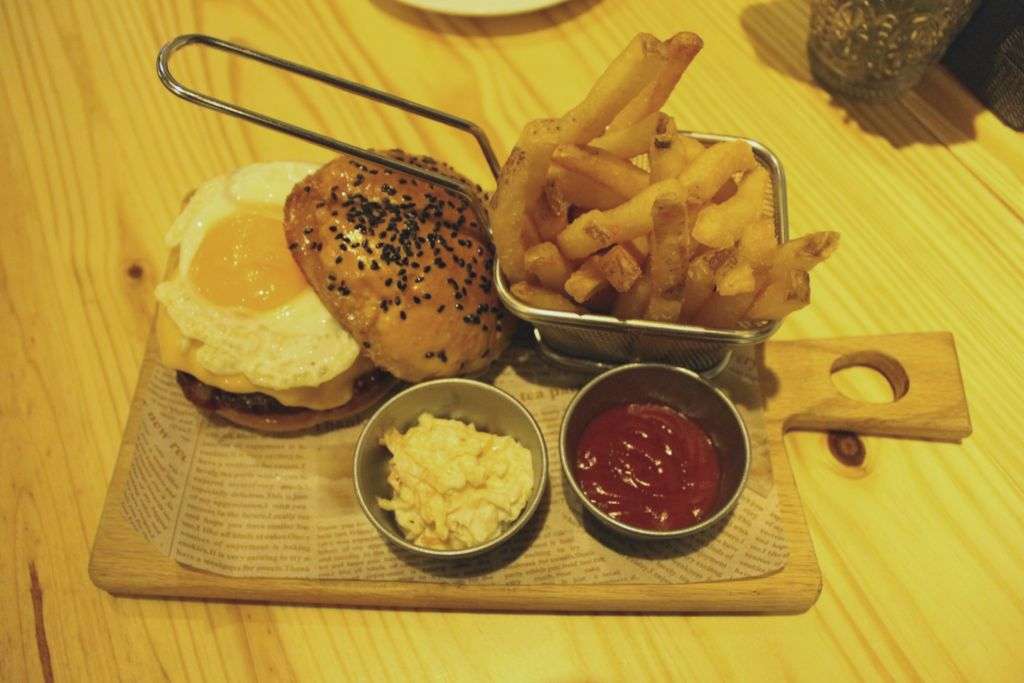 Royal Lemon 
Royal Lemon is the second branch of Lemon Lemon Cafe and still remains faithful to their original British theme and transformed into a hidden gastro pub. A perfect hangout place to "have a pint". Their handcrafted burgers are a must try along with their draft beers. We like their "messed-up sunshine" burger that has crispy fried egg, bacon, cheddar and caramelized onion served with homemade sauce. We also suggest sharing their signature scotch eggs—delicate soft boiled eggs wrapped in special minced mix served with their house made tartar sauce.      
Royal Lemon GF-C Sin Tak Garden, 6 Avenida do Ouvidor Arriaga, +853 2855 0267,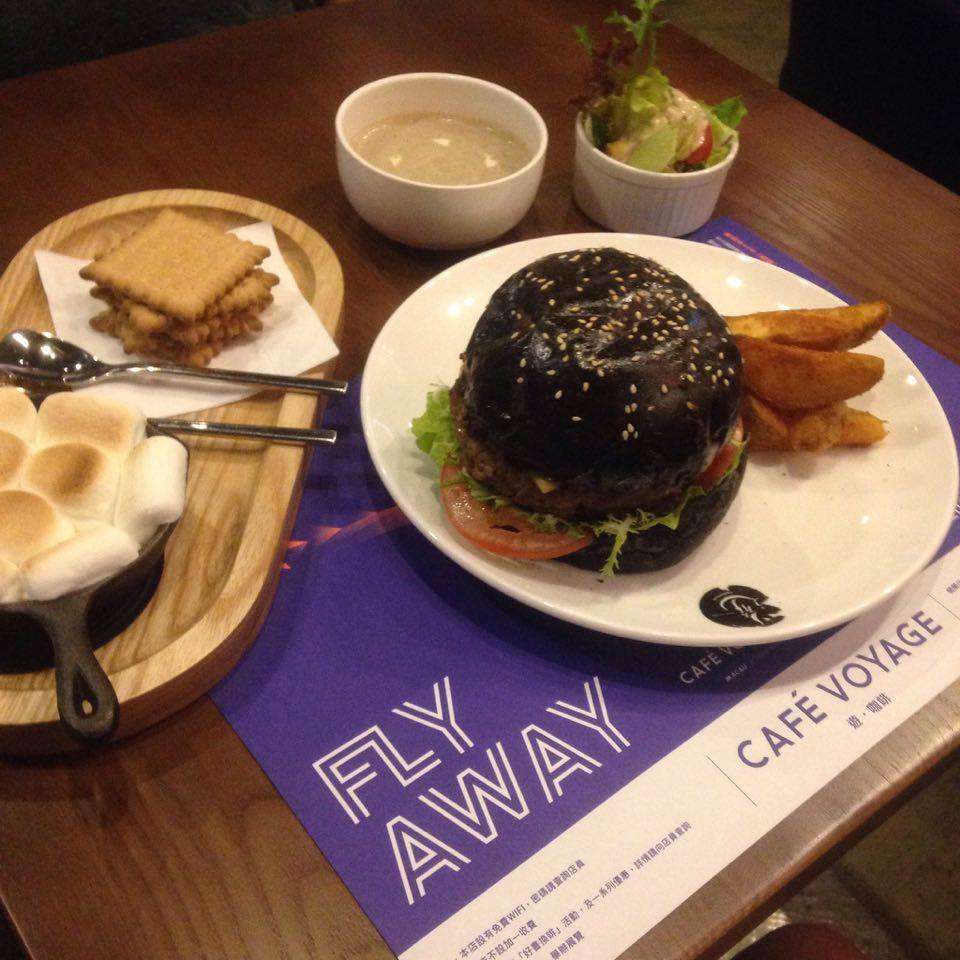 Cafe Voyage 
As the latest food trend is turning to the dark side, let's forget the rainbow fever and sail away to Cafe Voyage located in Dynasty area to discover what this black cuisine craze is all about. Having cultural and life elements as their concept, Cafe Voyage's aim is to provide guests a place to appreciate photography, books, exhibitions, and food. A chill out spot to indulge in their burger lunch set: we chose their recommended homemade squid ink cheese & beef burger that includes a choice between a garden salad and soup of the day or a drink and dessert of the day. As scary as your favorite carbs may appear in black, the dark tint is mostly fulfilled with squid ink which taste like normal buns but gives out a really cool presentation as you munch on one of these bad boys. Their lunch menu changes every two weeks and one of their popular treats is a sizzling lava chocolate & marshmallow with petit beurre biscuits served in a mini pan.
Cafe Voyage GF-V Fu Tat Garden, 331 Avenida do Governador Jaime Silverio Marquez,
+853 6520 9600 www.facebook.com/cafevoyage
Share
Tags
Related Posts