What a year 2018 has been! Macau celebrated lots of amazing events and milestones this year. From the epic Bruno Mars concert to the opening of the Hong Kong-Zhuhai-Macau bridge and the always spectacular Macao International Fireworks Festival, there were so many memorable moments indeed.
It seems we have finally reached the end — and it's time to celebrate in style and get ready for more adventures ahead in this beautiful city. Staying in Macau is always a great for New Year's Eve, and you're in for a treat because we have compiled the best dining spots and promising parties where you can sip celebratory champagne and sing or dance until the last piece of confetti falls.
---
DINING EDITION
Sheraton Grand Macao Hotel
(See featured image above)
Last minute New Year's eve plan changes? Or just haven't got around to planning anything yet? Don't worry a New Year's Eve dinner buffet at Sheraton Grand Macao Hotel's Feast is a fantastic idea. Take the whole family to this dining spot for a special "Countdown Feast" evening featuring the freshest seafood, delicious meats as well as a glass of champagne to toast the New Year. The 9:00pm until the countdown is priced at MOP $588 per adult or MOP $688 per adult inclusive of a glass of champagne.
Sheraton Grand Macao Hotel Estrada do Istmo, Cotai, +853 2880 2000, www.sheratongrandmacao.com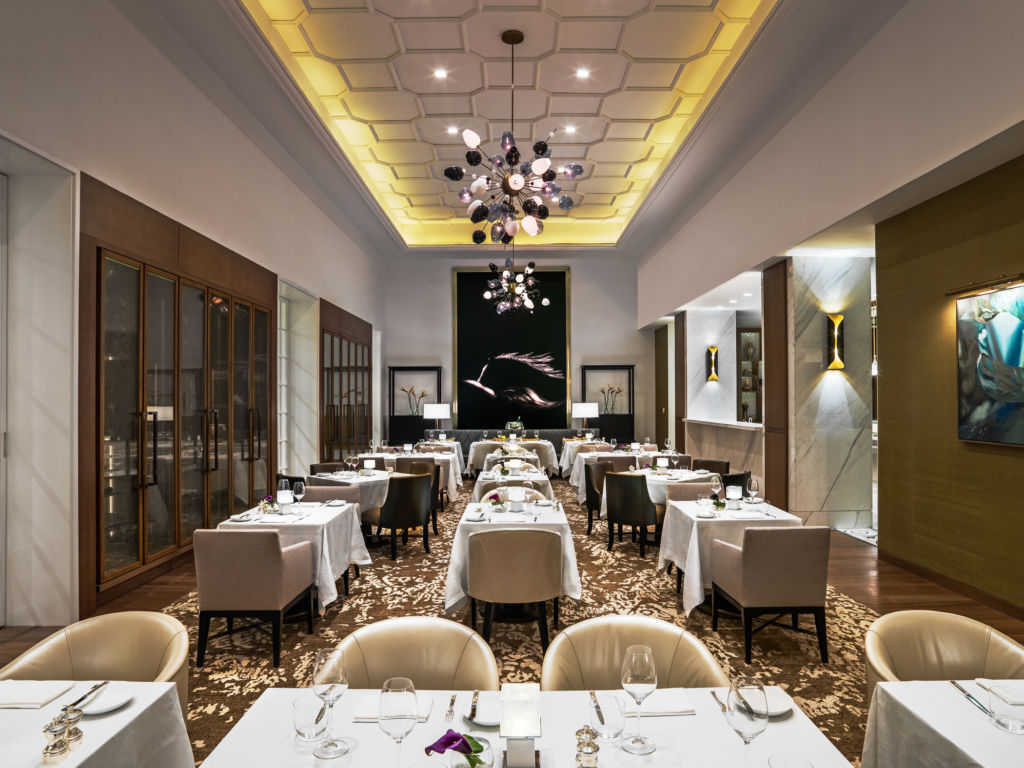 Mandarin Oriental, Macau
Make it an intimate celebration at Vida Rica Restaurant. Gaze at stunning views of Macau as you reflect on the memories of 2018 and feel positive about the new year ahead. Indulge in a special six-course menu featuring a taste of Macau as a true ode to our beautiful home. It's priced at MOP $1,088 per person. This exquisite menu is made with love by Executive Sous Chef, Ethan Hiew and Chef de Cuisine, Matthias Knilling and highlights scrumptious festive-inspired menus. Diners also have a chance to win a two-night stay in Mandarin Oriental hotels when dining here on New Year's Eve.
Vida Rica Bar Mandarin Oriental Macau 945 Avenida Dr. Sun Yat Sen, NAPE, Macau, +853 8805 8928 or email [email protected]m, www.mandarinoriental.com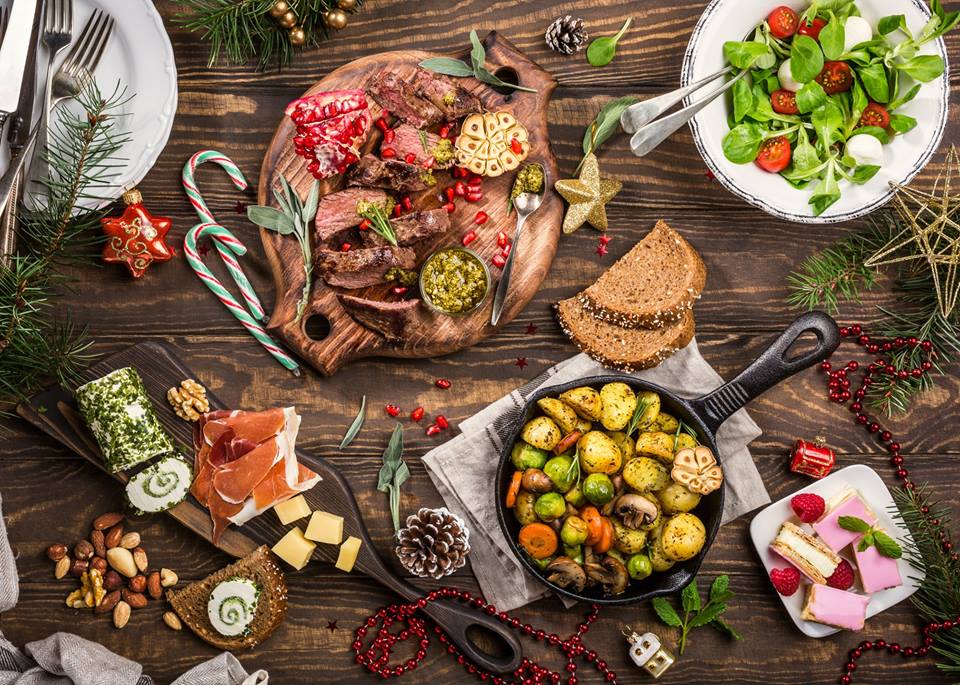 SOFITEL MACAU AT PONTE 16
One of Macau's iconic dining institutions is Sofitel Macau At Ponte 16's Mistral Restaurant. Their New Year dinner buffet is comprised of a wide array of international cuisine. Feast on roasted whole suckling pig porchetta, roasted turkey with a root vegetable, jellied apple and cranberry sauce and a fine assortment of cheese, terrine, and pate. There will be delightful French gourmet dishes available such as the seafood bouillabaisse, snails fricassee, and lamb blanquette. The 'Célébration de la Fête' dinner buffet is available from 6:00pm to 9:30 pm and priced at MOP $448 per adult and MOP $228 per child.
Mistral Restaurant  Sofitel Macau at Ponte 16, Rua das Lorchas e Rua do Visconde Paço de Arcos, Macau, +853 8861 0016, www.sofitelmacau.com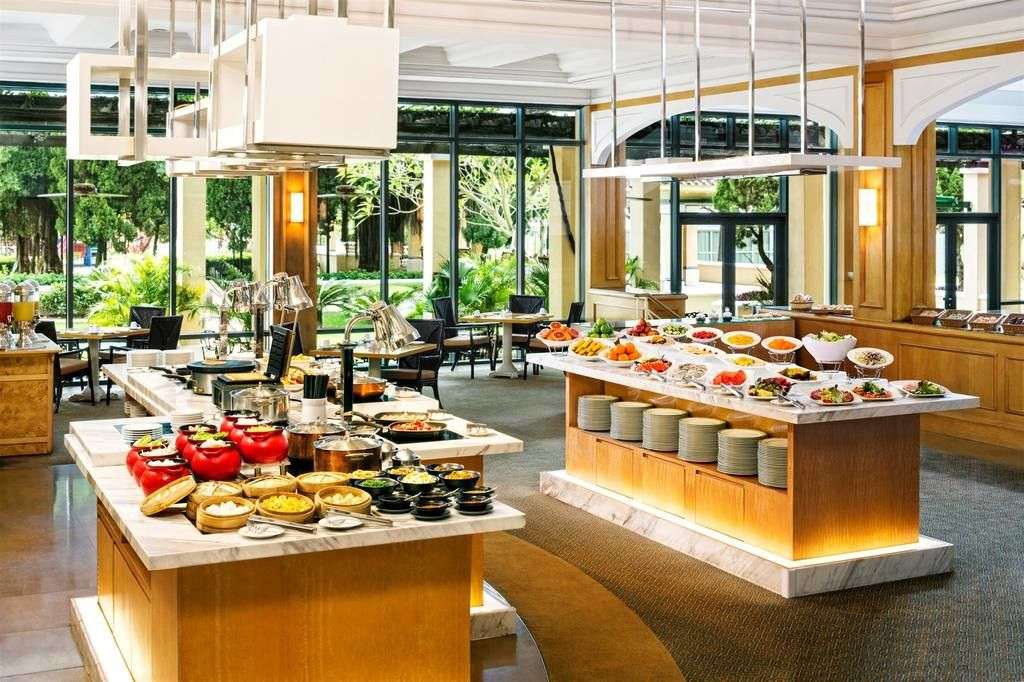 Grand Coloane Resort 
Escape from the hustle and bustle of Cotai and usual spots for New Year's Eve and come here – one of the best places for an intimate and unforgettable celebration, the Grand Coloane Resort. Enjoy a special dinner buffet on December 31 with your loved ones and create a wonderful memory for the year ahead. The buffet dinner is priced at MOP $698 per adult with sumptuous choices for the whole family. Stay longer and participate in the Countdown party from 10:30pm to 12:30am for MOP $288 per person. It is an amazing deal including free flow soft drinks, beer, house wine and one glass toasting of champagne with snacks.
Grand Coloane Resort 1918 Estrada De Hac Sa, +853 2887 1111, www.grandcoloane.com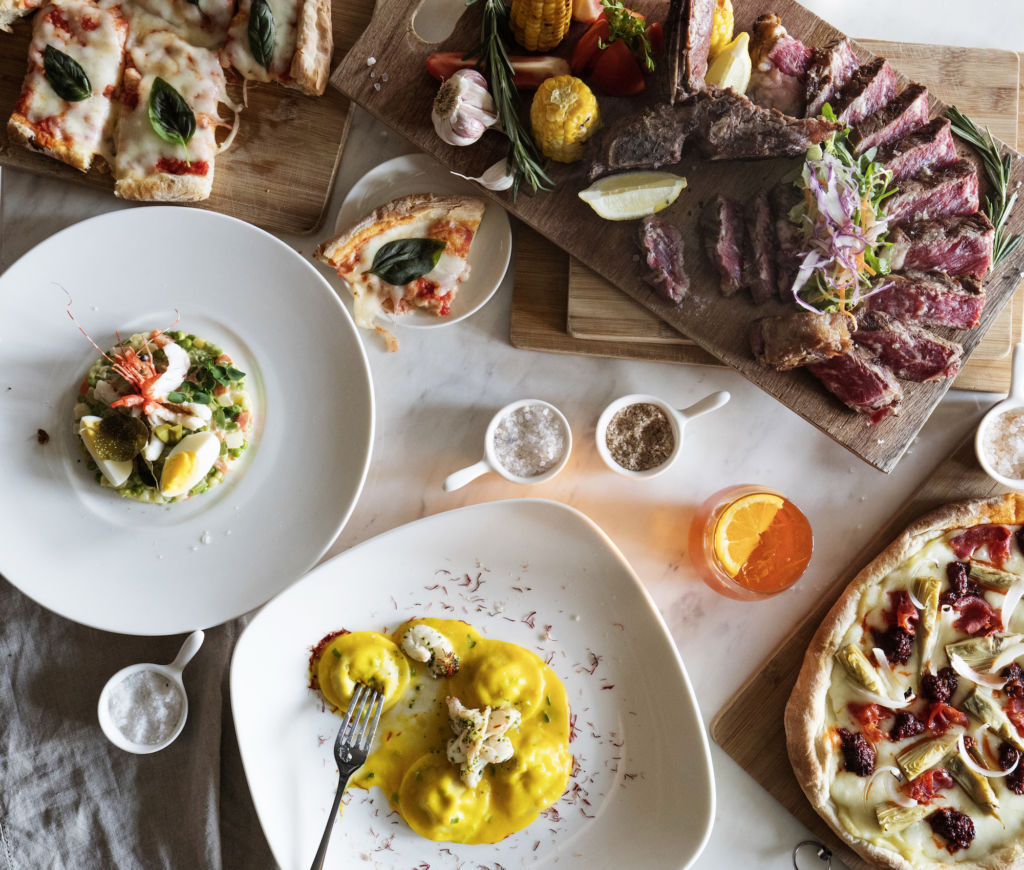 CAFFÉ B MACAU
Celebrate the year in true Italian style at Caffé B Macau. This beautiful restaurant tucked away near Nam Van Lake is a gem for special occasions. Dine in the elegant setting while enjoying an excellent five-course tasting menu for New Year's Eve prepared by the creative chef and kitchen team. It's priced at MOP $700 per person and worth every Pataca – mark a milestone in your life with your loved ones. Book your reservations as soon as possible.
Caffé B Lake View Mansion Block 1, 744-G-H Avenida Panoramica do Lago Nam Van, Macau, +853 2838 6886, www.facebook.com/Caffe-B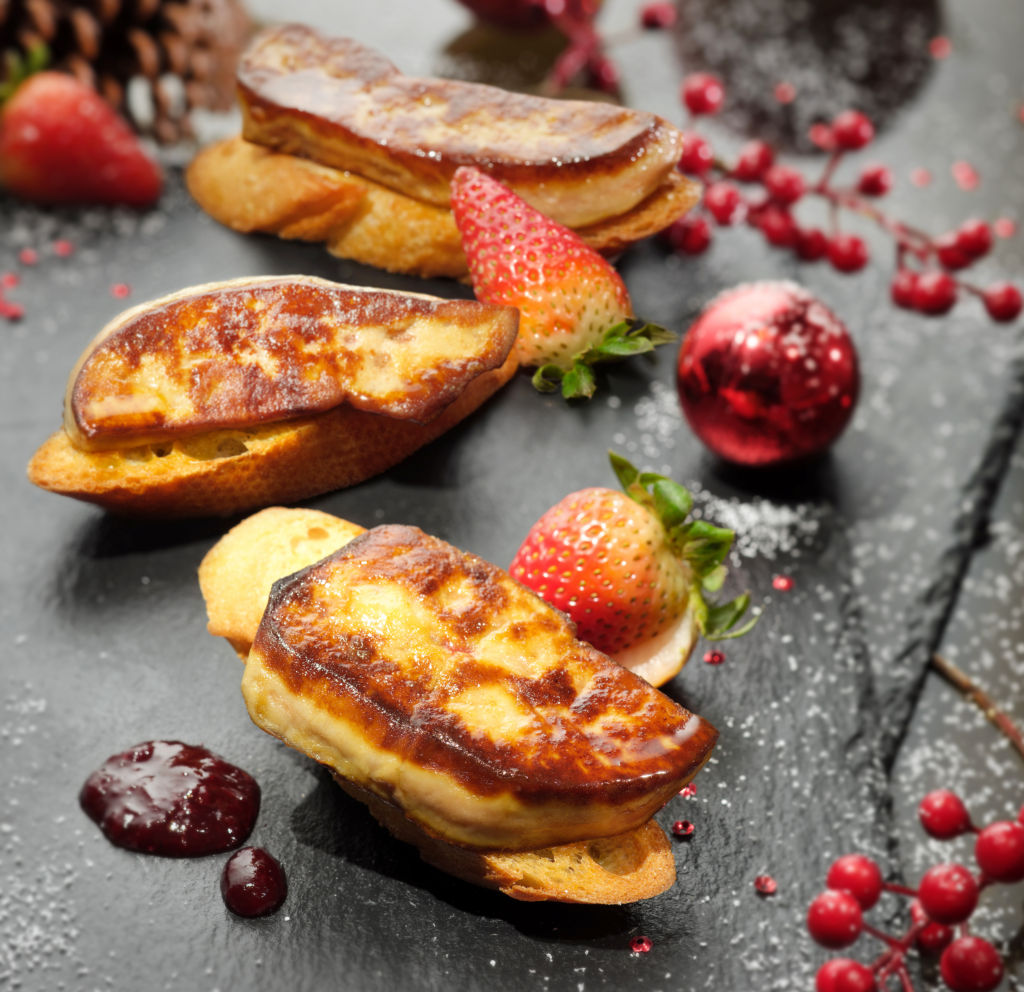 JW MARRIOTT HOTEL MACAU
We've got a great spot for the whole family and friends for your New Year's Eve option. Dine in a relaxed vibe for the festive season at JW Marriott Hotel Macau's Urban Kitchen. The award-winning restaurant will showcase a buffet of international and regional flavors with six food zones, each with a designated chef. There will be special highlights on offer in celebration of the New Year so be prepared for a culinary surprise. The New Year's Eve Dinner Buffet is priced at MOP $788 per adult with free flow of selected wine from 5:30pm to 8:00pm and 8:30pm to 11:00pm.
Urban Kitchen JW Marriott, Galaxy Macau, Cotai, +853 8886 6888, www.galaxymacau.com
Grand Lapa Macau
If there was a special out of all the specials for New Year, it's this – the absolutely divine New Year's Eve Champagne Seafood dinner buffet at Grand Lapa Macau's Cafe Bela Vista. The impressive buffet is priced at only MOP $498 per adult and MOP $249 per child. You also just might win their generous lucky draw when dining to your heart's content and enjoying the beautiful atmosphere on the last day of the year with family and friends. The dinner starts from 6:00pm to 10:00pm. Or how about celebrating Christmas in Thai Style at MOP $420 per person (kids under five eat free). There is also a free bottle of Champagne (G.H. Mumm) for every four paying adult (all buffets and NAAM Thai dinner) and of course Free flow of Champagne* at their VASCO NYE countdown party (*from 11:50 pm – 12:15 am).
Grand Lapa Macau Avenida de Amizade, Macau, +853 2856 7888, www.grandlapa.com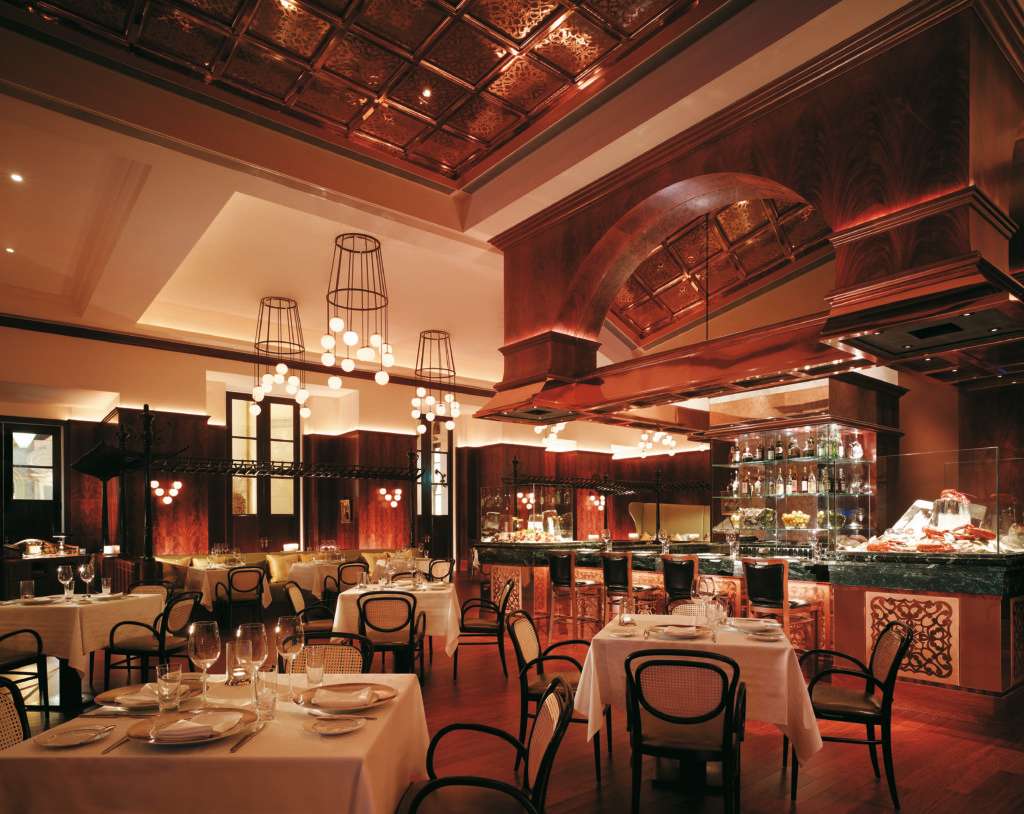 AUX BEAUX ARTS
Looking for a laid-back celebratory dinner with sophisticated surroundings? Aux Beaux Arts has created a magnificent New Year's Eve five-course dinner priced at MOP $1,088 per person. It starts from 9:00pm and goes until late. The intricate menu includes seared foie gras, lobster and sea urchin risotto and other delicate dishes to satisfy the most discerning diner. The sensational specials for the coming festive season at this gorgeous restaurant will wow the whole family or friends. The restaurant always surprises diners with their finest creations of French food.
Aux Beaux Arts Grand Praça, MGM Macau, Avenida Dr. Sun Yat Sen, NAPE, +853 8802 2319, www.mgmmacau.com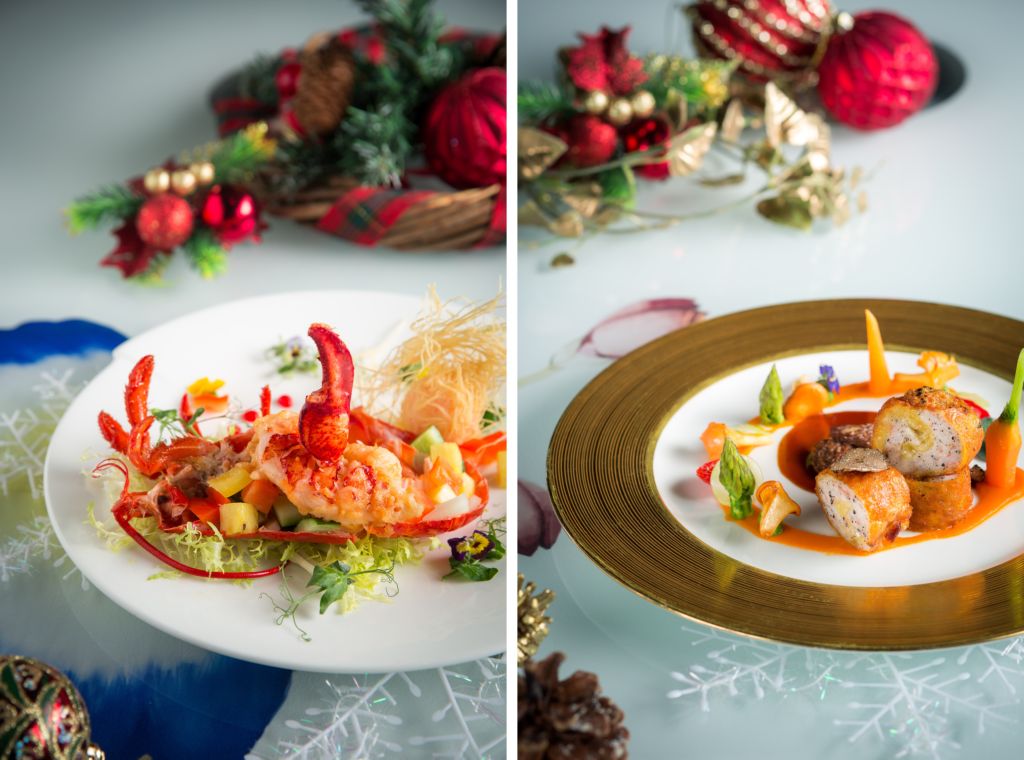 La Chine
Imagine sitting pretty on the sixth floor of The Parisian Macao's Eiffel Tower while gazing at the stunning view of Cotai Strip – there's no place more perfect than La Chine for your New Year's Eve dinner with your loved ones. Relish in French-influenced Chinese cuisine with festive treats for the season at this iconic spot in the city. Indulge in quality seafood and meat with a blend of both Eastern and Western touch that will sate your tastebuds. The New Year's Eve set dinner is priced at MOP $1,288 and additional wine pairing for MOP $200.
La Chine Parisian Macao, Estrada do Istmo, Cotai, +853 2882 8833, www.parisianmacao.com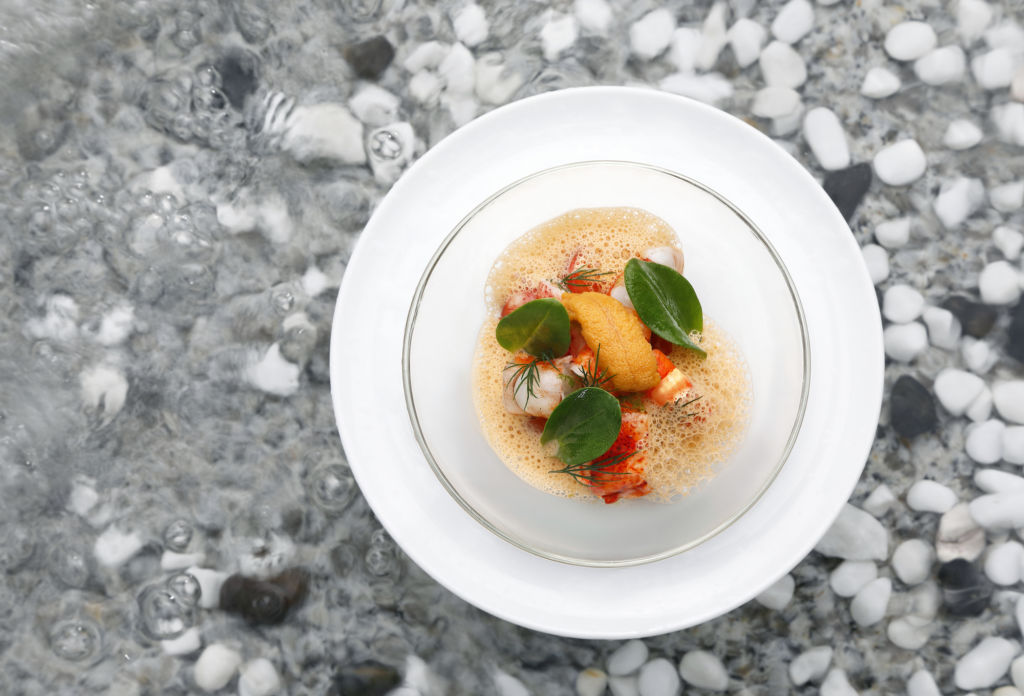 Aurora
Altira Macau's Aurora is one of the most beautiful spots in the city to see the city skyline. On New Year's Eve, book a seat at this gorgeous restaurant in Taipa for a romantic meal with your loved ones on the last day of the year. The Mediterranean restaurant will be serving a special five-course menu exuding the very essence of the Mediterranean spirit from seared scallops to smoked wagyu beef. The New Year's Eve dinner is priced at MOP $1,288 per person.
Aurora Altira Macau, Avenida de Kwong Tung, Taipa, +853 2886 8866, www.altiramacau.com
---
PARTY EDITION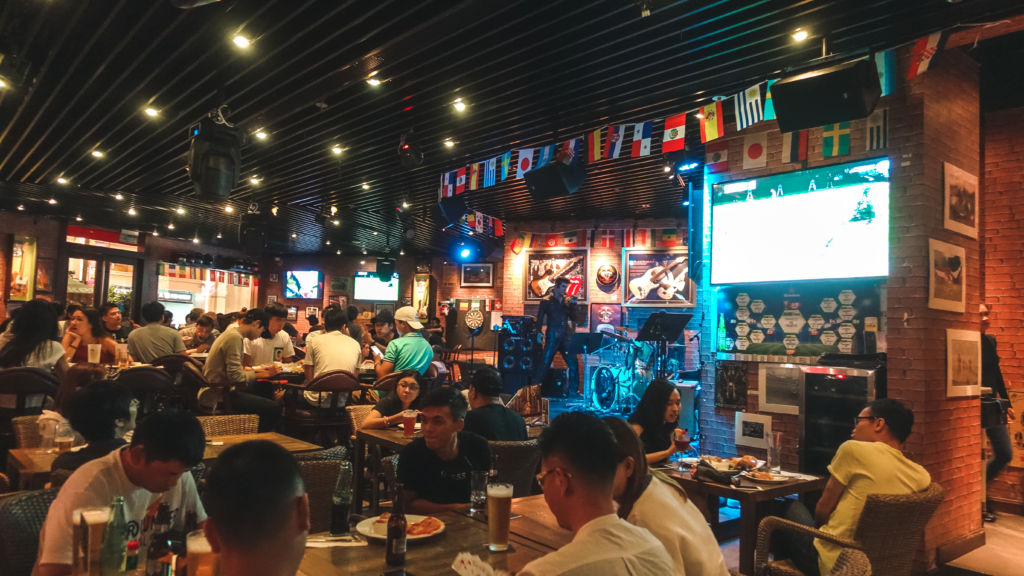 The Roadhouse Macau
Nestled in the Broadway Macau, one of the happiest places to be on New Year's Eve is at the Roadhouse Macau. Set your evening on fire at this ultimate party hotspot. There's no cover charge for the whole evening and you can dance and drink the night away to live music as you ring in 2019 with a bang. The big balloon drop around midnight is bound to be an amazing moment. The countdown fun will be fantastic as you celebrate the significant day with family and friends without the fuss of cleaning up after the party. Book your reservations at The Roadhouse Macau decked with beautiful decorations – you'll say goodbye to 2018 in style.
The Roadhouse Macau E-G016–G019 Broadway Food Street, Broadway Macau, Av. Marginal Flor De Lotus, Cotai, +853 2875 2945, www.broadwaymacau.com.mo/the-road-house-macau
The Ritz-Carlton Macau
The Ritz-Carlton Bar & Lounge is hosting a magical evening of winter cocktails and countdown celebrations on New Year's Eve. The party kicks off from 9:00pm on New Year's Eve, with the fabulous "New York, New York" celebration. Inspired by the glitz and glamor of the city of lights, guests can sip on fine champagne and signature cocktails while savoring canapés inspired by classic American cuisine. A line-up of entertaining performances will keep the vibe lively. There's a swinging jazz band, entertainers and DJs ensuring that it's a night to remember. The entrance fee is MOP $388 per person. You can also enjoy the New Year's Eve Pre-celebration at The Ritz-Carlton Bar & Lounge for MOP $488 per person that includes barbecue skewers and cheese with free flowing red wine, white wine, sparkling wine and mixers.
The Ritz-Carlton Bar and Lounge 51F, The Ritz-Carlton Macau Galaxy Macau, Estrada da Baía da Nossa Senhora da Esperança, Cotai, +853 8886 6712 or email [email protected], www.ritzcarlton.com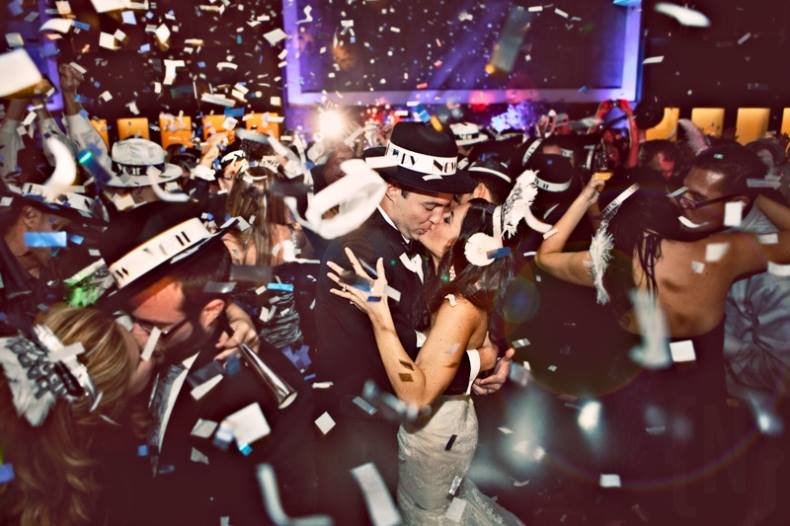 Mandarin Oriental, Macau
"The Midnight Kiss" New Year's Eve International Buffet at Mandarin Oriental Macau's Vida Rica Bar is going to be the talk of the town for the rest of 2019. Enjoy delicious food combined with an incredible view and a wonderful vibe to keep you positive the whole year.  Toast to a new beginning while watching the magnificent fireworks display at the stroke of midnight. It is priced at MOP $788 per person, window seat from MOP $888 per person from 9:00pm to 12 midnight. You can also stand a chance to win a two-night stay with breakfast for two persons at Mandarin Oriental, Shanghai.
Vida Rica Bar Mandarin Oriental Macau 945 Avenida Dr. Sun Yat Sen, NAPE, Macau, +853 8805 8928 or email [email protected]m, www.mandarinoriental.com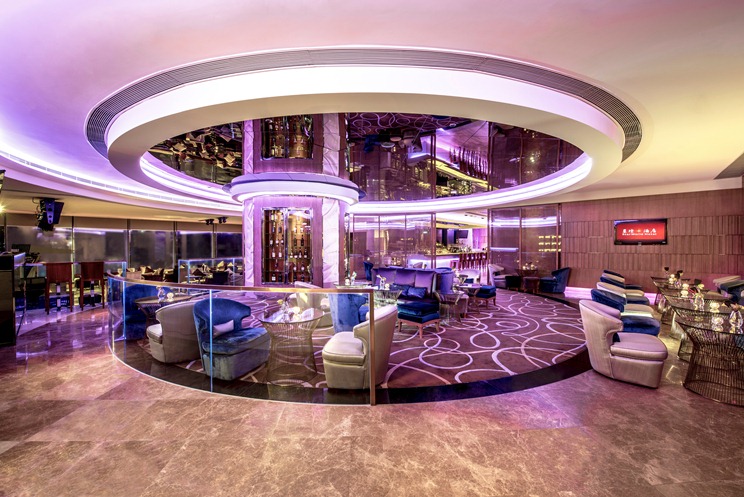 WHISKY BAR
The sophisticated setting of Whisky Bar is the perfect place to be on New Year's Eve. Hosting a "Bling It On" Countdown Party, relax in great music and ambiance while waiting with anticipation for 2019 to start. Head to StarWorld Hotel from 10:00pm onwards and don't forget to dress in line with the bling theme. The admission is priced at MOP $400 per person and includes two glasses of Champagne or equally priced drinks.
Whisky Bar 203, 2F, StarWorld Hotel, Avenida da Amizade, Macau, +853 8290 8698, www.starworldmacau.com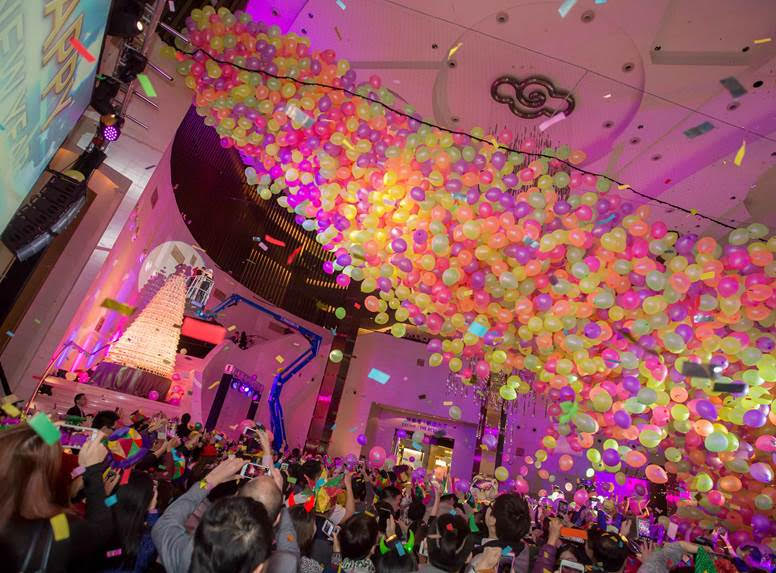 Grand Hyatt Macau
One of the contenders in the city for the most legendary New Year countdowns is Grand Hyatt Macau. This year they are once again hosting the grand countdown complete with live music and champagne in an altogether dramatic setting for to a night to remember all year long. A cascade of 30,000 balloons will fall from the ceiling at the stroke of midnight making the atmosphere magical and memorable. The Grand Countdown admission is priced at  MOP $388 per person from 11:00pm until late. It includes a glass of select champagne.
Grand Hyatt Macau City of Dreams, Estrada do Istmo, Cotai, +853 8868 1234, www.hyatt.com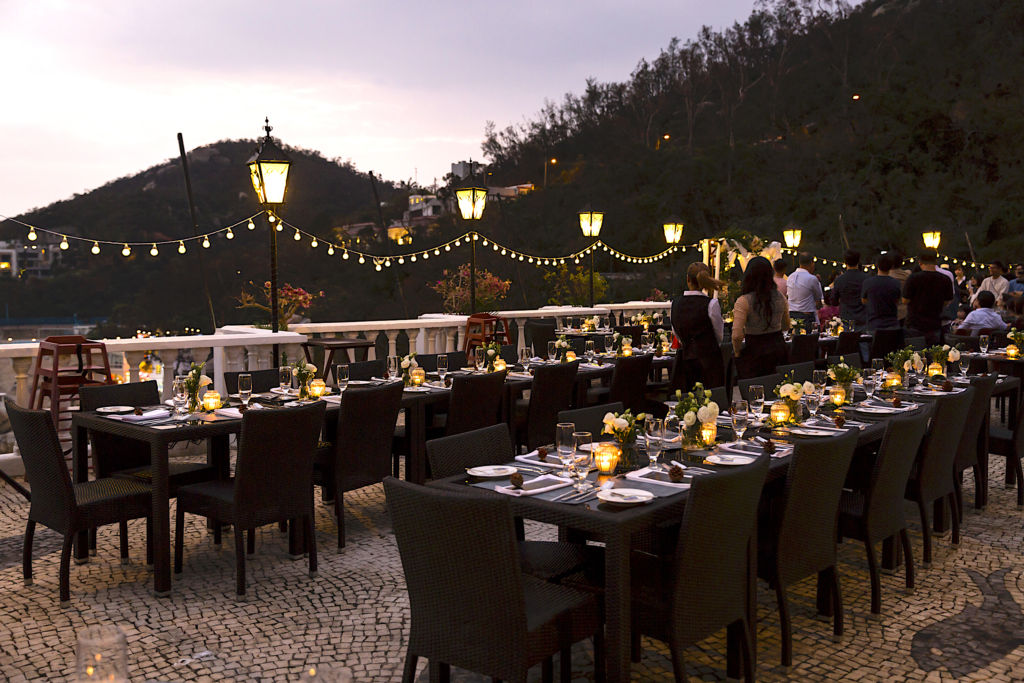 Pousada de Coloane
Looking for a glamorous party to celebrate the New Year's Eve? Pousada de Coloane is hosting a stylish affair on December 31 aptly themed 'Old is Gold'. Don a sparkly ensemble for this elegant celebration running from 8:00pm to 4:00am. Indulge in a buffet and an open bar with delicious finger food all throughout the evening. Dance to the music of live bands and a DJ until the wee hours of the first day of the year. It's priced at MOP $820 per person.
Pousada de Coloane Praia de Cheoc Van, Cheoc Van Beach, Coloane Island, +853 2888 2143, www.hotelpcoloane.com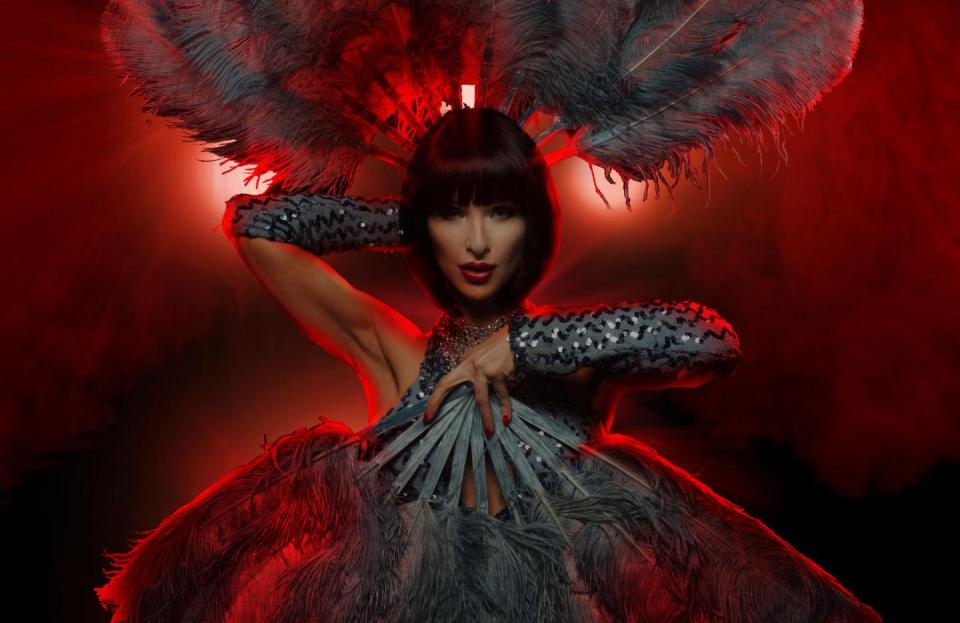 China Rouge
End the year in style at Galaxy Macau's China Rouge. Immerse yourself in the golden age of burlesque as you countdown to 2019 with full-scale entertainment. From the sexy dance troupe to the DJ, you will feel the seductive glamor of Old Shanghai. Celebrate in the style at this party hotspot. Admission is priced at MOP $300 per person and includes two glasses of champagne or two selected drinks from 9:00pm to 3:00am.
China Rouge Diamond Lobby, G001, G/F, Galaxy Macau, +853 8883 2221, www.galaxymacau.com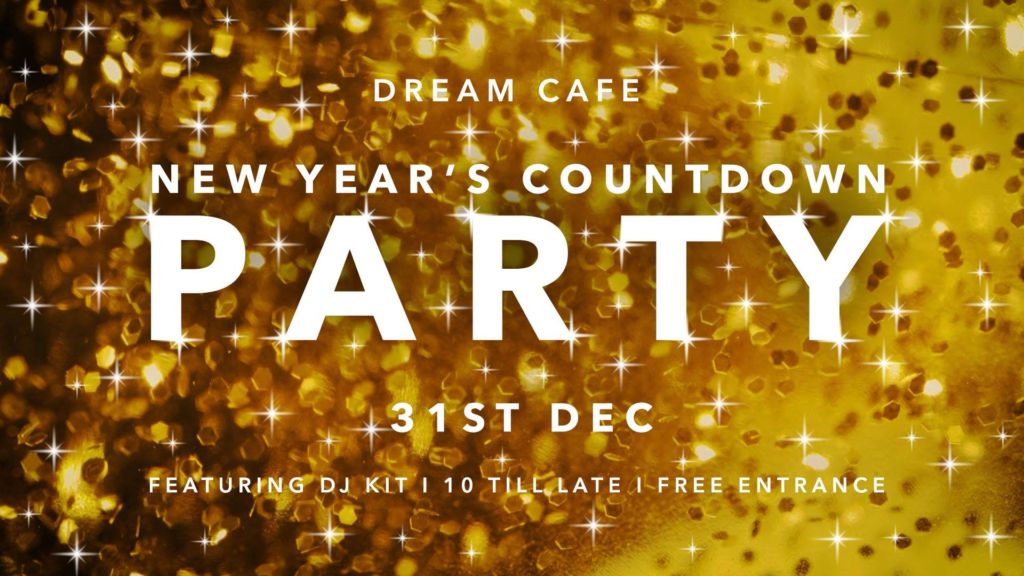 Dream Café
It's party time on the last day of the year. Head to Dream Cafe's legendary countdown party that starts from 10:00pm until late featuring DJ Kit all night with special drinks and classic favorites. Dream Cafe has also prepared New Year's Eve dinner buffet for MOP $250 per person. It starts at 7:00pm and ends at 10:00pm. There's no better way to celebrate the epic day of the year than at the dance floor and having fun!
Dream Café Avenida Sun Yat Sen R/C, Ed. Tai Keng Un, R/C Loja T, NAPE, Macau, +853 6666 5926, www.facebook.com/events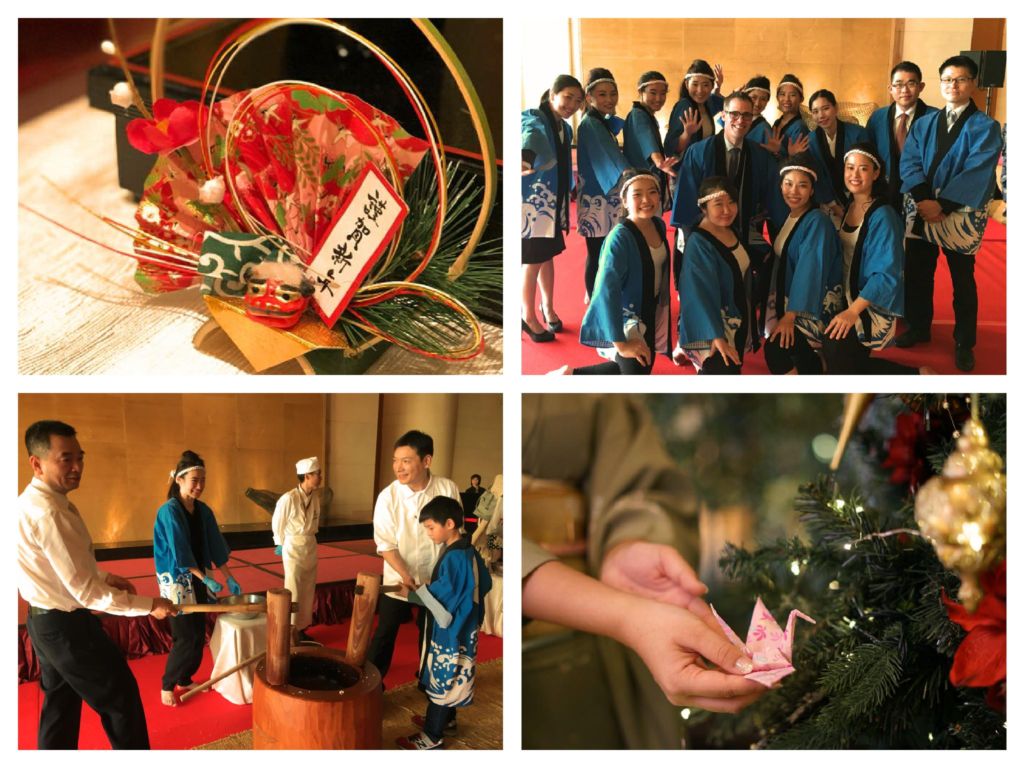 Hotel Okura
Head to Hotel Okura for a unique celebration for a special celebration on the first day of 2019. Their main lobby will be transformed with a Soran Bushi performance. The Kimono Ambassador team of the Hotel Okura Macau will perform the Soran Bushi as a treat with powerfully-spirited shouts of the dance which radiating unity and positive vibes to your new year.  The festive event will also have Japanese Traditional Mochitsuki and an Origami crane session. These activities will keep you calm and joyous whole year round.
Hotel Okura Estrada da Baia de Senhora de Esperanca, Cotai,  +853 8883 5126, www.hotelokuramacau.com
Tags
Related Posts