A friendly and open-minded pastry chef from the south of France, Sebastien Bernis has been with Mandarin Oriental, Macau, since 2012. Having an impressive career and becoming a pastry chef at the tender age of 23, he maintains his humility and firmly believes that it's all about sharing–sharing recipes with the team and food with the customers. We asked chef Sebastien to share what kind of cakes Macau guests like to indulge in and learned how you can be equally passionate about pastries and fitness. 
What brought you to Macau?
Since I left France, I've worked for luxury brands, like Leading Hotels of the World. Right before arriving here, I was in the Maldives working for another one. So I wanted to continue this path. In 2012, I had the chance to come to Mandarin Oriental, and I jumped on it as I'd wanted to work for the brand for some time. 
One of the reasons why I wanted to work for Mandarin Oriental is for the cake shop. Usually, people don't meet pastry chefs at restaurants or hotels. But here, the customers know me and they know who makes these cakes. Mandarin Oriental promotes its pastry chef, so it feels rewarding for me, as well as for the team. It's motivating to work when you can feel the appreciation from the customers.
How did your passion for baking start?
My parents have a small coffee shop, so I helped them there as a teenager, but I wanted to have my own path and to travel. Thus, I set my mind on working in a kitchen. I started studying at a hospitality school in Toulouse, south of France. It was a 360-degree program, but I wasn't that interested in those front office or housekeeping subjects. I only wanted to focus on the kitchen. 
Eventually, I began my training. One day, the company's pastry chef asked for someone to help him out, and I volunteered. And after a week of working with him, I developed a liking for the job. I finished my training, passed my exams at school, then, I sat with my parents, and told them about my decision to do pastry.
When I told my parents I wanted to work in hospitality, they asked me if I was sure that was the kind of life I wanted. It's a tough job, you work a lot and work on weekends and holidays. Sometimes you need to work when people celebrate. If you accept that, there are also advantages to this work. For starters, you can travel. I like having days off on weekdays. It's more peaceful; places are emptier. 
Why did you choose to be a pastry chef instead of sticking to working in the kitchen?
I remember when I had to cook with garlic, and three days after, I still had the smell of garlic on my fingers. As a pastry chef, you are exposed to more pleasant aromas. 
Pastries are normally prepared in advance. On the day of an event, it's more chill. The chefs must prepare everything a la minute. I prefer to be busy before and take my time during peak hours.
Also, I worked with good people who taught me well. It's possible that if I had met different people on my journey, I wouldn't have become a pastry chef.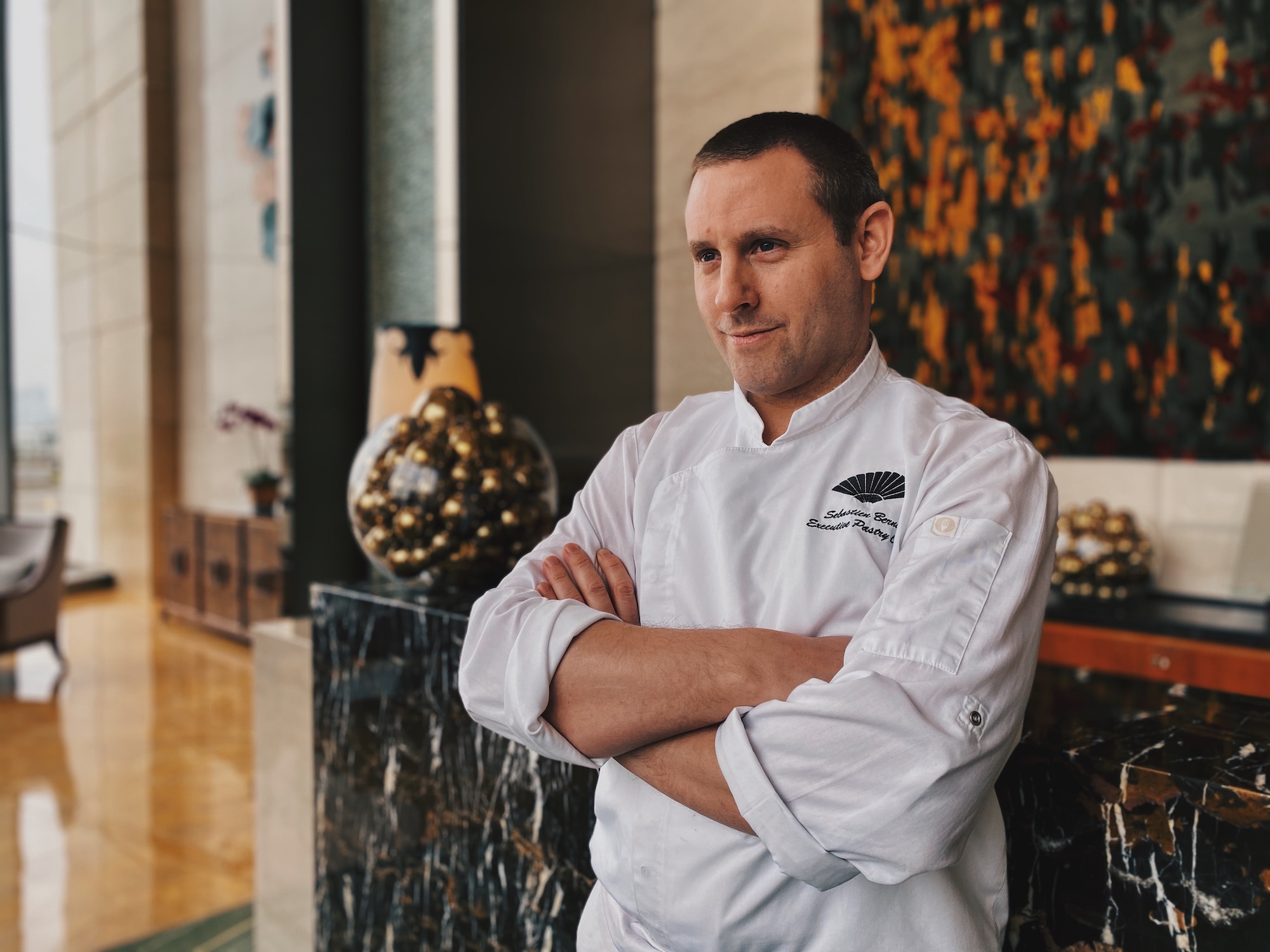 What would you be if you weren't a pastry chef?
As many kids did, I used to dream of becoming an archeologist like Indiana Jones or working for NASA. 
What are your favorite desserts to make and to eat? 
I love simple things like yogurt cake, apple tart, and chocolate fondant. At my job, I have to execute more complicated recipes, but I actually enjoy simple desserts. Often, simple things are the most difficult to make. The same with eating. I love simple, homestyle desserts.
When you hire a new team member, what are you looking for?
Skill is not the priority, rather, it's more the motivation.
What kind of boss are you? 
I share my ideas with the team, we discuss them, and I'm always willing to consider suggestions. In fact, some of my team members have more profound expertise in particular fields. Trusting your team is essential. 
What are three things you can't cook without?
Books and social media for inspiration and ideas, not the recipe–I do a lot of research online. Then, it's my whisk and scale. You have to weigh everything, especially when it comes to new recipes. My work is about precision, not about feeling.
Where do you find inspiration for cake art?
Just around me. The process of creation is not something instant. Sometimes you don't have ideas for a month, then you wake up in the morning, and it strikes you. It's a bit like being an artist–a complicated and creative process. 
What are the current trends in pastries now? 
It depends on the market. What works in France might not work in Macau and the other way around. I don't follow the trends that much, I tend to focus on what my customer wants. And you should consider local culture too. Once I made a beautiful white cake, trendy and stunning. But my team told me that a white cake symbolizes death and misfortune, so serving it wouldn't be appropriate. 
It also depends on what product is available. If you are a chef, you need to be flexible. If you are not, you go back home. For example, in the Maldives, we didn't have any home product (the same as in Macau). So you need to anticipate everything in advance, depending on the shipment. Hence, you adapt and adjust. 
How would you describe Macau customers? What do they expect from a good dessert?
People in Macau are about mango, strawberry, pandan, and lotus flavors. I've never worked with lotus before coming here. So I tried to make French pastry with Asian ingredients–lotus and pandan. My French pastry recipes have local influence.
Afternoon tea sets are quite popular here as well. 
How does The Mandarin Cake Shop stand out from other cake shops in Macau? What does it offer?
Mandarin Oriental is a strong brand with a reputation. We offer different desserts, not sophisticated, but refined. Also, at every cake shop in Mandarin Oriental, we have a cake that represents local culture. Here, we have a lotus cake, Pink Bloom–it's unique and exclusive to The Mandarin Cake Shop.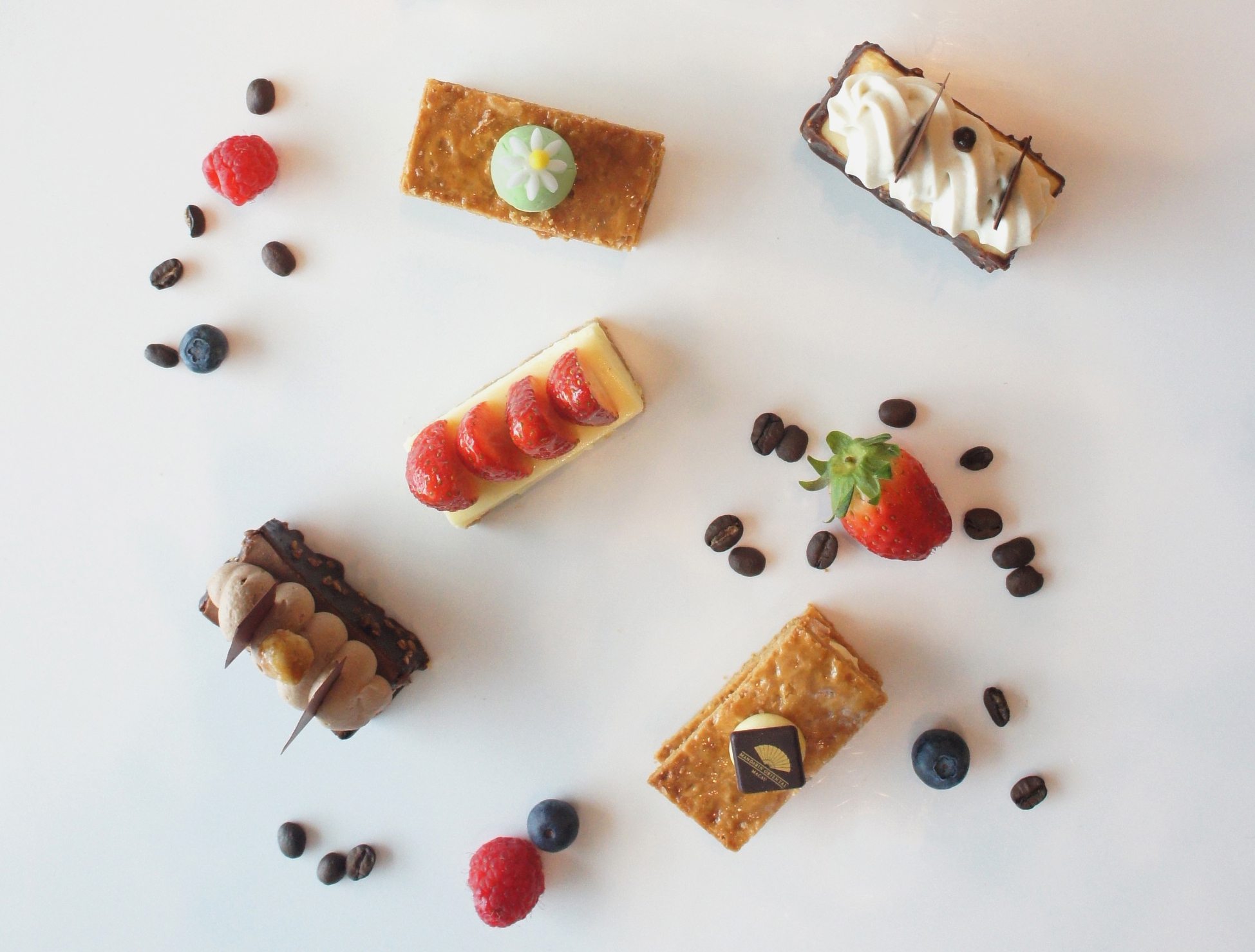 Which are The Mandarin Cake Shop's bestsellers? 
Cheesecake, Napoleon, all desserts with fruit are bestsellers. Chocolate cakes are in demand as well. 
What are the most satisfying and the most challenging sides of working in Macau?
After so many years of working abroad and eight years in Macau, I can't think of anything challenging. When I came here, I knew what to expect and realized that there would be things to adjust to. I've worked with so many people, cultures, religions over the years. Maybe that could be difficult for some people or me 10 years ago, but now it's a regular part of my job.
For my lifestyle, Macau is perfect. It's not too big, not too small. If you want to experience a big city, cross the bridge and visit Hong Kong. But since I left Paris, I'm not a city boy anymore. 
I can walk anywhere or take a bus. It's convenient. People are friendly and less stressed than in Hong Kong. I still remember how I was watching a guy looking at his phone, eating, and walking at the same time. This is not for me. 
Well, according to the data, French people have the best work-life balance. Is that true?
Not in hospitality! 
What do you do on your day off? 
I exercise, go for a run if the weather is nice. I like being outside to empty my mind. When I run, I focus on my running goals. Usually, I go from my house through the bridge to Galaxy Macau.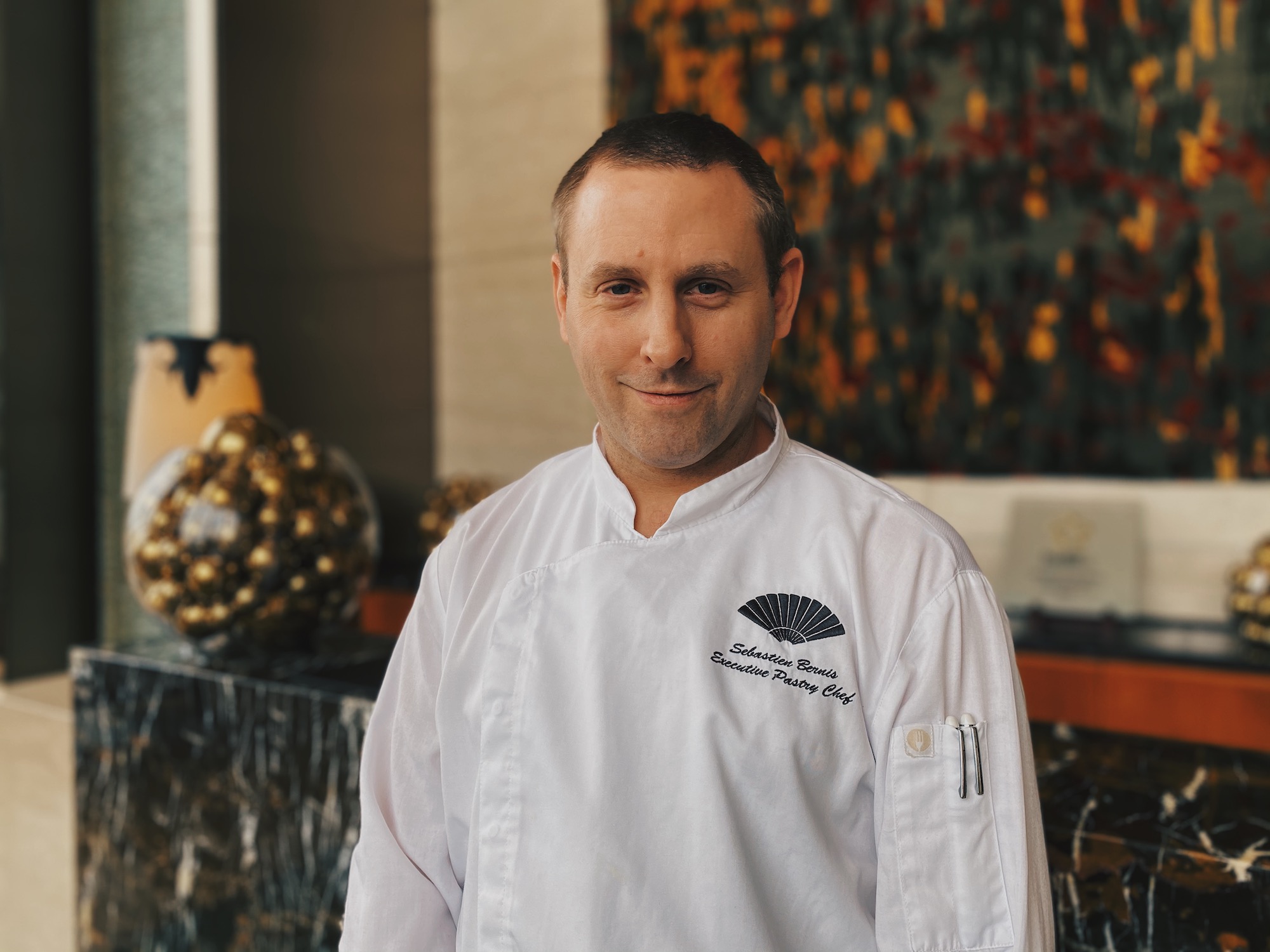 Have you participated in the Macau Marathon?
Yes, I ran the full marathon in 2019. 
What are your favorite places in the city? 
Coloane for hiking in the hills. 
How about favorite restaurants and bars? 
I love Esplanada Cafe, especially because my wife is a chef there! Usually, I follow her when we go out for food. She often takes me to small eateries with only a few tables, don't ask me for their names. I wouldn't remember it! 
And I'm not much of a drinker, so I don't go to bars.
I love Chinese cuisine as well, places such as 99 Noodles and Red 8. El Teatro is excellent for pizza too. 
Are there any exciting upcoming projects you would like to share with the Macau Lifestyle audience?
Soon we are going to have the Chinese New Year afternoon tea set. Then there is Valentine's Day cake coming. After that, we'll see. Stay tuned! 
---
For more information and bookings, send an email to [email protected], call +853 8805 8888 or check their website
Mandarin Oriental, Macau 945 Avenida Dr. Sun Yat Sen, NAPE, Macau, +853 8805 8888, www.mandarinoriental.com/macau
Tags
Related Posts