It is said that the best way to live is to breakfast like a king, lunch like a prince and dine like a pauper. Well, in Macau, this is easily achievable, as pretty much every hotel has a great breakfast spread and you don't even need to be a guest checked into the hotel to enjoy them. So come with us and embark on a gourmet breakfast journey as we review the best hotel buffet breakfast spreads in Macau. Make the most important meal of the day your best, and start your day in style.
Mandarin Oriental, Macau
(See featured image above)
At Vida Rica restaurant at Mandarin Oriental, Macau, you can begin your day with a great view of the Macau skyline and bask in the morning rays of sunlight. Headed by Chef Matthias Knilling (the Chef de Cuisine for western cuisine) and Chef Wong Tai Wing (the Executive Chinese Chef) this well-designed outlet offers a great buffet breakfast from 6:30am to 10:30am. You'll be spoiled for choice with delicious and healthy offerings, and flavors from around the world. There are also non-dairy options for those who need their caffeine or tea fix without milk. The breakfast buffet is priced at MOP $228 per person plus 10% service charge.
Mandarin Oriental, Macau 945 Avenida Dr. Sun Yat Sen, NAPE, Macau, +853 8805 8888, www.mandarinoriental.com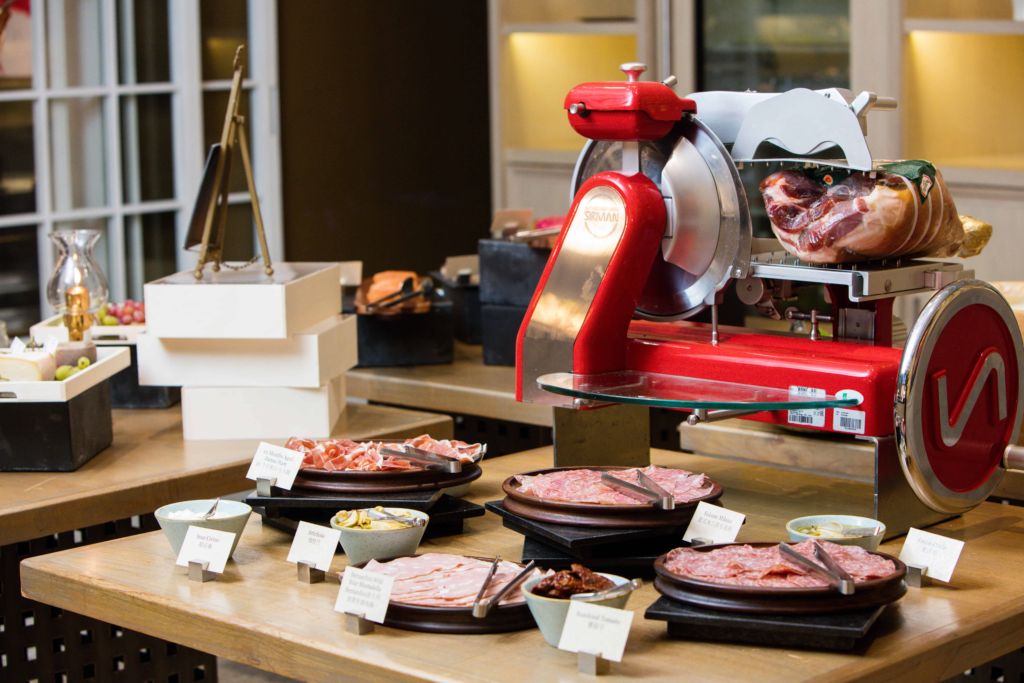 The St. Regis Macao, Cotai Central
At The Manor in St. Regis Macau you can breakfast in style and leave in good health. As one of Macau's most luxurious hotels, their breakfast features fresh and flavorful options – they have a noodle bar, a selection of hot dishes, premium cheeses and cold cuts, a live cooking egg station fresh juices, and more. Choose between French toast or pancakes, congee or porridge, or take a pick from their healthy selection of yogurt. The Manor uses only the finest ingredients and takes pride in offering quality over quantity. The breakfast buffet is priced at MOP $248 per adult and MOP $124 per child. Children aged five and below eat free. Breakfast is served daily from 6:30am to 10:30am.
The Manor The St. Regis Macao Estrada do Istmo, Cotai, +853 2882 8898, www.stresgismacao.com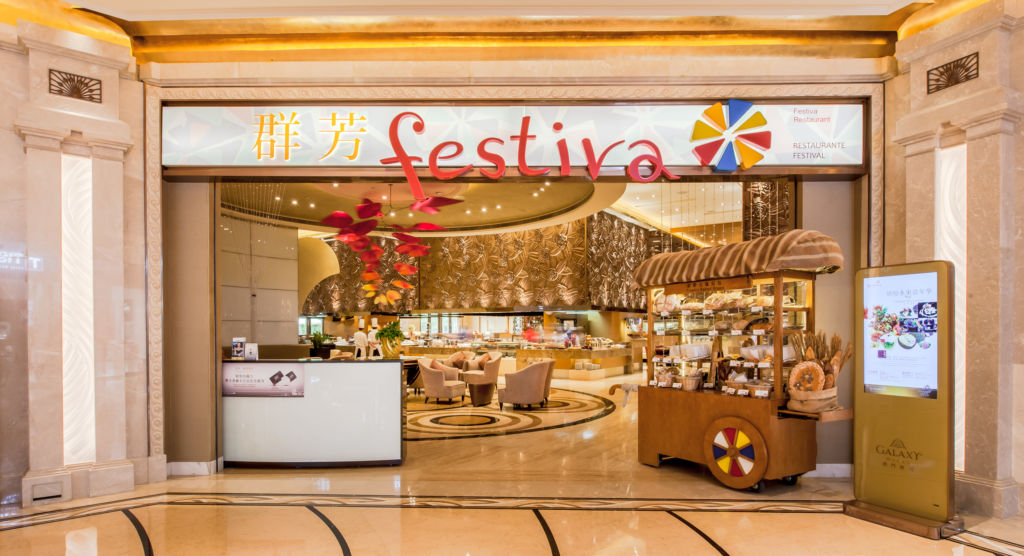 Festiva at Galaxy Macau
We just mentioned quantity and quality – and Festiva excels at both. This place does one of the best buffets in Macau, with a plethora of options for all kinds of guests. They have an amazing blend of Asian specialties and international cuisine, with quality ingredients sourced from around the world. They also offer a series of seasonal specialties, including daily jet-fresh seafood. You can also expect innovative Chinese dishes and modern interpretations of classic favorites. This is a dining experience not to be missed. The breakfast buffets runs from 7:00am to 10:30am.
Festiva Galaxy Macau Estrada da Baía de Nossa Senhora da Esperança, Galaxy Macau, Cotai, +853 8883 2221 or visit www.galaxymacau.com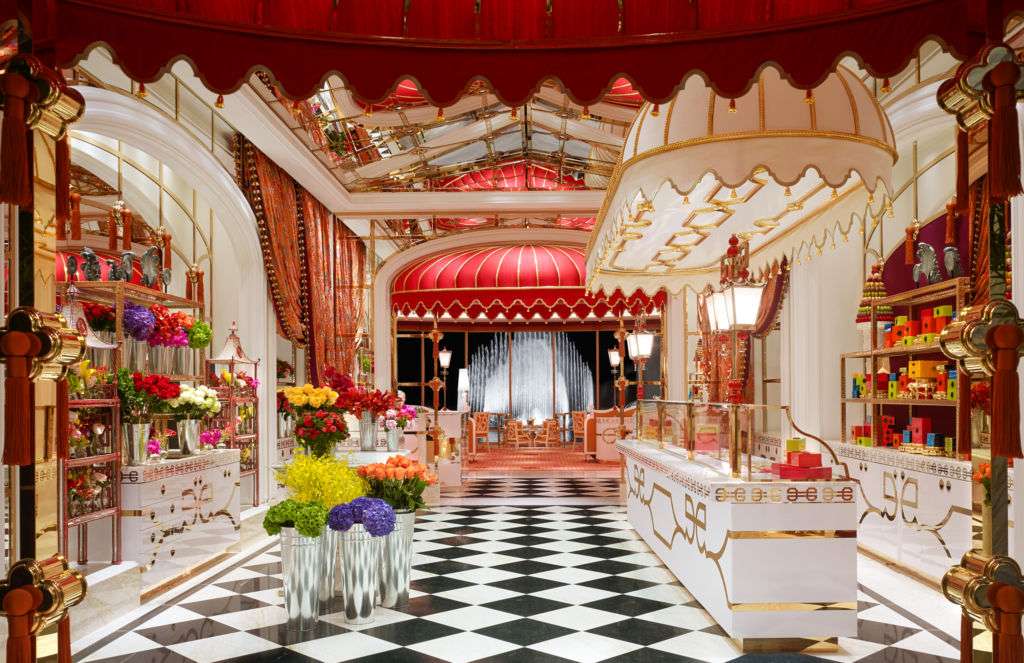 Fontana at Wynn Palace 
Offering a breakfast fit for a king, Wynn Palace has outdone themselves with this outlet. Fontana is inspired by the world's great food halls and features 10 distinct food stations. From outstanding seafood and meat to mouth-watering chocolates or specially sourced seasonal dishes, there's something to satisfy everyone's taste buds. While you dine there are stunning views of the fountains outside where you can catch views of the Performance Lake at Wynn Palace. Definitely an indulgent start to the day. The breakfast buffet runs from 6:30am to 11:00am and is priced at MOP $220 per adult plus 10% service charge.
Fontana Buffet Wynn Palace Avenida da Nave, Desportiva, Cotai, +853 8889 3663, www.wynnpalace.com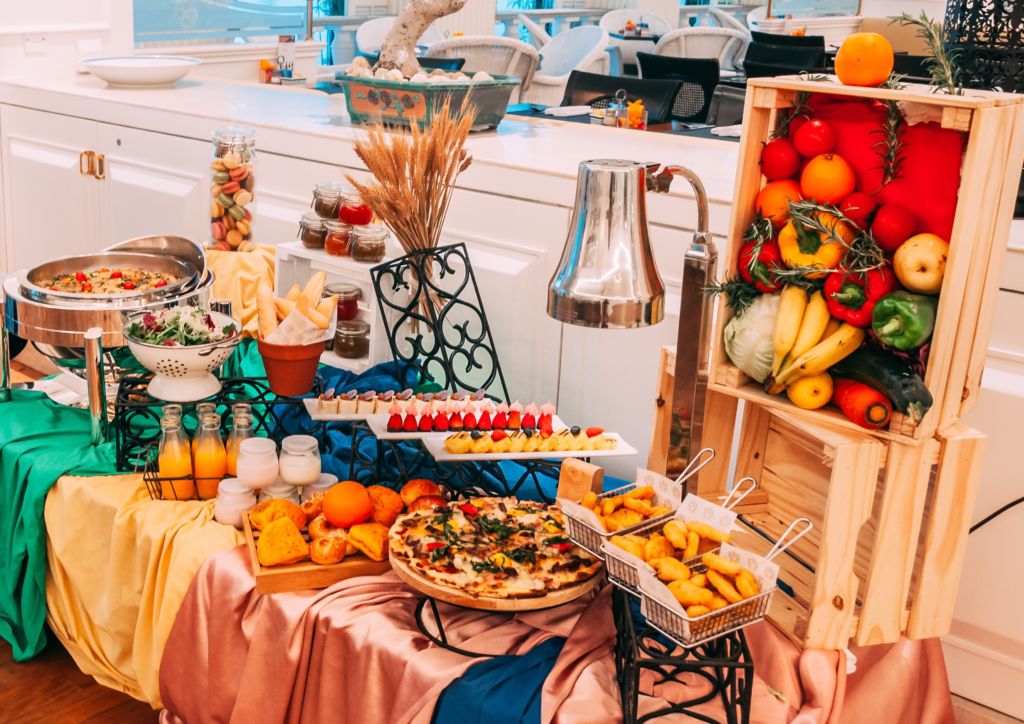 Grand Lapa Macau
Café Bela Vista has always taken pride in offering an array of authentic Portuguese and Macanese dishes alongside international favorites – and their breakfast is no different. They offer dishes that are very close to the heart of many locals which would give international guests a true taste of the city. This Macau restaurant reflects the character of a traditional Portuguese family home with its dark wood flooring, ceiling fans, chandeliers and beautiful mosaic floors. Dine in the stunning colonial-style veranda which is the perfect al fresco start your day.
Grand Lapa Macau Avenida de Amizade, Macau, +853 2856 7888, www.grandlapa.com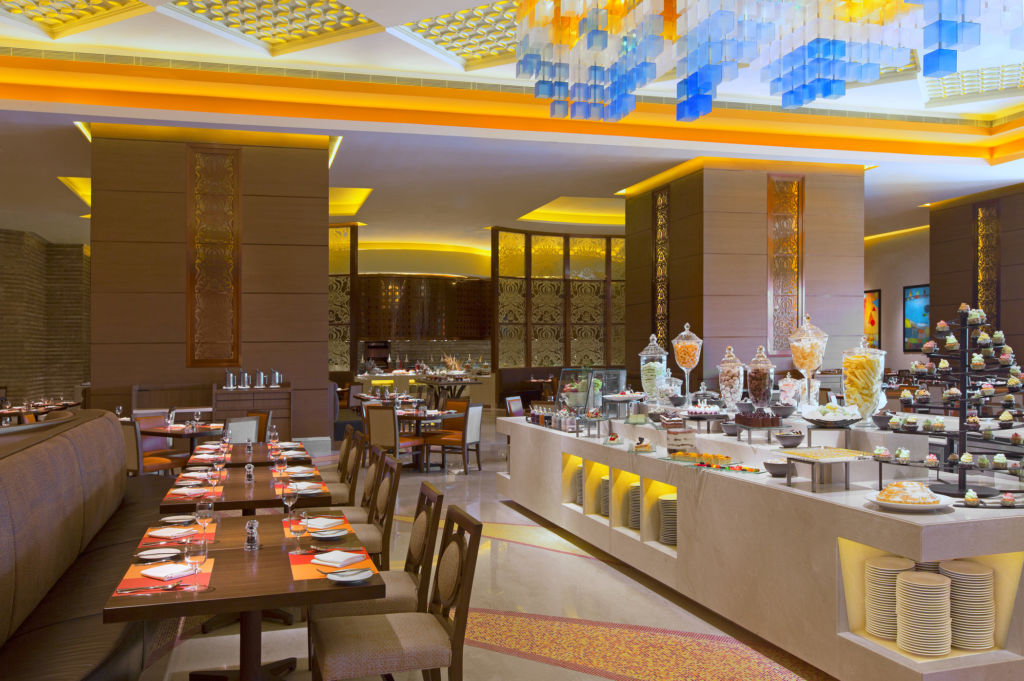 Sheraton Grand Hotel Macao
Feast is a family favorite for a good reason. With an extensive menu of international flavors catering to all kinds of taste buds, a picky eater will be lost for words at this dining spot. The menu is literally a feast with Asian, Portuguese, Macanese and international delights. Leave the kids at the pancake and waffle station while your grab a slice of the freshest bread of the day and linger around the noodle station or salad bar. We also love the creative section of cereals and meats such as sausages, bacon and ham. There are lots of hot dishes to choose from for those who want to start the day fully energized. There's also a congee and porridge area, plus a live cooking egg station and so much more. There is even ice cream for dessert. Children aged between 6 to 12 enjoy a special rate and it's free of charge for children aged five and below. The breakfast buffet is available from 6:30am to 10:30am. It is priced at MOP $228 for adult and MOP $100 for kids plus 10% service charge.
Feast Sheraton Grand Macao Hotel Estrada do Istmo, Cotai, +853 2880 2000, www.sheratongrandmacao.com
Share
Tags
Related Posts