Fans of Portuguese cuisine, you cannot miss Casa do Porco Preto. The relatively new restaurant in Barra — just opposite to A Lorcha — offers diners a real taste of the country.
Vanda Rodrigues, our host for the evening, prepared a delicious tasting for us. She was born in Macau but her family comes from one of the richest areas in Portugal when it comes to all things culinary, the Alentejo region in the south. As the name of the restaurant implies, the real star is the porco preto (black pork), but guests will find the menu full of wonderful options and extremely reasonably priced.
We start with homemade bread, an array of presunto and choriço, an octopus salad — which frankly is the best I have tried in Macau — and clams. White Sangria is generously poured first as we chat away. There are three of us at the table and the evening has just started.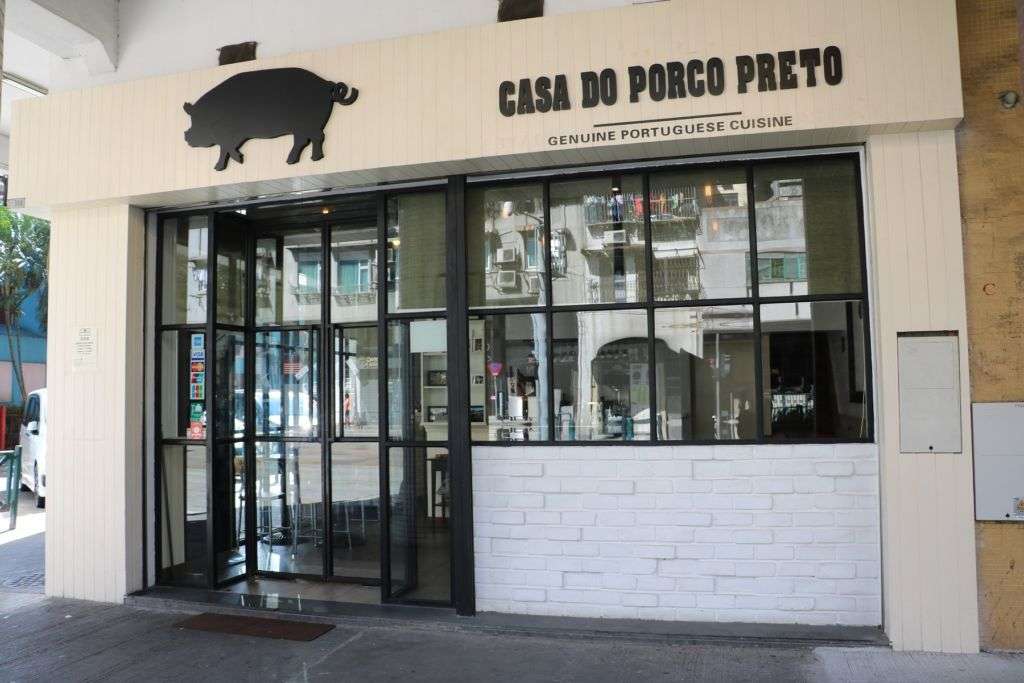 For the main course, we are served a little of everything. Because this is a Portuguese restaurant, salted codfish is the first to be served. We are trying the bacalhau com natas (codfish with cream), which is deliciously rich and has the perfect ratio of protein, potatoes and cream.
Next comes the roasted young pig and red sangria. I must confess I am not a usual fan of the dish, but this time I could not stop myself from eating it. It was simply delicious! What usually happens is that the meat dries and the dish just loses its taste. At Casa do Porco Preto however, not only is the meat of the highest quality, but the cooking is done to perfection, leaving it succulent and mouth-watering.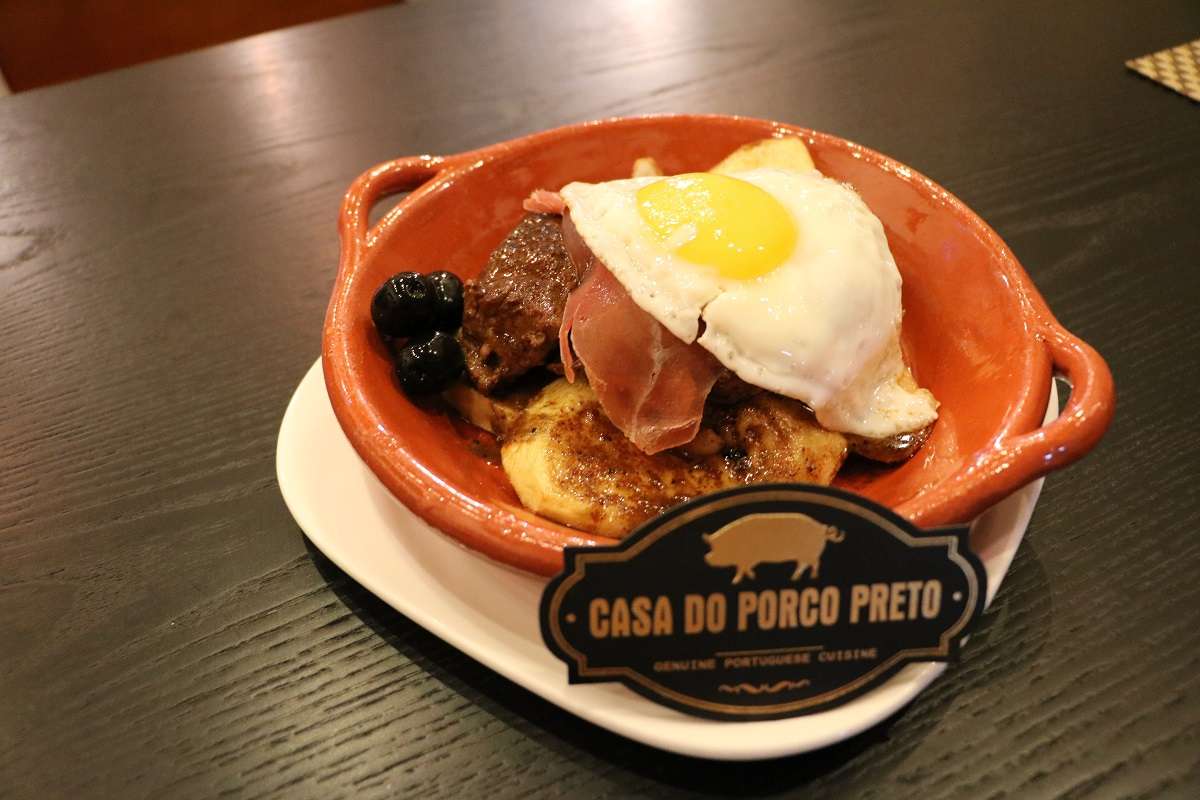 Another great event was the steak. As a rule of thumb, I avoid ordering steak at Portuguese restaurants. This should not reflect on my views of Portuguese gastronomy in general, it is simply the case that there are often too many other good things to choose from. If you are a lover of steak, you have our approval to order one here. Again, the quality of meat will ensure a more-than-pleasant experience and no one will over cook it. Be advised however that there is only one way we Portuguese eat our steak, and that is with french fries and a sunny side up egg on top. It is called bife com ovo a cavalo (steak with an egg on the horse — don't ask).
To finish off in style we had a magnificent chocolate cake accompanied by an espresso and a glass of port, just as you should when ending a Portuguese meal.
Visit Casa do Porco Preto for some of the best Portuguese food in Macau!
Casa do Porco Preto Rua do Almirante Sergio, nº 310, Fong Son San Chun, Bloco V R/C, Macau, +853 2896 6313, www.facebook.com/porcodopreto
Tags
Related Posts