Dine in the stunning setting of Privé at Sofitel Macau at Ponte 16. It's the perfect setting for a classy dinner date. This French restaurant is a fabulous hideaway in the city for an intimate dining experience. Casting a warm glow of sophisticated ambiance, it will get you in the mood for sparkling conversation alongside elegant dining options.
With a welcoming atmosphere and some champagne on offer, we left our gastronomic needs in the hands of Chef Kim Nielsen, whose cooking prowess dominated the top French chefs in Lyon—the culinary city of France. His philosophy revolves around the values of creativity and infusing local culture with the French way of cooking in order to create inventive dishes and deliver a whole new experience. The bespoke concept of dining at Prive is synonymous with the usual "chef's table" at a traditional-style restaurant.
The magnificent view of Macau's inner harbor area is beautiful and tinged with some nostalgia. Beginning with the savory mantis shrimp and salmon carpaccio, we were instantly enamored with the passion fruit vinaigrette. We cleared our plate in a few minutes and waited in anticipation for the next course. The tartar of Australian beef tenderloin arrived, followed by the spring quinoa and king prawn. Every mouthful was just as delicious as the next. For the main course, the homemade smoked turbot was flavorful and a delight to the senses. We also tried the duck breast with sweet potato puree, spring vegetables, cassis, and honey sauce. Every plate was detail-oriented and flawless.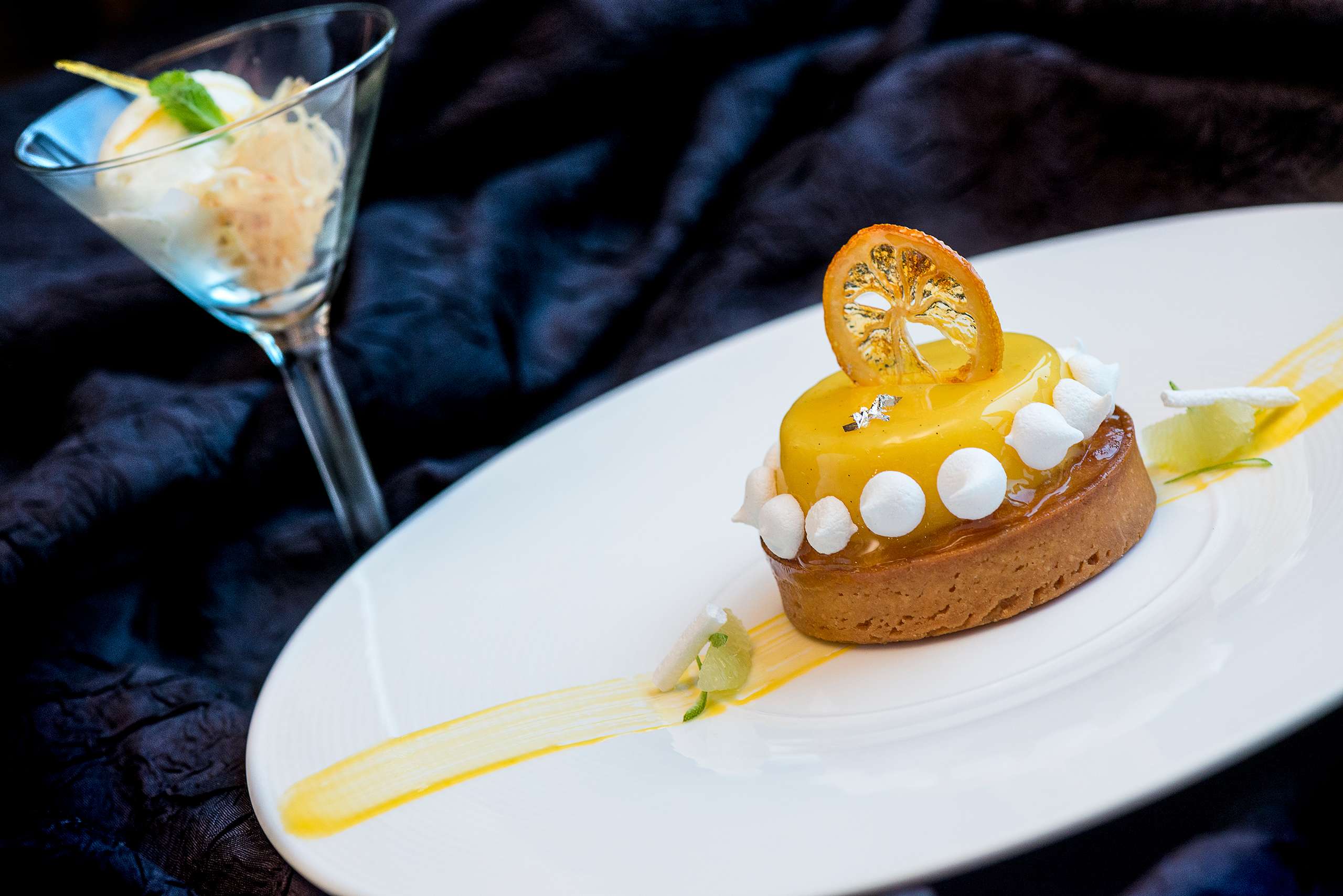 You can guess how our night ended—with luscious lemon meringue pie in true French style. It's definitely one of the best in the city. Privé offers not just offer authentic French dining but innovative and exceptional service, marked by A-list quality that caps off a chic and classic experience.
Privé at Sofitel Macau at Ponte 16 6F Rua do Visconde Paço de Arcos, Macau, +853 8861 7213,
Tags
Related Posts