Featured image: Chef Margarita Forés, Chef May Chow and Chef Ana Roš at S.Pellegrino Inspirational Women of the Era Summit
The saying that, "The future is female", echoed loudly and was felt strongly at the S.Pellegrino's Inspirational Women of the Era Summit held recently at the Regent Hotel Taipei in Taiwan. Macau Lifestyle Media was honored to have been invited to grace the prestigious gathering of world-class chefs and tastemakers making waves in the culinary scene all over the globe. The exciting event drew a crowd of international delegates who are all rewriting gastronomy and reshaping the next generation of influencers.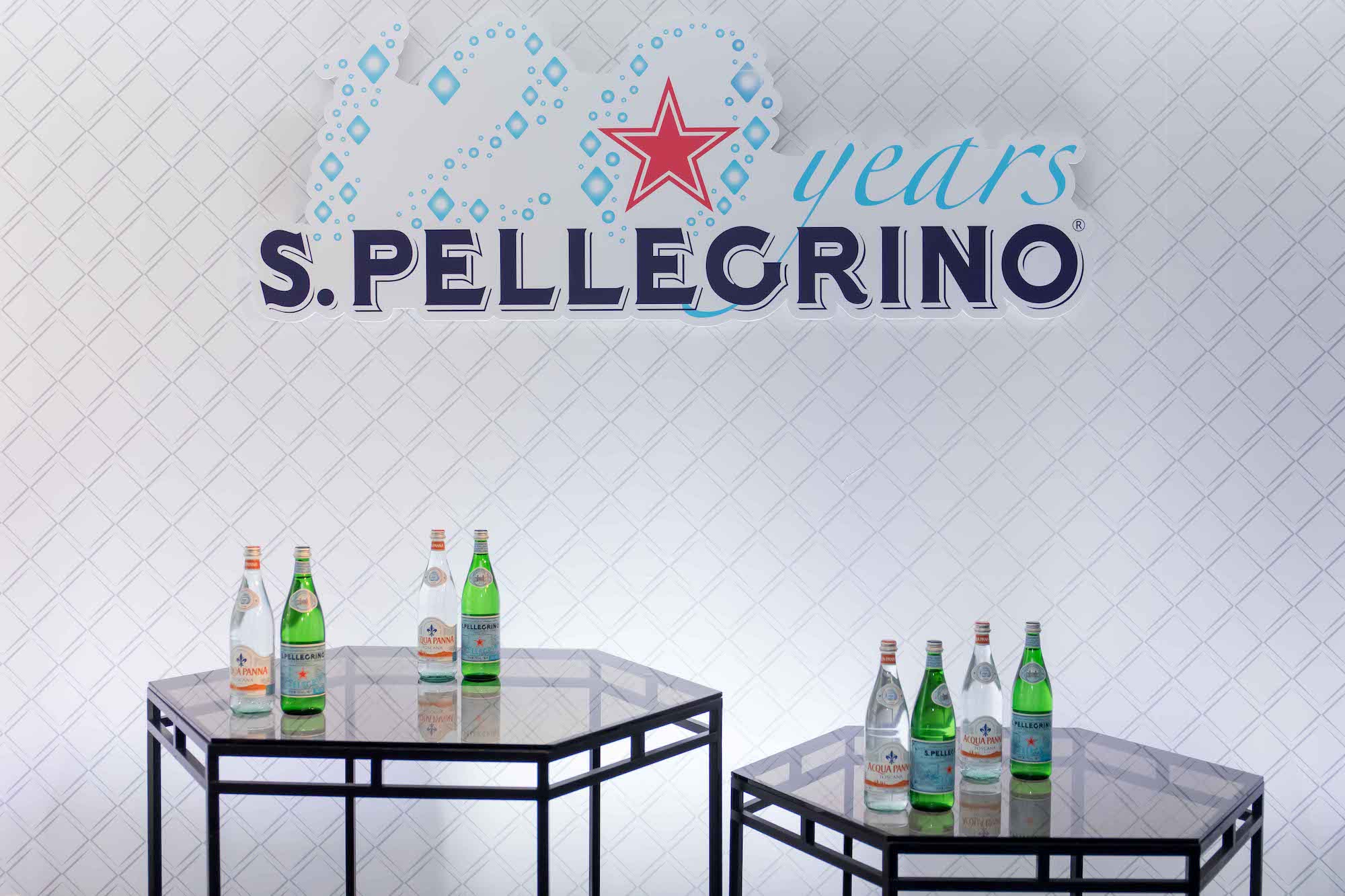 Spearheaded by S.Pellegrino, the leading brand of natural mineral water in Italy who was also celebrating its 120-year anniversary, the poignant occasion was marked by some of the best female chefs on earth. Chef Ana Roš who was the 2017 World's Best Female Chef, Chef Margarita Forés who was the 2016 Asia's Best Female Chef and Chef May Chow who was the 2017 Asia's Best Female Chef were all in attendance at the grand affair. Talking about their journey, the challenges they face that mirrored the same struggles of four prominent figures in Taiwan's food industry, it was a crowd-filled convention filled with revelations and inspirations. Guests were spoilt for choice with exquisite small bites and beverages, including cherry chicken liver mousse and fermented tofu Velouté pork by Chef Vanessa Huang, kimchi pork burger and kumquat chicken breast by Chef Justine Li, hand drip coffee from Fika Fika, and Taiwanese Oolong tea brewed with Acqua Panna mineral water prepared by barista Shih-Yu Wang along with tea ceremony enthusiast Yi-An Lu.
Chef Ana Roš of Hiša Franko, Slovenia
Humble and honest to the core were two words that defined Chef Ana Roš instantly. She explains, "I am one of the few chefs who hasn't received proper training and I come from a family with no gastronomic background. For us, during the time of the social revolution in Slovenia, we lost aristocracy. Farming and the concept of food are essentially about feeding our bodies". The remarkable chef never imagined that she would become a chef. How her restaurant Hiša Franko has catapulted Slovenia onto the global stage when it comes to culinary tourism has simply been an extraordinary feat.
Netflix documentary Chef's Table that featured Chef Ana presented a mesmerizing view of Slovenia's lush Soča Valley. Nestled in a mountainous area with a farm-to-table concept that's very innate in its geographical location, Chef Ana Roš has accomplished the seemingly impossible. By creating the perfect harmony of old and new and a balance of service with the element of surprise in her dishes, she continues to captivate the most discerning tastebuds. Her book is also coming out in March 2020 and definitely worth waiting for. Chef Ana Roš explained her philosophy in simple words. "My kitchen is dedicated to the territory, to the season, and traditions. I, of course, also put a lot of personality into the food itself. It's weird, but very often people say that they find a lot of Asian characters in my food. Sometimes they say, is it Japanese? And I say, no-no, it is super Slovenian". On the discussion of sustainability, the chef is practical in her answers, "It's the strong support for local products. I think our work is not only economical but also social, which is even stronger now more than ever. It's an amazing showcase to younger generations to remind them that they can embrace the beauty of being here".
Chef Margarita Forés
Chef Margarita Forés attributes her colorful childhood to her evolution as a chef. Growing up in New York with great exposure to multiple food cultures, she fell deeply in love with Italian cuisine and later traveled to Florence to further pursue her dream. An advocate of gender equality in the food industry, Chef Forés continues her crusade in the Philippines highlighting the students' ratio at modern culinary schools. With three decades of passionate toil in the kitchen, she talks about the trend in innovative farming and how the Philippines is becoming creative and adventurous in the agriculture sector that certainly affects the food industry.
Taking pride in her heritage and journey, Margarita reveals, "There is so much that we can connect with each other and I think that's what this event is about–celebrating differences and similarities. I love Taiwan, it's my third time to visit this country and I love Taiwanese food. I think to be able to put all of us women today on the stage, it says a lot about what the industry has to look forward to in the future. I think maybe the women are going to slowly take over." Delving a bit deeper on what continues to inspire her at work, the chef describes how nurturing is a part of being a woman. "Nurturing is something that is just a part of us. And I think I wouldn't last three decades in the industry if I didn't get that gratification from seeing people around me; from enjoying serving them. It's also seeing how the industry is changing and still be able to be relevant after three decades–that definitely keeps me going."
Chef May Chow
Chef May Chow fondly recalls growing up watching a Chinese-oriented cooking show on the television. Reminiscing her mom's influence in her childhood as a great cook, it was their bond together that motivated her path. Expressing her Chinese heritage through the art of cooking, the Hong Kong-based Chef explains Little Bao was interestingly inspired by gua bao, which is actually from Taiwan. To her, being able to express herself and communicate with people through her culinary creations is her greatest achievement as a chef. She confesses, "What we did is turning a comfort food, very simple food in Chinese and Taiwanese culture and make it into a kind of a Chinese-American burger. It eventually turned it into a Chinese-American diner concept. I've opened my second restaurant Happy Paradise six years after I've opened my first restaurant, where I further explored my roots as a Chinese person".
The remarkable chef points out her connectivity of cuisines to her roots. Having been born in Canada, grown up in the US and then living in Hong Kong, ber broad understanding of culture and the contemporary are intertwined in her creations. She actively promotes an inclusive working environment for both males and females in her restaurants in Hong Kong firmly believing that skills matter and not the gender. She says, "For me, food is my medium to connect with people. It is also about sharing stories. My exploration and sharing are always from my own perspective but also from tradition. As well as trying to make a new spin on it. It's very exciting to be here today and also be a part of the world food scene."
---
Follow S.Pellegrino's global events updates here and you can find The World's 50 Best Restaurants 2020 list here
To learn more about Chef Ana Roš and Hiša Franko restaurant visit www.hisafranko.com and watch Chef's Table on Netflix or follow Chef Ana Roš on her Instagram @anaros40
To learn more about Chef Margarita Forés visit www.margaritafores.com or follow Chef Margarita Forés on her Instagram @margaritafores
Follow Chef May Chow on her Instagram @littlebaomay, Happy Paradise restaurant www.happyparadise.hk and Little Bao restaurant www.little-bao.com
Tags
Related Posts