The Parisian Macao's Eiffel Tower is one of our new favorite spots in town. Boasting a 360º view of the Cotai Strip, it is the perfect spot to flee the city's hustle and bustle. Until June 30, that nice little spot has a gourmet festival featuring all things French and great, high quality live music and performances. With blues and jazz jams, under intimate lighting and the smell of fresh seafood and grilled meat, there is an array of oysters, mains, waffles, tasting platters, original cocktails and French wines to savor! Read on to find out more about what's on offer and how to have the best of this feast.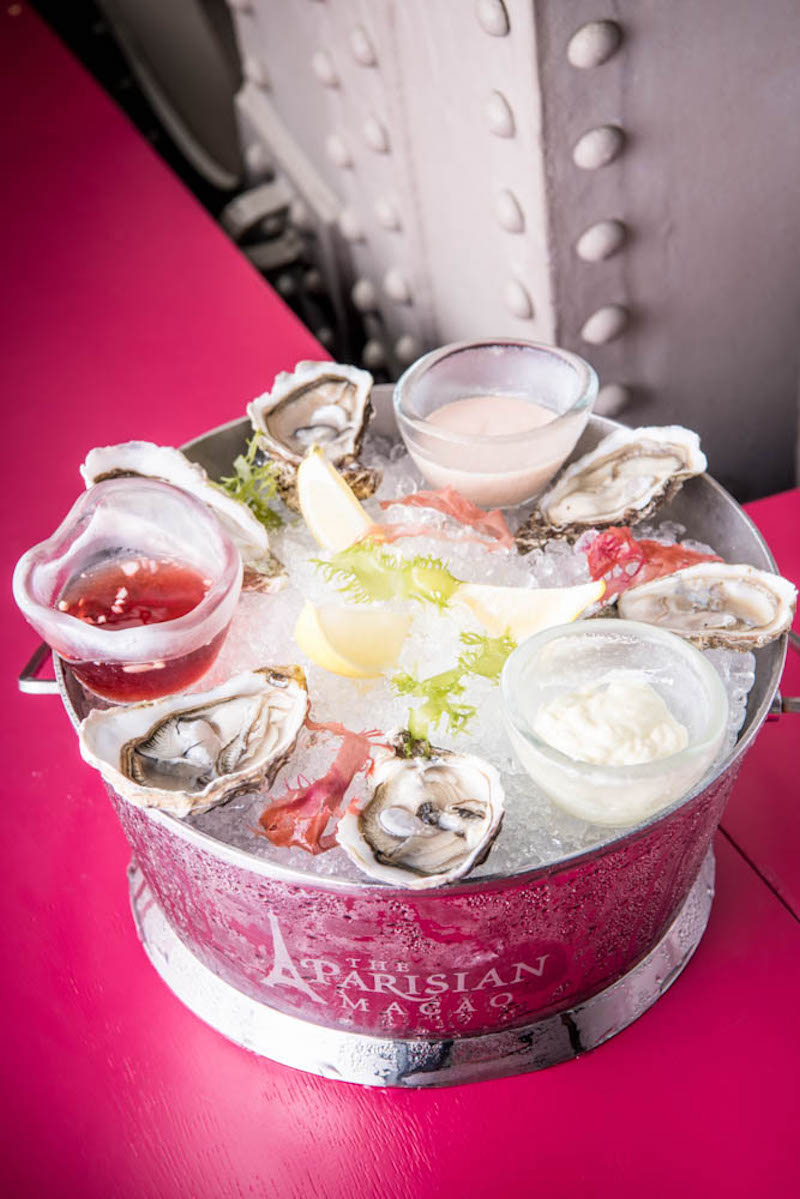 French oysters for MOP $20
Are you a fan of fresh oysters? What if we said that at the Parisian Gourmet Festival, you can have fine, French oysters for MOP $20 each? We bet you won't find a better deal anywhere else in town. The oysters at the festival are fresh and succulent Fine de Claire, named after the world's largest oyster production area. Have them with any of the three sauces available or just a squeeze of lemon! The Parisian Gourmet Festival also has other oyster varieties that are French and Japanese as well which costs a maximum of only MOP $60 per oyster.
What else goes with oysters? Why, that's champagne of course! Have a flute or three of some fine champagne for MOP $88 per glass of Bouvet Ladubay or Brut; or perhaps some Saumur or France Chenin Blanc sparkling wine. Add a little extra up to MOP $160 and enjoy a glass of Veuve Clicquot Ponsardin Yellow Label or perhaps a Pinot Noir is in order.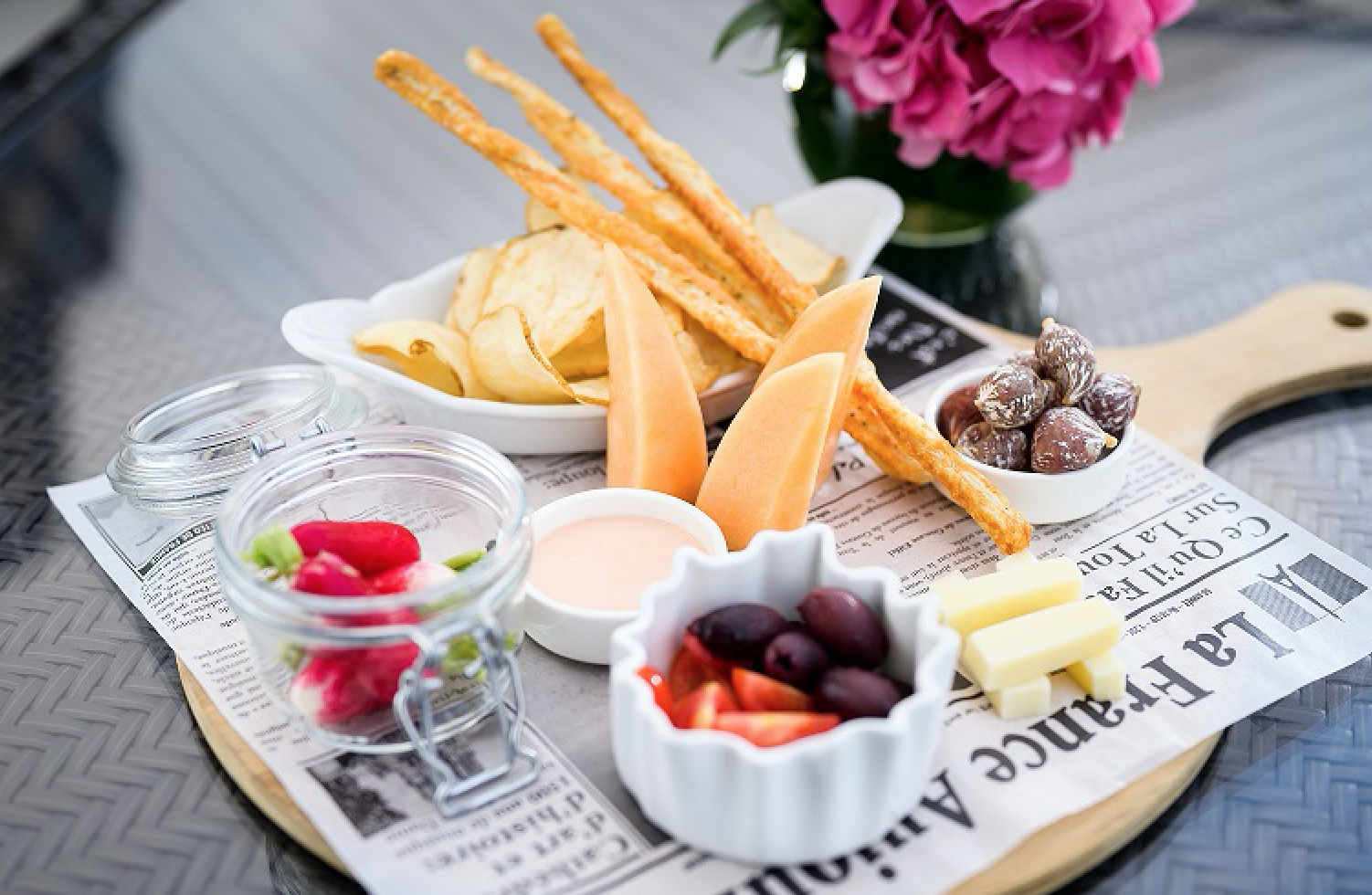 Degustation Platters for Your Amusement
A degustation platter is always a great idea especially if you're sharing it with someone special. The degustation platter is packed with artisanal chorizo, cheese and crudités artfully laid out on a wooden tray that's picture perfect! Priced at MOP $78, there are olives, fresh melon and potato crisps among others on the platter. Ideal for two, the platter is perfect to have a taste of French food without getting stuffed with too much food and leave room to taste something else. Pata Negra parma ham with toasted bread and tomato dip can also be shared, so order away and mix!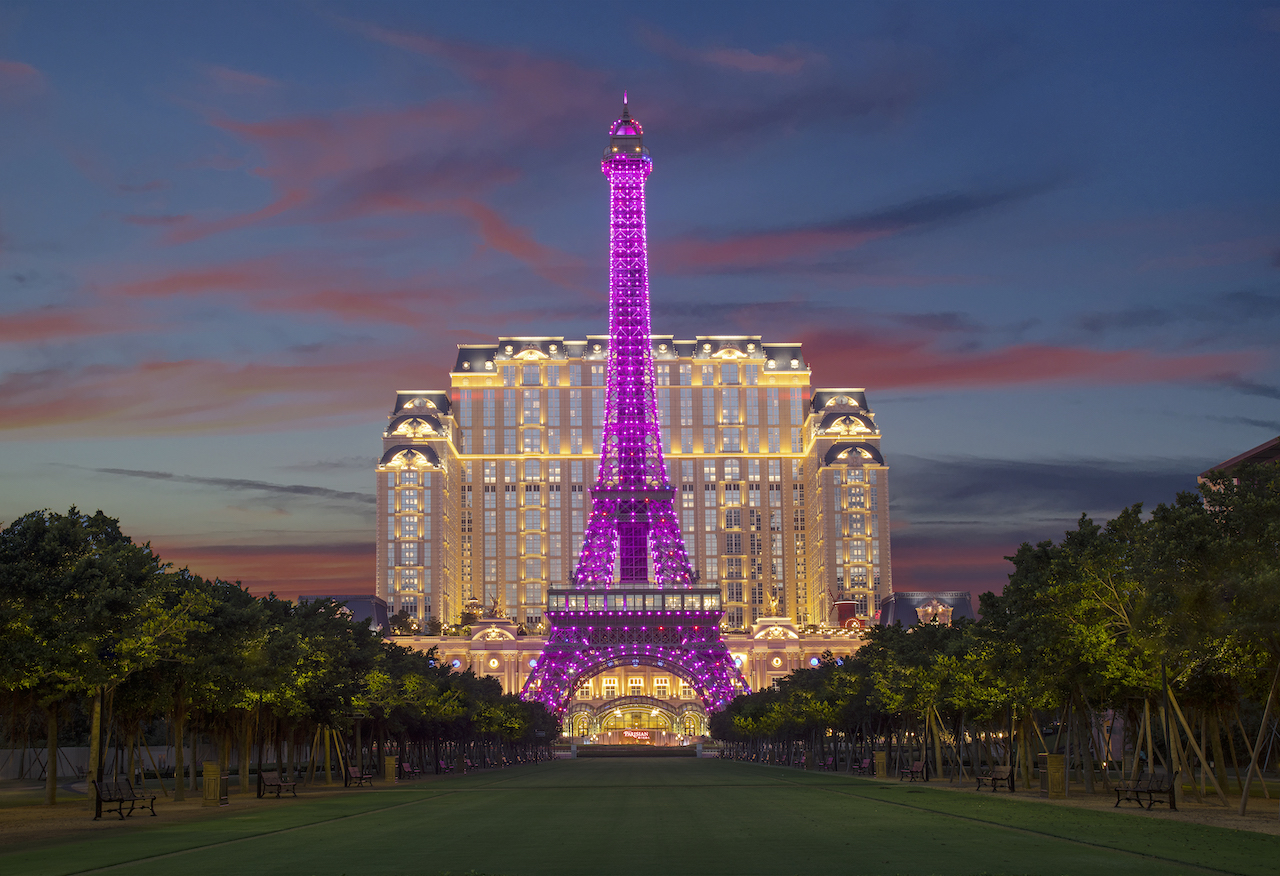 Breathtaking 360º Panoramic View of The Cotai Strip
The Cotai Strip is always spectacular but it really comes to life at night. Trust us when we say this area has one of the most scenic scenes in Macau, and we mean a 360º view! The Eiffel Tower of The Parisian Macao is built at the end of the Cotai Strip, so one is able to see as far as the Coloane hills on one side, and all the way to Taipa on the other. Hotels light the way and it evokes a calm and relaxing atmosphere when you're looking down at the tiny people and cars rolling along the street. There is no view that can compare to the one from the Eiffel Tower–that, we can assure. Whether you're with your friends or having a romantic night out with your loved one, catch the amazing Macau sunset and see the hotels light up along the road from one of the best and most exclusive decks in town!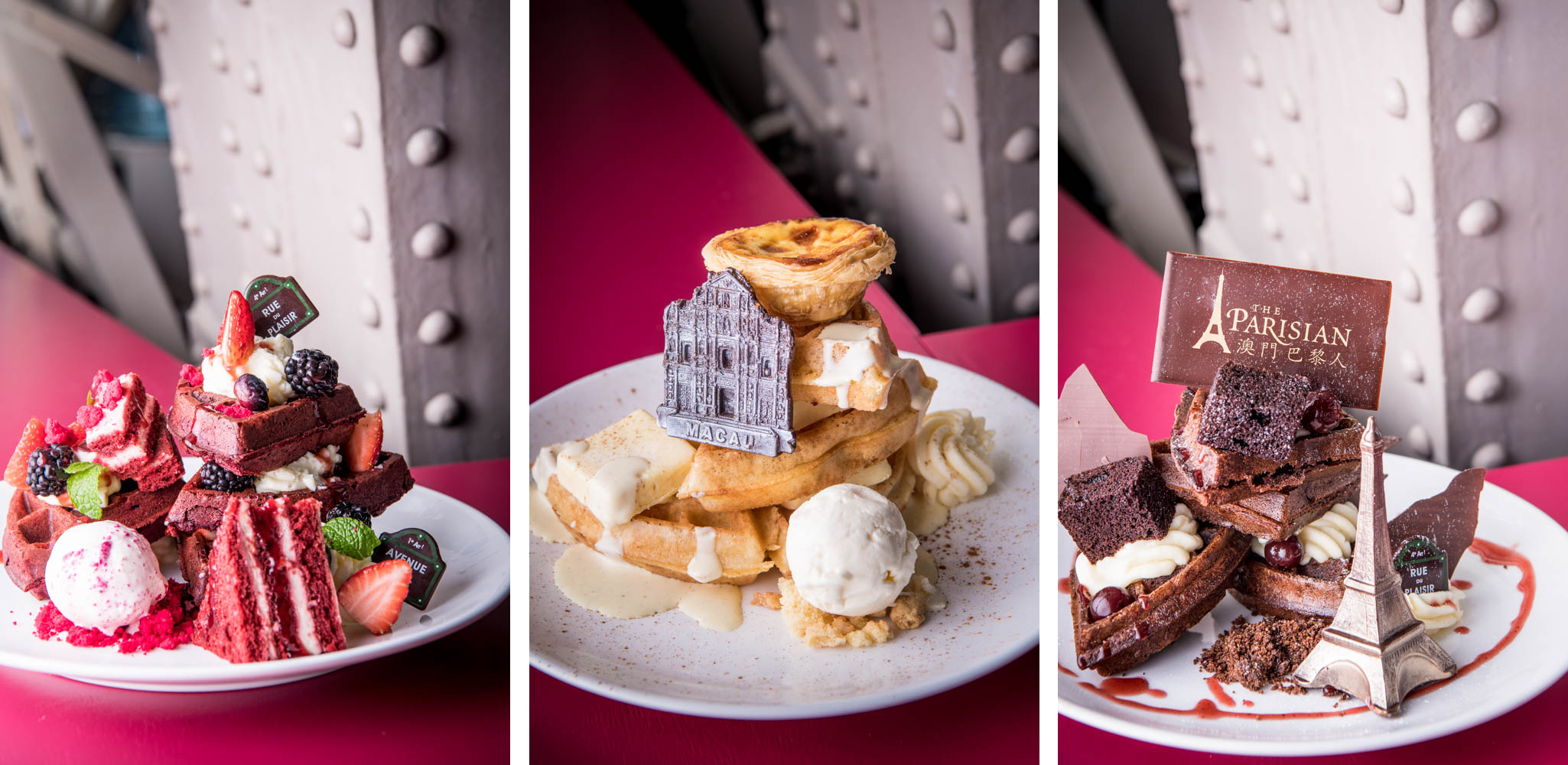 Mouthwatering, Impeccably Made Waffles
Craving something sweet after filling yourself up with oysters or post degustation platter? The waffles are another treat that's not to be missed and can be had during tea time or as dessert! The waffles are stacked high and perfect for sharing with friends, family or your sweetheart while enjoying a breathtaking sunset. We highly recommend the Red Velvet Waffle–deliciously crispy on the outside and pillowy soft in the middle–with mixed berries, cream cheese and topped with vanilla ice cream. Served warm, the waffles are irresistible and hits all the dessert sweet spots!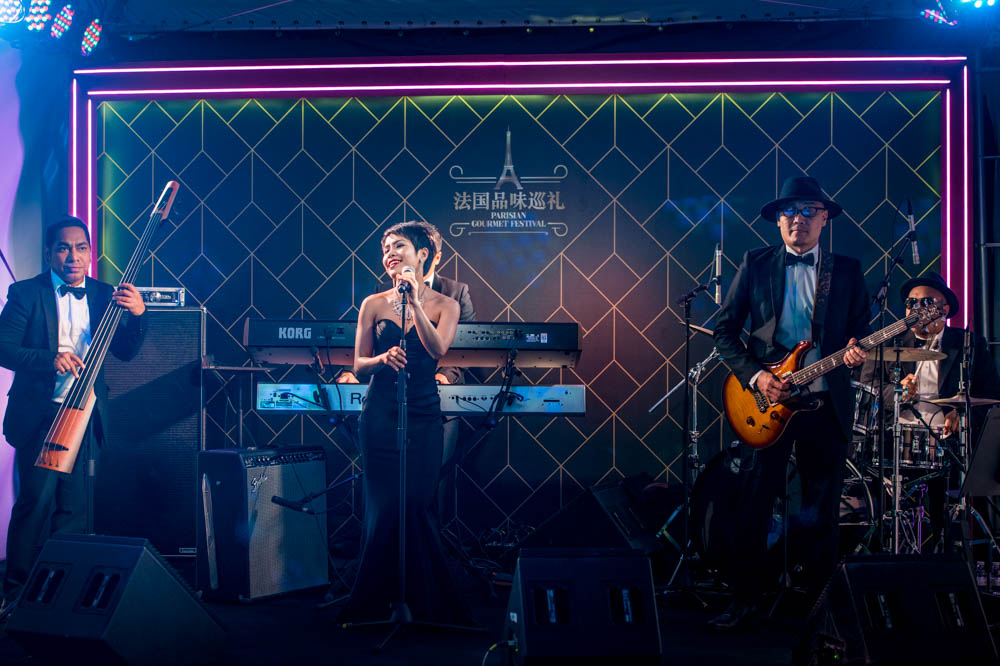 Blues and Jazz Like No Other in Town
If you've been in Macau for a while, you may notice that there are very few places to appreciate and have a good time while listening to some good old jazz and blues. All you need to do is head on over here and be amazed by the live jazz and blues music with local and foreign musicians pouring their heart and soul into providing you the best accompaniment to your night. Come on a Friday or Saturday night during dinner time for the best chance to catch some sweet tunes, played live!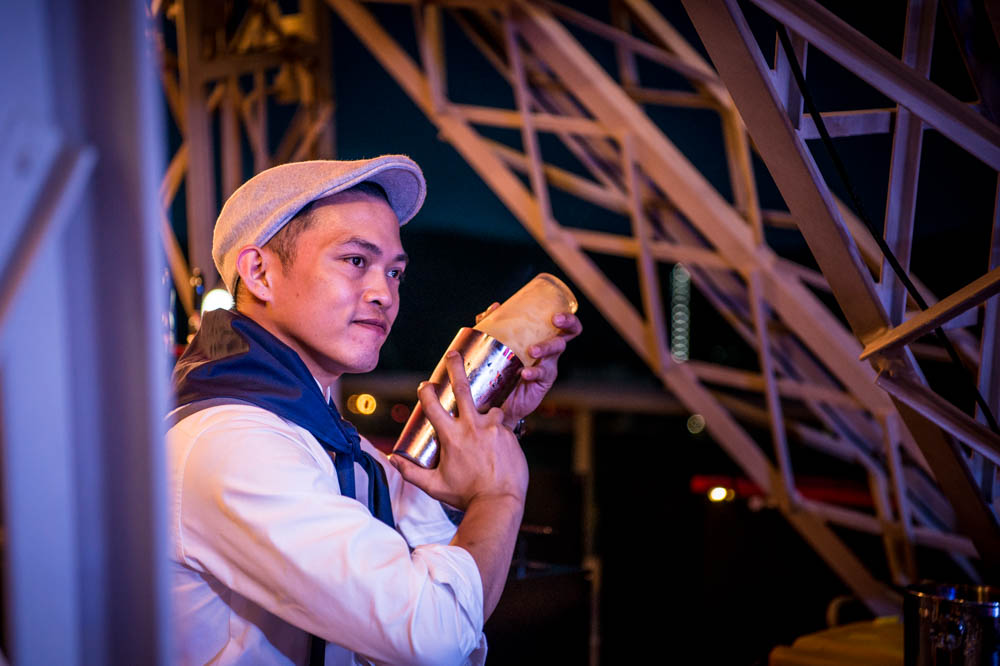 Fine, French Wine
What do the Portuguese, Chileans, Australians, and the French have in common? Delicious wine, of course! The Parisian Gourmet Festival takes place from now till June 30, 2019, covering May, the month of all things from France. From shows to concerts, special food menus to exhibitions, there are more than a dozen activities taking place in both Macau and Hong Kong. One of them is French GourMay, dedicated to spread the word about how French food is amazing and to be savored at any given occasion.
This year, Loire Valley region wines are being celebrated and with good reason! The Loire River spans from France's central highlands to the Atlantic Ocean and is home to one of the largest UNESCO Heritage Sites in the world. The region has a wine-growing history of more than 2,000 years. In this third largest wine region in France, the vineyards are nourished by Atlantic breezes, and a mosaic of micro-climates, soils and geographic features.
The plethora of wines served at the Festival are exceptional in quality and taste, making the wine list one that must paid generous attention to. The Parisian Gourmet Festival has a fine selection of reds, rosés and whites so choose whichever goes best with your food feast and while the night away with your favorite glass(es) of wine!
---

The Parisian Macao has launched its second Parisian Gourmet Festival, a celebration of superb French food, wine and entertainment taking place at the Eiffel Tower's Observation Deck (Level 7) from Wednesday to Sunday from 4:00pm till late, from now till June 30.
With an al fresco wine and dine set under the iconic Eiffel Tower, the Parisian Gourmet Festival is a celebration of all things French. Guests can also enjoy Parisian 'Streetmosphere' entertainment and live music throughout the evening while taking in the stunning views of the Cotai Strip.
The authentic festival provides an extensive food and beverage menu. Visitors will love the delectable waffles, which elevate the humble snack to something special. Other culinary highlights include freshly-shucked oysters, aperitif platters, flambéed skewers and a range of wine and champagne.
When: Now till June 30, 2019
Wednesday–Sunday – 4:00pm–10:00pm
(Friday and Saturday – 4:00pm till midnight)
Where: Level 7, Eiffel Tower, The Parisian Macao, Estrada do Istmo, Lote 3, Cotai, Macao
How much: Free admission with free parking
For more information, check their website
Tags
Related Posts