As a trendsetter in Asia's entertainment landscape, MGM stages the unconventional Fuerza Bruta Wayra at MGM Theater, the immersive theater party experience that has swept across the globe. Arguably one of the world's craziest theater show, this Argentine theatrics is an extraordinary, three-dimensional standing show pumping your adrenaline, stimulating your senses and electrifying your body every second.
For the first time in Macau, Fuerza Bruta Wayra unwraps the outside-the-box theater and party surprises at MGM Theater. The standing show redefines the show rules with no rigid stage or seating arrangement. The audience are at the center stage of the show–just interact with performers! Wherever you are in the theater, you are fully submerged in the 360-degree view and surrounded by shock waves of the theater's mind-blowing visual effects and lighting. Fuerza Bruta Wayra Macau is a footloose sensory journey. Speak loudly. Run wildly. Take videos casually. Snap selfies smoothly. Be ready to welcome performers coming out of nowhere and from all directions, or react to unexpected scenes.
Toured to 27 countries worldwide, over 2.5 million of audience have already indulged in the off-the-chart sensory feast presented by Fuerza Bruta. Meaning "brute force" in Spanish, Fuerza Bruta is a postmodern theater show originating from Argentina. The show debuted in 2005 at Buenos Aires with overwhelming applause, and it has been running Off-Broadway in New York since 2007.
When: June 14–August 4, 2019
Wednesday–Friday: 8:30pm, Saturday and Sunday: 5:00pm and 8:30pm
Where: MGM Theater at MGM Cotai, Avenida da Nave Desportiva, Cotai
How much: MOP $488 per person
For more information, call +853 8802 3833 or send an email to [email protected]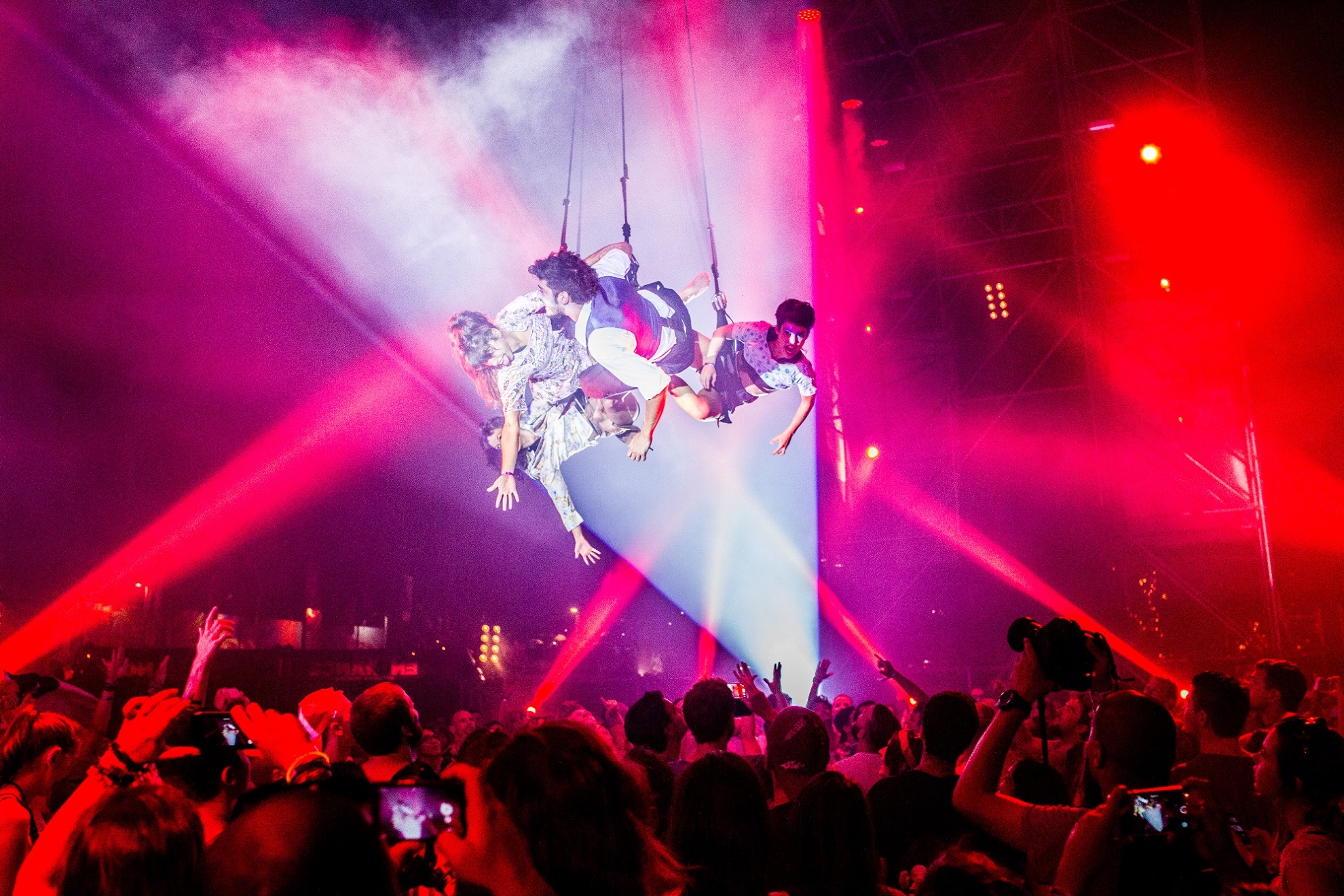 Tags
Related Posts