With the theme "For a Special Year", this year's Macao International Music Festival has launched 20 activities under nine categories for performance-goers to enjoy.
The performance to celebrate the 71st Anniversary of the National Day of the People's Republic of China and the Haojiang Moonlight Night – Ethnic Dance Drama Awakening Lion is an ethnic dance drama Awakening Lion reflects a spiritual "awakening" materialised in the figure of the "lion", narrating the story of two teenage lion dance dancers who achieve self-awakening and growth when making life decisions.
The concert A Century of Chinese Music – Macao Chinese Orchestra 2020-2021 Season Opening Concert features two renowned plucked-string performers – the fabulous pipa master Zhang Hongyan and the contemporary outstanding zheng player Luo Jing, who will perform the famous pipa piece "A Moonlit Night on Spring River" and the well-known zheng work "Fishermen's Song at Dusk" respectively.
The Mahler Symphony No. 1 is a performance by the Macao Orchestra and the Shenzhen Symphony Orchestra that jointly present Mahler's Symphony No. 1 to promote artistic exchange in the Guangdong-Hong Kong-Macao Greater Bay Area. In addition, Macao Orchestra is also set to perform the first movement of Echoes from the Old Macao. This is a composition commissioned by Macao Orchestra and composed by local composer Lam Bun-Ching, a musical work for the reminiscence of the good old days of Macao.
Bravo Macao! offers local young rising music stars a platform to showcase their talent and artistic achievements, so as to promote musical development in Macao. This time, percussionist Andrew Chan and saxophonist Lee Chi Pok share the stage to showcase their virtuosity.
People can also enjoy the Street Piano Programme, where two pianos are located in different places around the city in the second half of the year for the public, so that piano lovers can play freely and become street performers.
When: October 1–31, 2020
Performance to celebrate the 71st Anniversary of the National Day of the People's Republic of China and the Haojiang Moonlight Night – Ethnic Dance Drama Awakening Lion – 7:30pm, Thursday, October 1, 2020
A Century of Chinese Music – Macao Chinese Orchestra 2020-2021 Season Opening Concert – 8:00pm, Sunday, October 4, 2020
The Mahler Symphony No. 1 – 8:00pm, Saturday, October 10, 2020
Bravo Macao! – Saturday, 8:00pm, October 31, 2020
Street Piano Programme – Throughout the month, 10:00am–8:00pm (Taipa Central Park), 10:00am–6:00pm (Macao Science Center)
Where: Macao Cultural Centre, Dom Pedro V Theatre, Taipa Central Park and Macao Science Center
How much: MOP $100–MOP $150
For more information, send an email to [email protected] or check their website or Facebook page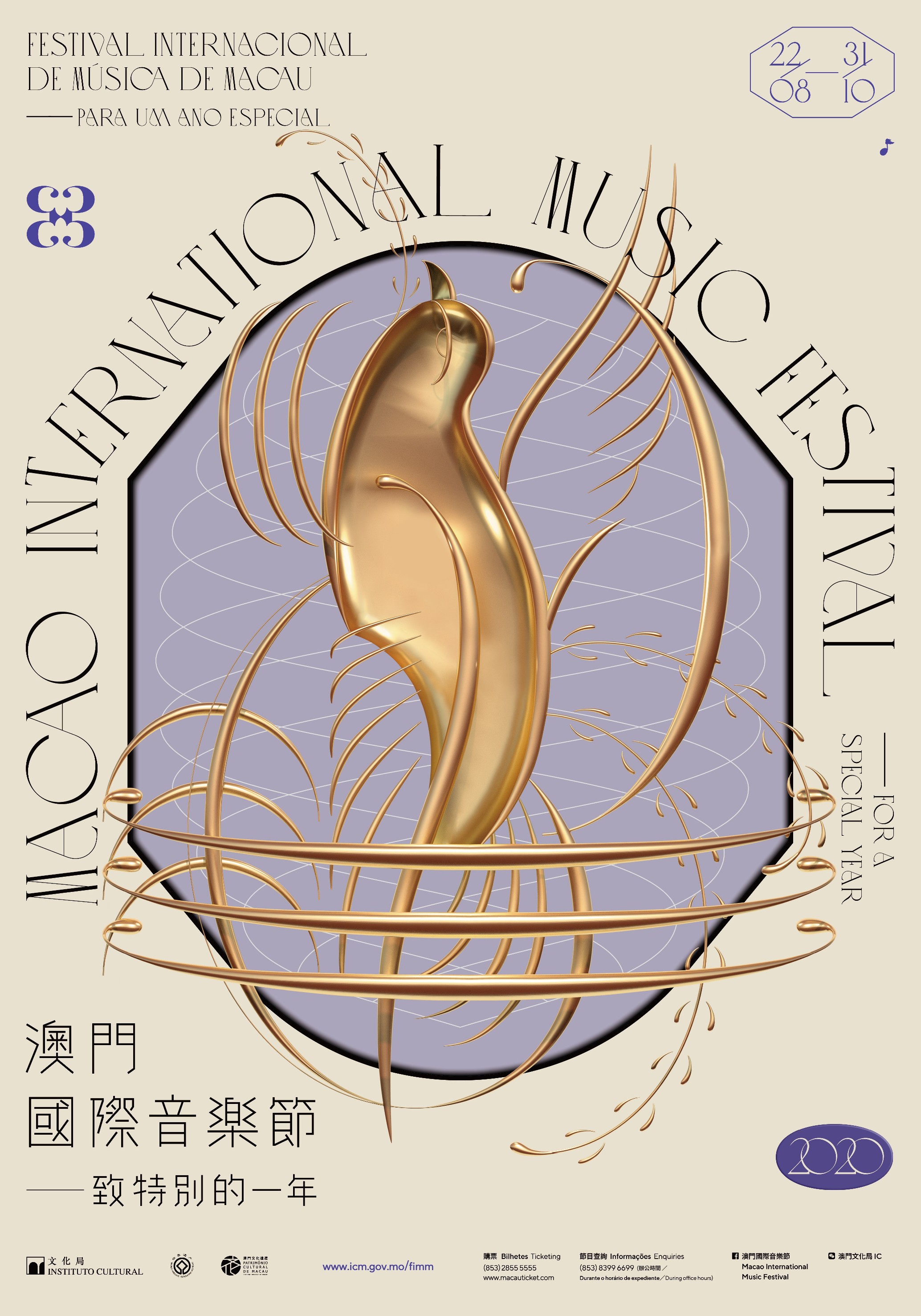 Tags
Related Posts