"Macao Light Festival 2018 – Time Travel in Macao" will be staged in until January, 2019. Revolving around the concept of time, the Festival will weave up local elements of gastronomy, humanity, architecture, culture, creativity and other realms. There will be three different routes expand through the city.
The event will not only manifest the city's East-meets-West cultures, but also portray nostalgic stories and childhood memories of Macau people, leading spectators onto a glittery journey across time and space in Macau. More gastronomic elements are added to the programme and routes of the Macao Light Festival in parallel with the "2018 Macao Year of Gastronomy". Five projection mapping shows will be staged at three locations, besides an itinerant projection show at the Taipa Municipal Market.
Projection Mapping creative teams are invited from Portugal, Belgium and Macau to perform at the Ruins of St. Paul's. Besides projection mapping shows, interactive games and light installations showcasing the gastronomic culture of Macau, "Food Truck x Light" and Gastronomy Night Market will debut as new highlights to deliver the cross-field creativity of Macau as a Creative City of Gastronomy.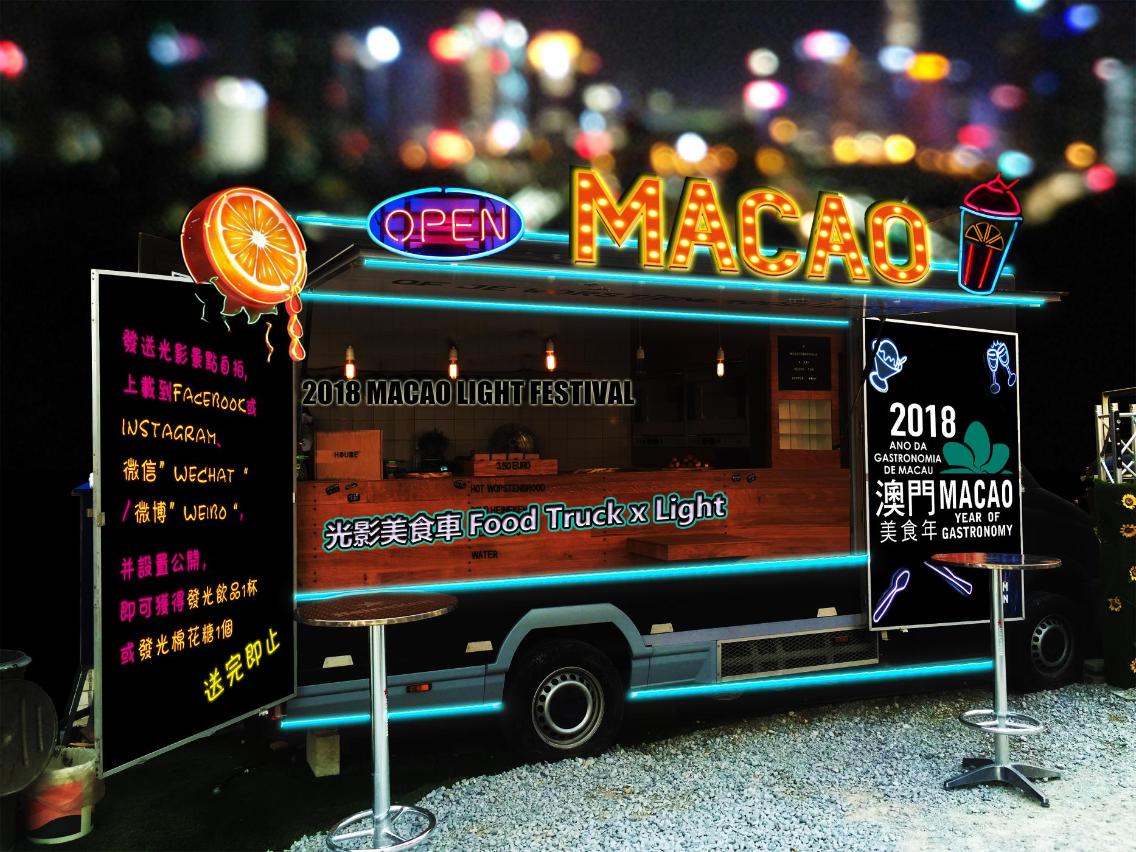 In 2015, the Macau Government launched the first edition of the Macao Light Festival which is now held annually in December at various locations in Macau Peninsula and on the islands. The event program includes projection mapping, light installations, interactive games and a series of other activities. The event aims to draw visitors to different districts of the city for an appreciation of Macau by night and to learn about the local culture and history from innovative angles shaped by light artistry.
When: 7:00pm–10:00pm, December 2, 2018–January 20, 2019
Where: Route A (Play Time):  St. Dominic's Church → Ruins of St. Paul's → Pátio de Chôn Sau / Rua das Estalagens / Rua dos Ervanários → Largo do Pagode do Bazar → Camões Garden → Calçada da Igreja de S. Lázaro
Route B (Youth Time): Anim'Arte NAM VAN → Nam Van Lake Nautical Centre
Route C (Taipa Houses → Taipa Municipal Market → Pak Tai Temple and Square of Pak Tai Temple)
How much: Free admission
For additional information, call +853 2833 3000 or check MGTO official website for programming and routes
Tags
Related Posts