"Wherever there is Chinese, there is Lion Dance". This December, the innovative ethnic dance drama "MGM Awakening Lion" is bringing you a spectacular show that pays homage to the classic cultural performance of the Greater Bay Area.
Presented by MGM and Guangzhou Song and Dance Theater, the Techno-Cultural Dance Drama "MGM Awakening Lion" is re-arranged and tailor-made according to the best dance drama in the China Dance Lotus Awards. Showing the thousand-year history of Lingnan Culture on stage, this 70-minute drama is an exemplar of cultural tourism catered to the new generation of tourists according to the cutting-edge technology and state-of-the-art equipment of the MGM Theater. Immersing the arts of Lion Dance, Southern Fist (Nanquan), and dance performance, this dance drama fuses the venue and the performance together to deliver a one-of-a-kind and visual-stimulating extravaganza to the audience.
"Awakened by the spirit, rooted in the Lion"– the repertoire of "MGM Awakening Lion" starring Iiliwan Umar, Peng Guanyu and Zhu Jinhu, is based on the awakening of a nation expressed in traditional culture. The must-see show of this year, "MGM Awakening Lion" is ready to connect Chinese people all over the world.
When: 3:00pm and 8:00pm, December 19–25, 2021
Where: MGM Theater, MGM Cotai, Avenida da Nave Desportiva, Cotai
How much: MOP $280–600
For more information, check the event's official website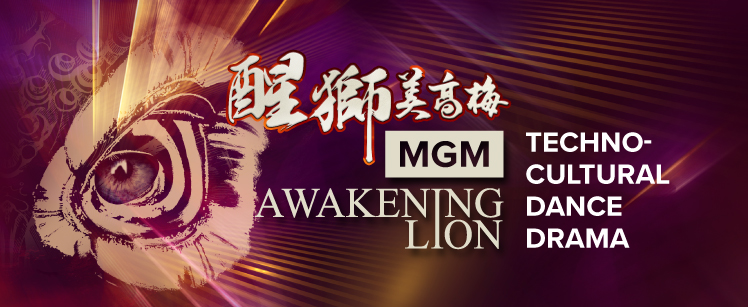 Brought to you in partnership with MGM Macau
Tags
Related Posts