Food lovers in Macau will have the chance to experience the authentic modern and traditional Korean cuisine at the latest themed buffet dinner at Urban Kitchen, JW Marriott Hotel Macau's signature buffet restaurant. The restaurant is widely celebrated for its bold, distinctive flavors, and for this dining event two certified masters of Korean cuisine have come together to create something extra special. They are Head Chef Park Hong-Hee and Sous Chef Choi Dae-Hwan from JW Marriott Hotel Seoul at Dongdaemun Square.
Chef Park Hong-Hee is respected for his elegant Korean dishes. He's the resident Head Chef at BLT Steak, South Korea's finest steakhouse, at JW Marriott Hotel Seoul at Dongdaedum Square. Chef Choi Dae-Hwan, who complements this mastership of Korean culinary delights with 19 years' experience in restaurants, has also played an important role in promoting traditional Korean delicacies to other countries, such as Thailand and Singapore, to name a few.
Diners can expect a selection of hot and authentic K-flavors and beloved dishes. There will be a rotating selection of sumptuous Korean dishes and rare specialties. Guests are invited to tickle their taste buds with spicy rice cake, a favorite at Korean markets; fresh kimchi, a Korean staple made from fermented cabbage and chili; and additively flavorsome crispy fried chicken. Indulge in the sizzling Korean rice bowl bibimbap; or try a creamy, hearty abalone porridge featuring seafood harvested from Korea and more.
When: 6:00pm—10:30pm, September 3—September  30
Where: Urban Kitchen, JW Marriott Hotel Macau, Galaxy Macau™, Estrada da Baía da Nossa Senhora da Esperança, s/n, Cotai, Macau China
How much:
Monday—Friday: Adult, MOP $528 / Child, MOP $259 (3-11 years)
Saturday—Sunday: Adult, MOP $598 / Child, MOP $289 (3-11 years)
For more information, please call +853 8886 6228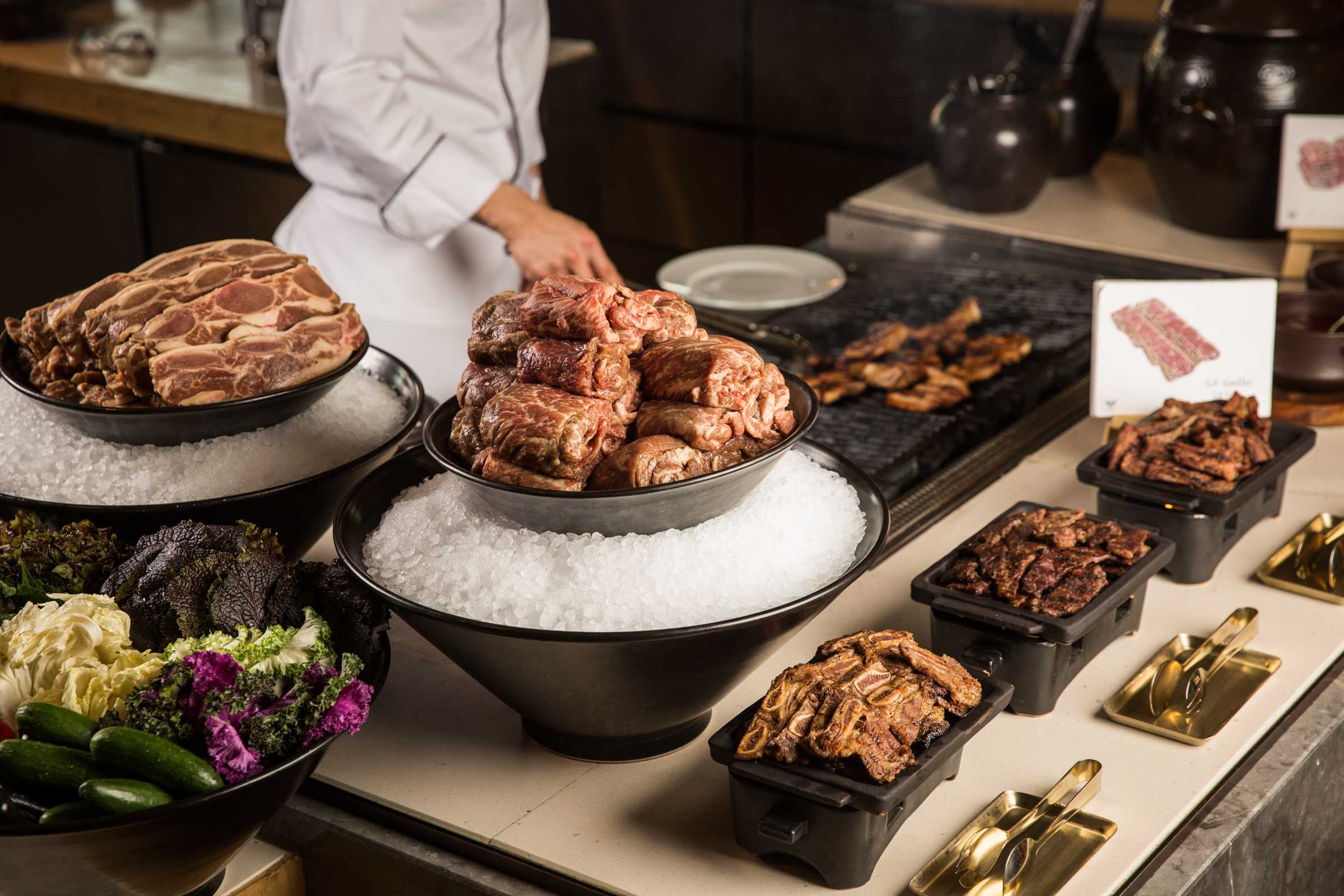 Tags
Related Posts