'Tis the season to be merry as Grand Lapa, Macau spreads festive joy to the city with an array of sumptuous delicacies, exclusive stay packages, and a two-story gingerbread Christmas tree display that is guaranteed to be the tallest gingerbread tree in town! The hotel also crafted a holiday feast of art-inspired festive Boa Vida signature events with special highlights on the amusingly amazing stilt arts performance and workshops, offering a life-time opportunity for art lovers of all ages to understand, appreciate and experience this captivating performance art with its Portuguese origins.
As this is the season to dream high and live tall, the hotel is also reaching new heights. Grand Lapa, Macau will fully start using its new name Artyzen Grand Lapa Macau on New Year's Day, with more excitement to come along when it kicks off its upcoming rebranding programs in 2021. To get in the Christmas spirit and leave 2020 behind, it's time to mark your calendar for good food, good wine, and good vibes!
A MAGICAL CHRISTMAS
Artistry of Joy – The Tallest Gingerbread Tree in Town
Towering at the hotel lobby adorned with a tantalizing aroma of over 520 sweet and spiced homebaked gingerbread men, the 3.5 meter-tall edible Christmas tree is an exquisite piece of delicious art to be pictured within this season. Fun fact: This Christmas masterpiece was made with 220 pounds of flour, 88 pounds of butter, 50 pounds of brown sugar, 26 pounds of honey, and 22 pounds of ginger spice mix. The dedicated pastry team spent 120 hours designing, constructing, and finessing the work of baked art. Don't miss it and remember to take lots of pictures as a sweet Christmas memory!
When: December 1–31, 2020
Where: Hotel Lobby, Grand Lapa, Macau, 956-1110 Avenida da Amizade, Macau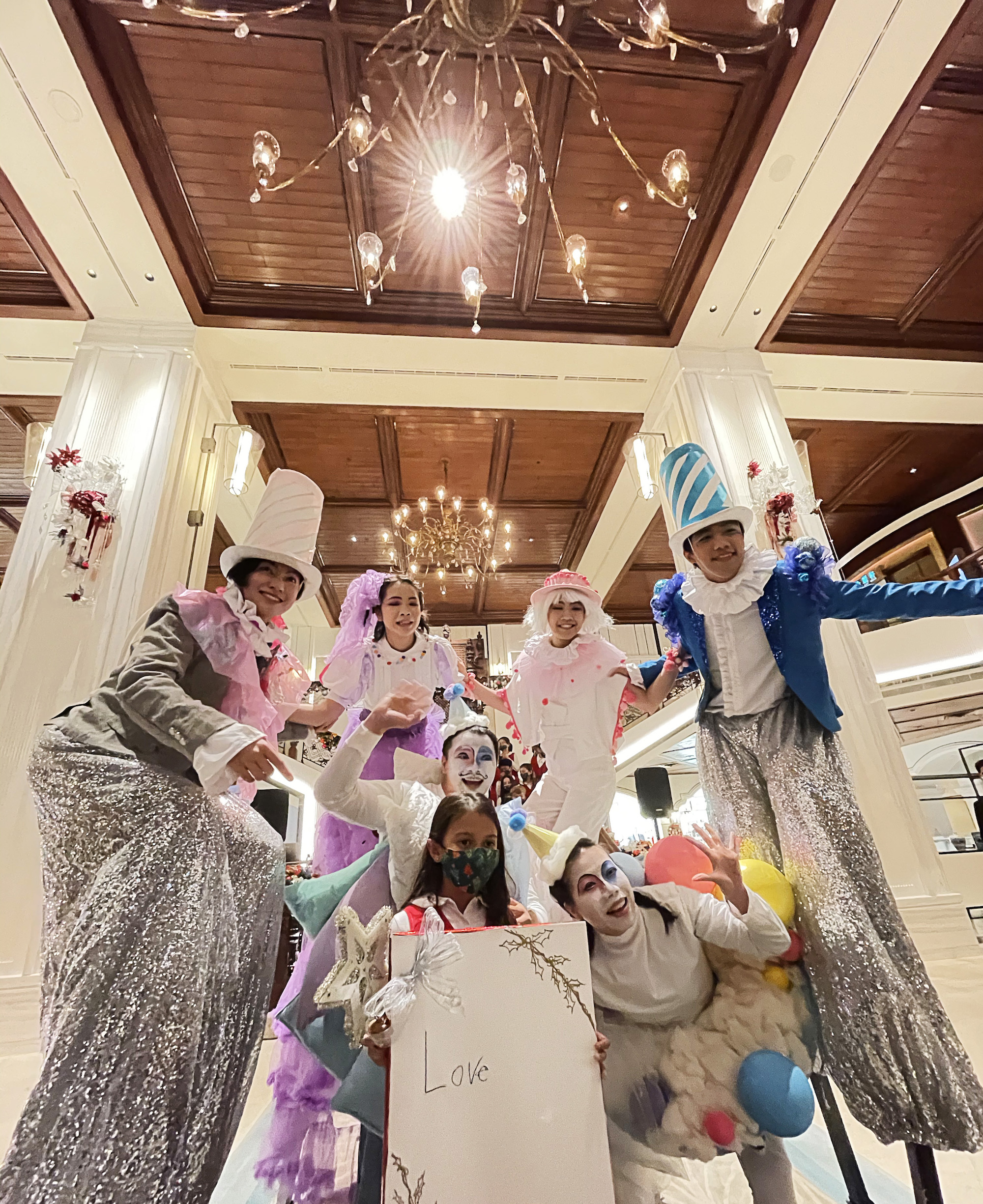 Stilt Arts Performance & Workshop
Always the spotlights of parades and celebration, stilt walking is an art form like no other. In collaboration with the Stilt-Walking Masters participating in the Macao International Parade for years from Lo Fung Drama Club, art lovers in town will have the opportunity to get a closer look at this unique art form from the costumes to performance. Getting a real experience in the workshops will also change your perspective in life. Rise to new heights this season!
Stilt art is one of the traditional forms of art originated from Europe and is always a highlight of festive events and parades in Portugal. In Macau, stilt walking is still considered to be a rare form of art with very few masters. Stilt walkers on the stilts are usually 2.5 meters tall, they balance well on the stilts as they use reclaimed tires for the tread. From the costumes, props, stilt-making, and live performance, stilt acts are definitely a rare yet beautiful form of art for all to treasure.
When: Performances – Friday–Sunday, 5:30pm–6:30pm, December 11–31, 2020
Workshop – 2:00pm–6:00pm, December 13 and 20, 2020
Where: Outdoor lawn, Grand Lapa, Macau, 956-1110 Avenida da Amizade, Macau
How much: Free admission (registration is mandatory)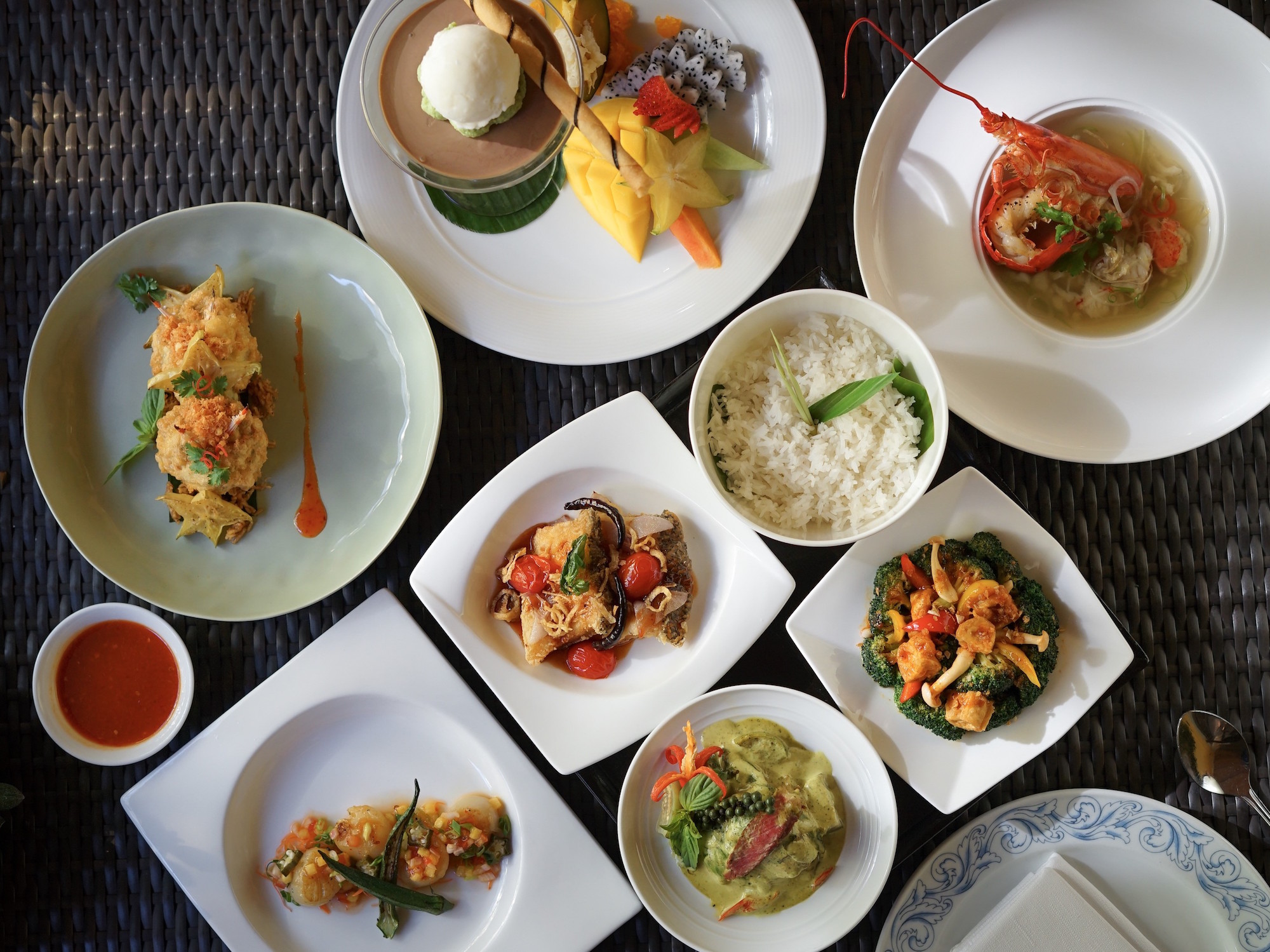 Christmas Get-togethers
Start the season right and opt to head to Grand Lapa, Macau's O Christmas tea set, perfect for a romantic pre-Christmas gathering or a celebration amongst friends with drinks! On Christmas Eve, book a table and sit for their Christmas Eve set dinner–inclusive of a dessert station or dare to be different by going for the freshness of their Christmas seafood dinner buffet. On December 25, immerse yourself in the holiday spirit and enjoy a good old traditional lunch buffet, where kids and adults have all there is to celebrate in grand style!
When: Thursday and Friday, December 24 and 25, 2020
Where: Grand Lapa, Macau, 956-1110 Avenida da Amizade, Macau
How much: O Christmas tea set (MOP $298+ for 2 persons), Christmas Eve set dinner (MOP $588+ per person), Christmas Day lunch buffet (MOP $388+ per adult and MOP $194+ per child), Christmas seafood dinner buffet (MOP $588+ per adult and MOP $294+ per child)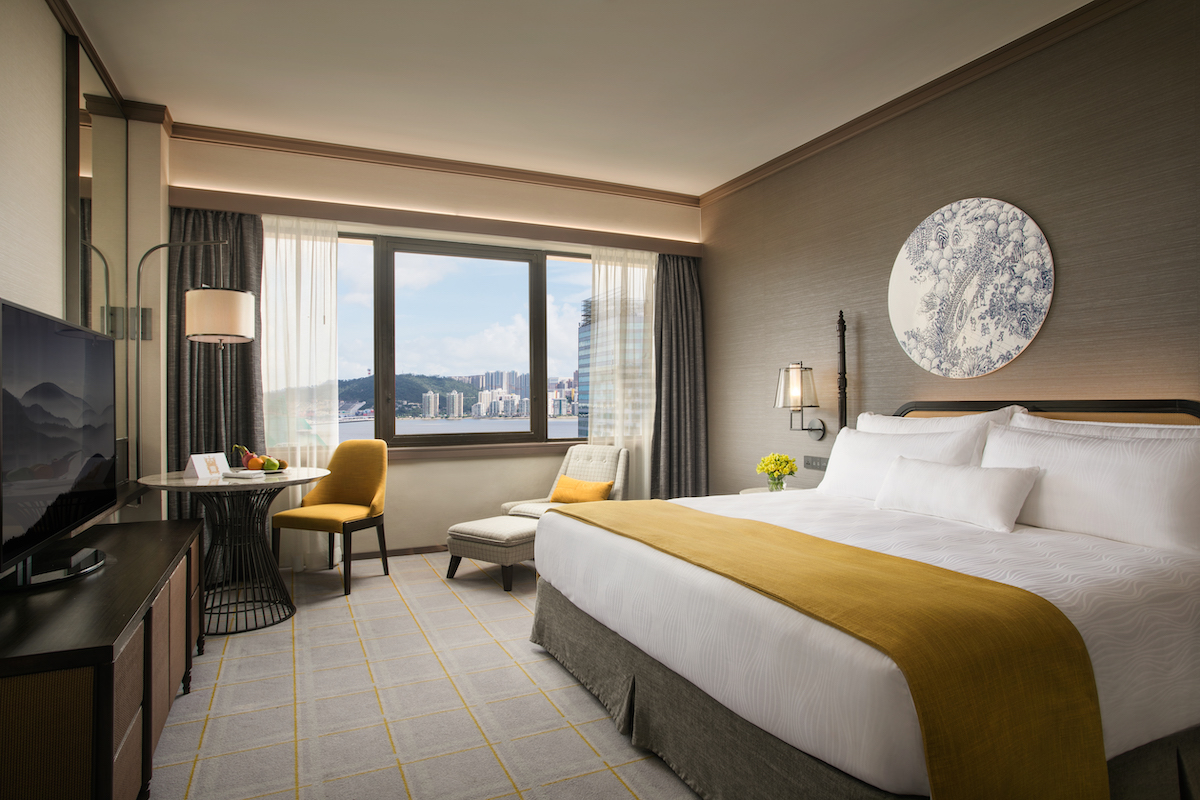 Christmas Stay & Dine Staycation
Throughout December, there's an array of accommodation packages on offer at this historical hotel in Macau. From a Christmas-themed tea set for two to a full-on celebration that includes set lunch and dinner for the family, or an option of a Thai BBQ, everyone will surely want to stay here! Some other interesting staycations are meant to take you back to those wonderful winter holidays at the beach, with the Thailand Hideaway delivering secret surprises.
When: Thailand Hideaway Staycation, O Christmas Tea Package & Winter Staycation – December 1–31, 2020
Room package with festive dinner for two – December 24, 25 and 31, 2020
Where: Grand Lapa, Macau, 956-1110 Avenida da Amizade, Macau
How much: Thailand Hideaway Staycation – From MOP $1,199++
Winter Staycation – From MOP $609++
O Christmas Tea Package – From MOP $591++
Room package with festive dinner for two – From MOP $1,229++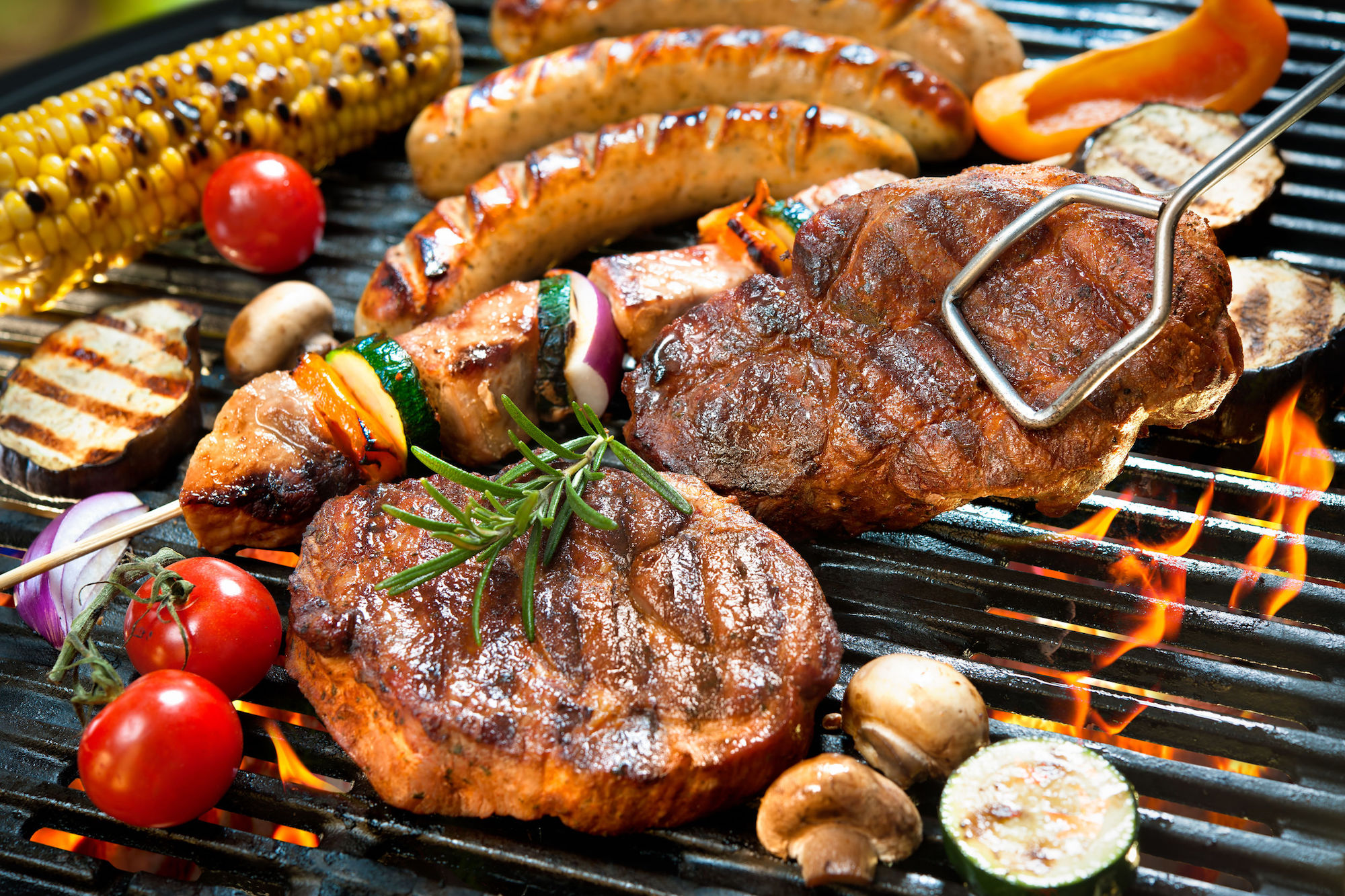 Welcoming 2021 in full bliss
Besides all the lavish dining offers stated above, there are some special treats for those wanting to spend New Year's Eve at this beautiful place, Macau's only urban resort. Nestled right in the city, it boasts an incredible outdoor area, one of the best Thai restaurants in town, and wonderful views of the region. Open your eyes in 2021 at this venue and enjoy all the fun with the little ones after a complete breakfast with those nearest and dearest to you.
Their staycation offers are valid throughout this month, so why not meet friends there and spend New Year's night under the stars? To celebrate the upcoming year, Grand Lapa, Macau has crafted a New Year's Day afternoon tea for two, so people can start fresh; however, you shouldn't miss out on spending the night there.
The hotel lawn will be full of festive cheer. Their Boa Vida signature events are to enjoy all the "good things in life"! On December 31, the lawn comes to life with an outdoor dinner market, and from 10:00pm, they continue at the hotel lobby to countdown and party into 2021 with swinging music by some DJs! Their Welcome 2021 dining experience happens on the lawn where guests will be commemorating and the New Year's Eve dinner is a BBQ served outside.
When: December 31, 2020 and January 1, 2021
Where: Lawn and hotel lobby, Grand Lapa, Macau, 956-1110 Avenida da Amizade, Macau
How much: New Year's Day afternoon tea – MOP $298+ for 2 persons
New Year's Eve BBQ dinner – MOP $388 per adult and MOP $194 per child
New Year's Eve Lobby Party – Free admission (special prices on drinks)
For more information and bookings, call +853 2856 7888 or check their website
Brought to you in partnership with Grand Lapa, Macau
Tags
Related Posts