Truffles lovers and Italian food fans are in for a treat this Autumn as Bene at Sheraton Grand Macao Hotel is offering special truffle menus this month and December. Indulge in the earthy flavors of white and black truffles with two specially crafted menus from Bene's Sous Chef Luca Pecorari. He has created a range of uniquely designed dishes which perfectly complement the rich, earthy tones of the highly sought-after white truffle, imported from the mountainous northwestern Piedmont region. The black truffle is from the central mountainous Umbria region of Italy.
The "White Truffles at their Finest" menu in November includes poached white asparagus with seared Hokkaido scallops and guanciale cured pork cheek with salmon trout roe, plus braised beef cheek with Barolo wine as well as white truffle tiramisu with gianduja gelato – all served with shavings of white truffle. Hungry yet?
In December, a new menu will focus on black truffle, featuring specialty dishes such as baby kale with parma ham and goat cheese salad, butter-roasted rainbow trout wrapped in parma ham, and a special black truffle pannacotta. An optional beverage pairing package includes a range of prosecco and Italian wines from all over Italy designed specifically to bring out the delicious flavors of the truffle in each dish.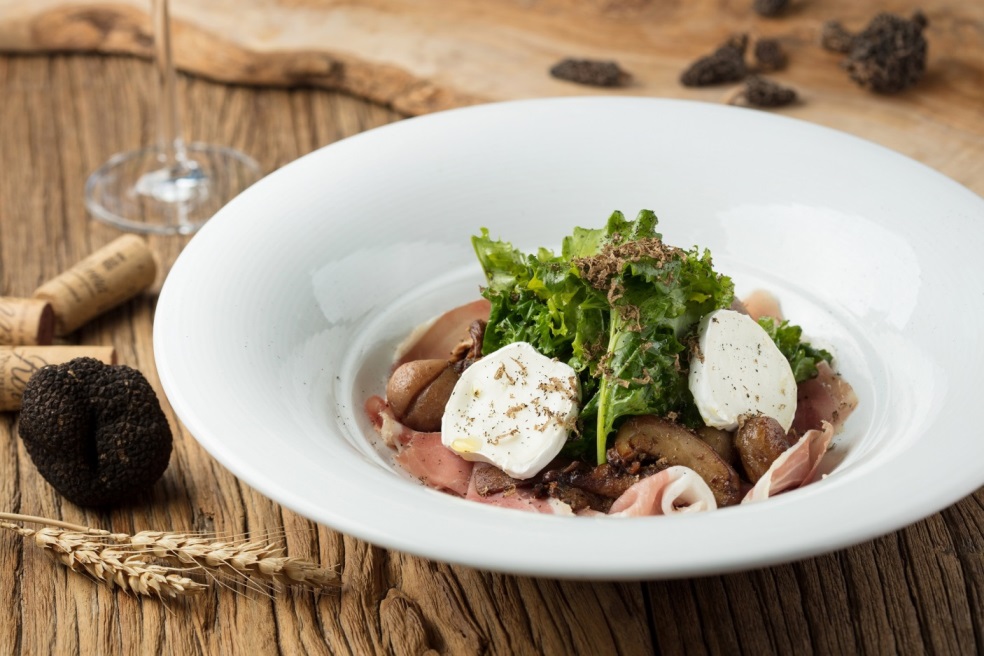 Truffle is one of the rarest and most expensive food items in the world. White truffles are only available for a few months each year in Autumn and only grow in the forests of northwestern Italy near the border with France. Black truffles grow in several countries across the world, but the most sought after variety are only found in the mountainous regions of central and northern Italy. They grow underground attached to tree roots, and are "unearthed" by specially trained truffle dogs that use their heightened sense of smell to find them.
When: White Truffles at their Finest: November 1–30, 2018
Black Truffles at their Finest: December 1–23, 2018
Where: Bene, Sheraton Grand Macao Hotel, Cotai Central, Estrada do Istmo. s/n, Cotai
How much: White Truffles at their Finest: 4-course set dinner at MOP $588 per person; Selected set menu wine pairing at MOP $198; Extra freshly shaved white truffles at MOP $128 (about 3 grams)
Black Truffles at their Finest: Dishes from MOP $168; 4-course set dinner at MOP $588 per person; Selected set menu wine pairing at MOP $198; Extra freshly shaved black truffles at MOP $88 (about three grams)
For more information, go to this promotion's official page
Tags
Related Posts