When it comes to food, Hong Kong simply has it all. This is where you'll be able to find restaurants offering every type of cuisine from all over the world. We've rounded up the hottest tables this month not just for eating but with stunning views of Hong Kong and unforgettable culinary pleasures that will make April a month to remember.
Modern Australian Champagne Brunch at Hue
(Featured image above)
There is no better place in Hong Kong to have brunch than at Hue. Situated on the first floor of the Hong Kong Museum of Art in Tsim Sha Tsui, you're instantly welcomed by the stunning panoramic view of Victoria Harbour. Expect exquisite contemporary Australian cuisine, marked with seasonality and freshness by Executive Chef Anthony Hammel. Hue's new Sunday brunch menu offers culinary innovation and the best Australian produce that is both healthy and nutritious.
The meals start off with a complementary immune-boosting juice shot upon the guests' arrival. There's no buffet, no queues, no self-service, and no stacks of pre-cooked dishes.  The sumptuous brunch commences with an assortment of house-made sharing dishes, ranging from wholesome homemade bread with house-smoked New Zealand butter to buffalo milk burrata with charred broccolini, hazelnuts, and green onion oil and more. The options for the mains include crispy pork belly served with confit celeriac and harissa sauce; pan-seared market fish served with Jerusalem artichoke and kale; ricotta and yam dumplings served with shiitake ginger broth, Shimeji and leek; and Australian Wagyu Bavette with charred onions. Cap off your meal with a dessert selection that includes lemon tart with yogurt cream and fig and frangipane cake with honey and vanilla cream and more.
This decadent brunch is available every Sunday from 11:00am to 2:30pm. The brunch menu is priced from HKD $380 per person and includes a selection of sharing appetizers, one main and one dessert. Free flow options are priced from HKD $250 per person and include Taittinger Brut Reserve champagne, a selection of 10 premium red and white wine choices, and bar manager Steffen's popular bloody Mary. Alternatively, for HKD $190 per person, enjoy an alcohol-free package consisting of two mocktails from the menu and one tea or coffee.
HUE 1/F Hong Kong Museum of Art,10 Salisbury Road, Tsim Sha Tsui, Hong Kong, +852 3500 5888, huedining.com.hk, www.facebook.com/huedining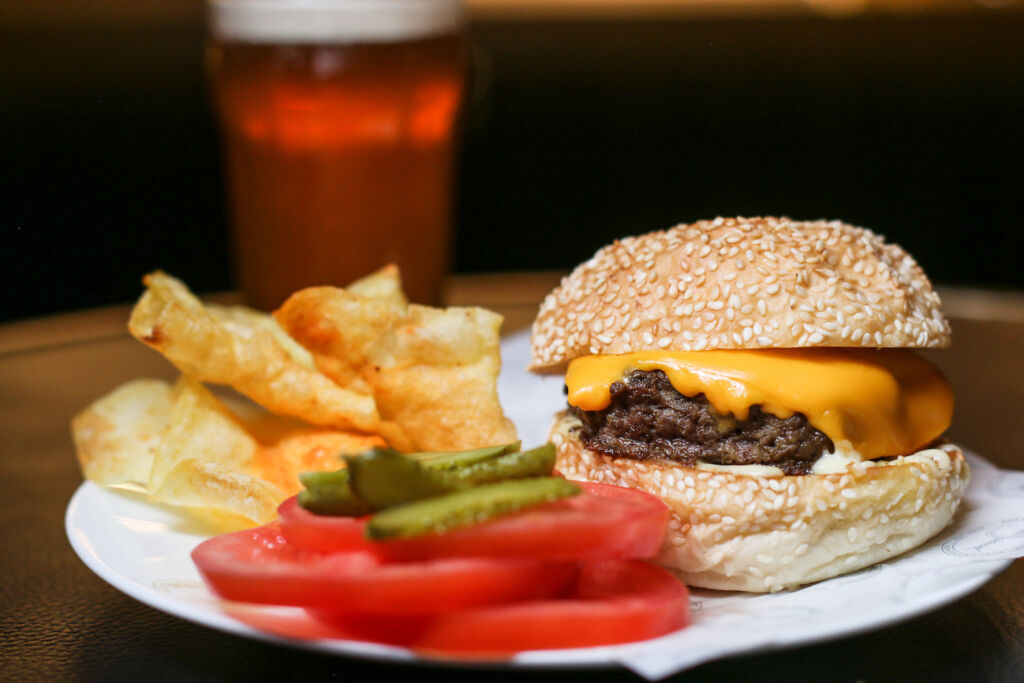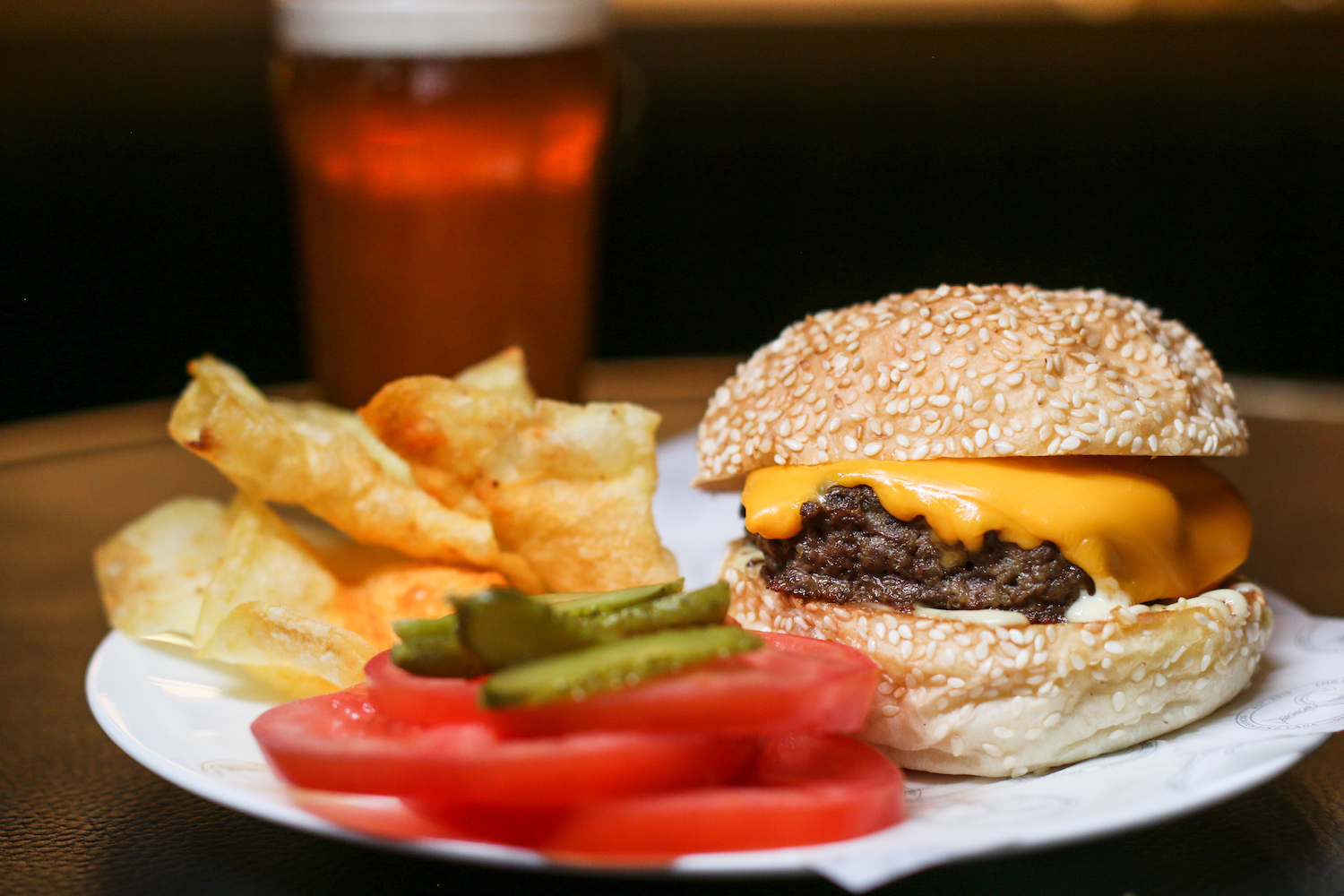 The Diplomat introduces a revamped cocktail experience 
If you haven't been to The Diplomat, there is no better time than now. This dedicated speakeasy by John Nugent introduces an enhanced experience of reimagined cocktails and brasserie-style snacks. In light of the ongoing pandemic and impending government bans on alcohol sales, The Diplomat is bringing the focus to its highly popular food menu that's now available for dine-in or takeaway. They are no longer accepting walk-in guests, so make sure you book your reservations in advance.
Indulge in a highly personalized cocktail experience with family and friends. Try The Diplomat's suckling pig version of the Cubano priced at HK$170. It's made with crispy-crackling suckling pig, cheddar cheese, mustard, and arugula. The best-selling The Diplomat Burger priced at HKD $180 is also a crowd favorite but available in limited quantities daily. The mouth-watering burger is comprised of a juicy quarter pounder patty, melting cheddar and sesame buns.
The Diplomat  LG/F, High Block, H code, 45 Pottinger Street, Central Hong Kong, www.facebook.com/thediplomathk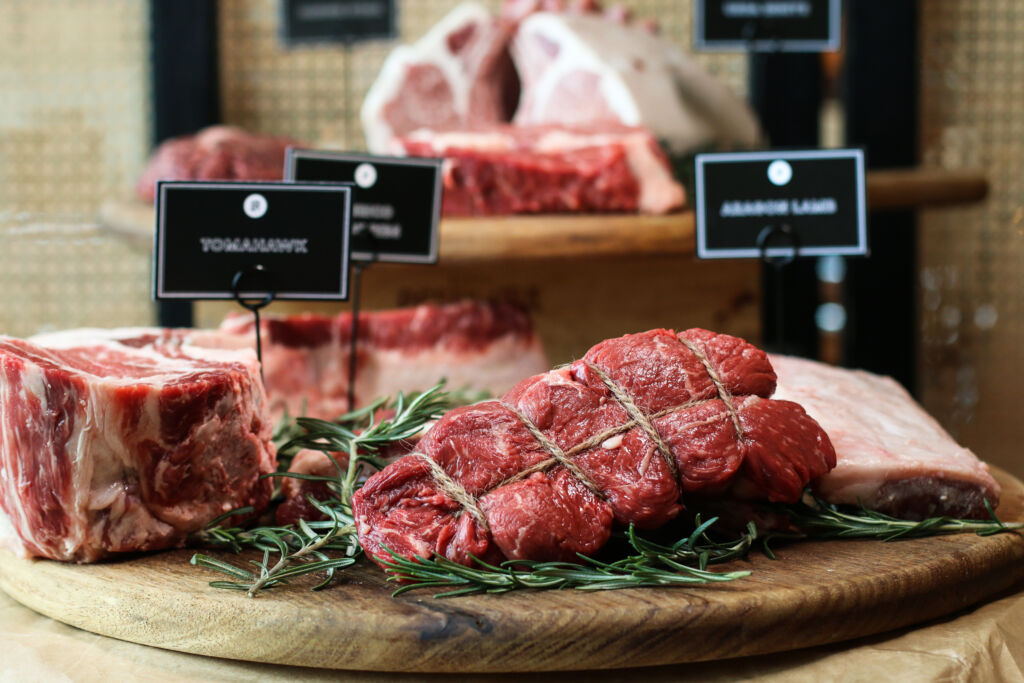 La Rambla by Catalunya unveils Spanish-market inspired Sunday brunch
Spanish cuisine is heavily influenced by history with influences in the culture of many European Iberian Peninsula territories. This exquisite cuisine can now be explored in an authentic setting at La Rambla by Catalunya. They have launched a new Sunday brunch that brings a slice of Spain's mercados gastronómicos gourmet food markets to the heart of Hong Kong. La Rambla's new brunch format will serve all dishes that were previously available as a buffet–including tapas, salads, cold appetizers, and charcuterie–directly to the table.
La Rambla's Sunday market brunch begins at HKD $550+10% per person, while complimentary for all children under 10 years old. Some supplemental free-flow drinks packages are also available, including "Good Open Bar" priced at HKD $380 with unlimited pours of Veuve Clicquot Brut, sangria, beer, Chase Oak Smoked Bloody Mary, and selected liquor-based mixed drinks. The new market-style Sunday brunch menu features six sections of fresh and contemporary Spanish fare. It gives a culinary glimpse of Catalonia's regional delicacies that have inspired the likes of Gaudi.
La Rambla by Catalunya 3071-73 level 3, ifc mall, Central, Hong Kong, +852 2661 1161, www.larambla.hk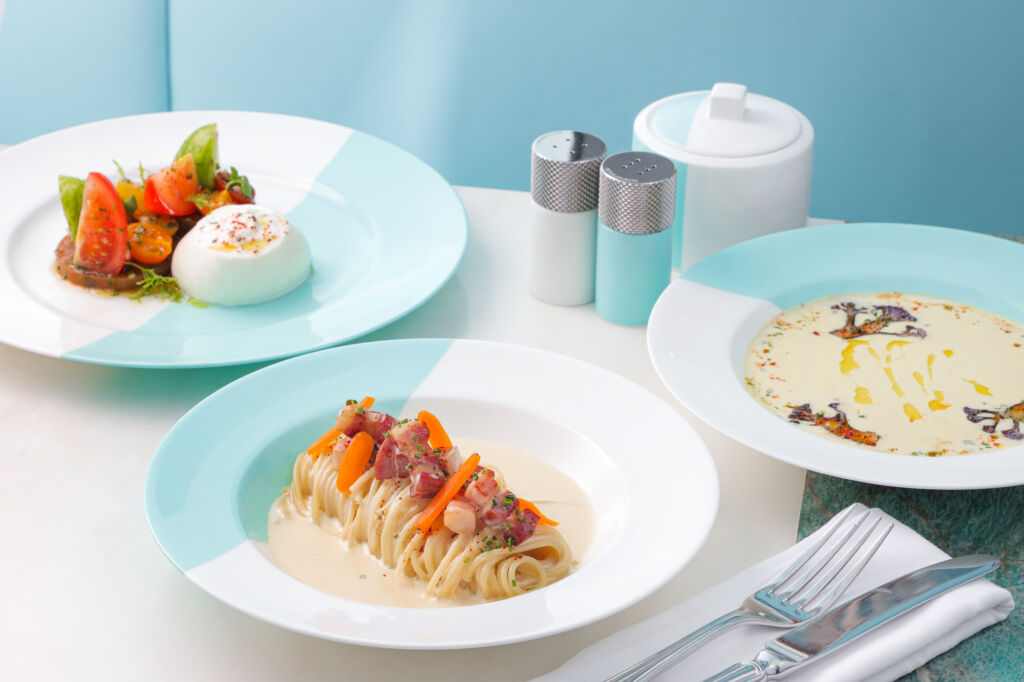 The Tiffany Blue Box Cafe presents delectable Spring menu
The spring season brings a shower of hope that our city will once again bloom in grace amidst the setback that has engulfed the world. The reviving spring afternoon tea at The Tiffany Blue Box Cafe is a delight and their new spring menu is a fresh experience for foodies in Hong Kong. Included in the All Day Dining menu, you'll find the pan-seared Hokkaido scallop priced at HKD $168 paired with a refreshing endive salad, pine nuts, and wasabi mayonnaise. We also love the burrata priced at HKD $168 with mixed tomato salad and lemon dressing. It's simple yet tasty. The rich and lavish carbonara is priced at HKD $218 and delight in the bacon, Parmesan cheese and homemade cured egg yolk shaved on the linguine. There's a two-course set priced at HKD $358 that's available until April 30, 2020.
The Tiffany Blue Box Cafe 207-208, Lobby Floor, One Peking, Tsim Sha Tsui, Hong Kong, www.chope.co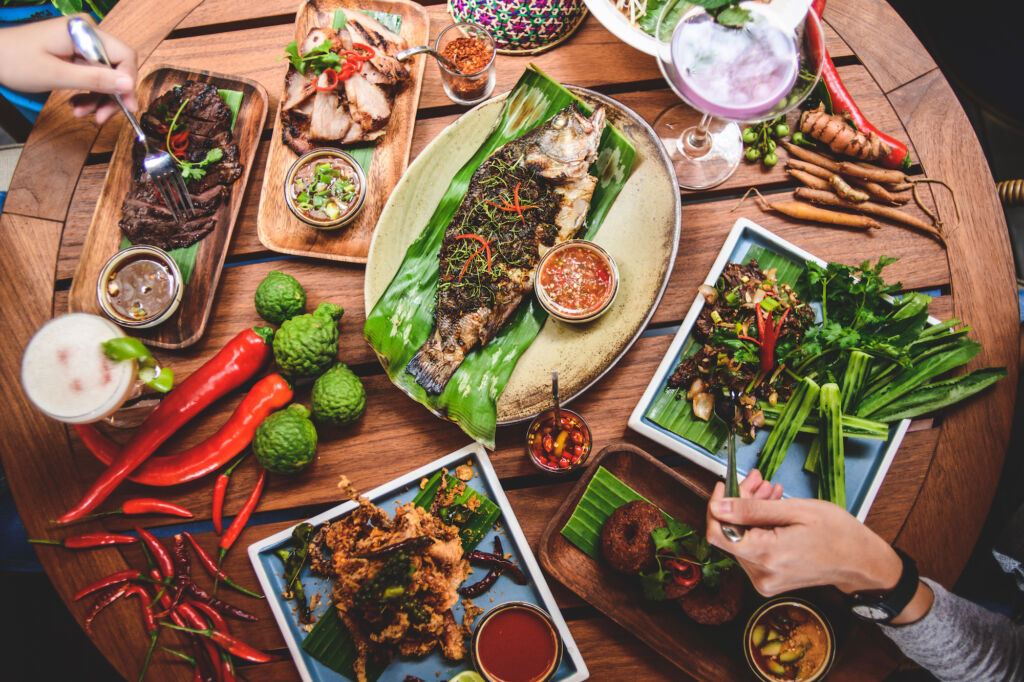 RUAM 
Quite a dining gem when it comes to outdoor dining destinations in Hong Kong, RUAM is the best choice for a weekend meal with family and friends. The popular Thai bar and eatery feature a sprawling tropical terrace and al-fresco bar that transports guests away from the hectic life of Hong Kong to an oasis of green and peace. Tuck into Thai market favorites and refreshing cocktails and imagine yourself in the beautiful setting of Thailand. Don't leave without a sip of the innovative cocktails on offer and enjoy a purely good time.
RUAM Shop 9, 1/F, J Senses, 60 Johnston Road Wan Chai (entrance on Ship Street) +852 3160 8535, www.ruam-thai.com, www.facebook.com/ruamthaihk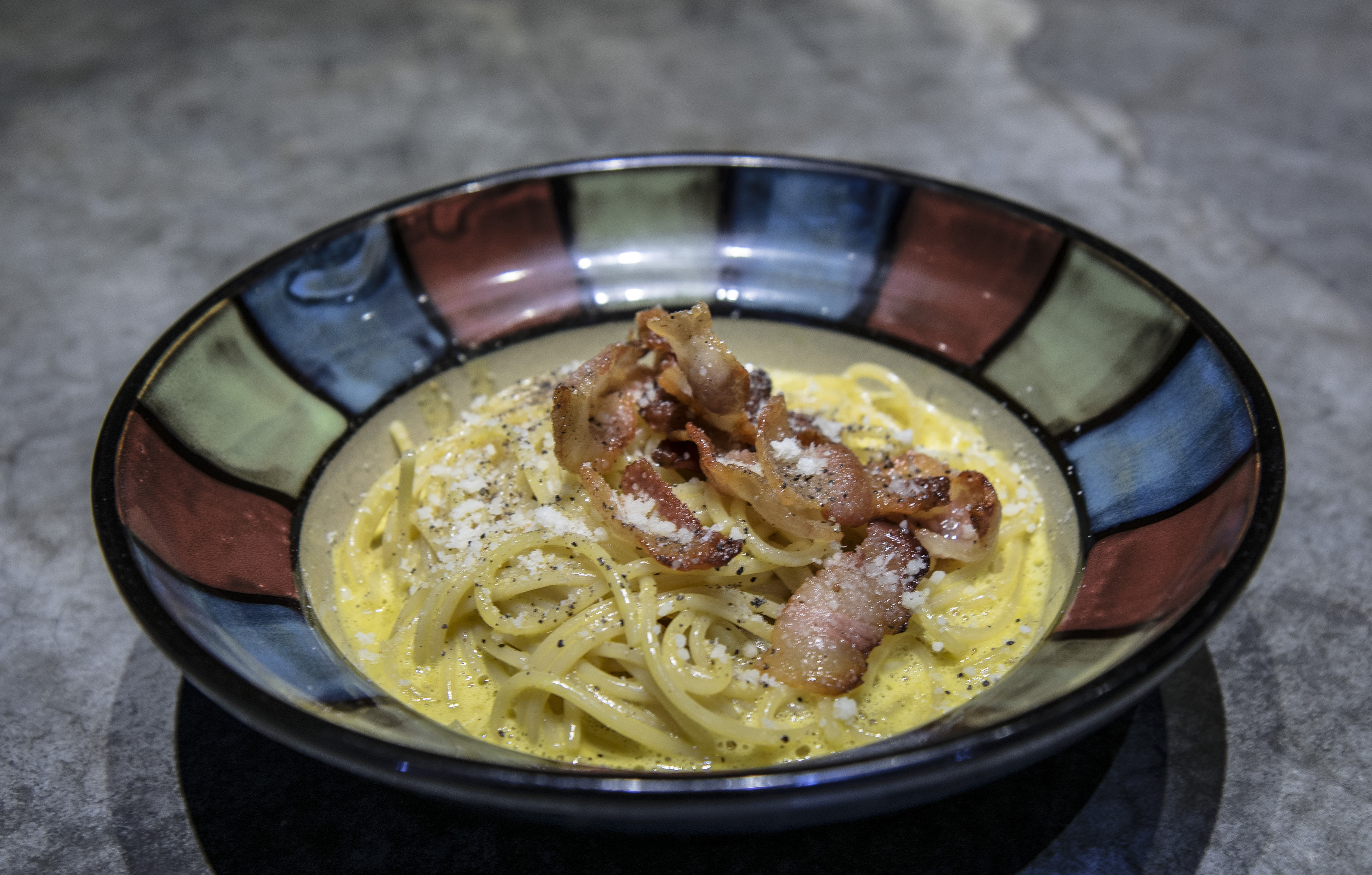 Ask For Alonzo
Bringing the comforting tastes of Mediterranean Italian cuisine to Hong Kong, Ask for Alonzo has now opened its much anticipated second location in Tai Hang. If you haven't been yet, now is your chance to dine at the lovely 35-seater trattoria. This certified Hong Kong hot tables spot has a menu that's packed with generations worth of secrets, with each delicious dish telling a different story from Alonzo's life including a huge selection of delicious pasta creations that will captivate your senses.
We recommend trying the traditional spaghetti carbonara transformed into an epic Tai Hang signature, named the deluxe spaghetti carbonara (see image above) priced at HKD $188. The exquisite dish is served with premium Italian wheat pasta and topped with wholesome shavings of Roman guanciale pork, brought from Italy by Alonzo himself. Revamping another best-seller, Ask for Alonzo does not hold back with the deluxe rigatoni amatriciana priced at HKD $188. The roasted Italian suckling pig priced at HKD $168 is also quite a bestseller.
Ask For Alonzo Quarry Bay, 18 Hoi Kwong Street, Quarry Bay, Hong Kong
Ask For Alonzo Tai Hang, 11 Lin Fa Kung Street West, Tai Hang, Hong Kong, www.askforalonzo.com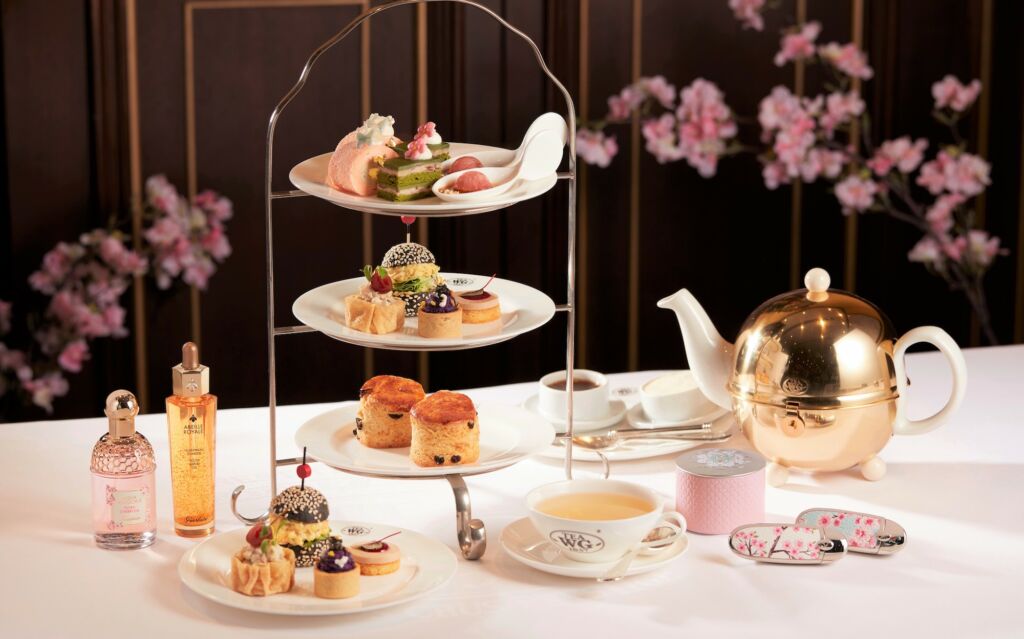 Tea WG partners with French Parisian beauty brand Guerlain
An ode to Hong Kong's stylish setting as a city in Asia, Tea WG has collaborated with Guerlain in an elegant afternoon tea for purveyors of beauty and food. Inspired by Guerlain's limited-edition Cherry Blossoms Collection, Tea WG has specially crafted an array of sweet and savory tea-infused delights that yields a revitalizing infusion, enveloped by soft lingering notes of enchanting floral and sophisticated flavors of tea.
Diners are welcomed with the star of the Afternoon Tea experience, a perfectly paired Sakura! Sakura! tea served hot. Customers may also choose to cool down with a refreshing iced honey tea–a sumptuous black tea with a hint of honey–reminiscent of Guerlain's signature product, the Abeille Royale Youth Watery Oil, featuring the brand's exclusive Ouessant Black Bee Honey. There's something for every stylish guest, one we love in particular is the matcha red bean opera cake, a modern twist to the classic Parisian patisserie and a homage to the traditional Japanese dessert flavor using red beans from Tokachi Hokkaido and Tea WG's finest matcha. Tea WG x Guerlain afternoon tea set is priced at HKD$488 for two, available from 20th March 20–May 24, 2020, from 3:00pm to 6:00pm daily.
Tea WG Salons & Boutiques at ifc and Festival Walk have limited daily quota so a reservation is recommended.
Tea WG ifc mall, 1 Harbour View Street Central, Podium Level One, #1022, Hong Kong, + 852 2796 2828, www.teawg.com, www.facebook.com/Tea-WG-Hong-Kong-SAR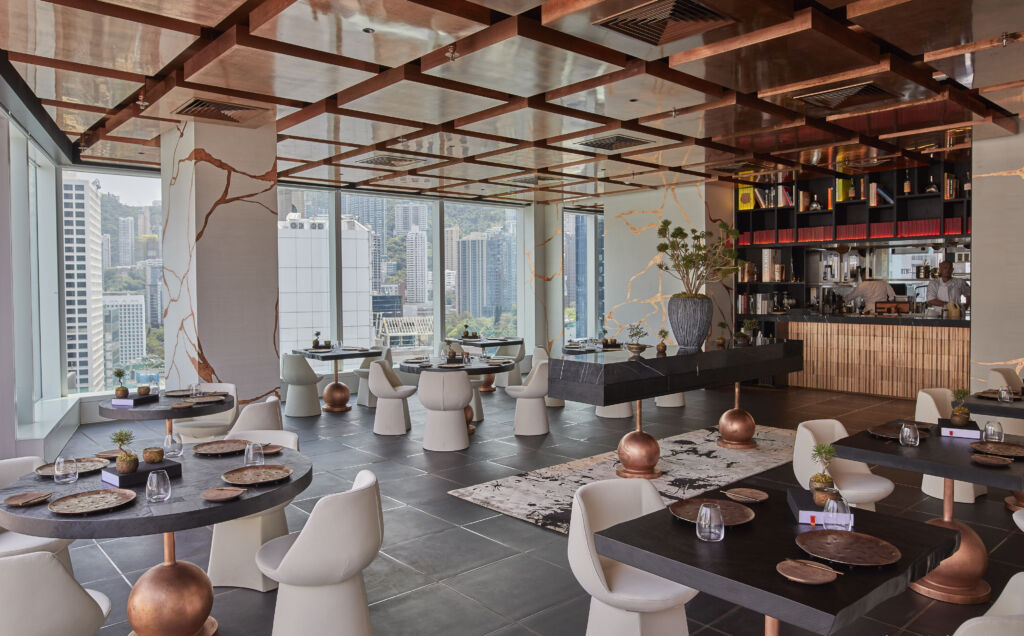 ÉCRITURE 
There's always something new and exciting at Écriture. This month, the two-Michelin starred French restaurant has launched a new weekend lunch menu with a more casual approach starting from April 4 onwards. The elegant meal is priced at HKD $780+10% per guest with an optional three-glass wine-pairing for an additional HKD $280. The six-course lunch features the finest French seasonal produce. Begin with a spread of Écriture's signature house-cured bites such as bonito, cuttlefish, grouse, and ikura, a fitting appetizer for the next savory course of Brittany red mullet tartare with sugar snap peas and pickled cucumber.
You'll also partake in French organic free-range eggs with green asparagus from Pertuis and morels in traditional French yellow wine sauce, and a rich, homemade agnolotti filled with spinach and ricotta. The meat course is a special from Aveyron in the south of France, a roasted leg of tender Blanc de Blanc lamb served with its confit neck and Charlotte potato gratin. Always a winner, your weekend lunch outing with a loved one is always perfect at Écriture.
Écriture 80 Queen's Road Central, Central, Hong Kong, +852 9229 4627, www.lecomptoir.hk, www.facebook.com/ecriturehk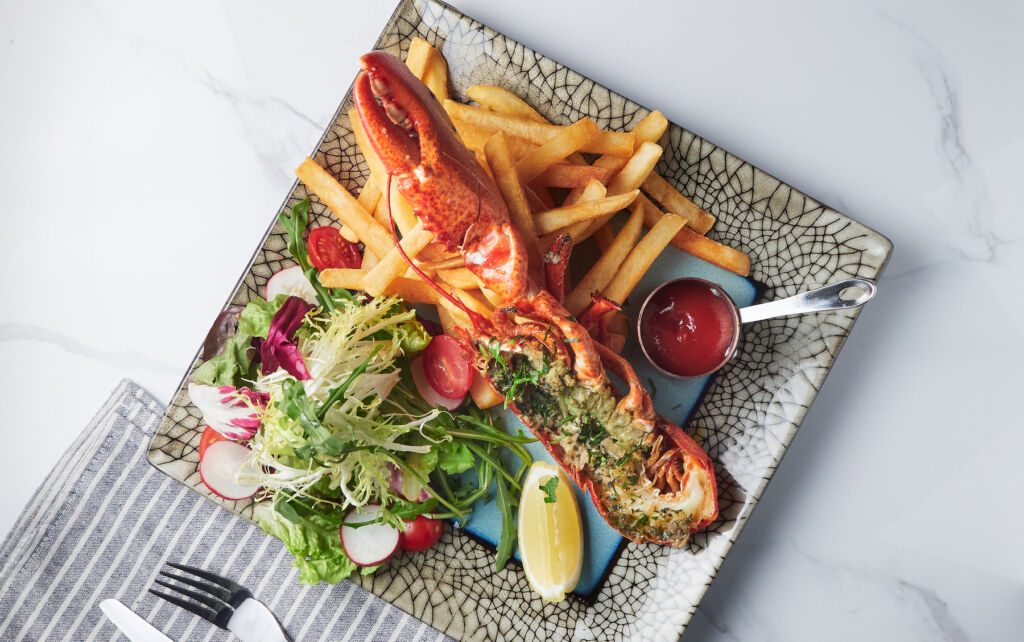 Lobster Shack 
For a decadent lobster, look no further than Lobster Shack. Nestled in the heart of Sai Ying Pun Second Street, Lobster Shack is the latest seafood concept offering from Bistro Concept Group that's also home to Flying Pig Bistro, El Macho and Flying Pig Deli Social. The newly opened seafood spot serves all the classic comfort eats in a calm and vibrant atmosphere perfect for some seafood and socializing. The menu features delicious treats including a glorious three-tiered seafood tower (stacked with oysters, smoked salmon, potted crab, whole lobster, mussels and shrimp), grilled lobster tail with garlic lemon butter, scallops ceviche and other aquatic food hits like fish and chips, mussels pot and surf and turf.
Lobster Shack 6-8 Second Street, Sai Ying Pun, Hong Kong, +852 2381 8138, www.facebook.com/lobstershackhk
Tags
Related Posts