March has to be one of our favorite months of the year. Amidst the misty weather, a line-up of incredible events is happening in the city including the prestigious annual Art Basel Hong Kong 2019 attracting art lovers and enthusiasts from all over the world. There is absolutely no creative limit to this event and we're here to help guide you through the highlights that are not to be missed at this Instagrammable and interactive affair.
Art Basel 2019 will take place between March 27 and 31 so make sure to block out these dates on your diary. The three-day affair is open to the public and boasts exhibitors from 36 countries and territories across Asia, Europe, North and South America, the Middle East and Africa. The spectacular gathering will present modern and contemporary works of the highest quality by emerging and established artists.
Creators and collectors have converged at Art Basel since 1970 making it the world's biggest art fair. With an aim to champion top artists of the time combined with a goal to support and promote galleries, this incredible annual event has evolved into more than just attracting art perusers and professionals alike. Year after a year, it has become more than just an international art fair, it has transcended into an influential event empowering performing arts, endorsing master classes, educating the masses and offering enjoyable festivities held at each fair.
Explore The Galleries
This year, the galleries sector presents art from the world's leading modern and contemporary art galleries, displaying paintings, sculptures, drawings, installations, photographs, film, video and digital artworks from the 20th and 21st centuries. The main sector of the show features 196 of the world's leading galleries presenting the highest quality of painting, sculpture, drawings, installation, photography, video and digital works.
Watch out for masterpiece creations of South Korean artist Jong Oh and new works by Lubna Chowdhary. Alongside a robust roster of returning galleries, this year's show features 21 galleries participating in the Hong Kong show for the first time–among them nine galleries in the main sector that have been highly influential in defining the art scenes in Europe and the United States over the past decades. These include: Galerie Greta Meert from Belgium; Galerie Bärbel Grässlin and Galerie Max Hetzler from Germany; and Luhring Augustine, Matthew Marks Gallery, Paula Cooper Gallery, Regen Projects, Andrew Kreps Gallery and Richard Nagy Ltd from the United States. Make the most of being in this vibrant scene of Hong Kong and plan your day carefully to be able to immerse yourself in the heart of art in the city!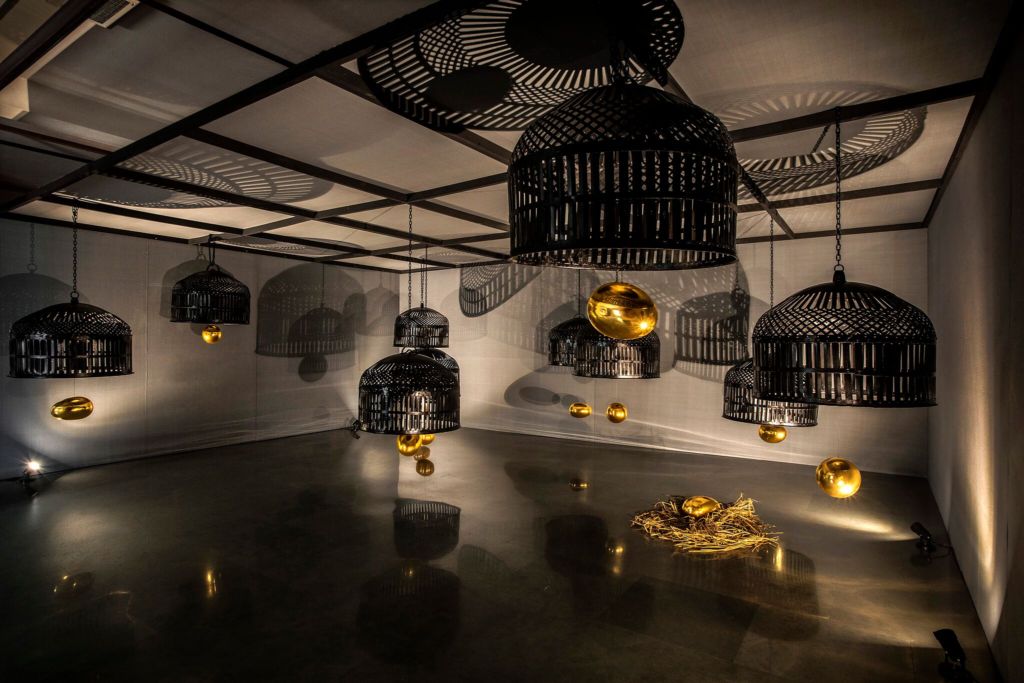 Art Basel reinforces its ongoing commitment to shining light on exceptional art from Asia and the Asia Pacific, with over half of the participating galleries having exhibition spaces in the region. Among those to add to your schedule are the ROH Projects from Jakarta, Galerie du Monde from Hong Kong, Gow Langsford Gallery from Auckland, and Tang Contemporary Art with spaces in Beijing, Hong Kong, and Bangkok.
CONVERSATIONS
How important is art in our lives? How does it connect all of us? In the tradition of keeping the art of conservation alive at this premier event, Art Basel Hong Kong 2019 will be hosting a series of conversations on topics concerning the global contemporary art scene. The diverse set of talks offer a platform for progressive dialogues between prominent members of the international art world, each offering their unique perspective on producing, collecting, and exhibiting art. It will also include artist talks, panels, and discussions with a range of speakers including artists, curators, collectors, architects, art lawyers, critics, and many other cultural players.
DON'T MISS
Encounters: This is dedicated to presenting large-scale sculpture and installation works by leading artists from around the world. Encounters provide visitors with the opportunity to see works that transcend the traditional art fair stands, presented in prominent locations throughout the exhibition halls. It is curated by Alexie Glass-Kantor and is supported by MGM Resorts Art & Culture.
Insights: Precisely-curated projects highlighting artists from Asia and the Asia-Pacific region, spanning Turkey to New Zealand, including Asia, the Middle East, and the Indian subcontinent are presented. It provides a rare glimpse into the artists' careers, particular themes, and art periods from 1900 to the present day.
Discoveries: This powerful platform is devoted to emerging contemporary artists, showcasing work by the next generation of talent at an early stage in their career. The participating galleries will exhibit exciting new work created specifically for the show by an artist from their gallery program.
Films: It is curated by Li Zhenhua, director and founder of Beijing Art Lab. This particular sector presents an exciting program of short films and special screenings by and about artists.
FAMILY AFFAIR
There can't be a better way to introduce kids to art than taking them to Art Basel Hong Kong 2019. Exploring contemporary art at this glorious gathering can trigger an interest or passion for the world of arts. There is a guideline to ensure it's safe and secure to bring kids along but don't hesitate to orient them to the kaleidoscope of creativity that can be found at Art Basel.
Join the interactive educational arts programs for children presented by UBS. Over four-days, there will be complimentary art programs, including tours designed for children aptly encouraging Hong Kong's next generation of artists to create their own masterpieces in a visually dynamic and child-friendly space. Registration is available onsite at the UBS Junior Art Hub.
If everyone is famished there's no need to leave the Hong Kong Convention and Exhibition Centre for a great meal because there are many fantastic restaurants in the vicinity to explore. Choose from the seven restaurants located throughout the complex, offering everything from casual to fine dining whatever your heart desires.
TOP TIP:
Did you know that in addition to Art Basel, there are satellite fairs that pop up across various host cities at the same time as the annual event? What's even more amazing is that these smaller fairs offer everyone an opportunity to view, purchase, and sell art for only a fraction of the original price. In our city, one you need to watch out for is Art Central Hong Kong.
---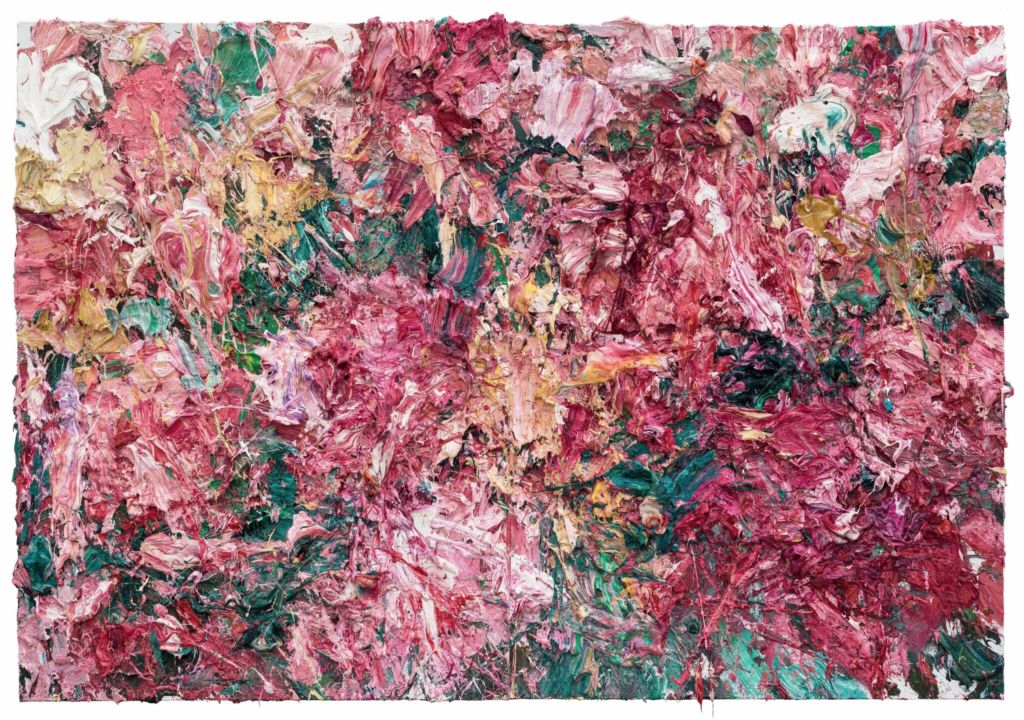 Art Basel Hong Kong 2019 will take place between March 27 and 31 and will be open to the public during the last three days. From 36 countries and territories across Asia, Europe, North and South America, the Middle East and Africa, the exhibitors will present Modern and contemporary works of the highest quality by emerging and established artists. This event encompasses arts, creativity, and immersion and should be on every local or tourist's itinerary for this month.
When: March 27–31, 2019 (including preview)
Public days – Friday–Sunday, March 29–31, 2019
Friday and Saturday – 1:00pm–8:00pm
Sunday – 11:00am–6:00pm
Where: Hong Kong Convention and Exhibition Centre, 1 Harbour Road Wan Chai Hong Kong
How much: Vernissage – 5:00pm–9:00pm, March 28, 2019 – HKD $850/$950
Single Day Ticket – Friday (March 29, 2019) – HKD $300/$375; Saturday or Sunday (March 30 or 31) – HKD $400/$475
Half Day Ticket – Friday (4:00pm–8:00pm) – HKD $250/$300;
Saturday (4:00pm–8:00pm) – HKD $350/400;
Sunday (2:30pm to 6:00pm) – HKD $350/$400
Two-day (March 29 and 30) – HKD $600/$750;
Three-day (March 29–31) – HKD $925/$1,150;
Evening (March 29 or 30 after 5:30pm) – HKD $200/$250
Premier Pass (March 28–30, 2019) – HKD $2,880
For more information, check their website or their Facebook page
For online ticketing, check out Hong Kong Ticketing website. You can also purchase tickets by calling Hong Kong Ticketing at +852 31 288 288
Tags
Related Posts