Ever since we stepped foot into Rosewood Hong Kong we have been huge fans of this property and the much-anticipated opening of their wellness center–Asaya last year had us longing to visit for a while. Recently, we got the chance to tour their atelier and enjoy a few of Asaya's signature offerings. Designed by award-winning New York designer Tony Chi, the space features marble, glass, and wood elements which really create stylish modern but calming interiors.
As you step foot into Asaya, you arrive at its showroom with a really well-curated gallery full of unique and one of a kind items, great for treating yourself and buying something for the person who is always so hard to buy for. There were brands there that we had not seen anywhere else in Hong Kong before. Then you move on to their atelier. There are three aspects to their atelier–an area for skincare and 3D Facial Skin Analysis, Aromas Atelier, and Tonics Atelier that is truly marvelous. You actually make your own scrubs and massage oils, with the help of the resident clinical aromatherapist from essential oils by Votary, prior to enjoying any of the treatments; everything is bespoke and tailor-made for your own experience.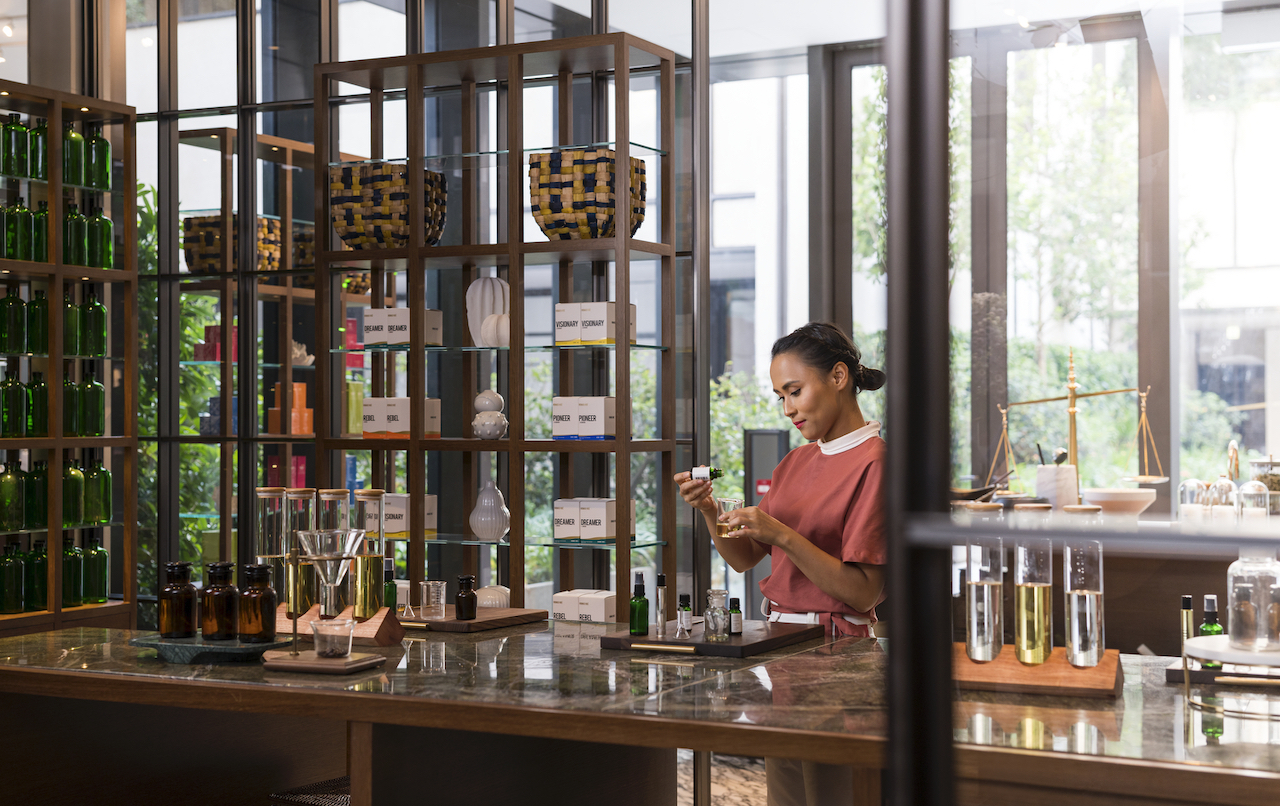 As you leave the gallery showroom and atelier, it leads into the spa lounge, past the Glass House, spa treatment rooms, changing facilities, bathhouses with laconiums (men's and women's bathhouses both inspired by ancient Roman bathing culture). Make sure to schedule enough time before or after your treatment to enjoy the wet facilities and Glass House which are incredibly relaxing. Don't miss out on the Glass House's impressive dried fruits and nut selection–simply delicious! After an introduction and tour around the wellness center, we were blown away. So much thought has gone into creating an amazing space, a space where you can approach your wellness goals with so many options available. Asaya's five pillars are emotional balance, fitness and nutrition, physical therapies, skin health, and community. Its practitioners include experts in movement coaching and bodywork, naturopathy, expressive arts therapy but more on that below. After a visit to the change rooms, wet facilities, and massage rooms, we were ready to begin.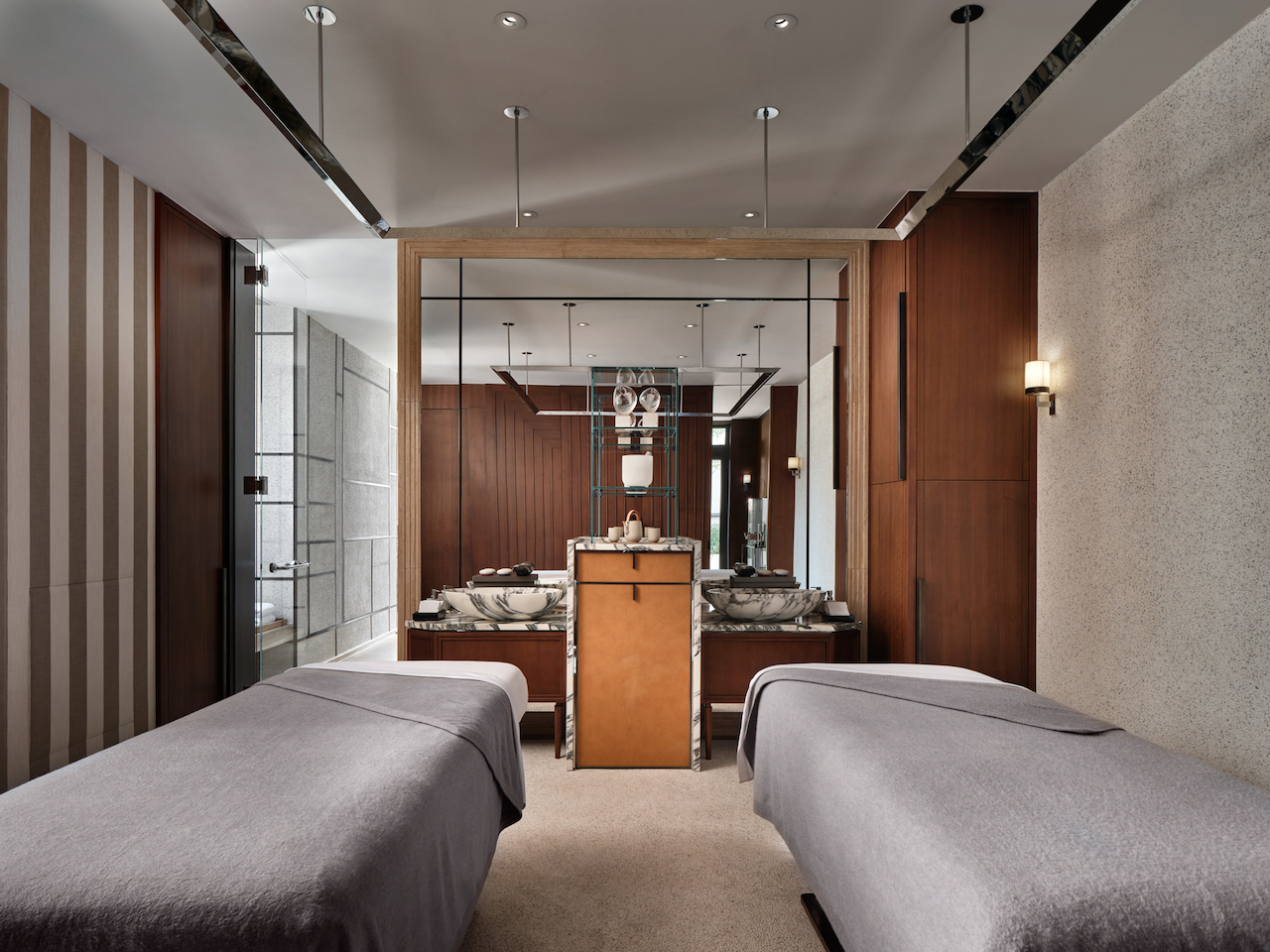 Sunday Riley Lift Facial
As someone who has regular facials, it's always great to try a new one and we couldn't wait to see the results of the Lift by Sunday Riley, a treatment exclusively available only at Asaya in Rosewood Hong Kong. After completing a 3D Facial Skin Analysis at the skin atelier before the facial treatment we were ready to begin. The analysis looks at everything from sun damage, texture, moisture levels, and elasticity. It can also show which areas need more moisturizing but also shows just how much damage the sun is doing to our skin and we were surprised by our results.
The facial begins with a cleansing followed by an exfoliation, lymphatic massage, and extraction (which is optional, although, in this humid climate, we highly recommend it). Followed by some hydration cream and then massage that soothes the entire skin. The lift also consists of red light LED collagen-boosting treatment and a hyaluronic acid mask to achieve the ultimate Sunday Riley glow. Lift by Sunday Riley is priced at HKD $2,980 for a 60-minute treatment. There is no downtime and you really do see results as soon as you leave the facial room. Considering that most LED treatments themselves are quite expensive, choosing the Sunday Riley facial at Asaya that includes red light LED is a good deal. The rejuvenating treatment left our skin feeling firm, radiant, and smooth.
Sunday Riley products are cruelty-free, paraben-free, phthalate-free, soy-free, and vegetarian, and it's worth grabbing a few if you liked them. They are reasonably priced compared to other luxury skincare brands on the market and the facial therapists are able to help you if you have any questions.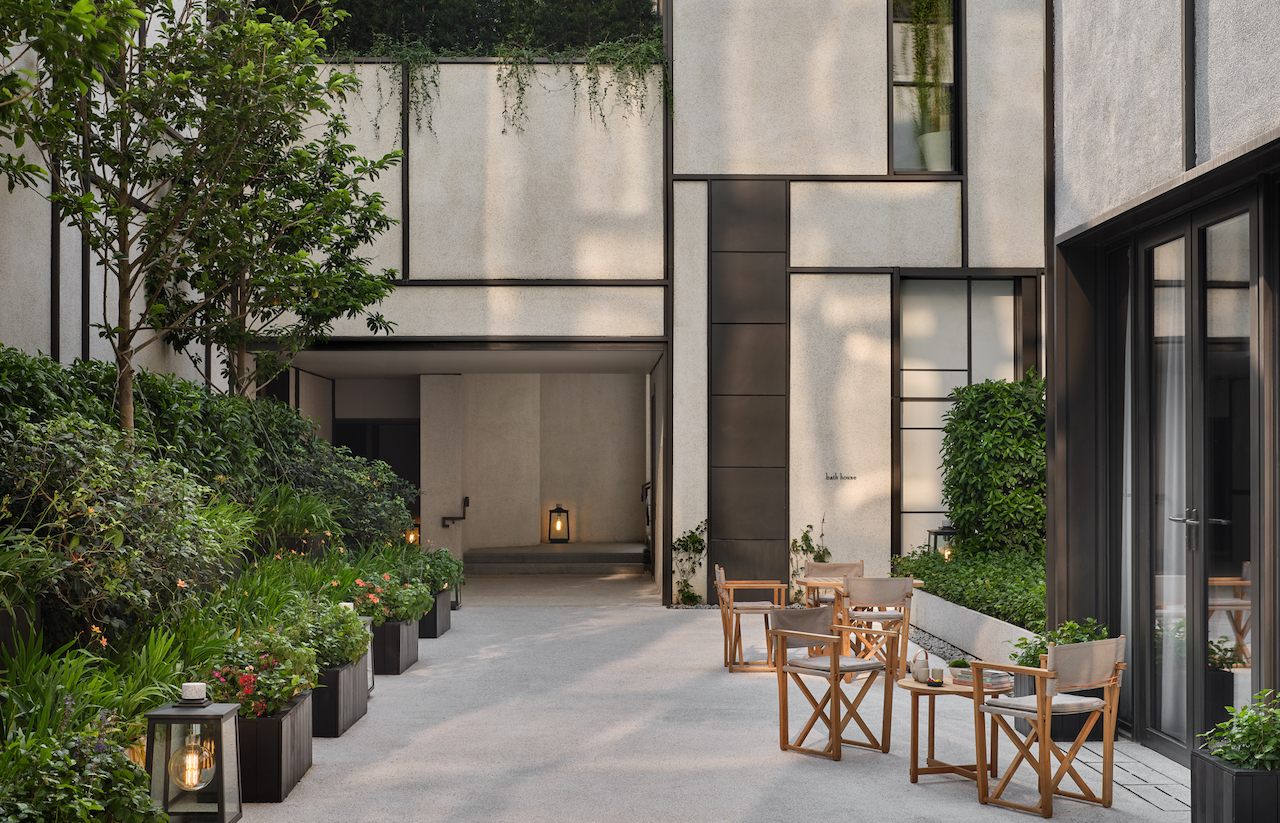 Wellness Practitioners
Rosewood Hong Kong's progressive wellness program can now be fully experienced across both a city hotel, with a focus on ongoing and holistic transformation, membership and community, and a remote resort, with an emphasis on retreats and cathartic programs. Guests can book individual treatments but their signature retreat programs and day passes hold the most value and long term results. Kit Shum–one of the resident practitioners focuses on emotional awareness sessions that range from singing bowl therapy, mindfulness meditation, expressive arts therapy, and projective drawing analysis–a personality test where responses to ambiguous scenes, words, or images uncover hidden conflicts or emotions subconsciously projected onto the test.
We trialed a session with another resident practitioner Terry Burge, who is a posture and mobilization specialist with over 25 years of experience and working exclusively with Rosewood Hong Kong. He also works on posture correction, strength and conditioning, and active isolated stretching. He managed to find blockages and tension in our muscles and throughout the one-hour session focused on uncovering physical and or emotional tension. We felt energized and only after a few days later did we feel the real results of our session. Through spinal mobilization therapy, we not only learned how pain can manifest in our body in hidden ways but how we don't need to be carrying that around in our daily lives. For best results, a few sessions would be useful and he's also full of wonderful insight and happy to share tips and suggestions for better daily wellness habits.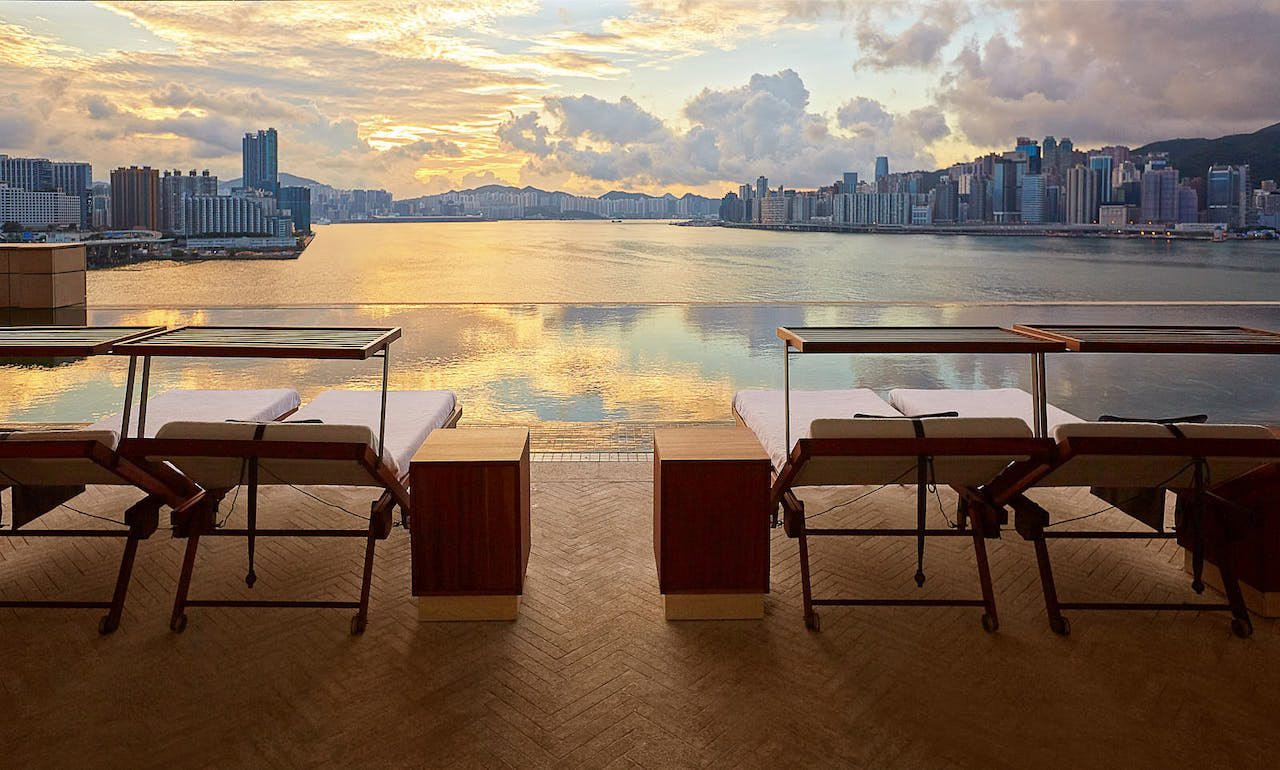 Asaya Kitchen helmed by Executive Chef Renaud Marin is also on-site and full of delicious and health-conscious cuisine. Even the strictest dietary requirements can be accommodated here, not to mention the stunning views out over the infinity pool. Spending a few hours at Asaya Rosewood Hong Kong is indeed the decadent experience we expected and we'll definitely be back!
---
Follow Rosewood Hong Kong on their Facebook page and Instagram @rosewoodhongkong for more updates
Asaya 6/F, Rosewood Hong Kong, Victoria Dockside, 18 Salisbury Road, Tsim Sha Tsui, Kowloon, Hong Kong, +852 3891 8888, www.rosewoodhotels.com
Tags
Related Posts